For Amy Manganelli, Jan. 1 is shaping up to be a busy day. That's the day her medical marijuana dispensary, Mapleglen Care Center, will begin selling cannabis products to so-called "recreational" users. A one-hour drive from Madison, she expects a lot of her new customers to come from the Badger State.
"We have gotten hundreds of phone calls since May from people saying they're in Wisconsin and will we be open Jan. 1?" she said.
For David Zibolski, the new year will bring a new set of headaches. The chief of the Beloit Police Department, Zibolski is in charge of a jurisdiction located just north of a state line that will mark the difference between legal weed and an illegal narcotic.
Just to his south, the city of South Beloit is poised to become a marijuana mecca for folks in Wisconsin, cutting 25 minutes from the drive time to Rockford, currently the closest locale with dispensaries.
"You're talking Madison here," said South Beloit Mayor Ted Rehl. "Like, 'Oh, my god, Disneyland just moved closer.'"
Marijuana consumers caught on Zibolski's turf shouldn't expect a sympathetic ear.
"I'm not a fan," he said. "I don't think it's good for our kids, our society, our public in general. And the data shows that."
There are plenty who will challenge his data, which include hotly debated statistics on driving fatalities and violent crime. But few dispute his contention that come Legalization Day, a lot of Wisconsinites will be heading for the green, skunky bounty of the Land of Lincoln.
Madison's brush with easy access to marijuana is a case in point. For reasons still unclear, Madison police allowed a downtown Rastafarian church to dispense cannabis products for "donations" for more than two months before raiding the place on May 29 and arresting the founders. One of them, Madison native Jesse Schworck, said the church had amassed 20,000 members.
There's no reason to believe that market has disappeared.
"Just like in Colorado and other states, it's going to get people to go down there and bring more back," said TJ Meadowcroft, a Madison resident who calls himself a casual user. "Obviously the cops are going to have issues with it, but they're probably not going to be able to stop everybody."
Alan Robinson, executive director of a recently formed state chapter for the National Organization for the Reform of Marijuana Laws, better known as NORML, has been approached by people asking about the group organizing day trips to Illinois.
Given the obvious legal issues, Robinson dismissed the idea.
"I don't have any plans on doing that," he said. "I can let you know right now we could fill a couple of buses."
It's a reality that has Zibolski sounding the alarm. He's been vocal in his opposition, raising the specter of increased crime as marijuana spills over the border, and death on the highways as stoned drivers make their way north.
"I think it's unfortunate that our citizens are going to be placed in jeopardy because of a decision made south of the border," he said. "The Illinois Legislature can decide whatever they like, I guess, but I think this has implications just like in other states that are adjacent to legal states, and the things they have to deal with in terms of that infiltrating into their public venue."
He said he's limited on what he can do about it, but he's trained one officer in identifying non-alcohol driving impairment and is in the process of training another.
"We're just going to have to continue our current enforcement methods," he said. "The data is showing us that we've got some things coming down the pike that we'll have to prepare for and deal with — and we'll do that."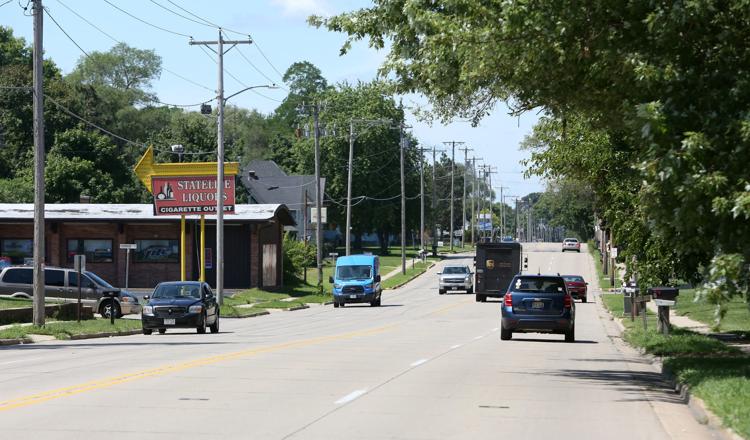 Zibolski's top concern is a vast infusion of impaired drivers rolling through Beloit on I-90.
He cited "a dramatic increase" in traffic fatalities in Colorado and other states involving marijuana usage and other impaired driving issues.
"That would be a concern crossing over into Wisconsin for our motoring public, pedestrians, bicyclists," he said.
Traffic data in legal states, however, is a mixed bag. Some studies show no statistical link between traffic accidents and legal marijuana. Some have shown an initial increase in traffic fatalities involving drivers with THC in their systems, then a tapering off, possibly reflecting an initial surge in novice users.
There are other conflicting results. The number of drivers involved in fatalities who tested positive for THC nearly doubled between 2014 — the year pot hit the store shelves in Colorado — and 2017. But the number of traffic fatalities involving drivers with enough THC in their blood to be deemed legally impaired dropped 32% in 2017, from 52 to 35.
Madison Police Chief Mike Koval shares some of Zibolski's concerns.
Koval is an advocate for decriminalizing marijuana in small amounts and for its medicinal use. But he has reservations about licensing dispensaries.
"As our state becomes increasingly landlocked and surrounded by states who have opted to expand access to marijuana, this will pose additional challenges in cases of driving while impaired," he said in an email.
He said in intoxicated driving cases in which a search warrant was issued for a blood draw, police are seeing an "uptick" in drivers with THC in their systems.
"The 'jury' is still out in states that have gone to the extent of regulating and taxing marijuana production — particularly in Colorado," he said.
Zibolski also said pot legalization has led to an increase in violent crime and black market marijuana sales.
But while violent crime has increased in legal states since 2014, it has also increased in Wisconsin, as well as nationwide.
Zibolski's prediction for a more robust black market, however, is consistent with the experience of other states. The proliferation of illegal marijuana on the street and flowing over state lines in states like California, Oregon and Colorado is well-documented, vexing law enforcement officers and those commissioned with regulating the legal cannabis market.
Zibolski also disputes the notion that legalization would reduce racial disparities in marijuana prosecutions, an issue that is key with pro-legalization advocates.
"There's nothing to support that theory," he said, pointing out that blacks continue to be arrested at higher rates for marijuana offenses in legal states.
"Certainly that would not be a reason to endanger the rest of the public with all these other things that come down the pike with legalization," he said. "Racial issues are much more deeply rooted than I think a drug policy."
NORML's Robinson, when told of Zibolski's comments, was momentarily speechless.
"He doesn't know what he's talking about," he said. "There isn't any state in the union that is currently prohibiting cannabis that isn't effecting those prohibition laws in a disparate way on black people. And in Wisconsin, our own numbers bear out the fact that black people here are arrested six times more than our Caucasian counterparts for the exact same violation, when we use cannabis at the exact same rate."
And while Zibolski dismissed wholesale the medical benefits of cannabis, Robinson reeled off a long list, including treatment for Crohn's disease, PTSD, depression, anxiety, side effects from chemotherapy, side effects from HIV and AIDS medications, anorexia and bulimia.
But whether medical or recreational, he said, the demand for cannabis is huge and no matter what the laws are in Wisconsin, people are going to seek it out.
"There are consumers willing to take the risk," he said. "That's the thing: There's a market."
That's what sellers are banking on.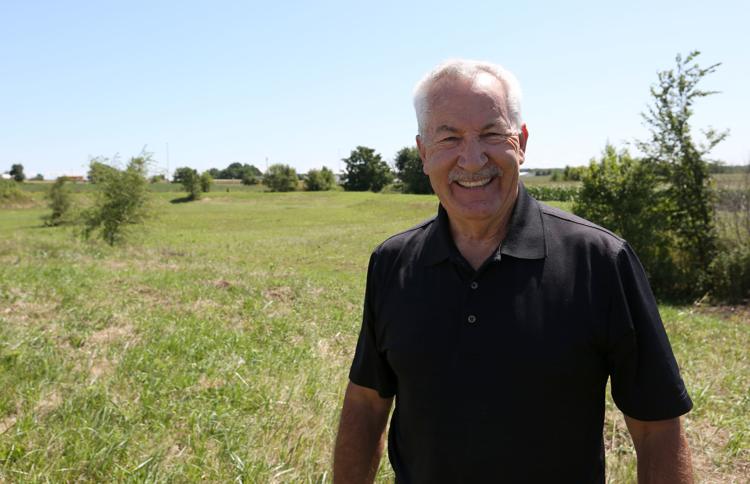 To get the ball rolling while the state irons out licensing issues, Illinois is allowing all current medical marijuana dispensaries a license to open a second shop. Manganelli's only competitor in Rockford, MedMar, is poised to start construction on a dispensary just off the interstate in South Beloit, according to Rehl. The company is awaiting approval next month by the City Council.
Attempts to reach the owner, the multi-state cannabis corporation Cresco, were unsuccessful.
According to Rehl, South Beloit's mayor, MedMar isn't the only dispensary interested in his city.
"We've had probably eight requests already," he said.
Rehl doesn't know yet how many dispensaries will end up in South Beloit. The rules have yet to be defined and the city, at least to some extent, gets to call the shots on how many dispensaries to approve, or whether to approve any at all.
But with the prospect of a 3% cut of tax revenue from cannabis sales, South Beloit is all in. In a cash-strapped community where property values have remained stagnant for the past decade, it's a no-brainer for Rehl.
"Unequivocally, without having an ethical or moral question to it, I would say it's going to be a real advantage for South Beloit," he said.
Manganelli isn't worried about South Beloit cutting into her business. She figures she'll get plenty of Wisconsin business where she's at and has decided to put up a second shop in Galena, Illinois, just east of Iowa, where recreational marijuana is still off-limits, and just a few miles from southwest Wisconsin.
"That location made sense," she said.
A potential pot mecca in South Beloit doesn't concern her.
"I'm not spending my time worried that there will be too much competition," she said. "I'm worried that there will be too many people and not enough product."
Growers like multi-state cannabis corporation Cresco, which owns MedMar and several other dispensaries, are ramping up production, but Manganelli fears that it won't be enough.
"We are very hopeful that every single grower out there today is growing in every square inch they possibly can," she said.
Growers have a little extra time to catch up, Manganelli said. The current 55 medical dispensaries may expand to 110 when they open second locations. And 75 new permits won't be awarded until next May. After that, licensees have to build their facilities. So existing dispensaries will likely have more business than they can handle for some time.
"That's simply not enough," she said of the number of dispensaries. "You compare the 2,900 currently in Colorado alone, and we're a state two and a half times the population. You can do the math."
TJ Meadowcroft, 26, is one of Manganelli's potential customers, but he said his first choice is to head toward Chicago, where he thinks selection will be better and prices will be lower.
Meadowcroft, a manager at the cannabis-themed sandwich shop Cheba Hut, refers to himself as a casual smoker, as opposed to some of the more ardent cannabis users he knows.
"Some people are even more into it than me," he said. "I'm a pretty casual guy. But some people are going to, first day, go down there and have a good vacation just like they would going to Colorado."
He said he plans to make the drive when the street market for marijuana dries up, typically in the summer months.
"If no one around here has anything for a really long time, that's definitely going to be the first thing that comes to mind," he said. "A two-hour trip south, and I'm good for a little bit. Obviously if it gets bad enough more residents and casual smokers like me are going to want to go down and do that."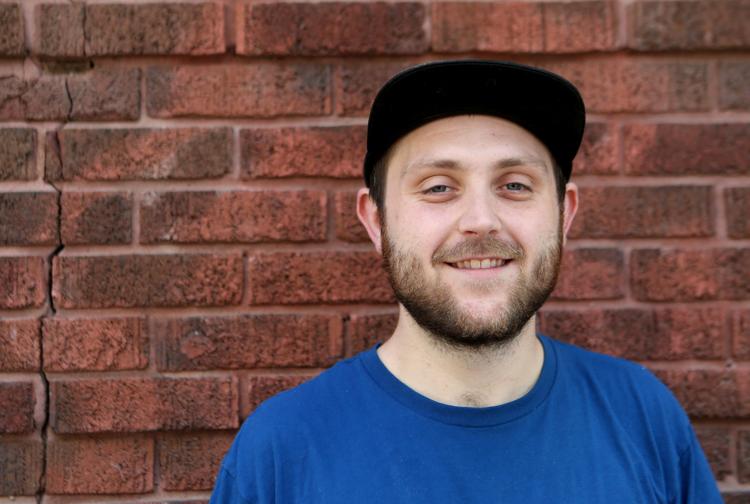 Meadowcroft also sees the potential for medicinal users, primarily older users who have a hard time connecting with the street market.
"Some people need it for depression, anxiety, or take it instead of pain medication," he said. "Everyone has their own reasons. When you're old enough, people just stop using it for fun, I guess."
Mitch Young is only 23, but he doesn't use cannabis for fun. Young has an array of medical conditions, including Lyme disease and panic attacks. He's also a recovering heroin addict who sees cannabis as a safe alternative.
Young lives in Wisconsin Rapids, right in the middle of the state and a four-hour drive from both Michigan and Illinois. He currently gets his cannabis products from Michigan, where possession and cultivation is legal, but the state is currently ironing out a licensing process for dispensaries. When marijuana becomes legal in Illinois, he plans to head south.
"I would love to get down to the Illinois market, for sure," he said. "Because we obviously don't really have the access up here."
Young, a tattoo artist and hemp grower, said Illinois rules ensure that he can buy a safe product, free from pesticides and other chemicals that turn up on the black market. And he knows a lot of people who plan to head to Illinois for similar reasons.
"I know people who are literally looking for houses to move down there," he said. "It's helped me. I have a feeling it's going to help hundreds of other people. You have that legal market, you have people looking for that safe alternative."
Share your opinion on this topic by sending a letter to the editor to tctvoice@madison.com. Include your full name, hometown and phone number. Your name and town will be published. The phone number is for verification purposes only. Please keep your letter to 250 words or less.
Get Government & Politics updates in your inbox!
Stay up-to-date on the latest in local and national government and political topics with our newsletter.