Over six years, one Wisconsin Army National Guard unit had 12 incidents of sexual misconduct, many perpetrated by a group of men who called themselves "the four horsemen" and "preyed" upon women for sexual favors. 
From 2012-2017, the Guard's internal investigation of the 457th Chemical Company based in Hartford, near Milwaukee, found misconduct that included "allegations of sexual assault, sexual harassment, inappropriate relationships, fraternization, and a civil case involving second degree sexual assault."
A discrimination complaint filed in 2016 from one of the company's officers, 1st Lt. Megan Plunkett, led the Guard to appoint Lt. Col. Rene Emond to examine the unit's climate. He interviewed 22 current and former members of the unit, which trains to protect residents in the event of a biological or nuclear attack.
His investigation — sent in January 2018 to Brian Wolhaupter, chief of staff to Adjutant General Donald Dunbar, the leader of the Wisconsin National Guard — included a particularly disturbing finding: Much of the alleged misconduct was done by the staff members charged with administering the Guard's sexual assault and response programs.
Guard leaders may not have tacitly or explicitly endorsed this behavior from the men they commanded, but "sexual misconduct continued," Emond wrote in his report, which took more than a year to complete.
"After conducting this investigation it is apparent that some form of sexual misconduct has been prevalent within the 457th (company) for approximately six years," Emond wrote.
Guard officials said they could neither confirm nor deny the existence of Emond's investigation and could not say how the Guard has responded or whether it has changed any policies because of it. The Cap Times obtained a copy of the report from Plunkett, who got it from the Wisconsin Army National Guard through her Guard-appointed attorney.
Plunkett filed her complaint after she said she was sexually assaulted by three different men in three separate units while serving in the state's Army National Guard. The first of those was in the 457th. Throughout her time in the Guard, Plunkett heard stories from other female soldiers and said she observed a climate of misconduct. She wanted it to stop.  
In its investigations of her personal assault allegations, the Guard called Plunkett "untruthful" and said she fabricated her complaints. But over the same period of time, Emond found numerous other women in her first unit who corroborated her broader statements about its culture and cited one of her alleged assailants as one of a group of men who called themselves "the four horsemen."
'Sexually harassed on a daily basis'
In his investigation, Emond interviewed four other women in Plunkett's unit, all of whom said they feared reprisal if they came forward with sexual assault or harassment complaints.
Several noted specific instances when they faced retribution.
One of them said she was worried that full-time staff unit members would use their positions against her if she reported their harassment.
"I feared that if I came forward, I would have no chance of growing my military career and I wouldn't get the full time position," she wrote in a sworn statement. She later reported the harassment to someone higher in her chain of command, but it got back to her harasser, who verbally threatened her, she said.
After her harasser was counseled and the behavior stopped, the Guard did not follow through with her about how or if he would be punished, she wrote.
"The commander never did his part as to follow up with me after the case. I actually had to contact the executive officer's office to find out what the conclusion to my case was," she said. "I am disheartened to know that not only did the commander not follow through with his course of action ...but there was never any follow up at all with me like he said he was going to, which really leads me to believe he just does not care."
The whole experience made her question her drive to stay in the National Guard, she said.  After the harassment and throughout the period of the investigation, the Guard gave her formal feedback that her performance had been poor.
"I feel like this investigation and what has been happening has not even been communicated to my ... supervisors or they think that being sexually harassed on a daily basis for almost a year should not have an impact on work performance … I am just not sure why I reported this in the first place."
Several soldiers — both men and women — said in sworn statements in the Emond report that they were aware of other incidents of sexual misconduct and thought commanders were likely aware of it, too. One said there was a culture of drinking in the unit, with leaders buying their soldiers drinks. Certain soldiers could get away with more in the unit depending on who their friends were.
Several other male officers acknowledged that trust in the unit had been abused. Several noted that while it seemed to be getting better, more could be done.
One male officer, a leader in the unit, said he personally reported two incidents of sexual harassment and said both were "handled without care or due process" and said proper investigating procedure was not used in at least one case.
He said he tried to help soldiers by encouraging them to report, but added that "I am not sure soldiers will feel comfortable coming forward themselves or reporting to leaders on their behalf when this is the treatment and outcome they can expect."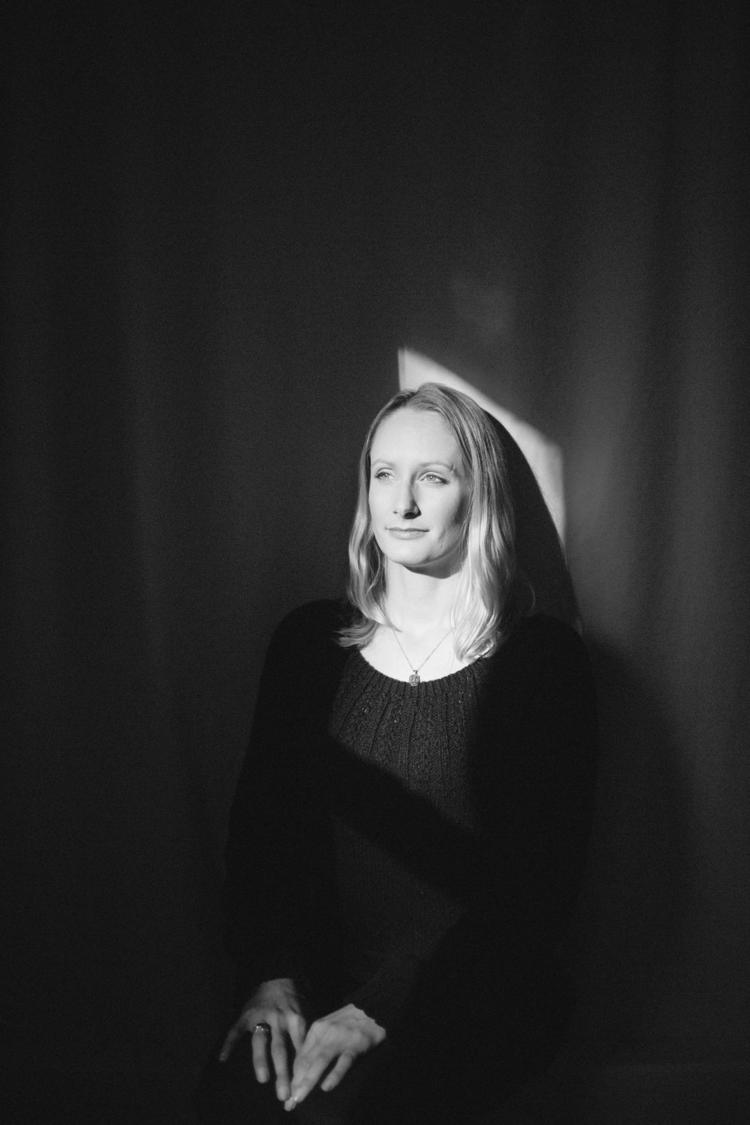 'Culture of sexual misconduct'
From 2012-2017, five top-level commanders cycled through the Wisconsin Army National Guard's 457th Chemical Company while the pattern of sexual misconduct persisted there, according to Emond's investigation.
Commanders in the Army National Guard routinely move from unit to unit as they advance through the ranks, but a part of their job at each stop is to be cognizant of the climate of the units they lead.
When asked whether leaders are responsible for being aware of what's going on in their units, Guard spokesman Joe Trovato said, "Ultimately a commander is responsible for anything that happens in their units," though he was not addressing the Emond report in his answer.
Despite the report's findings that numerous commanders rotated through the unit as several full-time staff soldiers preyed upon women there for years, Emond absolved those in charge.
"While company commanders held positions that would logically point to them as being responsible for creating the culture of sexual misconduct to take place, I found no evidence that Commanders or First Sergeants approved or supported — explicitly or tacitly — a culture of sexual misconduct within the 457th," he wrote, noting that some commanders punished offenders by writing letters of reprimand and counseling them.
Outside Guard experts agree that it can be difficult for commanders to know what is going on in their units because of the organization's nature as a part-time civilian military force. Units are run by soldiers who are full-time, state employees, and commanders of higher rank are only present for training once a month.
The frequent absence of leaders gives full-time soldiers, who often live near bases in rural, isolated parts of the state, significant influence over part-time soldiers.
"There is a lot of autonomy that's required in many units," said Maj. Robert Elliott, who led Army National Guard units in several states and worked at the National Guard Bureau in Washington, D.C., before retiring in 2017.
"They have the opportunity to be jerks," he said, commenting on the role of full-time staff and the general structure of Guard units. "They're (state) government employees. Unless they quit, they would have to go to another military installation to work if they didn't work in that armory."
That is the dynamic Emond described in his report on the 457th Chemical Company. He largely blamed two soldiers who were full-time staff members in the unit for its culture of sexual misconduct. These two men were also likely among "the four horsemen," he wrote.
The soldiers, whose names were redacted, "failed their commanders… by using extremely poor judgement. As noted in sworn statements and other inquiries, investigations and filings, they both engaged in inappropriate sexual misconduct activities that not only discredited their rank and positions but degraded unit cohesiveness."
These full-time staff soldiers who allegedly committed assaults also administered the National Guard's sexual assault prevention and response trainings in the 457th. They were a designated point of contact for soldiers to report sexual misconduct.
 "It is extremely difficult for commanders to administer effective SHARP (sexual assault response program) and EO (equal opportunity) programs when their two full time staff unit soldiers are primary offenders of these programs," Emond wrote.
"Female soldiers began to realize that if they brought up sexual misconduct issues … that they were opening themselves up to potential reprisals from the very full time staff unit soldiers they were accusing," he added.
Despite Emond's report, these men remain in the ranks of the Wisconsin Army National Guard as of March, according to its online directory.

'Far worse to do nothing'
Looking for solutions to the problems he described, Emond advised the Guard to rotate full-time staff unit soldiers every three to five years and to relocate alleged perpetrators. The frequency of full-time staff unit rotation varies widely from unit to unit and is less standardized than other National Guard roles. In the 457th, one full-time staff member in the unit who Emond identified as a perpetrator worked there for six years.
"To avoid circumstances where full time staff unit soldiers may become too familiar and potentially think they, not the Commanders, are the ones commanding the unit, periodic rotation of full time staff unit personnel must be made into policy," Emond wrote.
Although the Guard declined to comment on any of Emond's recommendations, spokeswoman Jackie Halverson said that it "constantly seeks to improve any system throughout the entire organization."
Emond concluded his recommendations by noting that future Wisconsin Army National Guard commanders should "not be afraid to take all sexual misconduct allegations seriously."
"It is far worse to do nothing than it is to allow allegations to fester within a unit and cause discontent and loss of morale," he wrote.