Preventing gun violence through voting matters to Paula Bezark now in a way it never did before the mass shooting at her former high school in Parkland, Florida.
Bezark, who moved to Madison in 2012 to work at Epic Systems, graduated from Stoneman Douglas High School in 2006, the site of the deadliest high school shooting in modern U.S. history. Seventeen people were killed and another 17 injured at the school on Valentine's Day, allegedly at the hands of a former student using a semi-automatic AR-15 rifle.
Stronger gun policy is now her primary voting issue. As Election Day approaches, Bezark is energized. She hopes her Epic co-workers vote and has a sign on her office door encouraging them to do so.
"Shortly after (the shooting), all the alumni were struggling, trying to figure out things to do to get involved," Bezark said, who became more active for the spring election. "I found out, 'Oh, there's an election coming up in a couple of weeks,' then I found out, 'Oh, one of these candidates for the (Wisconsin) Supreme Court is backed by the NRA. I should probably vote against him.'"
Bezark is a transplant in what is now the most rapidly growing urban area in Wisconsin and among the fastest growing in the Midwest. Epic has been a chief contributor to that growth, presiding over a dramatic demographic shift in Dane County. That shift has created an increasingly consequential voting bloc of 18-30 year olds, a group that historically votes in lower numbers compared to older adults.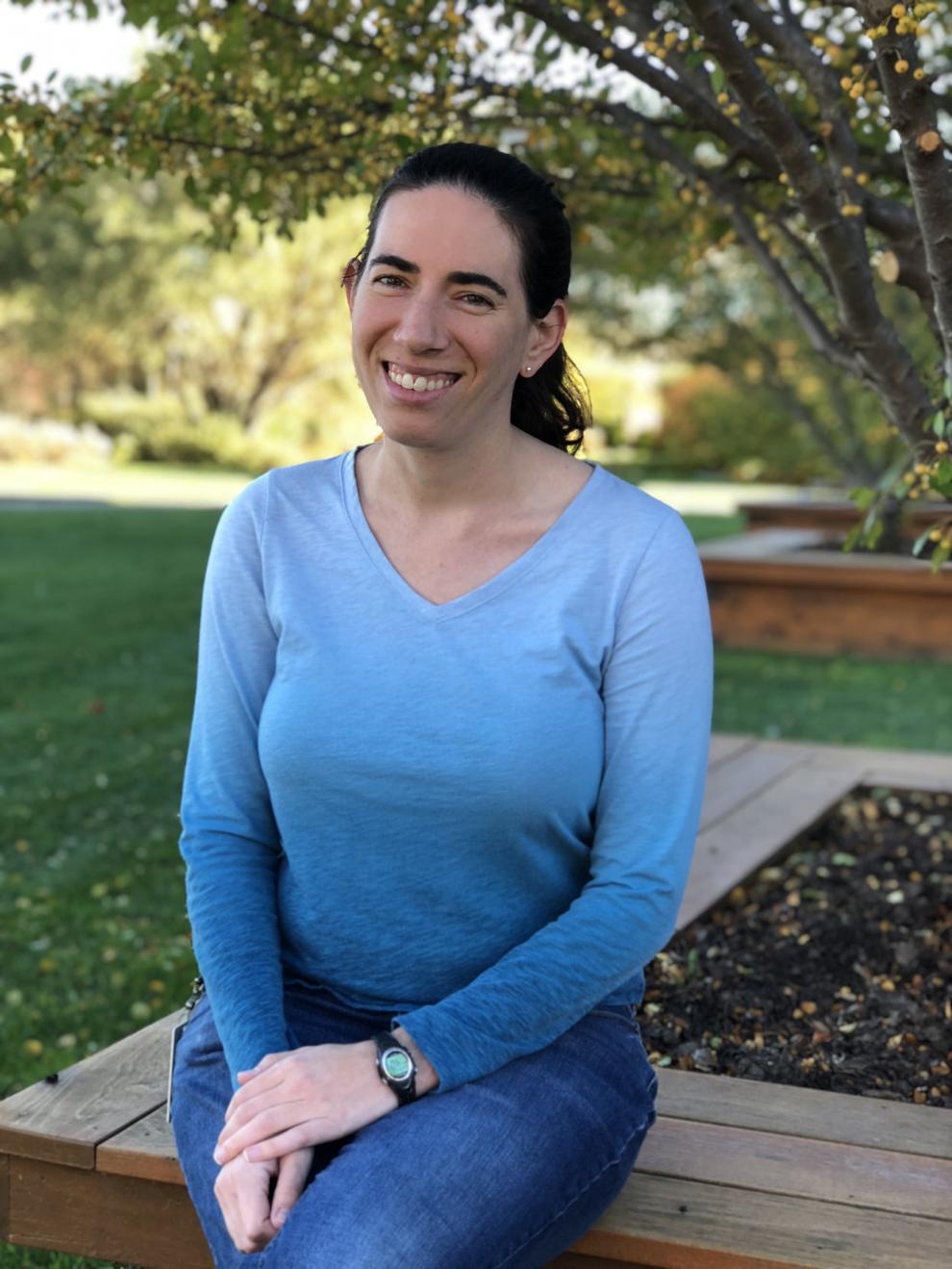 Over the last decade, Epic has grown to nearly 10,000 employees, many of whom are recent college graduates from out of state. The electronic medical records company, which hires people to develop, test and implement its software, continues to expand. It hired 100 people this month alone, according to employees in management there.
Epic's influence is broad because of its size and its employees' spending power. The company's employees affect local policy by living in Dane County whether they exercise their right to vote or not. Their presence has sparked rapid housing development and spurred business in downtown Madison.
"I think we have realized as Madison residents just how much Epic has transformed our city in many ways," said David Canon, a political science professor at the University of Wisconsin-Madison who researches elections and redistricting. "There's no doubt that if they did participate (in elections) on levels that were equal to the average Dane County voter, they'd have a huge impact."
But at this point, Canon said, "None of us know anything about Epic voters."
No one is really studying their voting behavior and the group is a challenging one to track based on voter turnout in the city's wards because Epic employees live throughout Dane County, Canon said. UW student voting patterns, conversely, are easier to monitor because many of them live on and around campus. Their voting turnout rates can be tracked across a handful of voting wards.
Those tracking Dane County and Wisconsin's demographic shifts and how they fit into voting blocs statewide disagree about the degree of Epic's potential electoral impact. Next month's midterm election will be an indicator of whether Dane County's growth translates to turnout and if continued growth makes this part of the state a more pivotal voting bloc for candidates to court.
"This has to be a potentially important thing politically and I don't think any of us have a good sense of this," Canon said.
Dane County continues to be the epicenter of liberalism in a state that has elected a majority of Republicans at every level of state government over the last eight years. Republican candidates running statewide don't campaign here, leaving Democrats to try to build a blue wave of voters they hope hit the polls next month.
Epic's CEO and co-founder, Judy Faulkner, is a philanthropist and Democratic donor though she rarely speaks out about politics. She does, however, encourage her employees to vote.
At Epic's most recent staff meeting on Oct. 15, which all are required to attend, Faulkner talked about the importance of voting in the Nov. 6 midterm election and highlighted key issues candidates are discussing, according to employees who were there.
In the company's five-story, 11,400-seat auditorium, she also encouraged employees to donate to political causes that resonate with them, noting the outsized influence of money in political campaigns. She shared links with her staff to the Democratic and Republican U.S. Senate campaign committees.
Faulkner noted that, whether employees like it or not, the candidates who raise the most money typically win their elections, said Annika Collier, an Epic employee from Milwaukee who has worked at the company for nearly nine years.
"It was a bit unexpected … but I think it was meant to get people really encouraged to vote, whatever side they happened to be on," Collier said, noting that the tone of Faulkner's message was a departure from precedent.
Since moving to Madison, Collier said she has become more aware of state and national political issues that affect her. She has been more energized to vote especially since the 2016 presidential election.
Collier lives on Madison's west side and the degree to which new hires become involved in the community or engaged with state-level political issues varies widely, she said. She emphasized Epic's vast size and cautioned against painting all of its employees with a broad political or socioeconomic brush.
"It is important to remember that we are all individuals here," she said. "I get frustrated … when people think that Judy tells us what to do in that realm. That is 100 percent inaccurate."
Collier also noted that while Epic employees are generally paid well, there are a variety of jobs within the company at different pay scales.
"That plays out in lots of different financial situations and … that also influences how people vote. The economy is a big piece of that and people have different feelings about what their economic status means for how they view paying taxes and how they view what are considered entitlements," she said.
"Even within Epic, it's not full of millionaires ... we're a company that does well and generally pays fair wages," she said.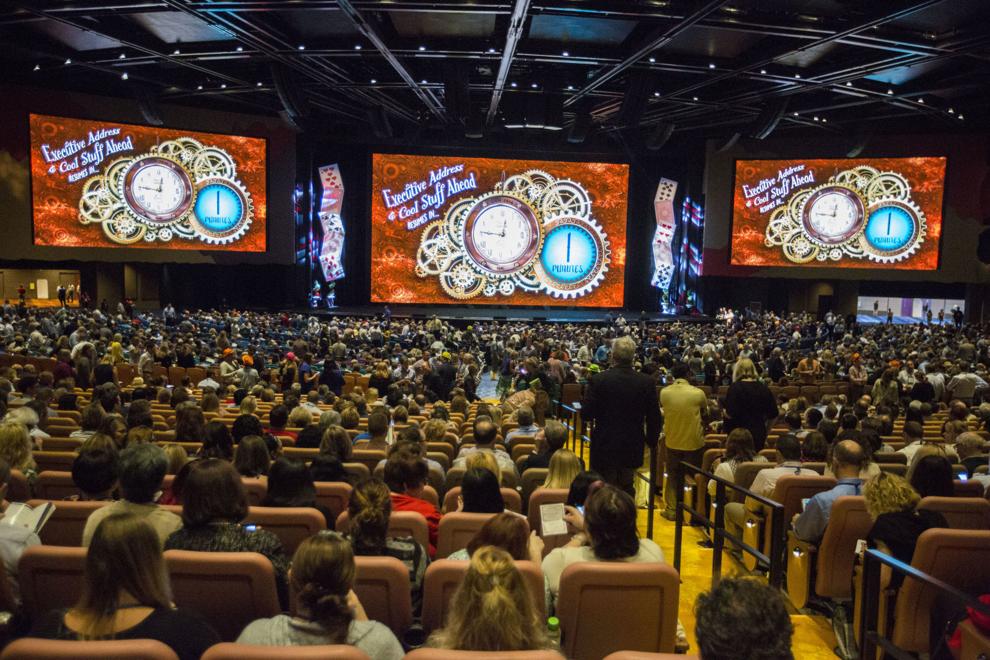 Faulkner gives employees paid time away from work on Election Day to go to the polls or to help others get there, said Meghan Roh, Epic's spokeswoman. The company also sends out information to staff about voter registration, early voting, sample ballots and it regularly hosts voter registration drives.
"This year's drive, in partnership with the League of Women Voters, was our most successful thus far," Roh said in an email.
Beth Morgan has worked at Epic for eight years and helped organize the registration drive with the League of Women Voters. More than 100 employees registered and another 50 picked up voting information this year, she said.
She said she has seen Epic's influence downtown with new buildings and a lively social scene, and is encouraged that the company promotes civic participation.
"I've definitely had some good conversations with some friends at work who may not have been as politically involved before," she said.
Ben Mandelkern moved to Madison from the east coast after college for his job at Epic and said he typically votes in state elections and plans to vote in the midterms. He said he doesn't discuss voting or politics with co-workers.
"I would speculate the number of people voting at Epic is higher than other numbers of people voting," he said. "In my social circle, no one really talks to you about how you're voting. Usually it's more of a throwaway comment rather than, 'Let's talk about Wisconsin politics.'"
Coordination to help fellow co-workers get to the polls on big election days is common, said Ted Bowen, an Epic employee who takes the city bus to Verona each day from downtown Madison where he lives.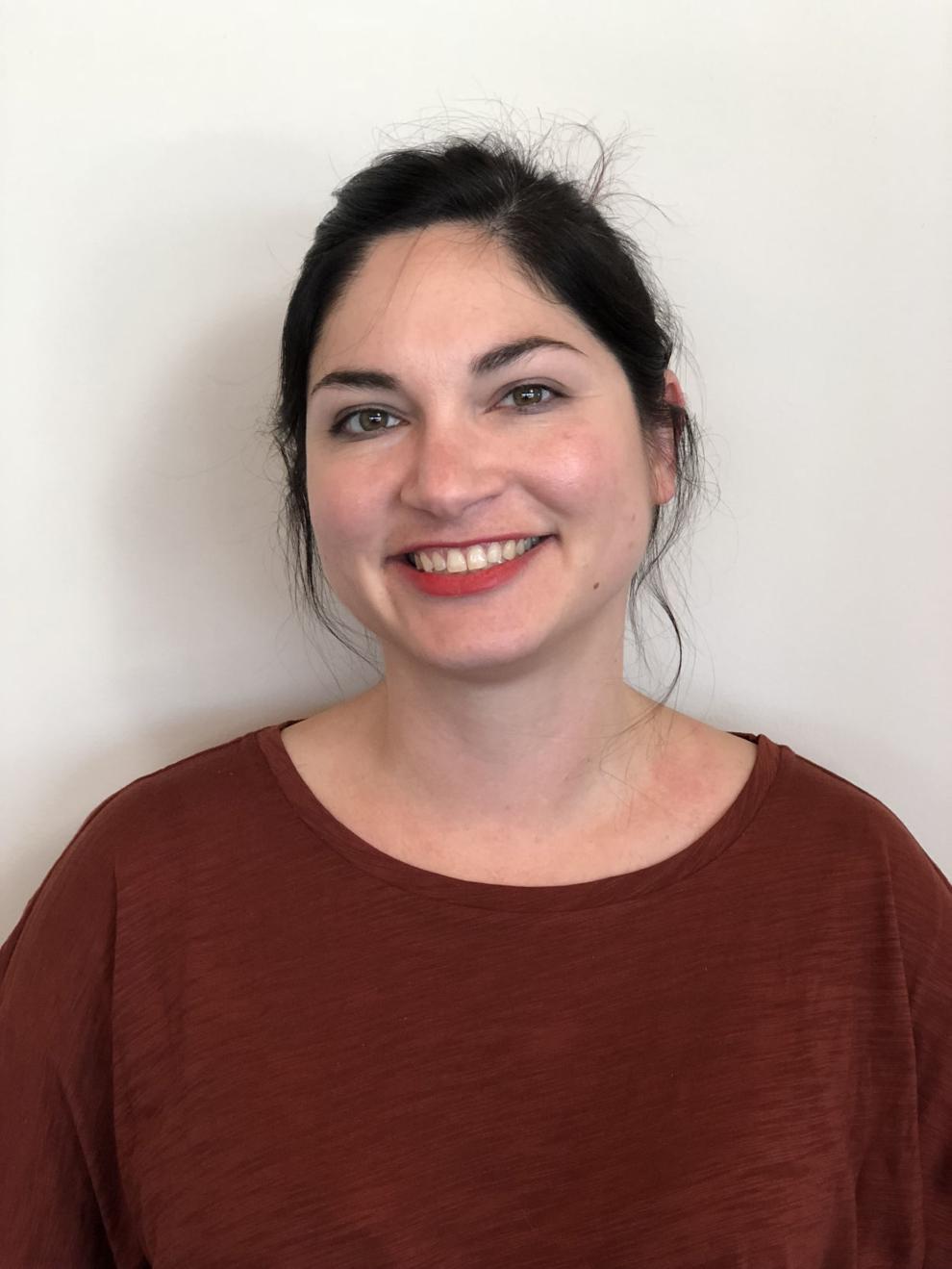 Though Epic's culture has always been positive around voting, the company has promoted it more recently.
"They've been sending out big emails about how to absentee vote or make sure your voter registration is up to date," he said.
Peg Horner, who moved to Madison from Philadelphia to work at Epic eight years ago, said her political involvement here has evolved.
"I didn't pay attention to Wisconsin politics initially. Madison is a fairly politically active community and it was initially intimidating to get involved and have an opinion when I still felt like an outsider," she said. "I would still vote on election days, but that was about the extent of my engagement."
Since setting down roots here, she said, "I felt more empowered to have an opinion and get involved with candidates that I felt were representing my views. Since then, I've gotten much more involved in helping support these candidates and ensuring my network feels empowered to do so as well."
Epic's role as a prolific job creator in Wisconsin and its outsized impact on the economic vitality of the southwest region may be more important than its employee vote, said Charles Franklin, who runs the Marquette Law School Poll.
The company, though never trumpeted as a model by Republican Gov. Scott Walker who has made job creation a central tenet of his governing platform, is already doing what the Wisconsin Economic Development Corporation is trying to do with an ad campaign in Detroit and Chicago: attract millennials to the state.
"Not to denigrate the political impact at all, but when you look at what economic centers are driving the state's economy, Epic is certainly one of the very important ones," Franklin said.
The company, borne out of research Faulkner started while a student at the UW, stands in contrast to Foxconn Technology Group, which the state is scheduled to give about $3 billion in refundable tax credits in exchange for building a $10 billion LCD panel manufacturing plant in southeastern Wisconsin that it said will create between 3,000 and 13,000 jobs. The Legislature is also considering a plan that would offer subsidies to shore up manufacturing jobs for Kimberly Clark in the Fox Valley. Though Epic received a Tax Increment Financing benefit from Verona, it expanded repeatedly without state subsidies.
"Epic was largely built the old fashioned way, through capitalism, as opposed to the kind of Foxconn development with large state subsidies for companies to come and create jobs," Franklin said.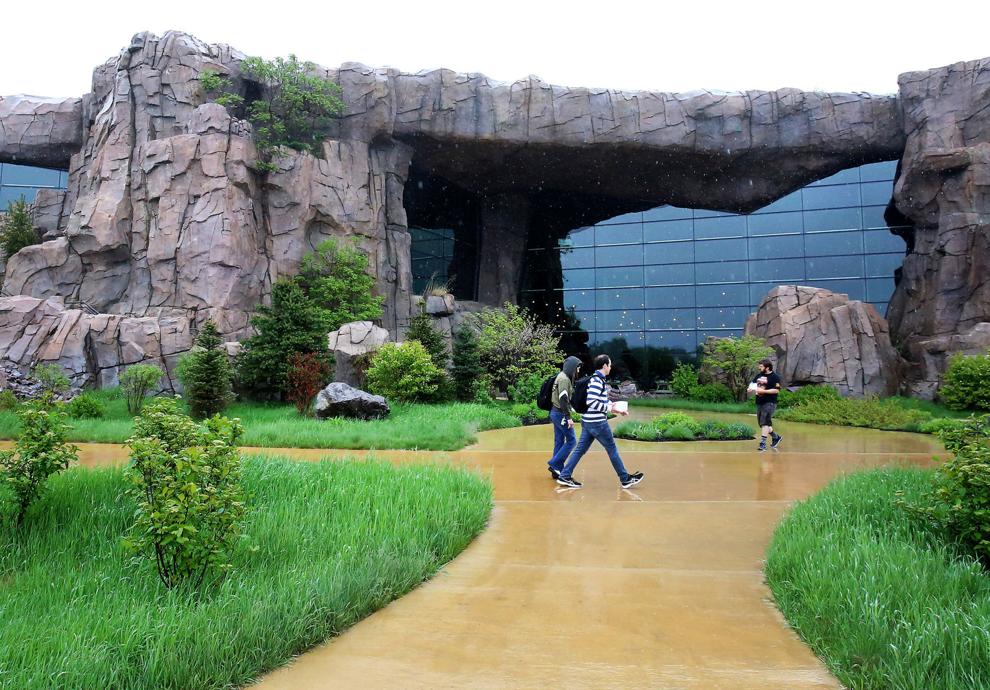 If the average Epic employee falls into the 18-30 age range along with UW students, they are less likely to vote than older age groups.
"At this point both the Epic voter and the UW student voter would be in this category of a potentially pivotal group of voters to this point have not really been activated," said Canon, the UW political science professor.
Voting data from the Wisconsin Elections Commission shows turnout has increased in a handful of voting wards where Epic employees live — in Verona, on the far west side of Madison and along East Washington Avenue downtown.
In Verona, where Epic owns 1,048 acres and is headquartered, voter turnout has increased sevenfold since 2004 and continues to grow. In the 2004 presidential election, there were 1,296 votes cast across all town wards. In 2016, 7,418 votes were cast, according to figures from the state elections commission.
Verona officials estimate that about a quarter of Epic's employees live in the city, said Ellen Clark, the city's clerk.
"The population of the town has tripled approximately, so that would attribute to (increasing voter turnout), even though (voters are) not necessarily Epic employees," Clark said. "I would say the demographic does run young here in Verona anyway."
About 16 miles east is Madison's ward 45, which stretches along East Washington Avenue where several high-rise apartment buildings have been built largely to accommodate millennials moving to town, including Epic employees. Voter turnout in that ward has increased slightly since 2008. There were 2,232 votes cast in that year's presidential election and 2,777 votes cast in the 2016 election.
Though the increases are noteworthy for the region, they still fall short of what would be needed to swing a statewide election from one party to another, said Franklin, the Marquette pollster.
"We have close elections and in close elections, practically every group can be seen as critically important," he said.
The tightest margins in Wisconsin's presidential races were in 2000 and 2004. In 2004, the presidential election was decided by about 13,000 votes. About 6,000 separated the candidates in the 2000 election.
"We have three of the last five elections that were settled by very small percentages of the vote," Franklin said. "But 8,000 votes wouldn't actually do it out of Epic even assuming that every single one of them would vote the same way, which surely isn't true."
NextGen, a group working to register young adults to vote that is funded by a liberal billionaire hedge fund manager, is spending $2.5 million in Wisconsin. Organizers believe these voters are a pivotal bloc with the power to decide the election. The group is working in 10 other states and says it has pledged more than 45,000 young Wisconsinites to vote this year and has spent more than $400,000 on digital ads since August.
"Young people can really decide the outcome of this entire thing and can decide the outcome of this entire state," said Joe Waldman, NextGen's regional organizing director for Wisconsin. "It's just critically important that we get people out to vote here."
People in their 20s have only known a Wisconsin led by Scott Walker, and they're ready to see change, said Sean Manning, the group's media manager for the state.
"This election for a lot of young people is an opportunity to take back their state and bring it back to the progressive blue state they've been told it was in the past," he said.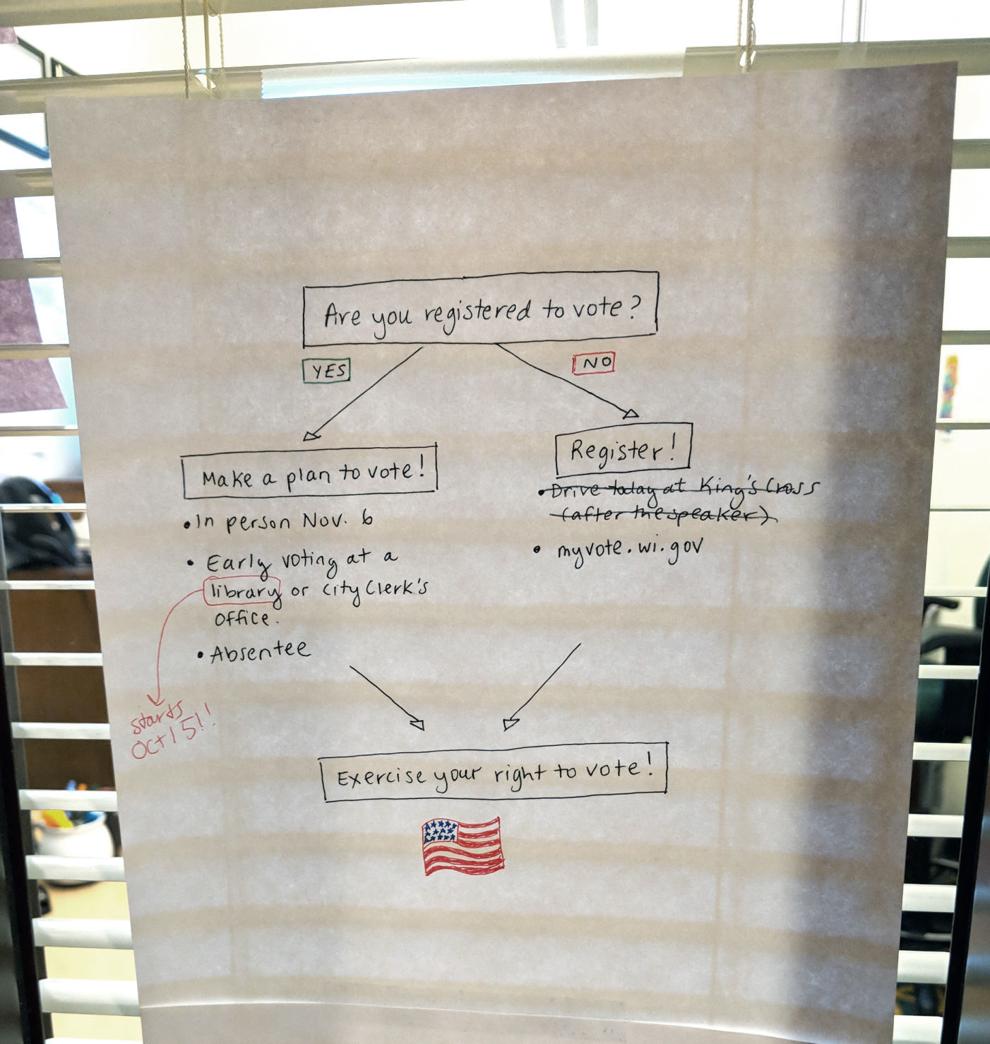 Bezark, who volunteers with NextGen, is one of those young people. She would like to see several policies enacted to restrict firearms.
One gun policy she would like to see is a "red flag law," which provides for police or family members to petition a court to remove firearms from someone who is a danger to themselves or others. Florida enacted one after Parkland. Universal background checks and mandatory waiting periods should also be implemented, she said.
"The thing that everyone can agree on is that we don't want to get shot," she said. "I think a lot of people get really hung up on, 'Oh this solution won't work.' You can't let perfect get in the way of better ... we need to keep chipping away at it and keep putting things in place that help."
Ultimately, she wants to prevent another Parkland.
"Even if you don't get injured and you're lucky enough to not get hurt, the mental damage is so long-lasting. As someone who is in that community of alumni, the trauma is kind of vicarious. Now anywhere I go in public I have to think (of that) in the back of my mind," she said. "I don't want to see this happen anywhere."