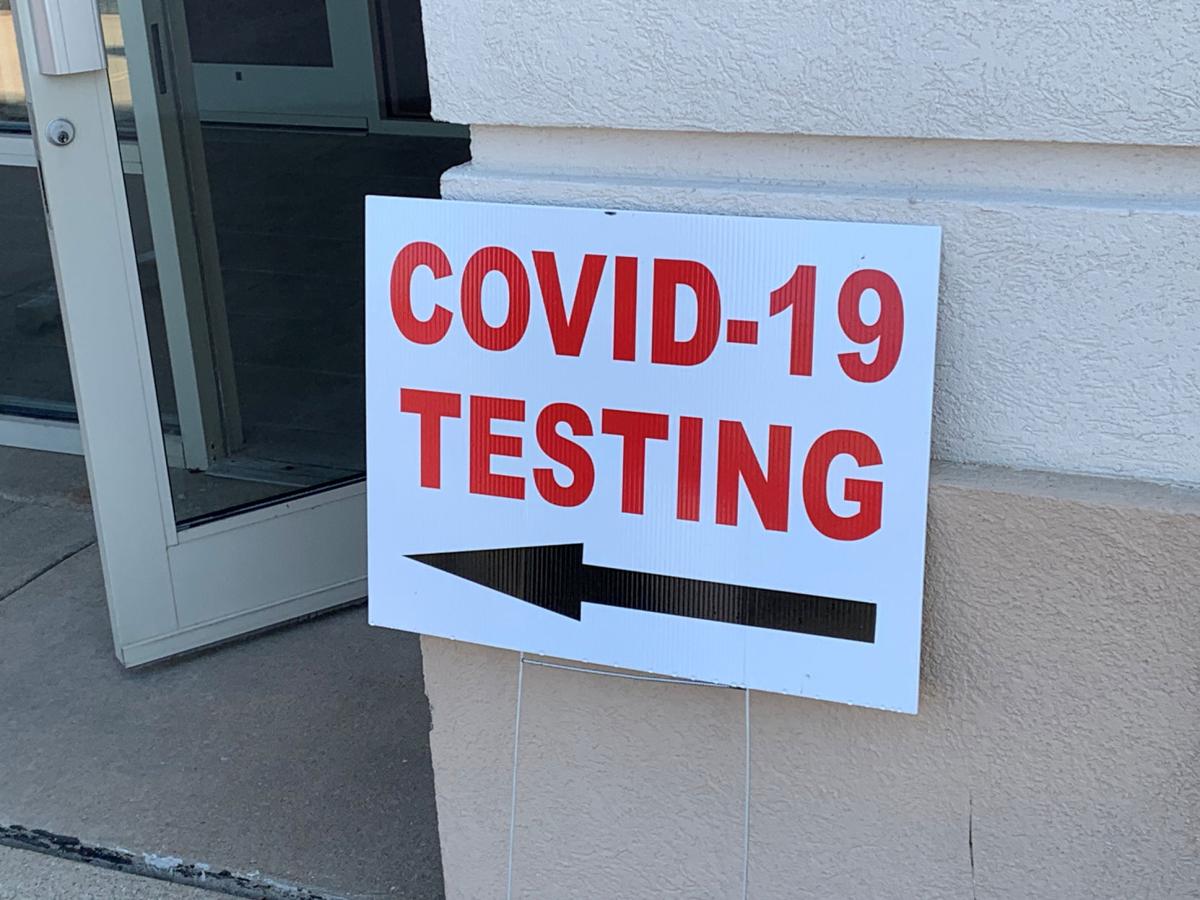 COVID-19 case numbers in Wisconsin have yet to show the anticipated post-Thanksgiving spike, and a state health official said Thursday there are indications that infection rates, while still high, are "moving in the right direction."
State health officials are still weighing whether an anticipated spike in COVID-19 cases after Thanksgiving weekend really happened and caution that an unexpected drop in the numbers of people seeking tests may be masking a surge.
"There's a false sense of safety within our bubbles," state Department of Health Services Secretary Andrea Palm during a media briefing on Thursday.
She said that up to half of those infected with the virus have no symptoms and could be spreading it unknowingly and urged those who may have been exposed to get tested.
The state reported 4,034 new cases on Thursday, down considerably from the record 7,989 on Nov. 18, six days before Thanksgiving.
At the same time, the Wisconsin Hospital Association on Thursday reported 1,484 inpatients in the state being treated for COVID-19, the lowest number in six weeks after a record 2,277 patients on Nov. 17.
At the same time, the state dropped its virus activity designation from "critically high" to "very high" in the state's latest weekly update, though a third of the state's counties are still listed as critically high. Washara County was alone in dropping into the "high" category, with the remainder of the counties in the "very high" category.
"We want to keep in mind that transmission is still very high. We still do have really high case numbers in the state," said Traci DeSalvo, acting director of the state Bureau of Communicable Diseases. "But it is a good indicator that perhaps we might be headed in the right direction."
The number of deaths, however, remain high, which Palm attributed to the pre-Thanksgiving surge, as cases diagnosed then advance into severe illness. There were 57 deaths reported on Thursday and 81 on Wednesday, with the seven-day average only slightly off record levels.
"When we were seeing those really, really high numbers of cases, those record numbers in mid-November leading up to the Thanksgiving holiday, a lot of those new daily cases are now what you are seeing in our death numbers," Palm said.
Calling the number of deaths a "lagging indicator" of infection rates, she said if there is an actual decrease in transmission, it's likely that in coming days "that lagging indicator of deaths will start to come down."
Evers on Thursday shot down a statement made a day earlier by Senate Majority Leader Devin LeMahieu, R-Oostburg, that Republicans want oversight of any COVID-19 spending and vaccine deployment efforts after the New Year.
"If you think about over 100 people in the Capitol figuring out who gets the vaccine first or second and so on, that doesn't even pass the smell test," Evers said.
Evers has said the state will need at least $446 million for efforts like testing, contact tracing, surge readiness and vaccine distribution in the first quarter of 2021. Without funding, those efforts could lapse. He has proposed a $541 million package, key provisions of which have been panned by Republican leaders.
The Assembly earlier this month proposed a $100 million package that would give legislative oversight to federally funded COVID-19 spending, including testing and vaccine distribution, and would force schools to open and restrict the authority of local health officials to close businesses, among other measures.
Evers has said the Assembly proposal contained "poison pills."
The Assembly proposal also contains a provision shielding businesses, schools and government offices from liability.
Ryan Nilsestuen, Evers' chief legal counsel, called the proposal "problematic" because Republicans want to provide protection against litigation but have done nothing to mitigate the spread of the virus.
"This is something they've called for repeatedly warning of a tsunami of litigation related to COVID-19," Nilsestuen said. "It's something they said in February. It's something they said in March. We're in December and we've yet to see this tsunami of litigation."