Few thought that Brian Hagedorn would win the April 2 election for the Wisconsin Supreme Court. Reports of an anti-gay bias prompted groups that traditionally back conservative candidates to pull their support. Groups backing his liberal opponent, Lisa Neubauer, spent heavily on negative ads highlighting his anti-abortion views and paid speeches to what they referred to as an anti-gay "hate group."
Polling by a group backing Hagedorn showed him trailing badly as he headed into the final week of the campaign.
Yet on Election Day, he edged out Neubauer by nearly 6,000 votes, thanks, some say, to a $1.3 million effort by Republican operatives in the closing days of the campaign.
The initiative by the Republican State Leadership Committee targeted conservative voters who didn't vote in the spring election last year when liberal candidate Rebecca Dallet won a spot on the Supreme Court. The group estimated that it mobilized 160,000 voters with a multi-media campaign that painted Neubauer as a radical liberal, linked attacks on Hagedorn with last fall's contentious U.S. Supreme Court confirmation hearing and tapped into support for President Donald Trump.
The politicization of the state's highest court is a long-standing concern. But the campaign that may have taken Hagedorn over the top raised those concerns to a new level.
"It's a combination of money and politics, careful planning and groundwork by people who are committed to skewing the court away from independence," said one veteran attorney, who asked for anonymity.
The lawyer complained that an explosion of money in judicial races after Citizens United — the 2010 U.S. Supreme Court case that did away with limits on independent campaign cash — threatens to upend the concept of a nonpartisan judiciary.
"Lawyers like myself, and there are many, are very concerned."
It also has prompted soul searching among Democrats about whether nonpartisanship in court races has any place in a post-Citizens United world.
"I worry that the more we stress nonpartisanship in this day and age, the more the liberal candidate is going to end up the loser," said Tim Burns, who lost in the primary election for the state Supreme Court last year.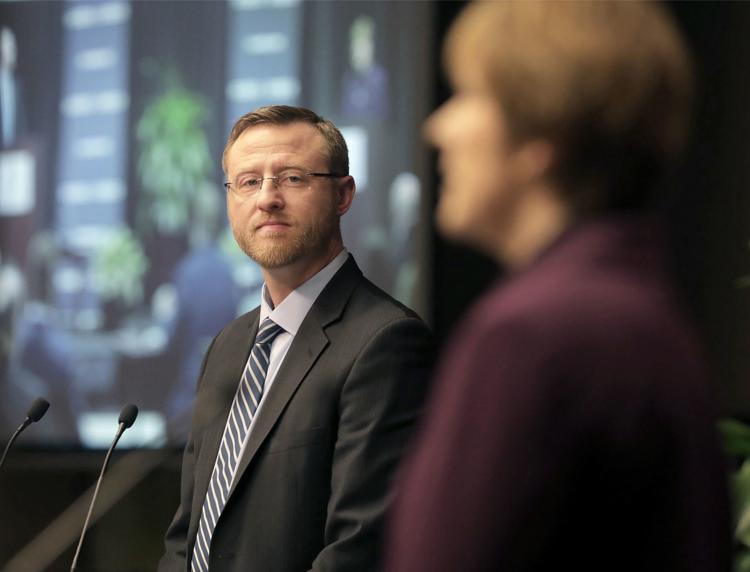 According to University of Wisconsin-Madison political science professor Howard Schweber, it's no longer a question. Running as an independent with no political support is a losing strategy.
Schweber noted that starting in 2007 with the election of conservative Annette Ziegler over Linda Clifford, and then again in 2008 with the election of conservative Michael Gableman over incumbent liberal Justice Louis Butler, Republicans have been deeply involved in Supreme Court races, issuing press releases, raising funds, deploying party consultants.
"I think this was a straight partisan election and was presented as such," he said. "So one candidate, Hagedorn, was identified as a Republican candidate, Neubauer was identified as a Democratic candidate, and the election was held on that basis. I don't think the discussions about particular views or legal philosophies really played a significant role at all."
Neubauer ran her campaign as if that weren't the case. She strove to run on her qualifications, highlighting her support from nearly every judge in the state, her 12 years of experience as an appellate judge and her embrace of a "fair, impartial and independent court."
When Democrats offered their help, she turned them down.
Asked if Neubauer intentionally placed a firewall between herself and the party, campaign manager Tyler Hendricks said: "Yes."
"We ran a fair, impartial and independent campaign," he said in a response through the Neubauer campaign's Facebook page. "Over $100k changed hands between our opponent and the WisGOP in the final days of the campaign, raising serious questions as to his claims of impartiality."
In the end, the Neubauer campaign accepted $31,000 worth of in-kind field work and digital advertising from the state party, while Hagedorn took in more than $150,000 from the Republican Party of Wisconsin and county Republican parties.
Pro-Hagedorn ads blasted Neubauer for the disconnect between her non-partisan message and her politics.
There's no question that Neubauer is a Democrat. She and her husband, Jeffrey, a former state Democratic Party chair, have shelled out more than $100,000 for liberal causes and candidates over the years. She was appointed by a Democratic governor. Her daughter, Greta, is a Democratic state legislator and her husband is a former one. She's worked for Democrats and she's campaigned for them.
Yet in her recent bid for the Supreme Court, she sought to brush those Democratic ties under the rug. And she urged liberal outside groups supporting her to stay out.
Hagedorn is a Republican. He was appointed by a Republican governor, for whom he served as chief counsel. He raked in Republican money, ran as a conservative and ran attack ads.
Liberals say it wasn't another case of Democrats falling asleep at the wheel, like when they failed to even field a candidate to challenge incumbent Annette Ziegler in 2017. State Democratic Party chair Martha Laning said the party's field program turned out 44,000 more votes for Neubauer than for Dallet in a winning effort a year ago.
"I'm very proud of the field program," she said. "It turned out 44,000 Democrats, but we needed it to turn out 50,000."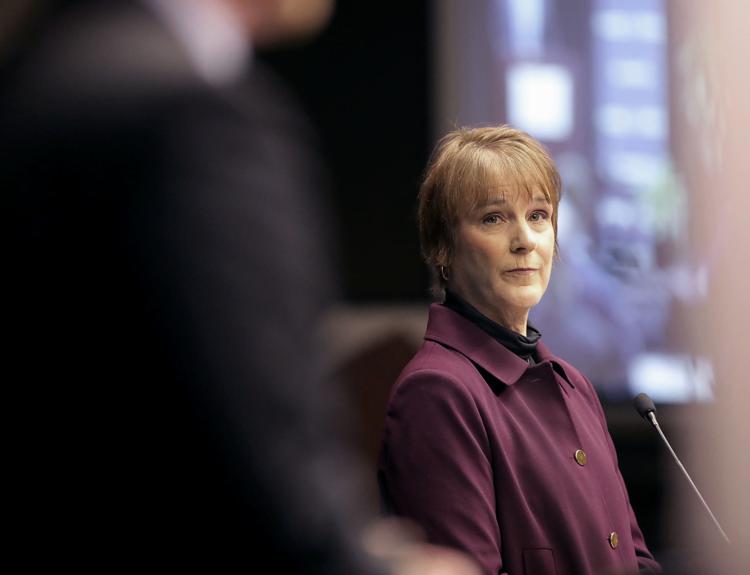 Hagedorn's upset crushed the dream of liberals hoping to take over the court's majority in 2020.
Neubauer's defeat puts conservatives at a 5-2 advantage when Hagedorn takes his seat on Aug. 1, erasing the gain liberals won last year with Dallet's election. Had Neubauer won, liberals were in a good position to take the majority in the spring of 2020, when conservative Justice Daniel Kelly goes up against a yet-to-be-determined liberal challenger during what is expected to be a high-turnout Democratic presidential primary.
Now liberals have traded in high hopes for gloom. In coming years, Republicans will have an advantage locking in new electoral maps that favor them and disfavor Democrats. And the pro-business, pro-Republican, anti-union, tough-on-crime agenda that the court has displayed for well over a decade will continue.
"It's disastrous," said Burns, the 2018 Supreme Court candidate. "It was a seat that should have been won. The historical forces were right in terms of winning it."
But history has not been kind to liberals. Dallet may have won last year, but since 2007 they've lost six out of nine Supreme Court races, and during that time they've never been in the majority.
When it comes to courts, Schweber said, Republicans understand the importance of getting out the vote. Polling has shown that Trump voters place a higher priority on courts than those who voted for Hillary Clinton in 2016.
"Among Democratic voters and Hillary Clinton voters, courts barely appear as one of the important issues," he said.
And that, Schweber said, plays out on the state level.
"Perhaps this relative lack of concern for the courts is something that will change among Democrats and liberals," he said. "But now in Wisconsin's history there isn't really a parallel for what we're seeing in terms of Republican success in dominating the courts."
Brian Reisinger, who worked on Republican former Gov. Scott Walker's campaign last year and served as communications director for U.S. Ron Johnson's upset victory over Russ Feingold in 2016, said the Republican State Leadership Committee effort was important.
But he cautioned against losing sight of the conservative backlash to what they saw as attacks on Hagedorn's religious beliefs.
"I think the religious liberty attack was incredibly potent," he said.
The Greater Wisconsin Committee, a group that in recent years has emerged to counter outside conservative spending, spent more than $2 million on ads that painted Hagedorn as an anti-LGBTQ bigot. Reisinger called it a "miscalculation."
"It clearly was very offensive to the conservative base," he said. "I think those couple of millions of dollars was the best they could have spent for the conservative side, ironically."
So when the Republican State Leadership Committee stepped in with its get-out-the-vote campaign, the conservative base was already fired up.
The RSLC is a group of formidable political strategists that, according to its website, draws from nearly 200,000 donors nationwide. Their backers include big pharmaceutical companies, Koch Industries and tobacco giant Reynolds American.
During the 2017-18 election cycle, the group shoveled $45 million into state-level races nationwide. The group's board of directors includes Ed Gillespie, a former chairman of the group and the former Republican National Committee chair during the 2004 Republican takeover of the U.S. House, Senate and White House.
But the RSLC doesn't get involved in those high-profile races. Instead, it focuses on lower-level elections — state lawmakers, attorneys general, judges — in which a little money can make a big difference. The group has a dedicated staff, the Judicial Fairness Initiative, devoted to electing conservative judges.
Providing a rare glimpse into the nuts and bolts of a campaign operation, RSLC political affairs director David Kanevsky and Andrew Wynne of the Judicial Fairness Initiative issued a remarkable memo detailing how they pulled off the political upset that put Hagedorn on the Supreme Court. The memo has since been widely circulated among political strategists on both the left and the right.
According to the memo, the group conducted a poll as the race headed into its final week. It was not good news for Hagedorn. He was down eight points, 34% to 42%.
If the circumstances were different, the group might have let it go. But the strategists deemed the stakes high. If Hagedorn lost the election and a liberal judge won in 2020, liberals would hold the majority on the court until at least 2025. So the RSLC launched a $1.3 million "full-scale, microtargeted voter education project."
The effort didn't focus on persuading likely voters to vote for Hagedorn. It focused on voters likely to vote for Hagedorn, but who didn't vote in spring elections.
"Instead, we saw that turning out low propensity Republicans would be a more effective use of our resources," the memo reads.
The team estimated it needed to turn out 120,000 new voters to give Hagedorn a 5,000-vote edge. In the end, 160,000 new voters went to the polls; Hagedorn won by about 6,000 votes. But first, it had to develop a message.
"Our targeted messaging was designed to give conservatives a reason to turnout for a race when they usually would not vote," the memo says, "by focusing on President Trump and the liberals' fight against his U.S. Supreme Court nominees."
It was a multi-pronged effort, hitting 1.2 million "low-propensity, conservative voters" in the Green Bay and Wausau media markets with mail, get-out-the-vote text messages and digital ads that were seen nearly 14 million times, according to the memo.
When the targeted voters were paying attention, the group topped their campaign off with a television ad.
The TV ad pushed all the political buttons: President Donald Trump's win in Wisconsin "thanks to your vote," equating "false attacks on conservative rule-of-law Judge Brian Hagedorn" with attacks on U.S. Supreme Court Justice Brett Kavenaugh, warning of "radical out-of-state special interest groups" that are "spending millions pushing liberal Lisa Neubauer."
"Make a plan, set a reminder," said the ad's narrator, "and vote on Tuesday April 2."
The memo was matter-of-fact, but Kanevsky and Wynne indulged briefly in self-congratulations:
"The morning following the election, Democrats woke up to realize that the RSLC's Judicial Fairness Initiative had outsmarted them at their own game. The Hagedorn campaign was able to keep the race close while the media called the race in January, and our efforts provided the necessary air cover for a robust ground game."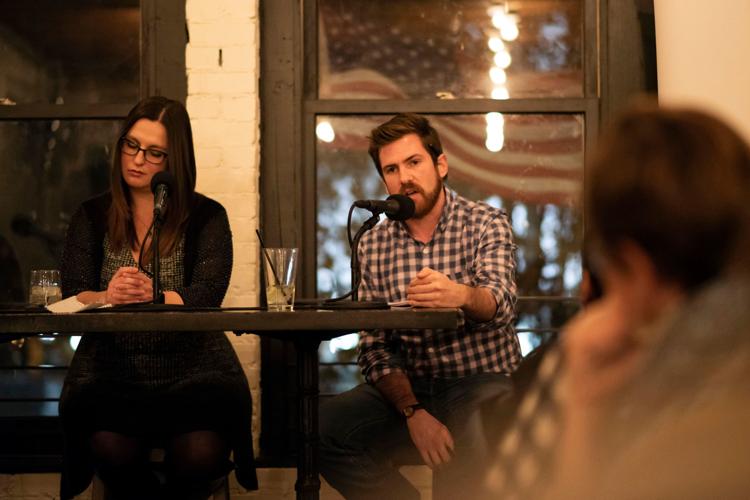 Joe Zepecki, a Democratic operative who worked with independent groups on the Neubauer race, said the memo reads as an accurate analysis.
"As somebody who's worked for those types of independent groups on the blue side, you don't make that up," he said. "It would never cross the mind of anybody writing that kind of memo to just make that stuff up to make themselves look better."
Laning of the DPW said the party is looking at other factors that led to Neubauer's defeat, including the inclusion of several school referendums that were voted down in areas where the conservative turnout was better than expected. But it was the RSLC effort that tipped the scales.
"Had the Republicans not done this targeting of non-spring voters, they would have lost," she said.
Zepecki conceded it was a game well-played.
"They've got a story to tell because they took a flyer on this race and it worked," Zepecki said. "They didn't spend $1 million-plus knowing that they were going to be able to turn out 160,000 conservative voters. But they thought it was worth trying. Sometimes the narrow path to victory pans out. That's what happened here."
He said the multi-media approach kept the campaign under the radar. No one knows, he said, what lands in people's mailboxes or what texts they get on their phones. When the television ad appeared, it was too late to do anything about it.
"We all sort of missed it," he said. "Most folks were looking at the TV spend and the disproportionate levels of spending there going, 'Oh this thing's probably over in the other direction.' And it turned out there was a whole other campaign happening."
Reisinger, the Republican strategist, said there was another campaign they missed: the battle that kept the race close enough to tip was waged by grassroots conservatives.
"The reason I say that is because at one time there was nobody helping out the Hagedorn campaign, other than those grassroots activists, who were powering the race tightening," he said.
Despite Neubauer's loss, and the huge implications that come with it, Neubauer's campaign manager Hendricks defended the decision to forego Democratic help.
"Wisconsin cannot give up on a nonpartisan judiciary," he said.
Others insist that ship has sailed.
"I respect the decision" to run an independent campaign, said Schweber, the UW professor. "But it was predictable that it would be self-defeating."
Burns, the former Supreme Court Candidate, said Neubauer's central campaign theme of "fair, impartial, independent" did little to energize the liberal base, while Republicans came up with a message that resonated with conservatives.
"Winning elections requires a good message and a means to spread the message," said Burns. "Here we had a candidate with plenty of money to spread a non-message. I think the case needed to be made on why this election was so monumental. And it wasn't made."