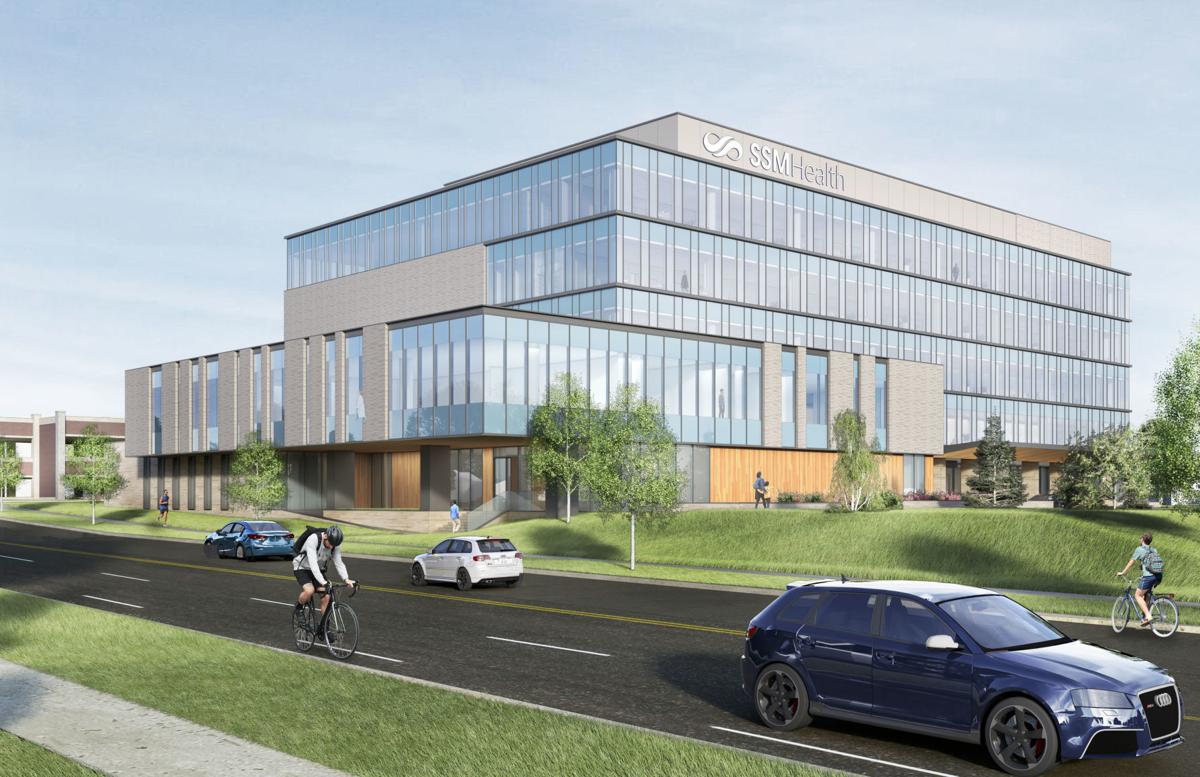 Plans for SSM Health's new clinic on Fish Hatchery Road are moving forward over concerns about demolishing existing housing and creating a surface parking lot.
SSM Health aims to replace its "outdated, obsolete" facility, currently located at 1313 Fish Hatchery Rd., and accommodate a growth in services, according to a letter of intent from regional president Damond Boatwright.
"This is the project we felt best met our needs and what the city would like to see and ultimately secures our presence here and sets up the stage for future development," said Brandon King, regional director of planning, design and construction for SSM Health Wisconsin, at a Plan Commission meeting Feb. 24.
Building the five-story, 179,640-square-foot clinic requires demolishing 11 houses located north of the existing clinic.
"We're in dire need of housing," said Eric Sundqist, a member of Madison's Plan Commission. "It's a significant cut."
The Plan Commission ultimately recommended rezoning property to make way for the new clinic and 246-stall parking lot west of South Street in addition to a 274-parking lot east of South Street. Also, commissioners approved a demolition permit.
Madison's City Council will take up the commission's rezoning recommendations at its meeting March 3.
King said redeveloping the project site — 9.9 acres bounded by Fish Hatchery Road on the west, Midland Street on the north, High Street on the east and Appleton Road on the south — would be "infeasible" without demolishing the residences.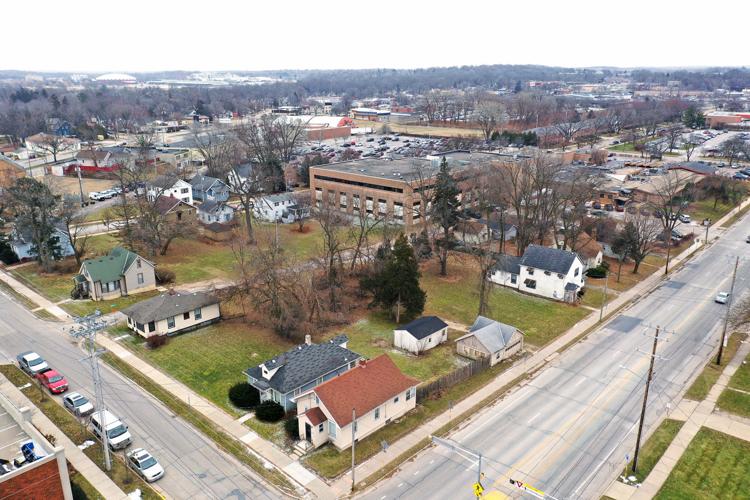 King recognized that housing is a social determinant of health and maintained that the project's objective is to keep health care services in the community. He said the houses had been vacant since the middle of 2017 and that SSM Health provided no less than a year's notice and offered to pay for the households' moving expenses.   
"The best thing that we can do for the community is make responsible choices with regard to our health care development to ensure that that service is available to the community and hopefully do so in a very responsible way," King said.
A couple of commissioners suggested SSM Health consider ways to move and reuse the homes slated for demolition. Commissioner Bradley Cantrell said the city should have a catalog of sites where they could be relocated.
"We have a strategy of providing affordable housing, but homes like this that could do that, we're losing," Cantrell said.
The clinic will provide services in family medicine, pediatrics, internal medicine, women's health, physical and occupational therapy (PT and OT) and ears, nose and throat (ENT). Also, the clinic will include centers for orthopedics and oncology. Future plans could include a parking garage and additional health care services.
The proposed clinic will replace the existing clinic at 1313 Fish Hatchery Rd., which will be demolished once the replacement clinic is complete.
"For SSM, the need to stay in the neighborhood is incredibly important for us," King said.
SSM Health previously planned to build at the site of a Pick 'n Save grocery store at 1312 S. Park St. However, after community members expressed concern that the project would leave south Madison without a grocery store, SSM decided to change course.
The decision gave the city and neighborhood more time to consider development at the Pick 'n Save site and at the adjacent and currently vacant Truman Olson site at 1402 S. Park St.
Ald. Tag Evers, District 13, said SSM Health showed a "commitment" to thinking about the long-term health of the community by altering its plans in order to ensure a full-service grocery store would remain in the neighborhood.
Brandon Rule of Rule Enterprises is now developing at the Truman Olson site. Rule's $41.3 million project includes a grocery store and 150 mixed-income housing units. Some units would be reserved for residents with incomes between 30% and 60% of the area median income, with the remaining units for households with incomes between 60% and 80%.
"There are tradeoffs," Evers said about SSM Health's proposal. "If we end up losing some of these houses, we gain these 150 units."
Share your opinion on this topic by sending a letter to the editor to tctvoice@madison.com. Include your full name, hometown and phone number. Your name and town will be published. The phone number is for verification purposes only. Please keep your letter to 250 words or less.