While a plan to reduce crime and build community cohesion on Madison's southwest side awaits approval for full funding by the U.S. Department of Justice, short-term efforts funded through a federal grant are underway.
In November 2015, the Madison City Council accepted $155,522 in federal funding to build a plan for neighborhood crime reduction in Madison's Raymond Road Corridor with a focus on Meadowood, Theresa Terrace and the Park Edge/ Park Place neighborhoods.
"As a focus of the project, the planning is really to look at underlying issues that cause crime ... trying to dig below the actual incident and see what maybe some of the reasons contributing to that (are)," said project manager Stephanie Bradley Wilson.
In the 20 months since, Bradley Wilson and her team have developed a six-point strategy influenced by community input that, if approved by the Justice Department, could receive up to $850,000 to implement and invest in the community. Four communities out of 15 could receive additional funding.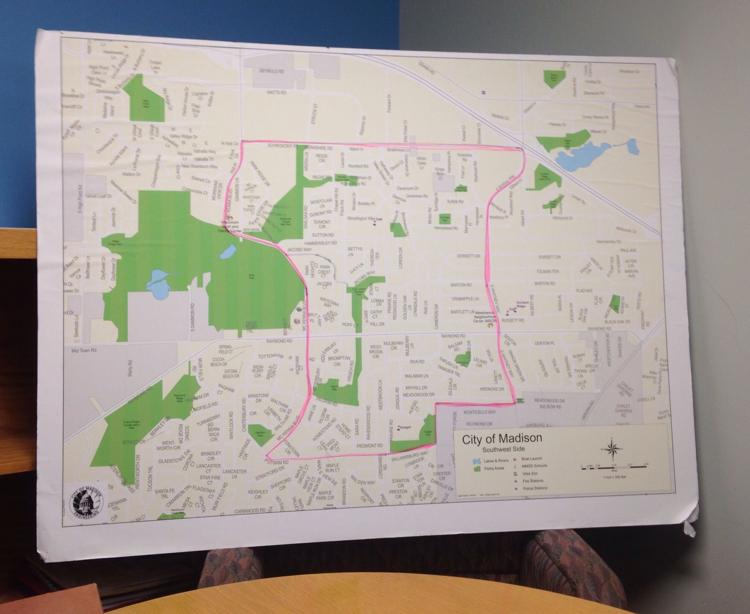 "Our overall goal is to try and stabilize all three of these neighborhoods to make it a safe and beautiful place," Bradley Wilson said, "so that people can start doing other types of activities to make it a place where folks want to live and have fun."
Madison Police Lt. Mike Hanson emphasized that the original funding was to make connections in the neighborhood, gather data and create a plan to build social structures that bring residents together. Hanson said the Raymond Road Corridor has emerged over the past few years as an area seeing more crime, but also dealing with root causes.
"There's some real issues, and the issues go far beyond just crime. It's also trust. It's also education. It's also family issues. It's employment issues," Hanson said. "This seemed to be an opportunity for us to try and not only bring the community together but to bring some resources beyond what was going on."
Building trust in the neighborhoods is difficult, Hanson said, due to high mobility rates and crime.
"What we're dealing with is the knowledge that one terrible incident can erode so much work that's being done," Hanson said.
The six strategies in the proposal include:
A "safe passages" program that will recruit and train adults to guide teenagers and young adults who walk through and congregate in neighborhood "hotspots."
Mentoring to address the need for respectful relationships and positive role modeling between youth and adult males between the ages of 18 and 24.
Support for struggling parents, with an emphasis on young parents.
Continuing the Madison Police Department's community policing work.
Increasing youth development programs such as a youth advisory committee.
Address evictions and high mobility, which has been identified as a cause of low social cohesion.
Adding programming is not the goal, said Jeffrey Lewis, the grant's research partner, but rather to build the capacity of the community.
"The goal is to build systems into the southwest neighborhood, taking some existing resources, people, organizing, connecting them and providing them resources, providing them training that will allow them to do the work even when the (funding) is gone," Lewis said.
The DOJ is expected to announce funding recipients in September.
In the meantime, $18,000 of the original grant was used for "early action" items that included a Saturday afternoon of dancing and activities at Falk Elementary School and a Juneteenth celebration held in front of the Theresa Terrace neighborhood center. The early allocation will also fund a "mobile resource trailer" that can be used by community groups, neighborhood associations, mobile doctors and dentists, and the police department.
"We're just looking for different ways to engage the community," Bradley Wilson said, "so however we can use it that will really facilitate people getting out and getting to know one another."
Though the City Council approved the the purchase, the trailer is awaiting final DOJ approval.
If Madison is not selected to receive the additional funding, Bradley Wilson said it will be difficult to continue some of the work created with the assistance of the grant. However, she and Nelson emphasized the city's southwest side is a priority.
"We're not going anywhere. Common Wealth isn't going anywhere," Bradley Wilson said. "We have generated some excitement so we would hope that, if sadly it wasn't awarded, that there's other avenues … to start enacting some of these things we got through focus groups and research."