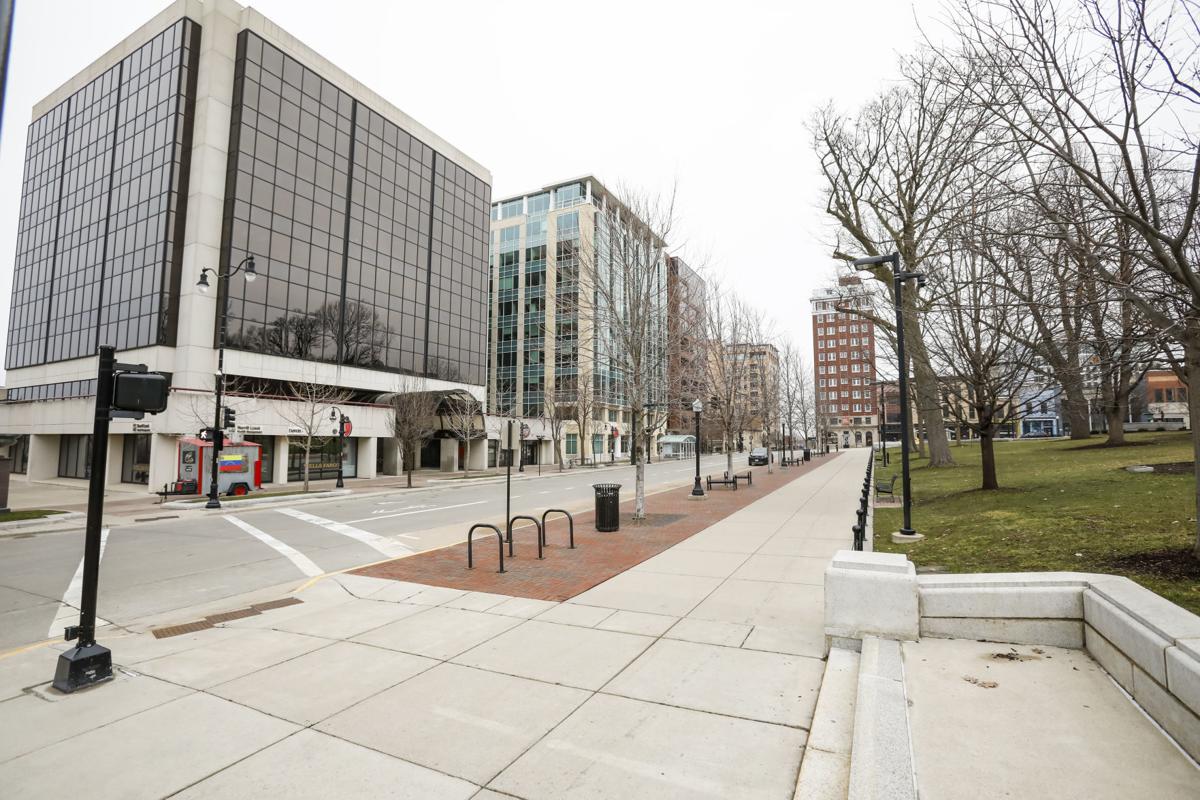 Up until seven days ago, state leaders were heading up Wisconsin's response to the COVID-19 crisis. But now, local governments are left to decide which measures, if any, should be put in place to continue combating the novel virus. 
In the hours after the Wisconsin Supreme Court struck down the statewide "safer at home" order last week, a series of counties and municipalities with their own public health departments stepped in and implemented their own. 
Since then, Madison and Dane County have built out their plan further, drawing on Gov. Tony Evers' administration's previously published reopening criteria and adding new benchmarks to allow for gradually kick-starting businesses in the state's second largest county. 
The push varies across the state, with some communities rescinding orders days after implementing them; others with directives that are expiring in the coming days, if they haven't already; and more still going without an extension of the statewide plan, giving bars and restaurants and others the go-ahead to start serving customers immediately. 
League of Wisconsin Municipalities executive director Jerry Deschane said while it's "true that basically locals have had this sort of dumped in their lap," the approach varies from place to place. 
"Some communities depending on their level of concern, and perhaps the number of cases in their community, are simply taking it in stride and saying, 'OK we'll work with our local chamber, we've got this,'" he said. "Others are more concerned about the local health effects." 
Madison and Dane County have taken the latter path. While state officials have offered to help localities as they go it alone — even drafting a county-specific order template modeling the extended stay-at-home directive and the state's reopening framework, called Badger Bounce Back — leaders here say they've worked independently to put their latest plan in place. 
The template was referenced in a recent letter from the state Department of Health Services and Evers' office that offered to help local governments "in whatever way we can." It also noted that adopting the template would "maintain as much consistency as possible between the counties and consistency with the rules and guidelines that everyone has already come to know."
DHS spokeswoman Elizabeth Goodsitt didn't say how many counties have put in place the suggested language, which was referenced in a Monday DHS press briefing. Still, she stressed staff isn't reviewing local order text, only aiding "when it comes to best practices for health and safety." She couldn't say how many communities were assisted because "we communicate with local health departments on a regular basis." 
Dane County's orders didn't mirror the template. Rather, its directive last week Wednesday evening adopted three previously issued executive orders from Evers and DHS: the stay-at-home extension, with one tweak, and two measures loosening regulations on businesses. 
Meanwhile, Madison and Dane County officials said their new Forward Dane plan, unveiled Monday, was drafted "independently without state input/review," in the words of assistant city attorney Marci Paulsen. 
Both Paulsen and Dane County deputy corporation counsel Carlos Pabellón said they joined calls Friday with Attorney General Josh Kaul's office and other local officials. But Pabellón said he "did not ask the State for any guidance."
It's unclear how many localities did implement the state template.
The agency is also planning to continue updating the metrics and gating criteria on its website so communities that do implement elements of that plan have a basis for moving through different phases of their orders. 
"Those metrics are more important today than ever given the circumstances we're in," Evers told reporters Monday.  
In addition to DHS, both Kaul and the DOJ have also aimed to provide legal clarity to counties and municipalities. In addition to calls with leaders in communities, the agency is also able to provide guidance to district attorneys and county corporation counsel and has done so by request, a spokeswoman said. 
And Kaul offered an interim opinion Friday on localities' ability to issue local health orders.
That language, though, didn't address emergency authority that municipalities could rely on to implement their own orders without a public health department — an issue the League of Wisconsin Municipalities has sought to clarify for its members. The group found municipalities may impose restrictions on public gatherings and businesses but they "should be narrowly tailored to the particular circumstances of the local emergency." 
For the state's largest cities like Madison and Milwaukee with their own health departments and orders in place, Deschane said they've "always felt a large amount of responsibility" to addressing the coronavirus pandemic. 
"To a certain extent, if you're the mayor of Milwaukee, this is a change in responsibility legally but not morally," he said of the Supreme Court ruling and lack of statewide order. 
Abby Becker contributed to this report. 
Share your opinion on this topic by sending a letter to the editor to tctvoice@madison.com. Include your full name, hometown and phone number. Your name and town will be published. The phone number is for verification purposes only. Please keep your letter to 250 words or less.
Get Government & Politics updates in your inbox!
Stay up-to-date on the latest in local and national government and political topics with our newsletter.