As a Madison School Board committee studies the presence, role and effect of police officers in schools, a consultant's report on the Madison Police Department recommended several changes to the current program.
Educational resource officers are Madison police officers placed in one of Madison's four large high schools. Public debate surfaced over the 2016 contract renewal with opponents challenging the implications of police officers in a school setting, including "criminalizing" disruptive juvenile behavior.
The OIR Group, hired by the city to conduct a year long analysis of the MPD, published its 146 recommendations at the end of the year, including 10 specifically on EROs.
School Board member Dean Loumos, who also chairs a school board subcommittee studying EROs, said the OIR Group's recommendations provide some best practices should the program continue. However, he said "everything is on the table."
"Simply, should we have (EROs) or not?" Loumos said.
When a disproportionate amount of students of color in the Madison school district are struggling, Loumos said it is imperative to analyze practices through a racial equity lens.
"The report very clearly stated that for the last 20 years, the ERO program has been kind of a carryover," Loumos said. "Every three years, you kind of have the new contract and move on, and that's unacceptable."
Recommendations include the MPD moving to a "soft" uniform for school-based officers, improving communications between the MPD, schoool district and public; viewing ERO arrest and citation data, implementing specialized training for EROs and developing a field training program for newly assigned EROs.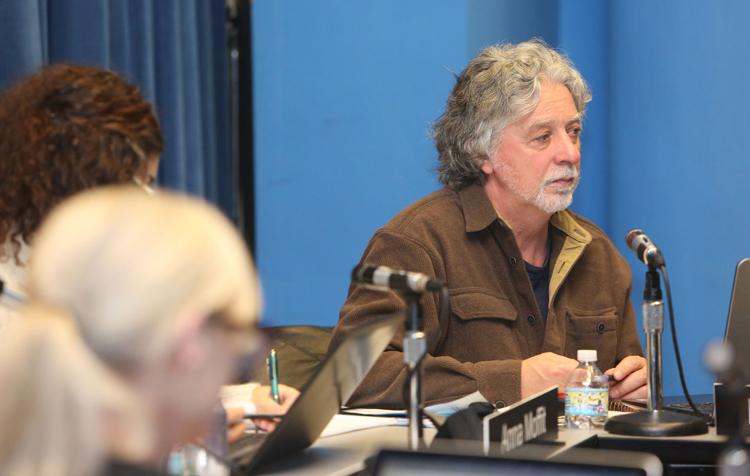 School board member Anna Moffit said she appreciates the recommendations on creating more accountability and collecting more information on EROs.
"I see it dovetailing really nicely with the work," Moffit, a member of the subcommittee, said.
However, school board and subcommittee member TJ Mertz said some recommendations "assume a clarity that doesn't exist."
For example, OIR recommends that the MPD should work with district administrators to ensure both are aligned on the "mission and responsibility" of EROs in a school setting. Another recommendation advises that the MPD regularly review ERO activity "to determine whether the appropriate balance between prevention, problem oriented policing and enforcement is being achieved."
Mertz said the committee is working toward gaining clarity on what officers do and are supposed to be doing in schools.
"The balance and the priorities among those are not clear to anyone," Mertz said.
Officers are selected by the police department through a competitive process, according to the OIR report. According to the report, EROs develop constructive relationships, identify potential issues, create informal restorative justice programs within a school environment and can be a resource to deter and prevent problems.
"They really feel, at its best, EROs are a component of the problem solving, community policing, positive approach that they think is beneficial," OIR principal Stephen Connolly said.  
Mertz said currently the school board is consulted on the selection of officers and can request removal of an officer.
"Things need to go deeper than that," Mertz said.
Other recommendations from the OIR Group include broadening its selection process to include faculty, juvenile justice partners and student leaders; seeking input from school and juvenile justice partners and amending contracts so that specialized officers who have established effective working relationships could remain in those positions beyond five years.
"The efficacy of the ERO depends entirely on who you select," OIR principal Michael Gennaco said.  
Madison Police Department Chief Mike Koval said the department will respond to the OIR report's recommendations by the end of January. Final recommendations on EROs are expected to go toward the full school board in May.