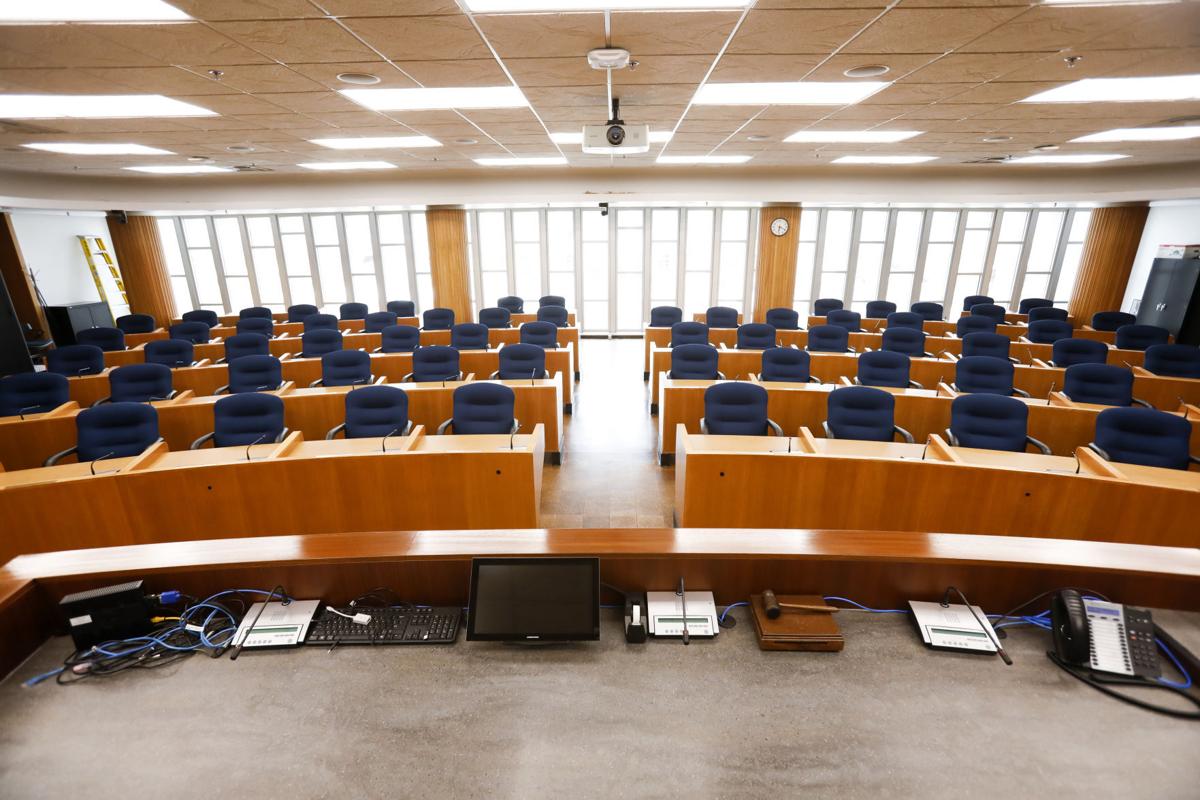 Over the summer as Larissa Joanna witnessed night after night of protesting in downtown Madison, she began sharing information about how to mobilize the voices on the street to change local government and politics. 
Joanna began connecting with people through a survey and then a meeting in November that launched the Reshaping Madison Together Coalition. 
"People showed up hungry for change, hungry for justice," Joanna said. 
RMT is a group of activists, organizations and volunteers who want to ensure "dignity and justice" for all Madison residents with the aim of raising the "quality of life for all residents, especially Black, Indigenous and People of Color," according to the group's mission statement.  
To do this, RMT wants to change local politics and center the voices of those who have historically been left out of decision-making spaces by electing candidates who share its mission to the City Council. 
Benji Ramirez Gomez, who is challenging Ald. Patrick Heck for the District 2 seat, said RMT's vision is to empower BIPOC to run for office and to radicalize Madison.
"Madison likes to pat itself on the back for its progressive nature, but we're still perpetuating systems of patriarchy and white supremacy here and that conversation isn't being had," Ramirez Gomez said. "To push radical BIPOC in the public eye into the city discourse, we're really hoping to actually bring the power to people." 
The coalition developed a mission statement and policy goals that broadly include raising the quality of life for all and investing in resources for vulnerable communities. Also, RMT pushes for accessible access to all local government meetings, affordable housing and eviction prevention, a ban on surveillance technology and free bus fare, among other goals.  
 "It is especially important that Gov. Evers choose someone of color so that the most vulnerable and mistreated can be better understood," Joanna said in a statement. "The vast majority of the jail is people of color, it's vital we get a sheriff who listens and understands them, and Mr. Batista has shown he does." 
Ramirez Gomez said RMT serves many purposes for its membership. The group aims to elect leaders to the City Council but also provides resources, like food and shelter, to those who need it and community organizing training. 
"What Reshaping Madison Together really serves to do is that it provides an onramp for anybody to start engaging with the work, anyone who has a desire to elevate the voice of your neighbors," Ramirez Gomez said. "It allows us to be stronger together, to build a concentrated effort to bring some of these rights that we believe every human should have." 
Ramirez Gomez said RMT is different from local political groups that support candidates in that the coalition puts policy goals front and center while also supporting local organizing efforts to "foment movement here in Madison." 
"I look at (RMT) as a central hub for people doing the work and for people to bring all of their perspectives in because the work isn't just electoral," Ramirez Gomez said. "If you are trying to fight for liberation from a purely electoral realm, you're not going to get very far. If you're looking at fighting for liberation simply out in the street, you're not going to get very far." 
Alec Esther, who manages RMT's social media, said membership is loose, and all are invited to join in the work. The coalition communicates through social media and an email list, distributing information about City Council meetings and opportunities to help community members. 
Esther highlighted how online spaces made necessary in the pandemic have "supercharged" the ability to disseminate information and legitimized social media activism.  
"Staying true to our mission that we're reshaping Madison together requires staying true to our neighbors, Esther said. "I hope that in two to three election cycles we haven't just gotten people elected, but we have facilitated or fulfilled some of our demands."
Share your opinion on this topic by sending a letter to the editor to tctvoice@madison.com. Include your full name, hometown and phone number. Your name and town will be published. The phone number is for verification purposes only. Please keep your letter to 250 words or less.