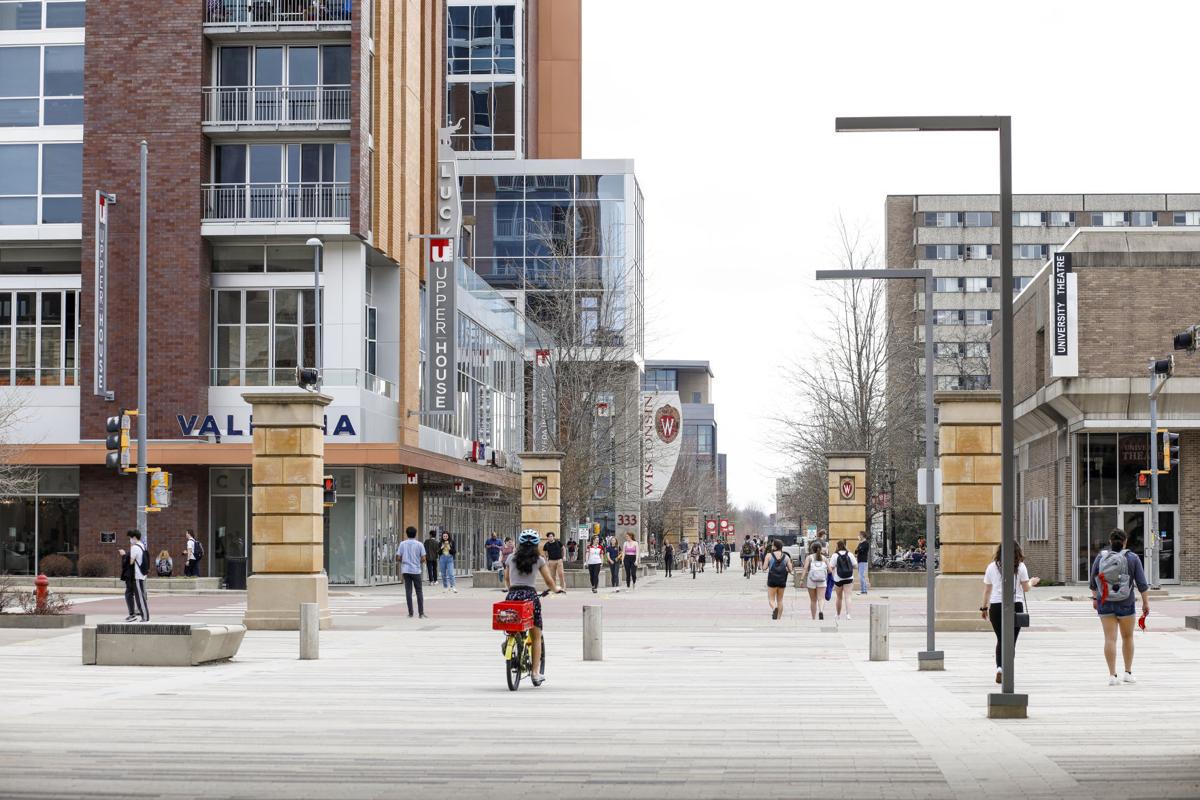 The Wisconsin Legislature's powerful budget committee declined to extend a tuition freeze for in-state undergraduate students, a move that would allow the University of Wisconsin System to raise the costs for attending its institutions for the first time in eight years.
The abrupt change in approach, which doesn't include any guardrails or caps on year-to-year tuition increases going forward, was paired with a minimal increase in spending for the UW System.
The Joint Finance Committee's votes on the UW System budget Thursday came after the panel approved a $128 million increase in the K-12 education budget, a subject usually reserved for later in the process of creating the state's biennial two-year spending plan.
With the action, the UW System's Board of Regents, now controlled by a majority of Democratic Gov. Tony Evers' appointees, would be able to raise tuition for resident undergraduates for the first time in nearly a decade beginning in the next academic year.
The 11-4 party-line vote came after lawmakers rejected a motion from Democratic members of the panel that would have, in part, continued the freeze for two more academic years and back-fill it with $50.4 million in general purpose revenue.
Rep. Evan Goyke, D-Milwaukee, expressed surprise at Republicans' decision to end the freeze as he called on lawmakers to continue prioritizing college affordability.
"We have the resources to do this, we can fund the freeze," he said. "You can keep tuition frozen for two years. It was proposed in the governor's budget; we have the resources to do it."
Sen. Dale Koyenga, R-Brookfield, cautioned UW System officials against taking the opportunity to "raise tuition to a level that raises a cost of education to a level that is not affordable for middle-class families."
"If UW decides to jack up tuition in a tone-deaf manner, this body will take action," he warned, adding that a standalone bill with guardrails on raising tuition could be coming. "I really think that on balance, we need to have a glide path off this tuition freeze. We can't have it in perpetuity."
In all, the Republican motion, approved on an 11-4 party-line vote, would direct just $8.25 million more in general purpose revenue over the next two years toward the UW System, 4% of the $190 million in new investments Evers proposed in his budget.
Neither Evers nor System leaders advocated lifting the tuition freeze this year, citing the COVID-19 pandemic's burden on students. Interim UW System President Tommy Thompson, a former Wisconsin governor, told reporters in January he wasn't planning to push for an end to the freeze in the upcoming budget because, he said, top Republican lawmakers told him it was a non-starter.
Thompson praised the vote in a statement, saying it "offers the UW System flexibility to develop talent, generate life-changing research and deliver the education students expect and families deserve."
Ending the freeze isn't popular among all Senate Republicans. Sen. Steve Nass, R-Whitewater, in an email to fellow GOP legislators this week, warned his colleagues against going forward with allowing tuition to be increased. Citing a series of articles about the UW System over the past year, he slammed what he sees as the system's "flawed bidding process," leaders' decision "to give former top-level administrators little-work golden parachutes," and faculty's "mission to silence conservative views on campus."
"The Republican legislative response is to potentially end the resident tuition freeze and to give the UW System more taxpayer dollars," he wrote in his final point. "This makes sense — we need to throw more funding into a system with so many liberals working on destroying the American Dream."
Among the new spending initiatives in the GOP plan approved Thursday:
• UW System: $5 million for the UW System's freshwater collaborative; $2 million for state agricultural specialists at UW-Extension; $750,000 for foster youth programs; $250,000 for a collaboration between the UW-Madison Nelson Institute for Environmental Studies and the federal Department of Defense relating to environment and natural resources; and $250,000 for collaborations with the DOD on water-related activities. All of that funding is going into the committee's supplemental appropriation, and UW System officials would need to request it in order for it to be released.
• Wisconsin Technical College System: $4.5 million more for state general aid for technical colleges; and $4.5 million more for grants to technical college district boards.
• Higher Education Aids Board: $5 million for the nurse educator program. That money is also being directed to the supplemental appropriation.
Kooyenga said most of the dollars are being directed toward the supplemental appropriation because while officials "like the direction" education officials are "going on a lot of those initiatives ... we also want to flush out more details and how we can take that to the next level."