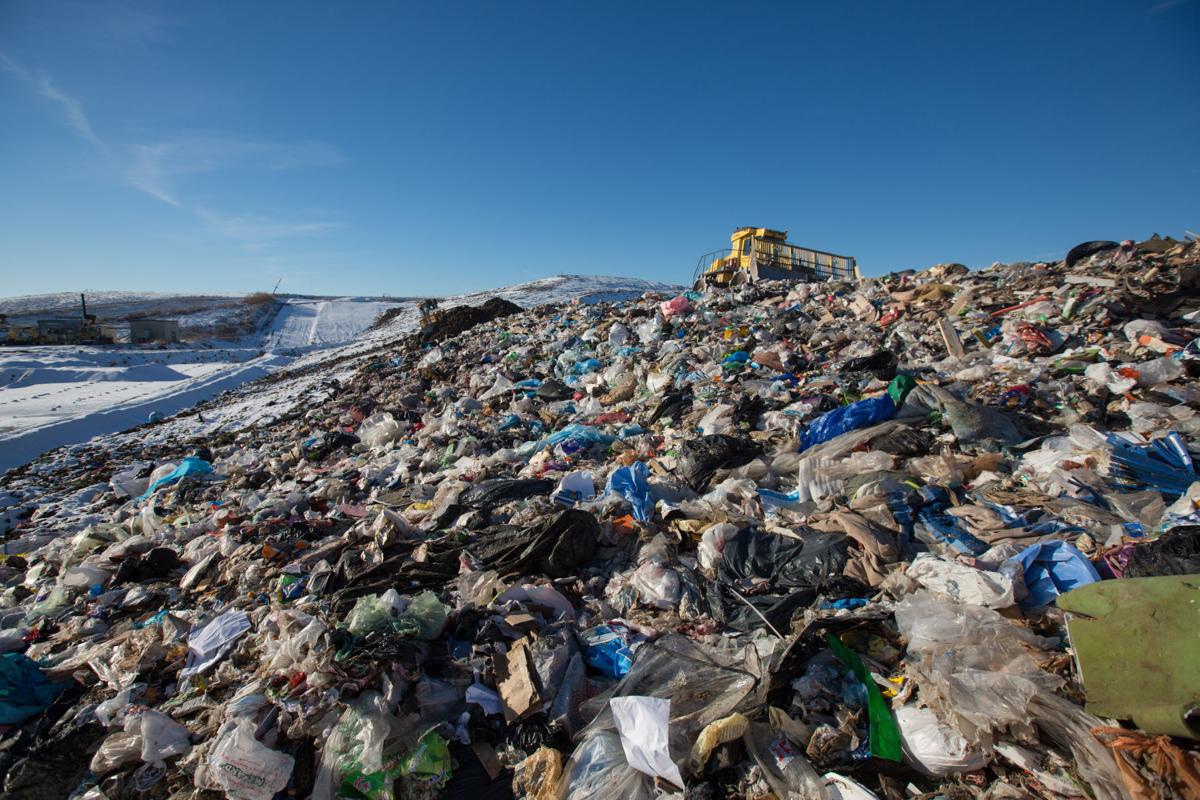 An anaerobic digester could help Madison divert food waste from landfills, reduce greenhouse gas emissions and create a new stream of revenue through the production of renewable natural gas, according to a consultant's report. 
The completed report, the result of a $39,000 EPA grant conducted by the Iowa-based firm EcoEngineers, reviewed the potential for the city to construct an anaerobic digester. These facilities process food waste to generate biogas, which could be transformed into renewable natural gas with its end use as fuel for transportation. 
"Overall, this project provides for an efficient and advantageous avenue to produce renewable energy in Wisconsin, while promoting a more sustainable way to mitigate waste in the state," the report states.
Stacie Reece said the report, which was presented to the Sustainable Madison Committee Monday, is "one part of the puzzle" that is determining how to be more sustainable, noting that 20% of what ends up in the landfill is material that could be processed into another use. 
"From a sustainability standpoint, we can't be putting 20% into a landfill with limited space," Reece said. 
At the meeting, city recycling coordinator Bryan Johnson said the city collects about 45,000 tons of garbage and about 10,000 tons of that are food scraps. That's 10,000 tons of food materials that "we could do something better with than just parking it at the landfill." 
A digester could also combat the linear economy mindset of buying, using and trashing. 
"It's got to be circular," Reece said. 
Committee members accepted the report with an additional recommendation that the city develop a detailed model to implement a digester for the greater Madison area by a specific to-be-determined date.
The consultants completed an analysis of the available feedstock, or raw material that could be processed in a digester, in Dane County from sources like waste haulers, food production facilities and grocers.
Among other tasks, the engineers provided a financial analysis of the project to determine its feasibility. To do that, they selected Yahara Hills Golf Course, which is located across from the Dane County Sanitary Landfill, as a potential location to build a digester facility.  
The facility would likely need about 20 acres of space. According to recommendations from a group studying the future of Madison's golf courses, the city could consider closing 18 of its 36 holes. 
Ultimately, the goal of the study is to provide information on how the city could move forward if policymakers determined it's a worthwhile project.
"We're trying to put the puzzle pieces together, so we can at least lay out in front of decision makers what the numbers are," Reece said. "We're not planting a flag over at Yahara that says, 'Digester tomorrow.'"  
Choosing the golf course as a potential site was a way to better understand the financial projections. However, proximity to the landfill and Dane County's existing renewable natural gas offloading station — the first of its kind in the nation, according to the county — could reduce potential capital costs.
"Depending on the location of the injection point within the Yahara Hills Golf Course, running a pipeline from the golf course straight to the interconnection point at the landfill is not expected to be more than one mile long," the report states.
Biogas that is brought to the station could be injected into the interstate transmission pipeline to be used as renewable fuel. 
Based on four scenarios that included low, probable, moderate and high amounts of feedstock, capital costs to build a digester could range between $13 million and $30 million with operating costs landing between $850,000 and $2.8 million.  
The city's trash and recycling pick up does not serve every home or restaurant in Madison. A digester with 40,000 ton-per-year capacity could pick up from food retail operations, campus institutions and smaller communities around Madison. 
"We would be thinking of this as a regional opportunity," Reece said. 
If the city chose to proceed immediately, the consultants said the project could be operational in fall 2023 and produce revenue in early 2024 with "an aggressive project schedule."   
Ald. Syed Abbas, who represents District 12 and is a member of the Sustainable Madison Committee, said the report pushes the city in the right direction and could be an opportunity to work across the county.
"It's not only the city of Madison," Abbas said. "We need broader collaboration."  
Share your opinion on this topic by sending a letter to the editor to tctvoice@madison.com. Include your full name, hometown and phone number. Your name and town will be published. The phone number is for verification purposes only. Please keep your letter to 250 words or less.