A regional transportation planning board signed off Wednesday on a plan to use the interior shoulder lanes of the Beltline for travel during morning and afternoon traffic peaks. 
As a part of the Beltline resurfacing project, the Wisconsin Department of Transportation proposed upgrading the interior shoulders of the Beltline between Whitney Way and Interstate 39-90 to use them as additional lanes in an effort to reduce congestion.
"We need a multi-modal approach, but cars are a big part of that," Madison Area Transportation Planning Board member Doug Wood said. "There's going to be more demands on the transportation system. This is clearly a short-term solution."
Board member Grant Foster, who represents District 15 on Madison's City Council, pushed back against accommodating a short-term view. Without a long-term plan for the Beltline, Foster said he could not be convinced to support converting the shoulders into travel lanes.
"There is no question that we cannot continue to rely on single occupancy vehicle car use for our transportation system," Foster said. "The idea that we're going to double down on the same thing over and over again is 100% unsustainable."
A comprehensive study of the Beltline stalled in 2015, although project supervisor Brandon Lamers said it is a goal of Gov. Tony Evers' administration to resume that work.
The board voted 10-3 in favor of the approximately $15 million proposal to implement dynamic part-time shoulder use, also called hard shoulder running. The dynamic part of the proposal comes from the use of traffic signs that would alert drivers when the shoulder is open for vehicle travel.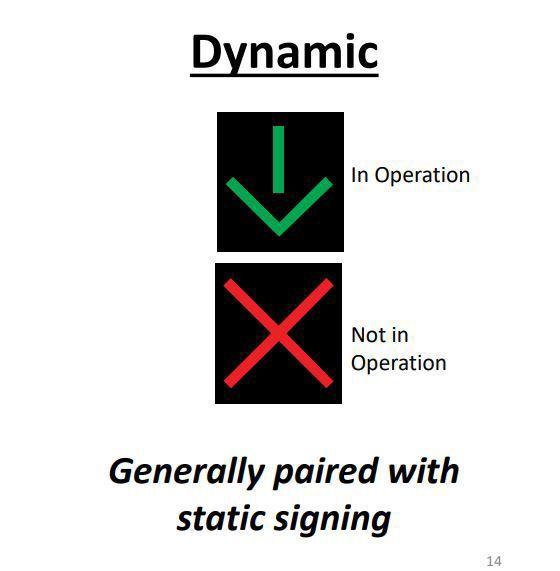 With the board's approval, the DOT will move forward with an environmental study that is expected to be completed in early 2020, Lamers said.
The DOT bills the system, which is used in 17 states, as a "cost-effective interim solution to address recurring congestion."
The expectation of expanding the Beltline is to alleviate traffic congestion over the next 10 to 15 years until regional growth increases traffic. The Beltline carries 130,000 vehicles per day of east-west traffic, which is more than East Washington Avenue and Johnson and Gorham streets combined, according to the city's Department of Transportation.
Without using the shoulders on the Beltline, the city expects East and West Washington Avenue, University Avenue, Johnson and Gorham streets and Speedway Road would see 5% to 12% more traffic by 2050.
Transportation Planning Manager Bill Schaefer said the dynamic part-time shoulder use project would reduce traffic volume on main arterial streets through the isthmus and allow commuters to travel more reliably on the Beltline. While traffic could increase in interchange areas and roads connecting to the Beltline, Schaefer said traffic will be dispersed through the corridor.
Ald. Mike Tierney, District 16, said decreasing traffic and making travel on the Beltline more reliable is important for residents, especially families with childcare responsibilities, who do not have flexible jobs.
"If we can do something to get the traffic to flow for them at those times of day, it's worth it," Tierney said.
Those who spoke out at the meeting against the proposal were not convinced the project would be beneficial, sharing concerns for the environment and safety.
"We all know that continuing to encourage driving and only accommodating driving is not a sustainable way to deal with our transportation," Robbie Webber, a senior associate with the State Smart Transportation Initiative, said.