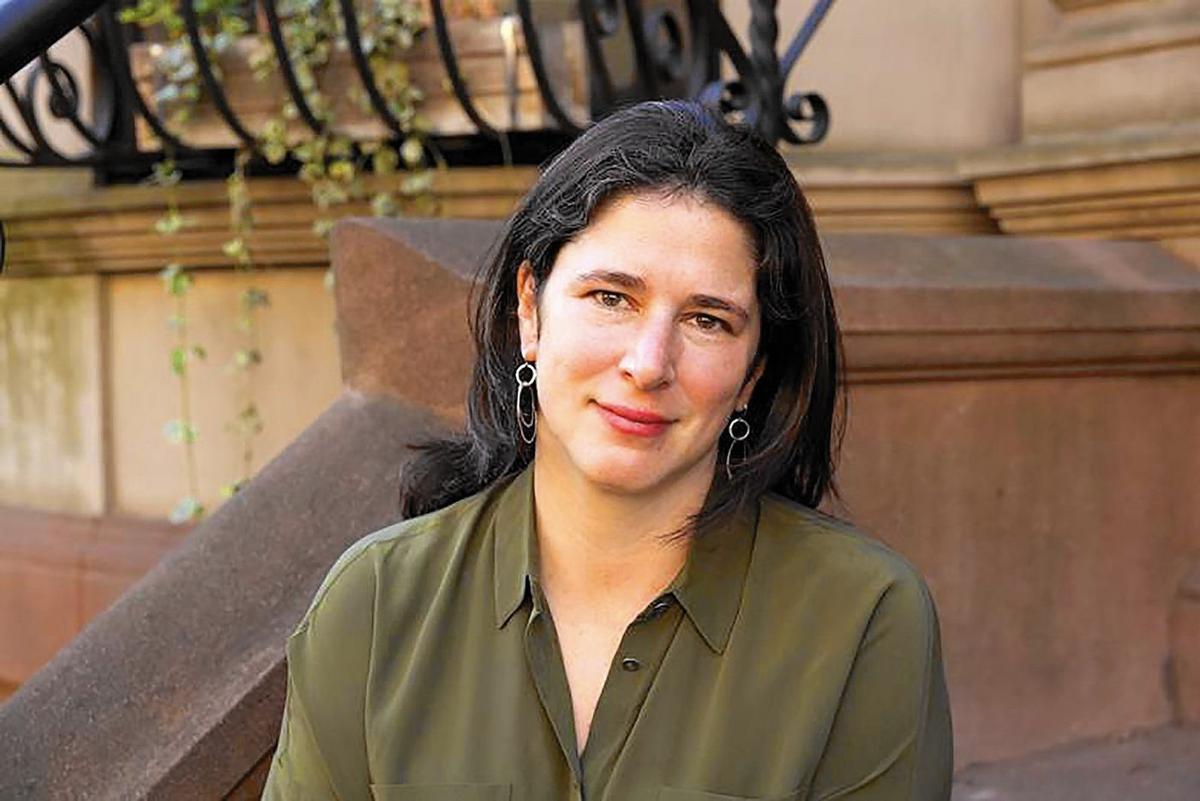 Rebecca Traister is illuminating the power of female anger. 
The feminist author comes to the Wisconsin Book Festival in Madison Saturday to discuss her new book on women's anger — its efficacy and evolution in the country's past and present politics. She'll speak at 6 p.m. Saturday in Room 301 of the Madison Central Library, 201 W. Mifflin St.
Her book, "Good and Mad: The Revolutionary Power of Women's Anger," traces the history of female anger as political fuel—from suffragettes chaining themselves to the White House to office workers vacating their buildings after Clarence Thomas was confirmed to the U.S. Supreme Court. She also deconstructs the term and explains how the emotion has been framed and understood. 
Traister is writer at large for New York magazine and a contributing editor at Elle. She spoke to The Cap Times ahead of her talk. 
Why include Wisconsin on your book tour?
I didn't just want to do east and west coast cities. I wanted to go to other parts of the country. I wish I were going to more places, but I am going to a lot of parts in the Midwest and a lot of states that Trump won by surprise and that's to some degree on purpose because I think too often books about politics end up getting heavily promoted on the east coast and in Los Angeles and San Francisco and I wanted to be sure I wasn't just going to coasts.
How have you seen political anger manifest itself in the Midwest specifically?
One of the elements of what happens since the election is so many women have been energized … they're active and often angry because they're in communities that are conservative and red and purple. And it's been a long time that I've thought there's a lot of blue state political commentary that glosses over the fact that liberal activism in red states is a lot harder and a lot more intense than the work done by left activists in traditionally blue states.
Q. What was your takeaway in the context of your book from everything we saw come out of the Justice Brett Kavanaugh and Dr. Christine Blasey Ford hearings?
There have been so many iterations of women's anger. You had women protesters disrupting the first part of his hearings even before questions of assault came into play. With (Dr. Ford) there is no way she could have expressed herself in the angry tones Brett Kavanaugh was able to express himself in. He could use his anger as a way to bolster his claims and his position.
We also saw the anger and the women yelling at Jeff Flake in an elevator...that was an incredibly powerful communicative moment that meant a lot for women to hear. I think it will be a point of reference...I think it's very hard to see clearly the ways that movements unfold but I can certainly see the Kavanaugh and Ford hearings ….I can see that being an example of anger that winds up being communicatively catalytic...that we look back on as a breakthrough moment.
Can anger at some point become ineffective as a political tool? 
Yes. This is not a raw celebration of anger. Anger can hurt people, but I think we're all familiar with that view of anger. It's pretty well cemented in our head. Part of what the book is arguing is that it can be politically consequential in ways that can have long-lasting effects. They can become audible.
It's less about trying to celebrate all forms of anger but more about trying to look at ways in which anger can be a good and positive force in political and social movements.