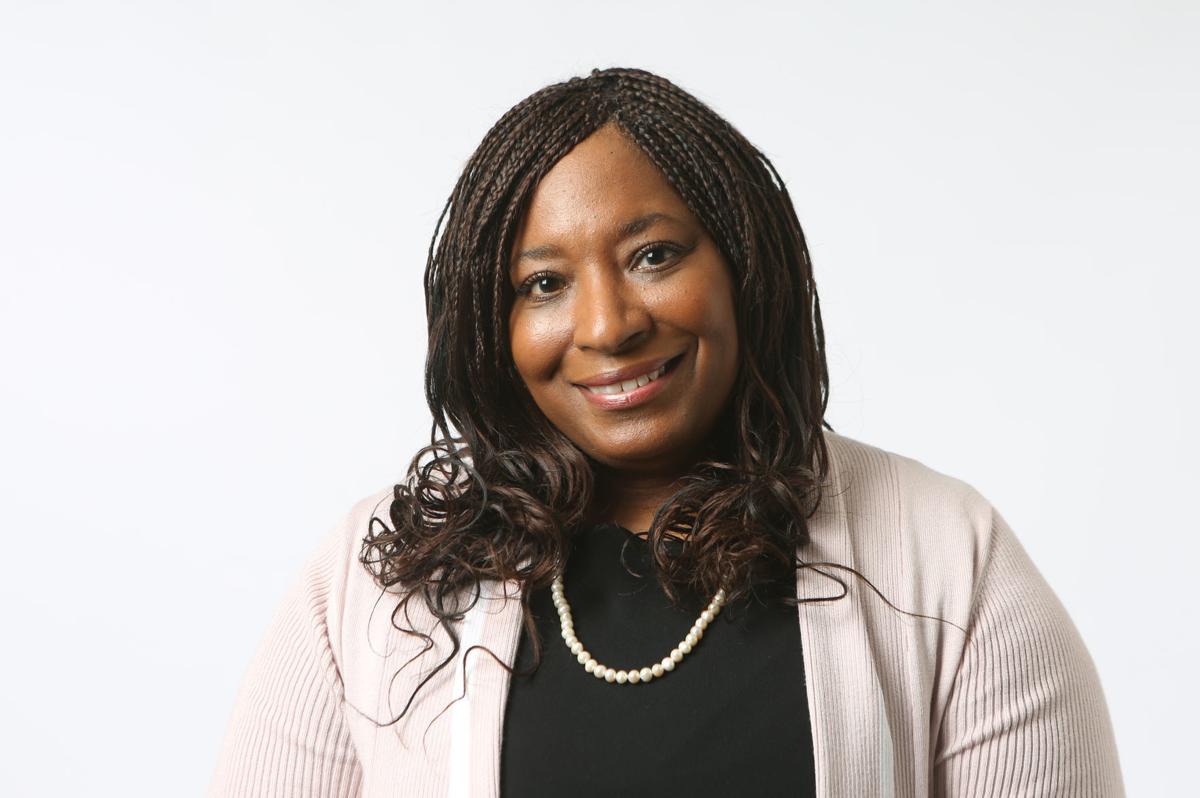 Newspapers were always part of Yvette Craig's life.
Craig, the new publisher and editor of UMOJA Magazine, said her mother first introduced her to the newspaper through the comics section. Growing up in Milwaukee, Craig would bike to the lakefront to write poems and draw her own comic strips.
Later on, she covered sports and student issues, like interracial dating, for her high school newspaper. Craig then studied journalism at Marquette University, spending time at the student newspaper.
She went on to work for several newspapers, including a stint at The Fort-Worth Star Telegram and The Tennessean, and experienced several rounds of layoffs. But after periods of not working in journalism, Craig felt the pull toward another newsroom.
"You get that ache in your veins," Craig said.
Craig officially began her new role at UMOJA, the oldest African-American owned magazine in Wisconsin, on Jan. 7, and is currently working on the June issue of the publication. The magazine prioritizes positive stories about the black community and traditionally features artwork on the cover from a black artist.
What prompted you to pursue a job at UMOJA?
What excited me about the possibility of doing this job was the fact that it was a publication dedicated to positive news about the black community. Over the years, I basically worked homicides, gang violence and homelessness and that has been replaced with social justice, and pioneering and trailblazers and empowerment and black love.
This is like a dream come true. I get to write, but I get to write about positive things. When I learned about it, I went after it hard. When it finally happened, I couldn't believe it. I slid in with both feet. I had a lot of people in the community there willing to catch me if I fall. The networking here and the love that people show for UMOJA magazine is like no other. It is truly the local treasure that the community — black or white, young, old — they want to see it thrive.
Do you think Madison media are inclusive?
I don't think I've been here long enough to answer that yet. I'm amazed by the number of publications that are dedicated to people of color ... Madison is doing a great job in that. I can turn on the computer and find stories about all those same things that I'm covering ... I think Madison is doing a good job. I'm sure there's a lot of work that can be done but from what I see so far they're doing an excellent job. 
What was your reaction to seeing your first issue on stands?
When it came out, I couldn't believe it. I did grow up with a newspaper background, so I remember the days of waiting for the newspaper to hit the stands, as they would say back in the day, and opening up my articles and seeing it in print. There's nothing like it.
There's a difference with a newspaper and magazine. People are more apt to toss a newspaper, and magazines feel more permanent. I was pulling my hair out to get the first one out. I wanted it to be perfect. I had a legacy to look up to with Ms. Milele.
You are taking over after Milele Chikasa Anana, civil rights activist and longtime publisher of UMOJA. How do you feel stepping into her shoes?
I didn't feel worthy, but I was ready and and willing to take that torch and carry it forward. I'm not very good at boasting on myself, but I did feel like I am the right person for my job because of my passion for journalism, my love for people. I just wanted to do it justice and do it right. I'm not perfect yet. I'm getting there. I was nervous, but I always felt that I'm the right person for this. I'm hoping that somehow or another Ms. Milele is channeling some of her spirit through me.
What do you hope readers and reporters take away from UMOJA?
I really want UMOJA to be recognized as the go-to magazine of diversity for Dane County and Wisconsin, and I am going to try to take it national at some point. People need to know that people of color aren't criminals, they're not thugs and they are smart. We know these things.
Our hope is that means more people of color will be hired in key roles. That there's this trust that is gained so there is more diversity and inclusion in companies, in classrooms, on police forces. That's really the whole idea behind wanting a publication that is positive and is done on purpose.
What is your vision for UMOJA?
I'm still sort of molding that. At the moment, I want to carry on Ms. Milele's legacy and make sure I'm maintaining what people for 28 years have come to love about UMOJA. I definitely want to grow the readership, and I think can do that by tipping a little bit outside of Madison.
I want to bring articles that are outside of Madison but are still pertinent to Madison readers. We definitely want to get UMOJA up online, to be more interactive. We want to be able to have people who, for whatever reason, prefer to have it electronically.
We changed our slogan to "Our story. Our voice. Our legacy." It made me think of certain movies where you have white directors who try to tell the story of a black visionary or a black leader. They don't often get it right. I think that's why I changed the slogan just slightly. I want the readers to know it's our story and its coming from our voices and we want to maintain that legacy.
Share your opinion on this topic by sending a letter to the editor to tctvoice@madison.com. Include your full name, hometown and phone number. Your name and town will be published. The phone number is for verification purposes only. Please keep your letter to 250 words or less.