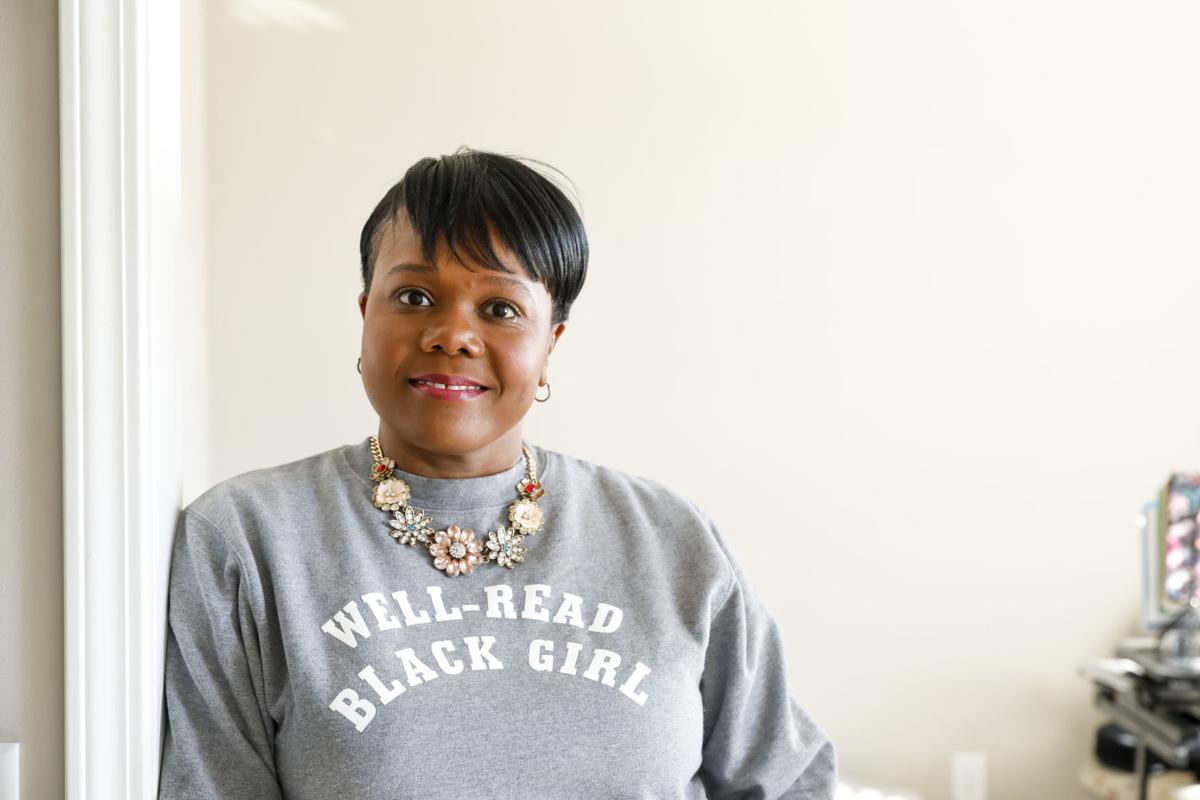 With years of experience working with the community in a variety of roles, Keetra Burnette is now serving as chair of the city's new Police Civilian Oversight Board.
Creating the foundation for new police accountability measures in Madison is not an easy feat, especially when it's Burnette's first time serving on a municipal board.
There's a learning curve with local government rules, and Burnette said it's more bureaucratic than the nonprofit world she comes from. Burnette said that means things move slowly but also with purpose.
"It does allow and create intentional opportunities for you to pause and reflect on what voices and perspectives might not be considered," Burnette said.
Burnette, 48, currently works for the United Way of Dane County. She previously worked for the Urban League of Greater Madison and was the president of the Madison Network of Black Professionals. She also founded Madison Black Women ROCK! — an annual celebration that recognizes the contributions Black women make to the greater Madison community.
She's lived in Madison for about two decades, moving to the city from Chicago after high school with her boyfriend, now husband, Troy. They have two children and two grandchildren.
How does your United Way job help you in your role as chair of the Civilian Oversight Board?
A couple of the stakeholder groups that I work with — one of them is our law enforcement and leaders of color collaboration — is a collaboration that's led by the United Way of Dane County and the Dane County NAACP. In that space, we invite leaders of color and leaders in law enforcement to the table to build trust among those two groups.
We started meeting in 2014 after the fatal shooting of Michael Brown in Ferguson. And Sue Riseling, the chief of the UW-Madison Police at the time, came to the United Way and asked if something like the Mike Brown shooting were to happen in Madison, if we had the relationships and lines of communication between law enforcement and communities of color to prevent the community uproar and the protesting that happened there. The answer to the question was no.
From that point onward, we have created a table where we have … conversations and build relationships between those different leaders.
How did you feel after accepting the chair position and how has the work been going so far?
Initially, when I got the request to apply, I was somewhat skeptical just because I knew that something like an inaugural civilian oversight board would be very political. There's a lot of foundational work that has to take place to really launch it. I'm honored but at the same time not sure if I should be overly excited or nervous.
I'm the type of person who needs to feel and see action and to obtain results and guide groups and people to achieving those results, which was one of the things I was recognized for with my leadership of the Madison Network of Black Professionals. I saw a real need for someone to really step in and develop a strategy and a work plan to make a solid foundation for the Civilian Oversight Board.
It's a lot more than I thought it was going to be just because it is such a new concept in our community. We want to make sure that we're doing everything correctly. At the same time, we want to produce results so we can, in a year from now, talk about the things that we've accomplished without being sidetracked by all of the other happenings that are also in alignment with police and community challenges. 
For those who may be unfamiliar, how would you describe the role and purpose of the Civilian Oversight Board?
The independent monitor is basically a role in our community that will create the space for members of our community who have negative experiences or concerns about interactions with police — space where they can go and be heard and be supported in their pursuit of justice versus the Madison Police Department.
That's my number one priority: To move as quickly as we can and as inclusively as we can by engaging our community to review the position description (for the independent monitor) and post the job, make sure it's an equitable process and also that we have the right person selected for that position and oriented to their role. Our goal is to do that as soon as possible but hopefully before any other negative interactions between police and people of color happen in our community.
How do you hope this board might change Madison?
My number one hope is that we're able to develop a foundation for the Civilian Oversight Board that really engages and respects and reflects the voice of the community. I hope that when and if we are positioned to make decisions that may or may not be favorable to some people in the community, that they can have an understanding of why that decision was made and respect that decision. Most importantly, I want to make sure that we fill the void that we have in our community where people don't feel like they have a platform that they can communicate with or challenge our police department.
The problem that I would want to solve in all of that would be exactly the same thing: making sure that the community feels heard and removing some of the tension in the relationship between law enforcement and BIPOC communities.
What are the next steps the board is taking that members of the public can watch out for or be aware of?
The next thing that we're going to be doing is embarking on the training offered by (the National Association for Civilian Oversight of Law Enforcement) and that's going to be over the next three months. (The training) will also be delivered in an open meeting, so our community can watch that training as well and learn with us about what civilian oversight is and some different models of ways to implement it.
It would be great if the community came with us on this journey so we can at least be operating from a common platform with the same information, because a lot of times when you're in the heat of the moment, people choose what they want to believe and what's real. It will be great if the members of our community who are more active in this lane could be as informed, if not more, as we are as a board. We definitely want to find a way to ensure that that community voice remains constant and that it is a diverse perspective as well.
Share your opinion on this topic by sending a letter to the editor to tctvoice@madison.com. Include your full name, hometown and phone number. Your name and town will be published. The phone number is for verification purposes only. Please keep your letter to 250 words or less.