Three political newcomers are campaigning to replace Ald. Amanda Hall's seat on the City Council representing District 3 on Madison's east side. 
Hall was elected in 2015 and resigned, effective Feb. 6, after she and her husband decided to move outside of the district.
---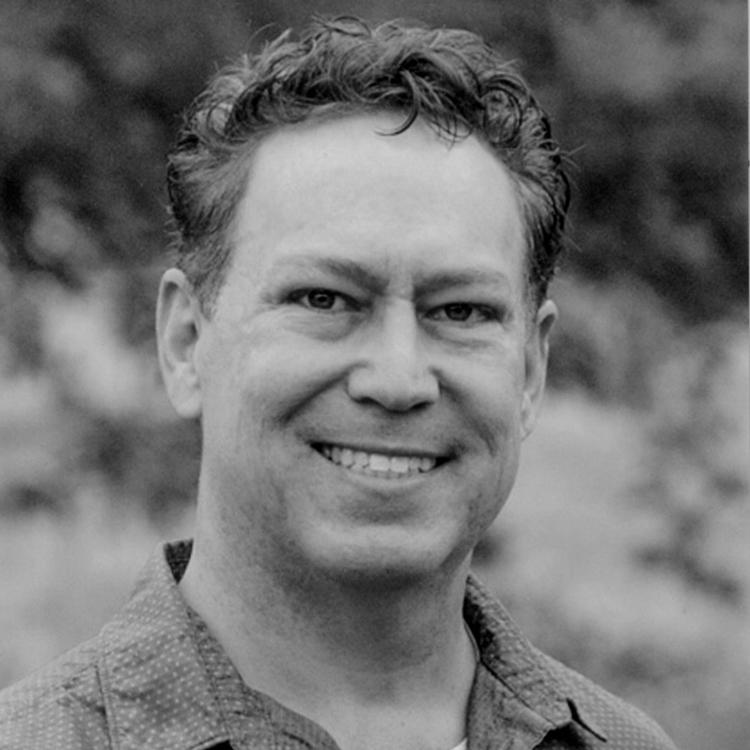 Mike Cerro
Profession: Mechanical and project engineer, telecom consultant
Education: Graduated from UW-Madison in 1997 with degree in mechanical engineering
Political experience: No elected political experience, all volunteer public service 
Other public service: Volunteer for a youth hockey association, Covered Bridge subdivision and McClellan Park / North Star Park Neighborhood Association, and current volunteer with Adopt Ice Partnership Volunteers
What brought you to Madison? How long have you lived in the city and in your district?  
I'm a Madison native, attended Madison public schools and graduated from the UW-Madison in mechanical engineering. Go Badgers! I have three children, and next year I'll have one child in each of the same schools I attended some forty years ago. I've lived in several of District 3 subdivisions for 40 years: Covered Bridge, Sprecher East and Rolling Meadows.  
Why are you running for City Council?  
I'm running for alder as I'm committed to ensuring that citizens feel like this is their government, and they deserve to be involved in the decisions that are made in the district; I represent a clear alternative to my opponents.  
What sets you apart from your opponents?
As a 40-year resident of District 3, I have a great deal of experience working with many of our residents on relevant district issues. I have experienced Madison's rapid growth over the years, and I have a stake in its success. I believe that Dane County communities outside of Madison must do their part and do more to support the needs of the county. The Madison property tax payer shoulders an unbalanced burden of the costs for the county. 
What is the greatest challenge facing a) Madison and b) your district and how do you plan to fix it?
Madison has both a very high population growth rate and high commuter challenges. The narrow corridors leading to the isthmus of Madison are burdened with ever growing traffic concerns and daily commuter needs. Madison provides the majority of the services for the entire county even though it has less than half the population. The property taxpayer is unfairly hit with ever increasing high property taxes to pay for shared countywide services. These services should be more equitably provided by, and costs shared more by, the county and outlying communities.
District 3 has several key issues. First is the lack of an ambulance at the new fire station #13. Madison Medics respond to over 70 percent of all the emergency calls in the city. As alder, I'll work toward getting a new ambulance at station #13. Second, our district needs increased staffing for our East District Neighborhood officers who become familiar with the neighborhoods and residents in each district. Overall, Madison has insufficient Community Police staffing levels. All emergency departments need to have the adequate staffing to reflect that Madison has well over 60,000 daily commuters coming into Madison. I'll work with city leaders to have emergency departments at levels that better reflect the true aggregate population of Madison.
What do you love most about your district?
My district has an abundance of very involved and caring people as residents. They actively participate in volunteering and provide their time on committees and voicing their concerns. We have many people that are truly committed to the continued success of Madison and the improvement of our community. Their energy and enthusiasm for making positive change in the district is contagious and encourages others to get involved as well. 
---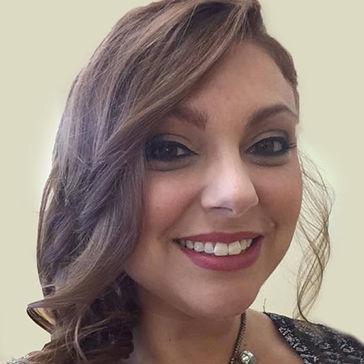 Lindsay Lemmer
Profession: Communications strategist
Education: Master's degree in business administration from Edgewood College in 2010, bachelor of arts degree in psychology and communication arts from UW-Madison in 2005
Political experience: None; political campaign volunteer experience for Ed Garvey for Governor, Tammy Baldwin for Congress and Russ Feingold for US Senate
Other public service: President of the Wisconsin and Madison chapter of the National Organization for Women (NOW); former NOW communications director, communications chair for Dane County Voter ID Coalition and marketing director for Heartland Farm Sanctuary 
What brought you to Madison? How long have you lived in the city and in your district?
I am a native Madisonian, and have lived in my district for the past two years with my partner who has been here for nearly his entire life.
Why are you running for City Council?
Madison is growing, yet we're failing to address some serious ongoing disparities. The great opportunities Madison has to offer are only available to some of us.
I think we have a unique opportunity to make a positive impact. We need a diverse set of voices at the table. I've worked hard to make positive change happen through my advocacy work and have the background and skills to be impactful on the Common Council.
What sets you apart from your opponents?
My background, education and experience. I have an MBA, which will help me be a good steward of our public tax dollars, and make sure they are being used as effectively as possible. Madison is facing difficult financial choices and tough decisions will have to be made.
My experience in advocacy at the local and state levels has given me powerful expertise and valuable connections to help me be an effective and influential voice. I've been endorsed by our State Representative Melissa Sargent, District 3's current alder and our previous alder Lauren Cnare, as well as many other others.
I'm the only candidate who works in communications and outreach professionally. I intend to use that expertise to not just be exceptionally responsive, but to also continuously engage my district on issues of interest to them.
What is the greatest challenge facing a) Madison and b) your district and how do you plan to fix it?
Our greatest challenge is managing the city's continued growth in a way that supports a strong economy, a growing middle class and ensures all Madisonians have good opportunities to succeed. Madison is becoming more diverse yet experiences persistent systemic inequities. We need to do more to address these while preparing the city for continuous growth.
The greatest challenges facing my district are the uneven consequences of Madison's population growth. Not everyone has the same opportunities to succeed, and public safety is also a concern.
The Acewood Boulevard and Cottage Grove Road area has suffered from a declining market and customer base. I would work with property owners, neighbors, developers and city planners on more modern and competitive options for this location.
The police would be the first to say they can't keep us safe on their own, we need preventative measures too. We can work together and make our neighborhoods strong. I would support measures that increase communication and interaction among neighbors.
We also need to prioritize options that help all of our community to do well, such as after school programming, strong community centers such as MSCR, and professional training opportunities for youth.
What do you love most about your district?
To me, the east side of Madison has always been made of honest, hard working and fair neighbors. We are always quick to help each other out and are dedicated to creating a welcoming and warm community.
---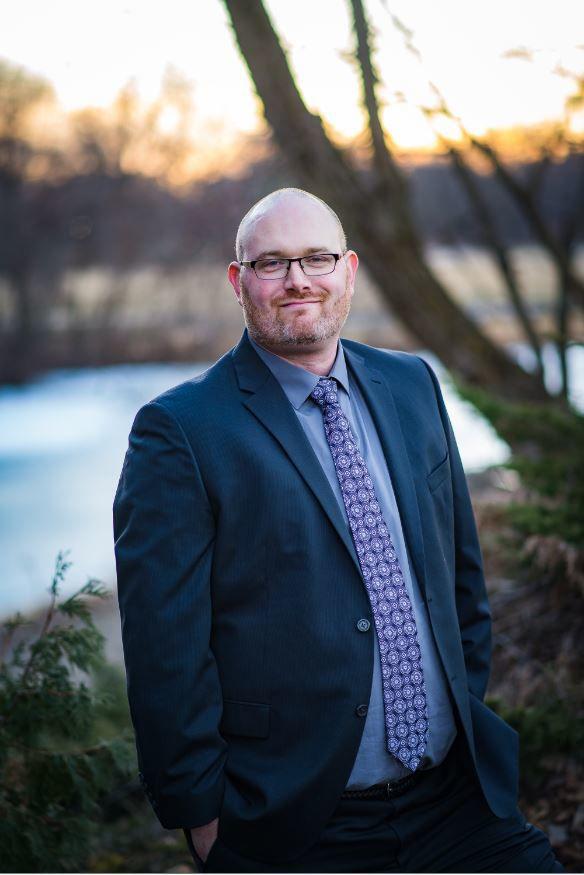 Jared Schumacker
Profession: Relief route sales and delivery driver for Alpha Baking, a Chicago-based bakery with a Madison depot
Education: Associate of art degrees in political science and behavioral studies from Grossmont College in San Diego in 2015; bachelor of arts degree in political science with a minor in international relations from UW-Whitewater in 2018
Political experience: None; volunteer for Bernie Sanders for President 2016 Campaign in San Diego and Madison, worked at Democratic Party state conventions in California and Wisconsin.
What brought you to Madison? How long have you lived in the city and in your district?
I initially moved to Madison in 2000, and for several years, I lived and worked on both sides of Madison. I moved away for a while, but, in 2015 I moved back to Madison's east side, and I have lived in the district for about a year in total.
Why are you running for City Council?
What most Americans don't realize is that most of the laws that impact their lives are written at the local level. There are also people who are engaged in city politics but feel that their voice are not always heard. They reach out to their representatives but can't always count on timely or meaningful responses. I am committed to keeping in contact with residents to address their concerns. I will be the representative for the people on the council.
What sets you apart from your opponents?
I love sitting down with people and discussing politics, having good discussions about our city. I will hold monthly roundtable meetings with local residents and attend every Northstar Farmers Market to speak with residents about the most pressing issues in our district and city. I believe that my sales background is unique in that I can analyze a situation and work towards an equitable solution for all parties involved. I will be an advocate for District 3 but also for all Madison residents because striking a balance should be a goal for the entire council.  
What is the greatest challenge facing a) Madison and b) your district and how do you plan to fix it?
The greatest challenge facing Madison today is economic. Here in Madison, the cost of living has been rising for a long time. When housing costs account for nearly half of a family's income, you see other aspects of their lives suffer. When parents need to work a second job to afford to pay rent, their children begin to suffer as the parents are no longer able to be involved as much as they would like to be. Tax incentives and grants have not solved the problem of affordable housing to the level needed in Madison. As alder, I would work with developers to find solutions that would encourage them to build housing that is equitable for everyone. If the need arises, I will look to outside developers.
The city-wide challenges are certainly relevant, but development within the district will be one of my highest priorities. Commercial opportunities and, more specifically, hospitality and retail establishments, can currently be found only in small pockets of the district. Part of my development strategy involves solving the issue of the abandoned Sentry building. This has been a blight on the community for far too long. Crime in the area is also a major concern, and an abandoned building on a main thoroughfare breeds criminality. 
What do you love most about your district?
My district feels like home to me. It has that small town feel inside Wisconsin's second largest city, and the people that live here are involved in their community. I like being able to drive through neighborhoods and to see people walking their dogs or playing ultimate frisbee at Northstar park in the summer. Going to the farmers market by Metro Market during the summer and seeing parents playing with their children reminds me how much I love the district.