Two UW-Madison students, Matthew Mitnick and Avra Reddy, are running to represent the District 8 seat on Madison's City Council. The district is currently represented by Zach Wood, who is not running for re-election. The election is April 2.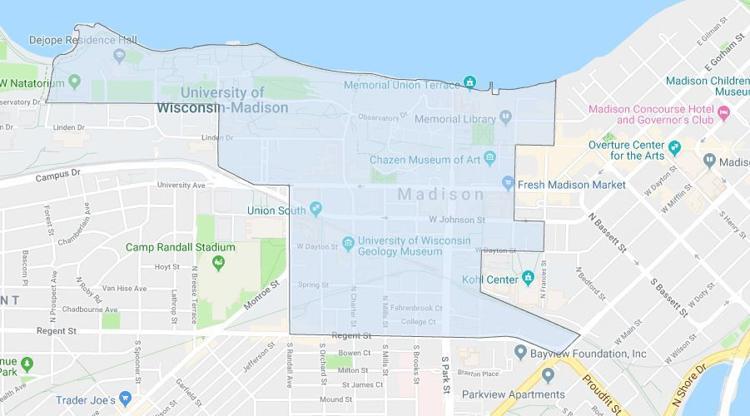 ---
Matthew Mitnick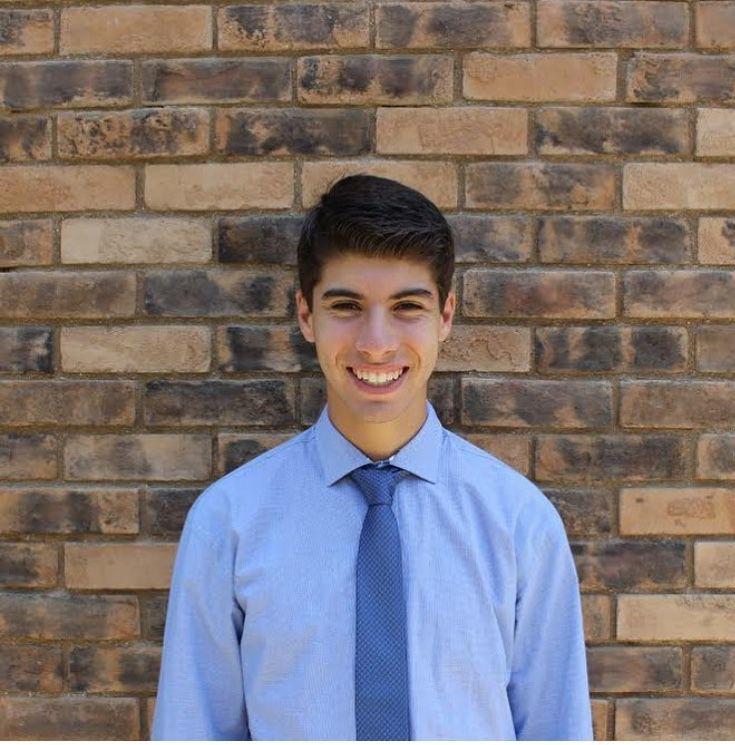 Education: UW-Madison freshman pursuing a degree in political science
Political experience: President and founder of the International City/County Management Association student chapter at UW-Madison, interning for Wisconsin League of Conservation Voters, previous intern for the Associated Students of Madison, collaborated with Ald. Zach Wood to revitalize Neighborhood Associations in District 8, ASM Legislative Affairs Committee member. Recent appointee to the Center for Undergraduate Recruitment, Admissions, & Financial Aid, Joint Campus Area, and Landlord and Tenant Issues shared governance committee. Previously interned for Assembly member Jacqui Irwin in the California State Assembly prior to coming to Madison.
Other public service: Formed a chapter of Action Team, a nonprofit organization affiliated with the Major League Baseball Players Trust and Volunteers of America
What brought you to Madison? How long have you lived in the city and in your district?
I was drawn to Madison to attend the fantastic UW-Madison. I chose this school because of its prestigious political science department and proximity to effective local government. I will utilize what I learn in the classroom directly to the benefit of local government.
Upon my arrival, I was immediately struck by how engaged the constituents and leaders of this community were. It was quite welcoming, motivating me to pursue my quest for public service and just representation of all. I feel that being an engaged and informed citizen is integral to democracy. As a freshman, I have lived in the city and district since the start of this school year.
Why are you running for City Council?
I am running for city council because I believe that students on this campus should be represented by a peer in local government that will advocate on their behalf. Students do not have a large enough voice in government, and that should be changed. I will work tirelessly to put the needs of the district above my own. I promise that I will listen to every voice.
What sets you apart from your opponent?
My drive, professionalism, transparency and experience with local government are characteristics that set me apart. My drive has already had me working to improve the district months before I announced my candidacy. I frequently attend Council meetings, meet with local leaders and work for answers to issues that matter to students. I meet on a daily basis with local elected officials and community members in order to strengthen constituent communication within local government and garner the information necessary to connect students to resources.
Both my parents instilled the values of public service in me at a young age. My father, a longtime city manager and current county executive officer, and mother, a retired public school teacher, taught me what it means to serve the community. They preached the value of ethics above all else.
What is the greatest challenge facing a) Madison and b) your district and how do you plan to fix it?
The greatest challenge facing Madison is flooding, which is an issue that we witnessed firsthand this summer. Increased river levels have eroded the soil, damaging habitat and homes near the waterways. Further, phosphorus from leaves leaks into the lakes, threatening its biodiversity. Flood prevention is an issue we need to plan for by building rain gardens to control rainwater runoff and working with residents and business owners to not over apply fertilizers, recycle hard waste in compost piles, and utilize surfaces like wood for walkways to absorb rainwater.
The greatest challenge facing my district is affordable housing. This is an issue that has been discussed in the district for years. This can be solved through tax increment financing. With tax increment financing, we can look at the base level of local property values and see how we can appropriate funds to provide for affordable housing projects in the district. These funds could go directly into the city of Madison's Affordable Housing Fund. This leads to densification of urban development. The speculative urbanist practices and splinter enclaves of the district would be countered.
What do you love most about your district?
I love the people in my district the most. There is such diverse group of people, all coming from a variety of backgrounds and perspectives. People come to this district from across the globe, sharing new ideas and perspectives. Joining together with all these wonderful people allows for us to create new innovations together and make strides toward positive change. There are great opportunities that come with such great relationships. By having connections with so many unique people, one can embark on so many exciting journeys.
---
Avra Reddy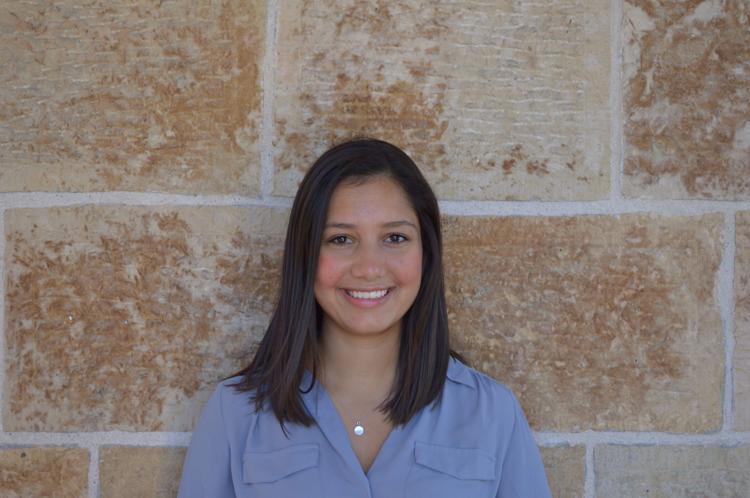 Profession: UW-Madison student
Education: Grayslake Central High School
Political experience: Worked as a fellow for 4 months in Madison, Wisconsin during the 2016 election cycle for the Democratic Party of Wisconsin, worked on the 2018 Wisconsin midterms
Other public service, D127 School Board Student Representative, organized community food drive 4 years in a row
What brought you to Madison? How long have you lived in the city and in your district?
I've lived in the 8th district for four months now, but I've been a part of the Madison community for much longer. Towards the end of my sophomore year of high school, I quickly realized that I wanted to get involved in the 2016 election. As a young woman of color, it was obvious that my rights were at stake, and I saw this as an opportunity to fight. I applied to the Democratic Party for a fellowship and was placed in Wisconsin for the summer. At age 16, I moved to Madison for four months to work with the Democratic Party of Wisconsin. I lived with a host family in the Dudgeon-Monroe neighborhood and from these experiences I saw firsthand how welcoming and friendly Madison can be. Like many people, my eyes lit up seeing the Terrace for the first time. I explored the bookstores on State Street, and discovered local stores that had an activist-spirit like Anthology.
During my summer in Madison as a community organizing fellow, I worked in other parts of the city from knocking doors on the West Side near Odana Drive to launching canvasses on Willy Street. I was able to experience a Madison summer by talking to community members at events like Concerts on the Square and at the Wednesday Farmer's Market right outside the City-County Building. Two years later, I applied to UW Madison. My experience was unique because I didn't just take one tour on campus, I was able to spend four months falling in love with my future home.
Why are you running for City Council?
At 19 years old, I have the energy to bring a new voice to City Council. Young people are becoming increasingly engaged in our communities. We are knowledgeable about the issues facing our communities, we want to fight to make things better, and we have fresh perspectives on how to do it. We care about affordable housing, so that we aren't burdened by a high cost of living in addition to the steep price of tuition.
For young people to be fairly represented, a student needs to be elected to the seat. Together we will fight for affordable housing and increased safety on campus; we will fight for student rights and change in our community. This is why I'm running for the 8th district seat in City Council.
What sets you apart from your opponents?
First, I am a woman. A woman hasn't represented campus on council since 1992, and 26 years later, I aim to be the next woman to hold the seat. In the 8th district, a large concern for the constituents is public safety. I know what it feels like to feel unsafe walking home. I've held a key between my fingers before, I've crossed the street to distance myself from people, and while I've been taught to do these things to keep myself safe, I should not have to do them in the first place. I know my first hand experience with safety sets me apart from my opponent. Myself along with every woman in the eighth district have had the personal experiences that compel us to seek urgent change.
Second, my campaign isn't just about me. It's about every resident of the 8th district that wants their voice to be heard at City Hall, especially those who have traditionally had their voice underrepresented. I have talked to the people of Madison before when I went door to door in 2016. Additionally, I'm reaching out to communities of color, women's groups, advocacy groups, and anyone who wants to make Madison work for everyone. It also means being regularly present in the district so that students will be able to communicate their concerns to me. That's why I'm pledging to hold regular listening sessions, both before and after the election. I firmly believe you can't represent people without showing up and listening what they have to say.
What is the greatest challenge facing a) Madison and b) your district and how do you plan to fix it?
Madison is a city that has experienced rapid growth in the past decade, and while we should be welcoming the progress, we need to make sure that this growth benefits everybody. The cost of living on campus has become such that poorer students often have the make the decision to face long commutes to campus or shoulder the burden of incurring even more student loan debt. As alder, I will work tirelessly to address this issue. I will promote equitable, pro-density housing policy to encourage affordable rents and access to mass transit. I will support strong public safety initiatives, but also proven community building programs to proactively reduce violence. Finally, as Madison decided how to best move towards 100% renewable energy, I will work efficiently to meet that goal as quickly as possible.
In a campus heavy district, public safety is a given challenge. In order to keep campus safe, especially at night, I will aim to increase lights and cameras in public areas. If we can work together with police to focus on issues like sexual assault, we will be able to create a safer culture in our district. Additionally, creating safe, accessible transportation at night is important for the safety of students. One of my goals as alder will be to work together with Madison Metro Transit and the University so that students will have more options for safer late night transit.
What do you love most about your district?
It's very rare that you see city council districts that are made of predominantly people under 25 years old. The fact that my district is composed predominantly of young people allows me to connect with our community in a very unique way. Residents participate in the process when politicians who understand our experiences and share our values run for office. My generation has seen remarkable change in how the world works as we've moved into adulthood, and when I talk to people about the issues they care about I feel optimistic. People my age are getting involved in their communities at a remarkable pace, and I see my primary job as trying to make that impact as deep as possible.