Two candidates are running for the District 2 seat on Madison's City Council. Ald. Ledell Zellers currently represents the district but is not running for re-election. The election is April 2.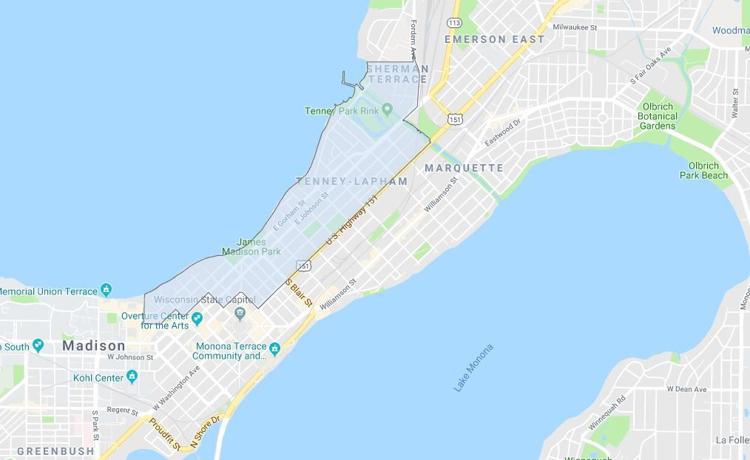 ---
Patrick Heck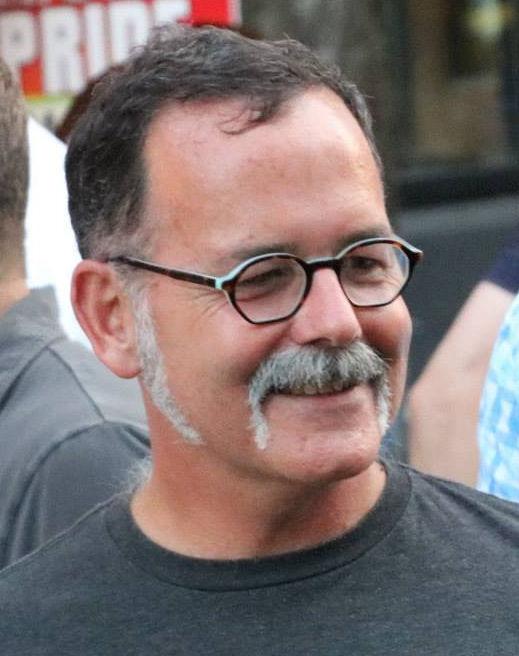 Profession: Researcher, UW-Madison, CIMSS (Cooperative Institute for Meteorological Satellite Studies)
Education: Bachelor of science degree in meteorology from Iowa State University in 1983, graduate work at ISU
Political experience: local neighborhood advocate
Other public service: Tenney-Lapham Neighborhood Association Council member since 2014, TLNA Development Chair since 2015, city of Madison Zoning Board of Appeals since 2017, Graduate of 2018 Madison Police Department Community Academy, President of Das Kronenberg Condominium Association since 2011, board member or bookkeeper of Yoga Cooperative of Madison since 2012, Board Chair, Equality Virginia, the statewide LGBTQ lobbying and advocacy organization, for 9 years prior to moving to Madison 
What brought you to Madison?
A desire to live in a progressive environment. When the opportunity to transfer my research funding to UW came up, I happily chose Madison.
How long have you lived in the city and in your district?
15 years in both Madison and District 2
Why are you running for City Council?
My experiences with my neighborhood association, the Zoning Board of Appeals, and community groups have instilled in me a desire to do more. On TLNA, where I lead and guide neighborhood input when evaluating development proposals, my appreciation of the concerns of neighbors, as well as the needs of both the city and developers, has grown. Also, Ledell Zellers has been an excellent alder — an approachable and transparent representative for our district. I want that tradition to continue. I also want to explore additional solutions for our housing affordability crisis and transportation inequities.
What sets you apart from your opponent?
Due to years of advocacy for my neighborhood, District 2, and the City of Madison, I understand city processes, the important role of city staff and how city ordinances are crafted and enacted. I also know my neighborhood and they know me. Being a climate sciences researcher also gives me a base of knowledge and appreciation for the impacts of flooding and climate change on District 2 and Madison.
What is the greatest challenge facing a) Madison and b) your district and how do you plan to fix it?
Balancing the competing needs for equity in housing, transit and job opportunities with other city responsibilities while also looking to replace tax revenue lost due to state government's regressive policies. There is is no easy answer to this dilemma, but I will use my experiences with all sides of development processes to advocate for sensible growth balanced with policies that address Madison's well-documented racial and social inequities and affordability crisis.
As District 2 is growing quickly, the needs I just mentioned are key. Along with affordability concerns, we must be concerned with the impacts of increased density on parking and traffic -- concerns that may not be apparent to other parts of the city. My years of working with District 2 neighbors on parking, traffic issues, and pedestrian/bike safety, gives me the knowledge to represent and convey the District's diversity of opinions on Common Council.
What do you love most about your district?
The residents of District 2 socialize on our sidewalks, bike routes, streets and buses while going to work and school. We meet up at area music venues, local shops and restaurants, taverns and coffee shops. Neighbors are able to do all of this in our pedestrian and bike friendly neighborhood without driving. I believe this fosters a sense of community and safety, which leads to a willingness among the people of the district to engage with their neighbors.
---
Jim White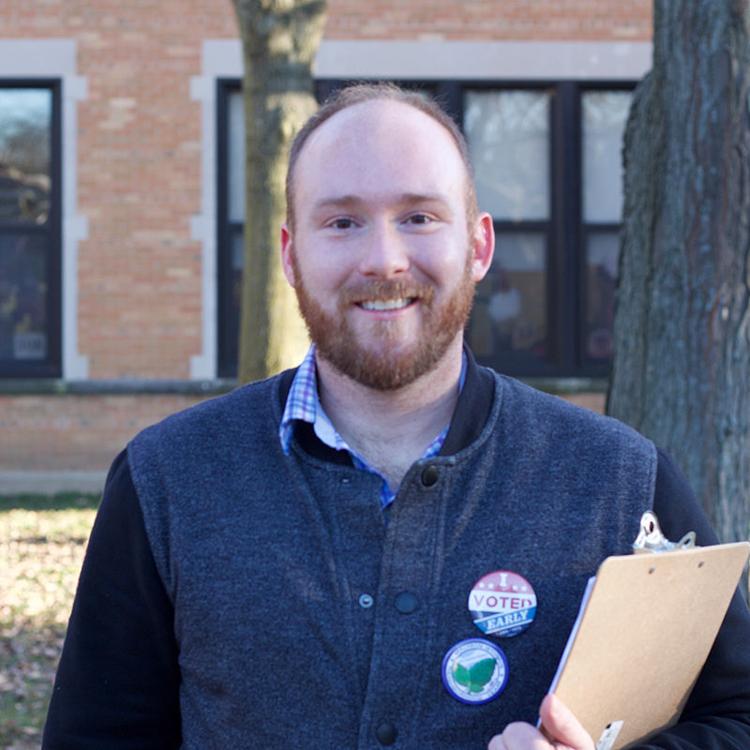 Profession: Political organizer, small business manager
Education: Current student at UW-Madison expected to graduate next fall with a bachelor of science degree in biochemistry
Political experience: Organized local Democratic action team for the 2016 and 2018 election cycles, former manager of Nicki Vander Meulen's School Board campaign, previously worked as data coordinator on Kathleen Vinehout's 2018 gubernatorial campaign, co-manager of Cynthia Kaump's State Treasurer campaign, managing partner of my own political consulting company
Other public service: member of the Tenant Resource Center's board of directors
What brought you to Madison? How long have you lived in the city and in your district?
I moved to Madison and into District 2 five years ago. I was looking to make a change in my life, and I considered moving to various cities all over the country. I saw in Madison a place with all the things I was looking for: a thriving restaurant and bar scene, community festivals, amazing parks, a world-class university and a vibrant culture. But what really sold me on Madison was the people. They brought me into the community and embraced me with open arms. Before I even found an apartment, I was signed up for a darts league and for my local Democratic action team. I knew within the first few hours of being here that Madison was someplace special.
Why are you running for City Council?
I'm a community organizer who has been organizing the community for progressive candidates. In doing that work, I've met so many dedicated and driven activists who care deeply about our community, and I share their concerns. We need to expand affordable housing, we need to increase access to and the quality of our public transit system and we need to create safer traffic conditions for drivers and pedestrians.
I believe Madison is at a crossroads. We can either address these large structural concerns facing our city, or we can allow them to define Madison over the coming decades. I believe we need to face these challenges head-on through community-driven decision making. I'm running so that in 40 years I won't look back and say, "If only I did more. If only we made different choices."
What sets you apart from your opponent?
As a local community organizer, no one in this race has more experience organizing people here than I do. I can use these skills to bring our community together around decisions and issues in a way no other candidate can. The 2nd District has more than 1,000 new housing units since our last competitive alder election. Our next alder needs to engage these new residents and bring everyone into the political process. It will make us a stronger and more resilient community, and I am best suited to do that.
What is the greatest challenge facing a) Madison and b) your district and how do you plan to fix it?
Madison has an affordable housing crisis. As much as we build, every year we fall further and further behind, and rents continue to climb. We have to build more units than just those needed to keep up with our highest wage workers. We're projected to have 70,000 new residents in Madison by 2040. The isthmus alone will have an additional 10,000 jobs by 2050. If we don't tackle these issues of housing stock and affordability, as well as enhancing our public transportation system, we are only setting ourselves up for larger problems in the future.
Madison's Comprehensive Plan should include real goals and metrics for growth on a neighborhood-by-neighborhood basis. I want to see us rewrite our neighborhood plans more often and ask neighborhoods themselves to find places to accommodate new growth. I also support Bus Rapid Transit, which will help us create more zones for expansion, as well as alleviate traffic congestion on the isthmus. Affordable housing and good public transit aren't just broad, city-wide issues. They are crucial to the preservation of our communities in District 2. In addition, I will push for more traffic and pedestrian safety measures to help face the realities of greater traffic congestion and foot traffic in our district.
What do you love most about your district?
The people here. The first person I ever met in Madison was from District 2. He told me how to get registered to vote and how to get involved in my Democratic action team before I even found a place to live. Since then, the people of my community have given me a sense of place that I have never had anywhere else. They're some of the most dedicated and caring people I've ever met in my life. People here care in a real and honest way. My neighbors make District 2 my home. A place I would be proud to represent.