Tanya Buckingham and Anna Gouker are running for the District 24 seat on the Dane County Board of Supervisors and will replace Robin Schmidt, who is not running for reelection. The election is April 3. 
---
Tanya Buckingham
Political experience: Volunteer for local campaigns
Public service: Vera Court board member
Education: Bachelor's of science degree in international relations, cartography and GIS from UW-Madison with a certificate in environmental studies; Master's degree in industrial and organizational psychology from Adler University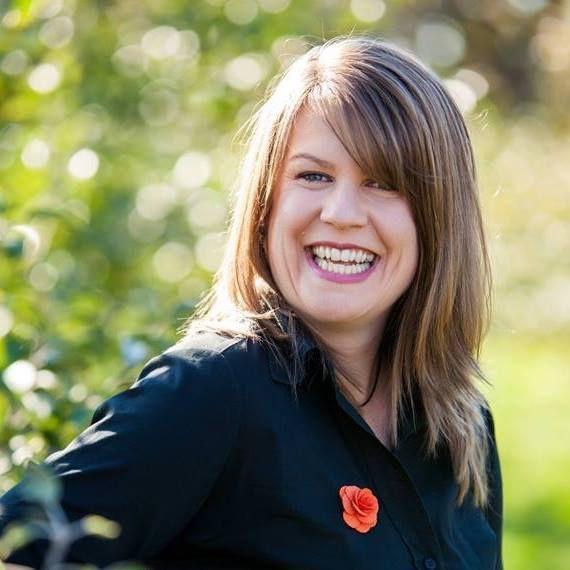 Why are you running for the Dane County Board of Supervisors?
In 2016, I joined the Vera Court Community Board, where I have spent the majority of my time at Bridge LakePoint Waunona (BLW) Community Center. I helped launch the creation of the community center steering committee and have been involved in every step of its implementation. BLW does so much good work, and it was in a meeting for this community center, as we discussed a new facility, when I realized that if I wanted to make broader change for the children of our community, I needed to be doing it on the policy side.
How do you distinguish yourself from your predecessor?
I feel fortunate to follow Supervisor Robin Schmidt who has been exemplary in working with people, both within District 24, as well as across Dane County. Where Supervisor Schmidt and I differ are in our passions and professional experiences. She has positively impacted transportation for the county and has led multiple green building initiatives. I hope to continue learning from her on this front, and I will continue to uphold the environmental values that Supervisor Schmidt fought for, taking action through research-based decision-making.
What's the greatest issue facing the county and how do you plan to fix it?
The racial achievement gap is the largest issue facing the county. It encompasses all of the tenets of the county, from access to transportation and affordable housing, to health care and environmental justice. If, as elected officials, we focus on making a fair environment — structurally and naturally — for each of our residents, we will find that the quality of life for all will increase.
It's about healthy water for every single child in Dane County to swim — exploring the slippery seaweed on the rocks and the sun on their faces. It's about parents having a stable income so that they can take a day off to bring their kids to the park and read a good book while the children splash around. It's about food that's healthy and accessible in EVERY neighborhood. It's about having a warm home to come back to after spending the day outdoors — a home that's affordable.
Every child deserves to feel that joy, and every parent the satisfaction in providing it — taking comfort in the time they're able to spend with their child, knowing they have a living wage, a fair judicial system and mentoring relationships to help them grow.
What could the county do better?
As I mentioned, there are many people in my life who have benefited from county services. The access and depth of support, especially as local and county budgets become more constrained, is commendable. However, in any evolving process, there is always room for improvement. I have friends who have had to subject their son, who lives with Autism, to multiple screenings — sometimes within the same week — in order to continue services. This is hard on the family, as the parents are required to be present, therefore missing work; and it is hard on the child. It is understandable that as the county fulfills more of its commitment to health services, that the complexity increases. I am excited to offer my skills for creative, and participatory leadership in improving the processes.
---
Anna Gouker
Job: Consultant and public speaker
Political experience: 2018 Fellow of the New Leaders Council, a national organization dedicated to developing progressive leaders; 2017 delegate to Annual Conference in Washington DC for the National Council on Independent Living.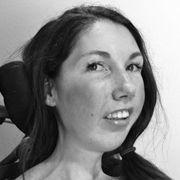 Public service: City of Madison Disability Rights Commission, 2012-2015; member of PEO, an international philanthropic organization promoting education of women and girls
Education: Bachelor's degree in psychology, master's degree in rehabilitation psychology from UW-Madison 
Why are you running for the Dane County Board of Supervisors?
Since moving to Dane County in 2011, I have been continuously inspired by the involvement people have in their local and statewide government. I believe that it is the right time for me to bring my unique perspective to the Dane County Board to help enhance the quality of life that we enjoy here in Dane County.
How do you distinguish yourself from your predecessor?
I'm not well acquainted with my opponent, and my purpose here is not to criticize. A board of 37 individuals is stronger when all bring together their different life experiences and perspectives for attaining the common good of all Dane County residents, and I believe my life experiences and perspectives provide a more unique addition to make this board even stronger.
What's the greatest issue facing the county and how do you plan to fix it?
We are fortunate in Dane County to have the highest employment rate in Wisconsin, which is due in no small part to the focus on economic development by County Executive Joe Parisi and the Dane County Board. Our challenge now is retaining these positive employment gains, while helping our residents also have affordable housing and access to strong public transportation. To do this, I look forward to working with Executive Parisi and the other members of the County Board to build programs to achieve such a goal.
What could the county do better?
Dane County is now home to more than half a million residents, and has increased in size by nearly 10 percent just since the last Census. We are a growing and dynamic area, and the more we can create opportunities to listen to the needs of our residents, the better we are able to serve them.