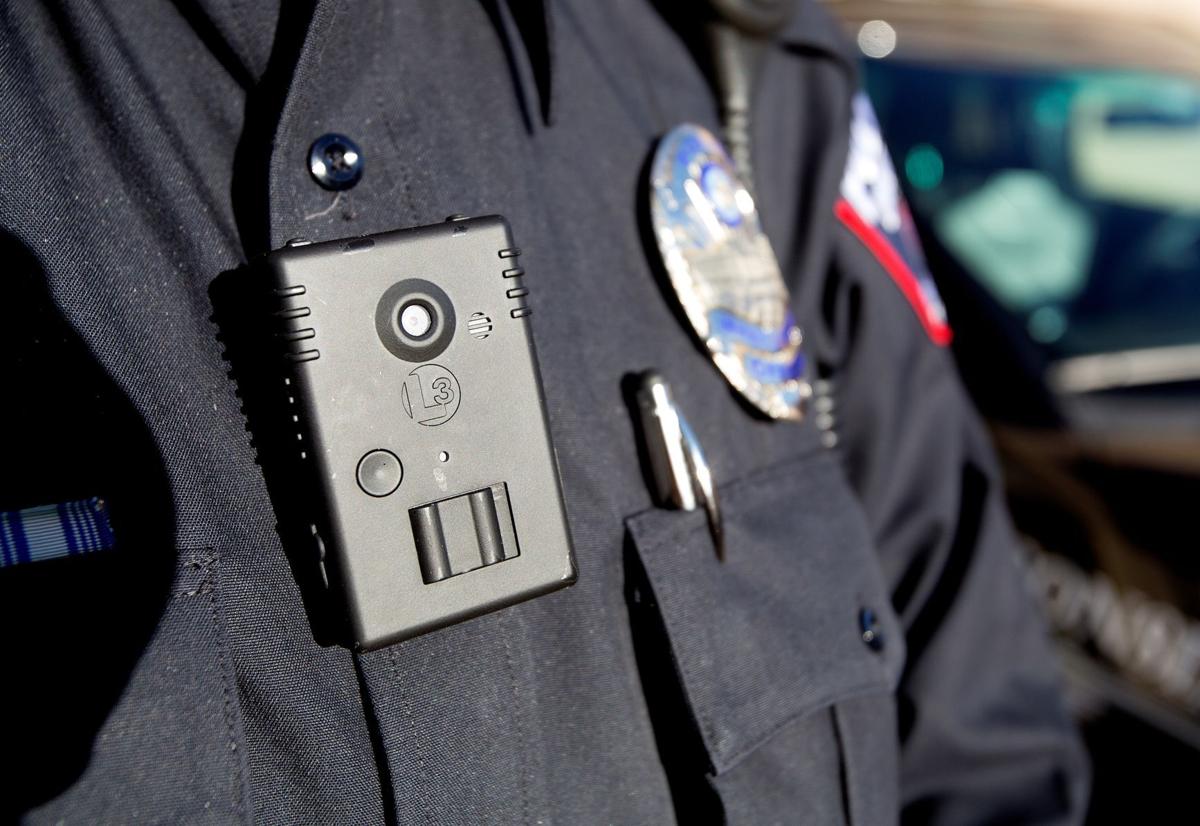 In discussion over a report on police body-worn cameras, Madison's Public Safety Review Committee recommended that the City Council not pursue using the technology either in a pilot program nor a full deployment.
The Public Safety Review Committee's 4-2 vote Wednesday also acknowledged it had read the 52-page report crafted by a six-member feasibility review committee that recommended trying out a pilot program with a host of preconditions while recognizing there are "disputed report components." 
"We build trust by ensuring that everyone feels safe in our city," committee member Brian Benford, who is running unopposed for District 6 alder, said. "Technology will not put us on a path to social justice, equity and safety, especially if it's robbing us of much needed funds to address our neighbors' basic needs."   
The feasibility review committee highlighted the complexities surrounding policies that govern body-worn cameras. It acknowledged that body-worn cameras are not a "panacea" and cannot be expected to fix or improve policing or the relationship between the community and police alone. 
The report concludes that body-worn cameras will work best if adopted as part of comprehensive police reform that "positions police as partners of the whole justice system and the whole community, not just enforcers of the law against the community or an arm of the prosecutor."
Some critics of the report allege it is biased and did not analyze the pros and cons of body cameras objectively. 
Keith Findley, co-chair of the feasibility review committee, said the recommendation was not made "naively in disregard of science or in reckless enthusiasm for cameras." He emphasized that body-worn cameras, if implemented correctly, could be a part of Madison's police reform work, which now includes a Police Civilian Oversight Committee and a yet-to-come independent police monitor. 
"Cameras can have the potential for facilitating the oversight mechanisms being created here," Findley said. "The bottom line is we don't know if all this will work until we try it … this is our chance to try cameras the right way." 
But Findley also acknowledged the concerns that body cameras can bring, including the high financial burden of the technology and intrusions of privacy. Critics of body-worn cameras additionally point to scientific literature that suggest they have little impact on police or civilian behavior and that they expand criminalization of marginalized populations. 
Proponents of the cameras argue that they can create a record of disputed events, increase police transparency and enhance how the public views the police department. 
But if the goal is to improve trust between the police in the community, Police Chief Shon Barnes said that's his job. 
"Being able to establish a culture of fairness, a culture of justice, that's my responsibility," Barnes said. "That's not the responsibility of a body worn camera or another piece of technology."   
"I believe that progressive, 21st century police departments should have body-worn cameras," Barnes said. "Community trust-building begins with our department and community culture ... Our community deserves the full benefit of having a progressive police department, grounded in best practices."
In its recommendation, the feasibility review committee studying body-worn cameras recommended Madison start with a "rigorous pilot project" before moving on to department-wide implementation. That decision would be made after assessing the pilot project, if it meets the conditions outlined in the report and contingency on city policymakers deciding that body-worn cameras fit with the city's budget demands and priorities.
The report's 10 preconditions include the city's new police accountability measures being fully operational and the Dane County District Attorney's Office formally enacting a policy to review any relevant body camera video before making charging decisions referred by Madison police in which footage is available.
The feasibility review committee's report is the latest development in Madison's lengthy consideration of police body-worn cameras.  
Earlier that year, following the officer-involved shooting and death of Tony Robinson, the City Council established an ad hoc committee that eventually released 177 recommendations, building on an outside consultant's review of the police department. The ad hoc committee's report included a directive to create a new committee to study police body-worn cameras. 
In the 2021 budget, the City Council included $83,000 for a police-worn body camera pilot program in the police department's North District that's contingent on an additional vote from alders. 
The city's Equal Opportunities Commission will take up the feasibility review committee's report next at its meeting Thursday at 5 p.m.
Share your opinion on this topic by sending a letter to the editor to tctvoice@madison.com. Include your full name, hometown and phone number. Your name and town will be published. The phone number is for verification purposes only. Please keep your letter to 250 words or less.