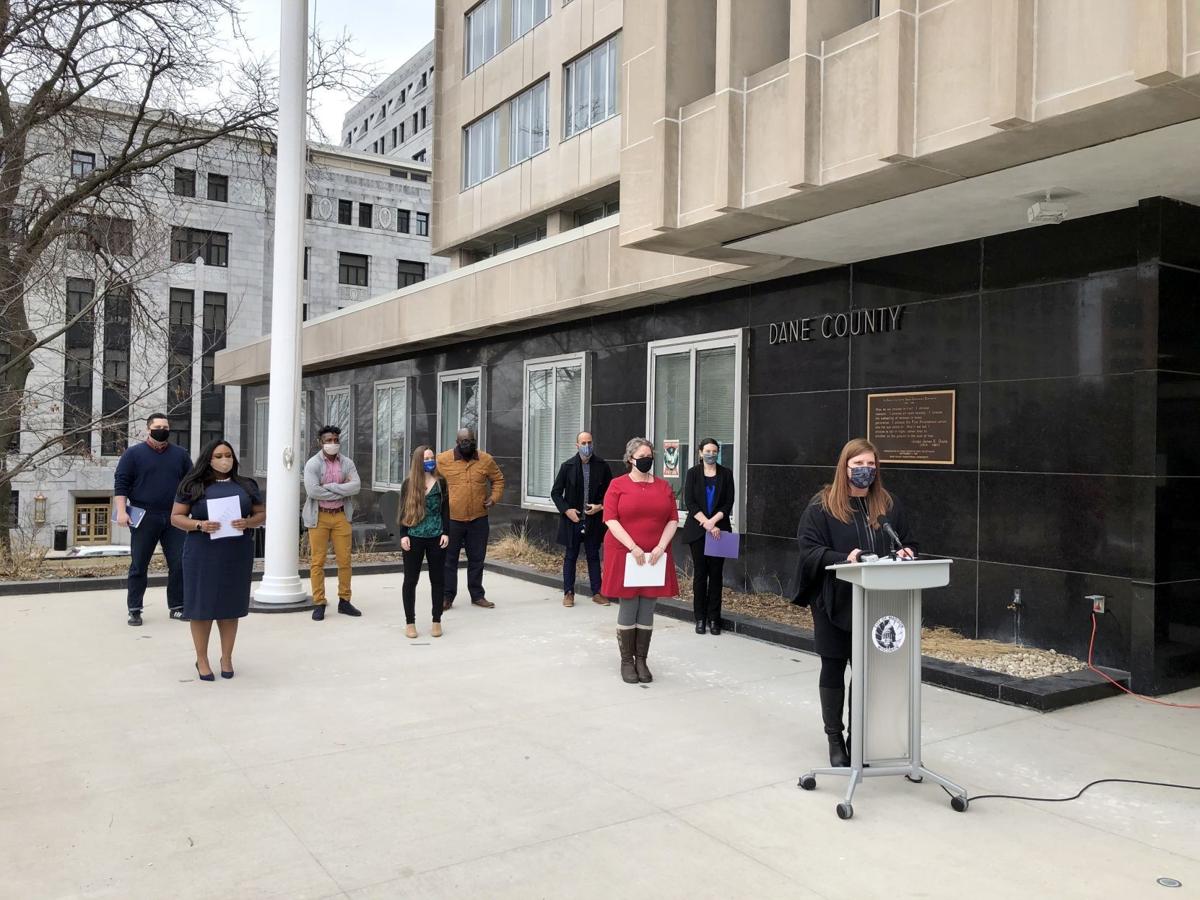 Over the next five years, Public Health Madison & Dane County hopes a comprehensive plan introduced Wednesday will reduce violence in the community. 
PHMDC Director Janel Heinrich said a public health approach to violence relies on data and relationships with the community. It also recognizes the need to address immediate violence, like shots fired, and underlying drivers of violence, like structural racism and poverty. 
"A public health approach recognizes that our efforts need to focus on intervention before, during and after violence occurs," Heinrich said at a press conference Wednesday. 
In 2018, PHMDC began developing a coordinated approach to violence prevention following "increasing concerns in violence trends." The department formed a violence prevention unit that began analyzing the issue and working with the community.  
PHMDC added two positions last July: a violence prevention manager and a violence prevention response and engagement coordinator. Aurielle Smith, director of policy, planning and evaluation, said in an email that the positions "will allow for us to focus on upstream prevention, intervention and support efforts around healing." 
The need for violence prevention is needed.
Last year, work on the plan paused as PHMDC focused on responding to the COVID-19 pandemic. The public health crisis also exacerbated economic and social disparities and increased violence in Madison and Dane County, according to the report.  
"We know that the disruption or absence of key social determinants of health, like employment, housing stability and food security also represent key root causes and risk factors for violence," Mayor Satya Rhodes-Conway said.  
Madison saw an increase in gun violence over the summer in a year that saw a total of 250 shots fired incidents. That is an increase over the 144 incidents of shots fired in 2019, according to MPD data.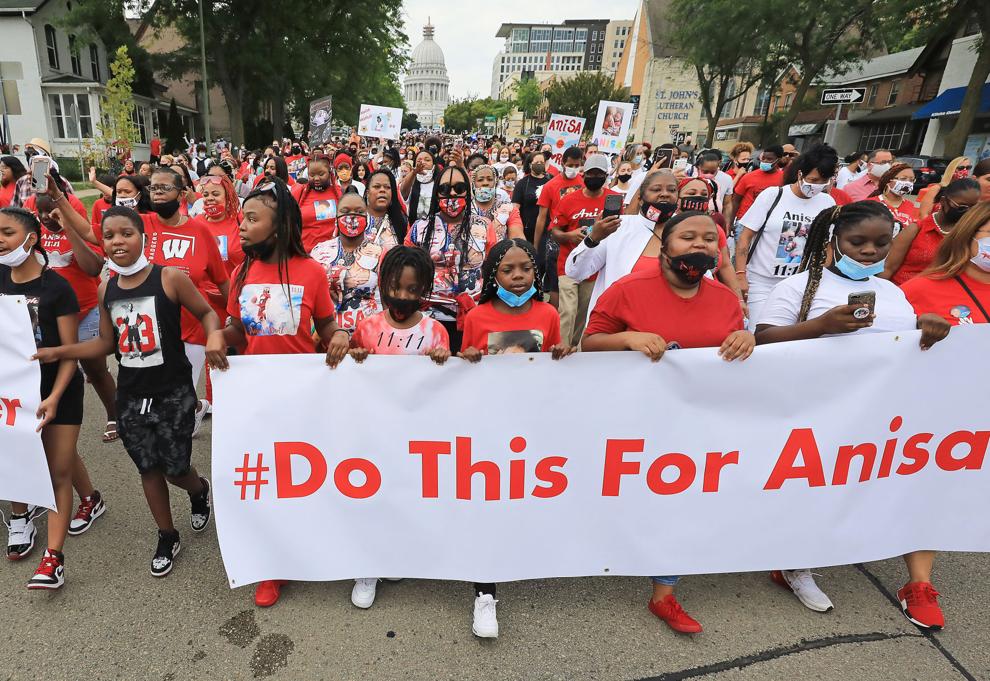 Violence prevention spectrum 
But the roadmap will seek to address more than gun violence.
PHMDC defines violence as "the intentional use of physical force or power so as to injure, abuse, damage or destroy oneself or another person, group or community." With that in mind, the department's violence prevention unit will address gun violence, sexual violence, intimate-partner violence, violence within home settings, self-harm and suicide in its work. 
"Violence is a widespread public health issue that has a profound impact on immediate and lifelong health, opportunity and well-being," the report states.
Exposure to and engagement in violence can take a toll on physical and mental health, increase the risk of experiencing other forms of violence and experiencing challenges that can affect health such as education, employment and housing, according to the report. 
"However, research has shown that investing in a multi-prong, public health approach to violence and implementing evidence-based programs, policies and practices can reduce violence and lessen its detrimental impacts on the health and wellbeing of individuals and communities," the report states.  
The roadmap, which will serve as an evolving guiding document over the next five years, includes five goals: understanding violence through data; engaging children, youth and families; strong neighborhoods; promoting intervention and healing for those affected by violence; and strengthening community coordination. 
Speaking from years of experience in violence prevention, Focused Interruption Coalition president Anthony Cooper emphasized collaboration.
"We have to continue to figure out ways not only to work together but to build together," Cooper said.
PHMDC hopes to expand on work that is already happening in Madison and Dane County to prevent violence by reconvening a Madison Dane County Violence Prevention Coalition, supporting funding opportunities, sharing data and providing coordination support.  
"The relationships we have developed with community organizations that are already doing violence prevention work in the community is critical to both the success of this plan and the overall goal of reducing violence in our community," Smith said. "The plan recognizes work that has been happening in our community that should continue to be supported and sustained; while also recognizing opportunities to increase and expand innovative efforts." 
The coalition will include professionals and organizations that address gun violence, domestic violence, sexual violence organizations and behavioral health, among other areas. Smith said the coalition will be a central hub for violence prevention work 
With the coalition as a central hub for violence prevention work, Smith said community partners will align around specific goals and strategies. PHMDC supports the hub in the areas of technical assistance, data, evaluation, planning and overall coordination.
"This way of organizing the coalition allows for shared leadership and power between PHMDC and the other partner organizations," Smith said.  
The cost of implementing the plan is unknown. Smith said the coalition will establish annual priorities, some of which may require funding and resources. She said PHMDC would like to see an expanded violence prevention budget of $25,000 to support the data and coordination goals of the plan.
Rhodes-Conway said residents can expect to see violence prevention priorities included in future city budgets. 
"I consider this very important work," Rhodes-Conway said. "I absolutely think that this is something we take into account going forward, not just in future budgets but in the work of the city.  
PHMDC notes that implementing the plan will require "investment and support" from the community. The work is urgent as the pandemic causes ongoing, long term effects on the community's health. 
"Undoubtedly, the work ahead will be challenging and we anticipate bumps and setbacks, but we will continuously engage community expertise, monitor evolutions in violence prevention best practice, and build on lessons learned as we move forward," the report states. 
Share your opinion on this topic by sending a letter to the editor to tctvoice@madison.com. Include your full name, hometown and phone number. Your name and town will be published. The phone number is for verification purposes only. Please keep your letter to 250 words or less.