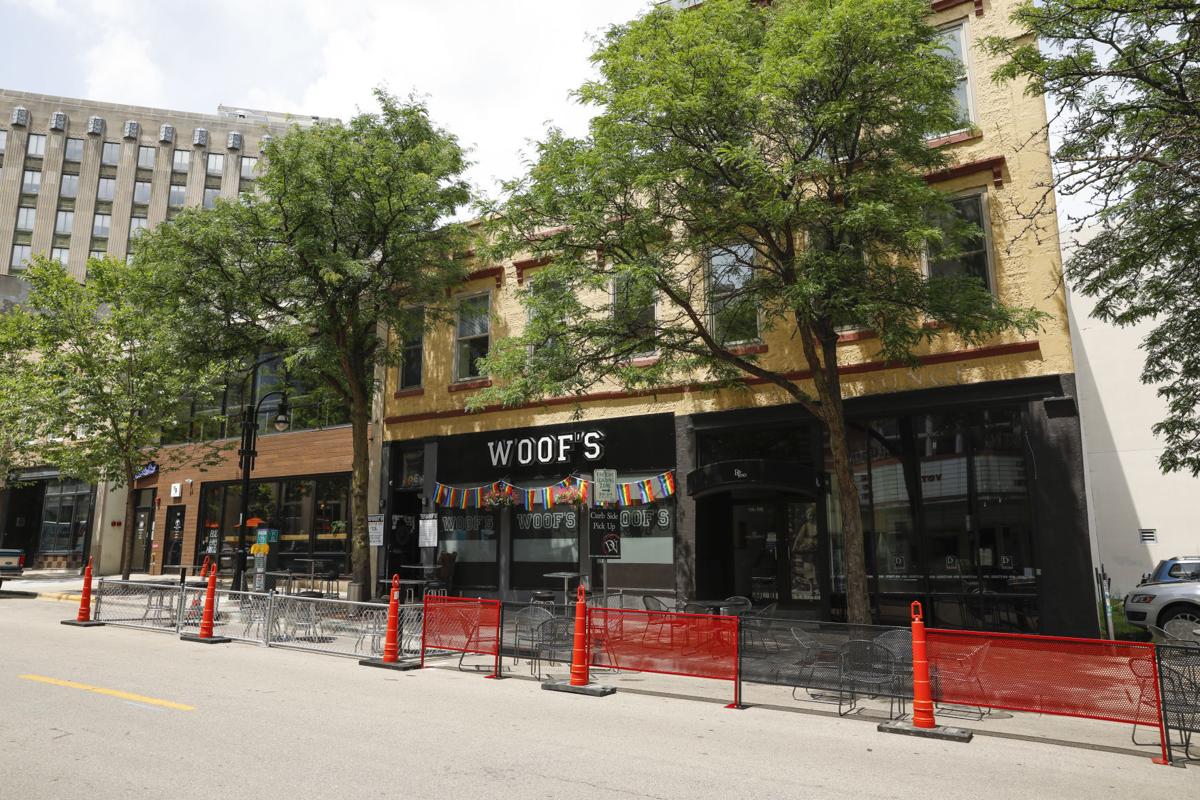 A conservative law firm is once again challenging Public Health Madison & Dane County's authority to issue restrictions aimed at preventing the spread of the coronavirus. 
In a lawsuit filed Wednesday, Wisconsin Institute for Law & Liberty argues on behalf of two Dane County residents that the case is not about what public health restrictions are needed during the ongoing pandemic but about "who decides and how." 
"Dane County's health department has enacted some of the strongest restrictions in Wisconsin without any express sanction from local elected officials," WILL deputy counsel Luke Berg said in a statement. "This lawsuit asks the court to rein in the ability of local, unelected health officers to unilaterally issue sweeping restrictions."  
In her role as PHMDC director, Janel Heinrich has issued 12 public health orders over the course of the pandemic. These orders curb the sizes of indoor and outdoor gatherings, require the use of face coverings and place limits on places of business, education settings and sports. 
Public Health maintains its orders are legal, citing state statutes that say local health officers "may do what is reasonable and necessary for the prevention and suppression of disease."
"We are confident that our Emergency Order is legal under the statute," PHMDC said in an email Wednesday. 
WILL's current lawsuit is similar to a previous lawsuit the group filed with the Wisconsin Supreme Court in November 2020. On a 4-3 vote, the court rejected WILL's request for the high court to bypass lower courts and take up the case asking to halt Dane County's ban on all private gatherings indoors. 
In both cases, WILL argues that the restrictions were not voted on by the Dane County Board of Supervisors but imposed by the local public health department. The group argues this violates the non-delegation doctrine, which states that legislative bodies may not give up their policymaking role to other entities. 
"Because all of these decisions are being made by a single, unelected and unaccountable official, however, Plaintiffs have no other option but to file this lawsuit to restore the proper balance of power," the complaint states.
In this case, plaintiffs Jeffrey Becker and Andrea Klein contend that they and their children have been directly affected by PHMDC's restrictions, especially the sports-related restrictions. 
The current Emergency Order #12 bans games and competitions between teams for medium and high-risk sports, among other restrictions. Because of this, the plaintiffs argue that they have spent "significant time and expense" driving their children outside of Dane County to compete. 
This order also relaxed an outdoor gathering limit to 50 people but still imposes a limit of 10 people for indoor gatherings.
WILL is also involved in a case challenging PHMDC's August order barring schools from holding in-person instruction for students in grades 3-12. Three challenges to that order were consolidated, and the court heard oral arguments in December but has yet to issue a decision.
Dane County Executive Joe Parisi reacted to the lawsuit by arguing that PHMDC's orders are necessary public health initiatives during an "unprecedented pandemic."
"Dane County's Public Health orders have saved lives and prevented sickness. At a time when new, more contagious strains of Covid are emerging in our country, now is not the time to go backwards," he said in a statement. "Had this conservative group's outdated ideology prevailed over the course of this pandemic, more of our Dane County neighbors would have needlessly suffered the ravages of COVID-19." 
In her own statement, Mayor Satya Rhodes-Conway said WILL "continues to try and undermine our effort to keep people safe, healthy, and alive." She cited Public Health data showing that 38% of people who tested positive in the community reported attending a gathering or party. That's the highest percentage since August.
"Any time people gather, there is opportunity for the virus to spread, which prolongs the pandemic," Rhodes-Conway said. "Without gathering limits, we believe this number would be even higher, and the virus would be spreading more."
Share your opinion on this topic by sending a letter to the editor to tctvoice@madison.com. Include your full name, hometown and phone number. Your name and town will be published. The phone number is for verification purposes only. Please keep your letter to 250 words or less.