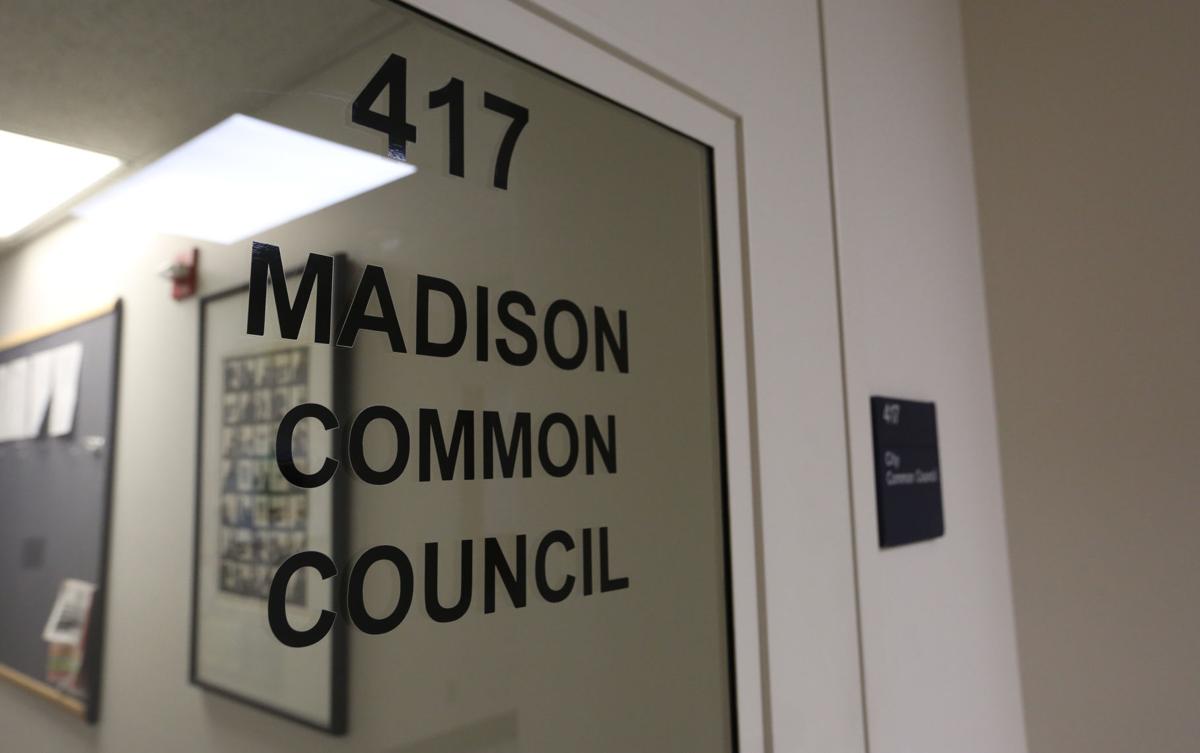 Following a summer punctuated by protests demanding changes in law enforcement, Madison's City Council heard over five hours of community input focused on policing issues Tuesday, its first night of 2021 budget deliberations.
Alders are set to discuss and vote on amendments to Mayor Satya Rhodes-Conway's $349.1 million 2021 Operating Budget and $161.6 million Capital Budget, which have already been adjusted by the Finance Committee. The City Council will continue its deliberations Wednesday at 5:30 p.m., beginning with amendments to the capital budget. The process could continue into a third meeting on Thursday, if needed.
Dozens of people spoke at Tuesday's meeting, with many of the comments focused on issues of public safety, racial justice, housing and poverty. Repeating demands made clear during summer protests and demonstrations over police violence, many speakers advocated for diverting money away from the police department and toward community services.
"This budget does not reflect serious investment in Black communities," said Mahnker Dahnweih, community power building coordinator with Freedom Inc. 
However, others spoke in strong support of accepting a $230,528 federal grant and using $117,052 in city money to add four police officer positions in 2021. Proponents pointed to recent incidents of home break-ins, theft and incidents of gunshots fired to underscore why they want more officers.
"This is not the time to cut police nor is it the time to refuse the COPS (Community Oriented Policing Services) grant," Kim Richman said. 
The amendment, which failed 4-2 at the Finance Committee, would also reclassify one officer as a sergeant. These officers would create a new Downtown Entertainment Zone Team, but would not increase MPD's authorized strength from 2020 to 2021.    
Furloughs, budget challenges 
Another topic that is likely to generate debate Wednesday are furlough program proposals that would affect general municipal employees. 
Illustrative of the economic challenges created by the pandemic, Rhodes-Conway included a mandatory furlough program in her budget proposal that would save an estimated $1.2 million and result in between two and four unpaid days for employees.  
Neil Rainford, speaking on behalf of AFSCME Local 6000, said the mayor's proposal is "fundamentally unfair." Lara Mainella, president of Madison City Attorneys Association, said the city should maintain wages in 2021 without furloughs and without "pitting employees against the community."   
"Furloughing some employees but not all is inequitable," Mainella said. 
An operating budget amendment sponsored by four alders would make a furlough program included in the mayor's budget voluntary while an alternate amendment would ensure that employees earning less than $60,000 be exempt from the furlough program. The alternate version would also limit the maximum number of unpaid days to four. 
A voluntary program would likely contribute to lower savings. If adequate savings are not realized, the budget amendment states that "more aggressive action" would be needed to reduce spending and could result in a complete freeze on hiring and spending, implementing a mandatory furlough or potential layoffs. 
Related to the pandemic and its economic fallout, a substitute operating budget amendment would increase the COVID Relief Fund by an additional $250,000. If adopted, this would add to the $400,000 included in the mayor's budget and the $75,000 bump from the Finance Committee.  
The proposal allocates half of the total funds for rent assistance, legal aid, counseling or mediation services, or other activities that will help prevent evictions or loss of housing due to the pandemic. 
Alders will not be able to adopt all of the proposed operating budget amendments without exceeding the city's remaining levy capacity. 
According to Laura Larsen, budget and program evaluation manager, the allowable levy increase decreased by $93,000 due to updated calculations from the Wisconsin Department of Revenue. The proposed operating amendments are $366,000 higher than the allowable levy increase.
Capital budget 
Rhodes-Conway proposed a $161.6 million executive 2021 Capital Improvement Plan, which outlines spending over the next six years, in September. The capital budget funds large projects like buildings and infrastructure while the operating budget funds ongoing services.   
Rhodes-Conway's proposal outlined priorities for capital spending that include increasing funding for affordable housing and homeownership assistance, advancing equity in business ownership, improving transit to underserved communities and expanding investments in solar energy and solar jobs.  
A number of projects have been deferred to 2022, including a satellite facility for Metro Transit and the reconstruction of University Avenue. 
Rhodes-Conway's proposal also added funding for projects that were not included in the 2020 improvement plan, including $5 million for constructing a new interchange for County Highway AB, a $6.5 million Small Business Equity and Recovery Program and $3.5 million project for a citywide LED conversion initiative.   
Following amendments adopted by the Finance Committee, the budget includes an $83,000 police body-worn camera pilot program and advances funding to remodel the east side Fire Station 6 from 2023 and 2024, to 2021 and 2022.
On Tuesday, alders will consider nine capital budget amendments. These include $3.5 million in 2021 for a men's shelter project, $45,000 for a crisis response vehicle and $2.6 million for projects providing services to or located in south Madison, among others.  
If all capital amendments were adopted, the capital budget would increase by $4.19 million to $166.4 million. 
Share your opinion on this topic by sending a letter to the editor to tctvoice@madison.com. Include your full name, hometown and phone number. Your name and town will be published. The phone number is for verification purposes only. Please keep your letter to 250 words or less.