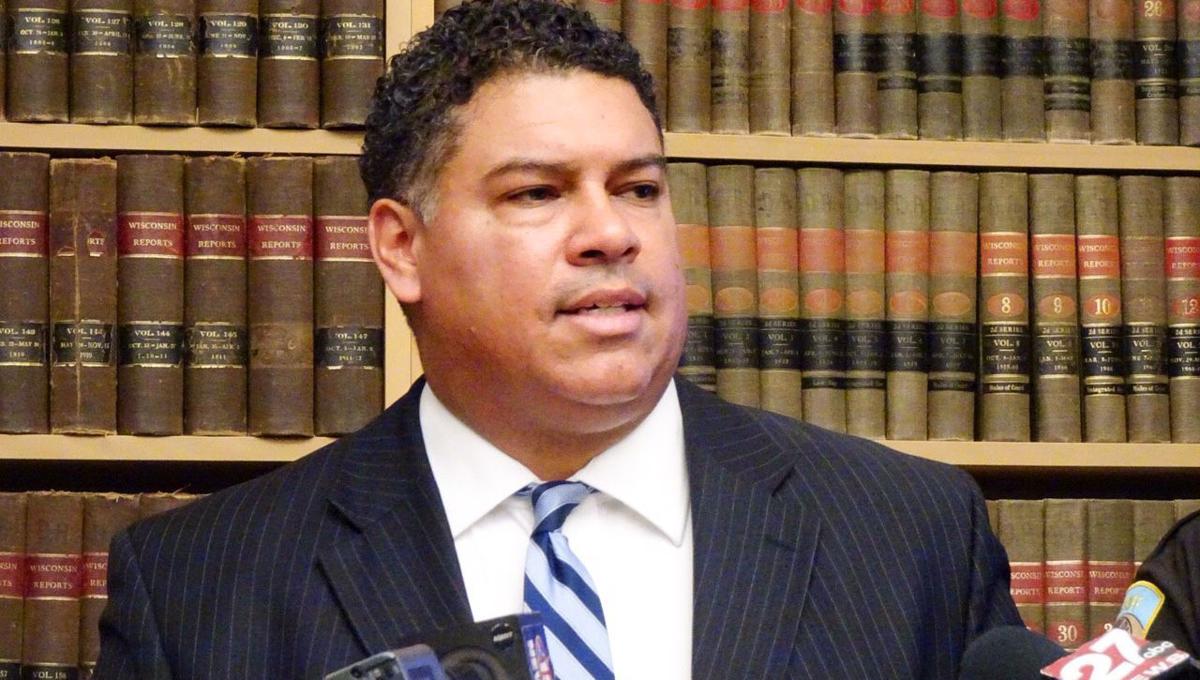 A group of about 150 protesters wound their way around Madison's west side Wednesday evening before arriving at Dane County District Attorney Ismael Ozanne's house, where they called for the release of four activists arrested over the last two weeks.
The group gathered early on a warm, humid night in Rennebohm Park in the city's Hill Farms neighborhood in the fifth week of local demonstrations against police violence and systemic racism following the death of George Floyd in Minneapolis police custody. Wednesday's events focused on the arrests of four Black men:
• Devonere Johnson, who goes by the name Yeshua Musa, and Gregg James, who were arrested last week and face charges related to confrontations with downtown business owners.
• Kelsey Nelson, who is facing charges related to the May 30 looting of Goodman's Jewelers on State Street on the first night of Madison protests.
• Marquon Clark, who goes by Sire Gq and was arrested Tuesday on suspected probation violation. Police have identified him as a "person of interest" in the June 23 firebombing of the City County Building.
All four men have been active in the protests.
"We just had the fourth Black activist who's been arrested in the span of a couple days," protester Sawyer Johnson said Wednesday. "We know that the Madison Police Department and elected officials are targeting Black revolutionaries for arrest right now. So we're coming out today to protest that and demand that our people get released and also demand that all charges get dropped."
Sire's Tuesday arrest came after a gathering at Elver Park called attention to the death of a 21-year-old Black man in Monona last Saturday. The man was found dead in a lagoon south of Lake Monona following a chase with Monona Police. All of the officers involved in the chase have been placed on leave and the state Department of Justice is investigating it as an officer-involved death.
The Elver Park event dispersed after gunshots were heard in the area, away from the gathering, and police stopped the vehicle Sire was driving for speeding, according to a woman at Wednesday's protest, and took him into custody.
"I was there. The thing is, Marquon was not speeding," said the woman, who said she was a passenger in the car. "They were watching us. We were over at Elver supporting the family of a young man that just lost his life. And as soon as we left, next thing you know there were police cars flashing their lights on us. We stopped and put our hands down. I looked up again and there's eight more police cars coming up to surround us."
Sire has spoken at public events in the past week, after the June 23 firebombing, and protesters on Wednesday wondered why there was a delay in police apprehending him.
"He got pulled over after three other Black activists had already been targeted, and he got pulled over deliberately for arrest," Sawyer Johnson said. "So we think that they're making stuff up right now and trying to come up with whatever they can to pin it on him, because he's been one of the most vocal revolutionaries in town right now."
Sire addressed the protesters from jail, via a phone placed next to a megaphone.
"Don't forget, this doesn't stop at all," he said. "No matter what, we've gotta keep fighting. They're trying to knock us down. I'm not going anywhere. I'm fighting in here for you all just like you're fighting out there for me."
He led the crowd in several chants before concluding.
"You all can't let this fade away. Whatever you have to do, you have to stay steadfast into it. I love every single one of you guys. They're trying to silence us. We can't allow that to happen."
Following speeches, protesters made their way through the nearby Hilldale Mall onto Midvale Boulevard, where they briefly held up traffic. They continued to march to the Ozanne's house.
Speakers there talked about the history of mass incarceration of Blacks in America, addressed the disproportionate number of Black people who are arrested and incarcerated in Wisconsin and challenged the idea that Ozanne is progressive if he, as a man of color, participates in a system that is so one-sided when it comes to its treatment of Black and Brown people.
The evening's protest was peaceful throughout.
Earlier in the day, Musa appeared in federal court via video link. The judge is waiting for a grand jury indictment before the case can advance.
Musa is facing two counts of extortion for allegedly demanding beer, food and money from two State Street businesses while threatening to destroy property.
Musa was arrested outside Coopers Tavern last Tuesday after several police officers wrestled him to the ground. Video of the arrest has been provided by the Madison Police Department and protesters have decried the methods used by officers involved.
Musa's arrest sparked a volatile night downtown, as a young Black woman was sprayed with lighter fluid and lit on fire by what is described in police reports as a group of four white men. Protesters ripped down two Capitol Square statues and state Sen. Tim Carpenter was assaulted.
Police have also arrested a white man, William T. Shanley, in connection with the extortion allegations.
Protesters who gathered at Ozanne's house Wednesday night said the allegations are unfounded and out of proportion.
"We can see the severity of the charges where somebody like Yeshua typically would be disorderly at most," Johnson said. "And what we're seeing is he's getting federal extortion charges. Those are like 20-plus-years charges. So everything's being heightened and blown out of proportion, not only in Madison, but across the nation because they're attempting to shut down dissent around Black liberation."
Get Election 2020 & Politics updates in your inbox!
Keep up on the latest in national and local politics as Election 2020 comes into focus.