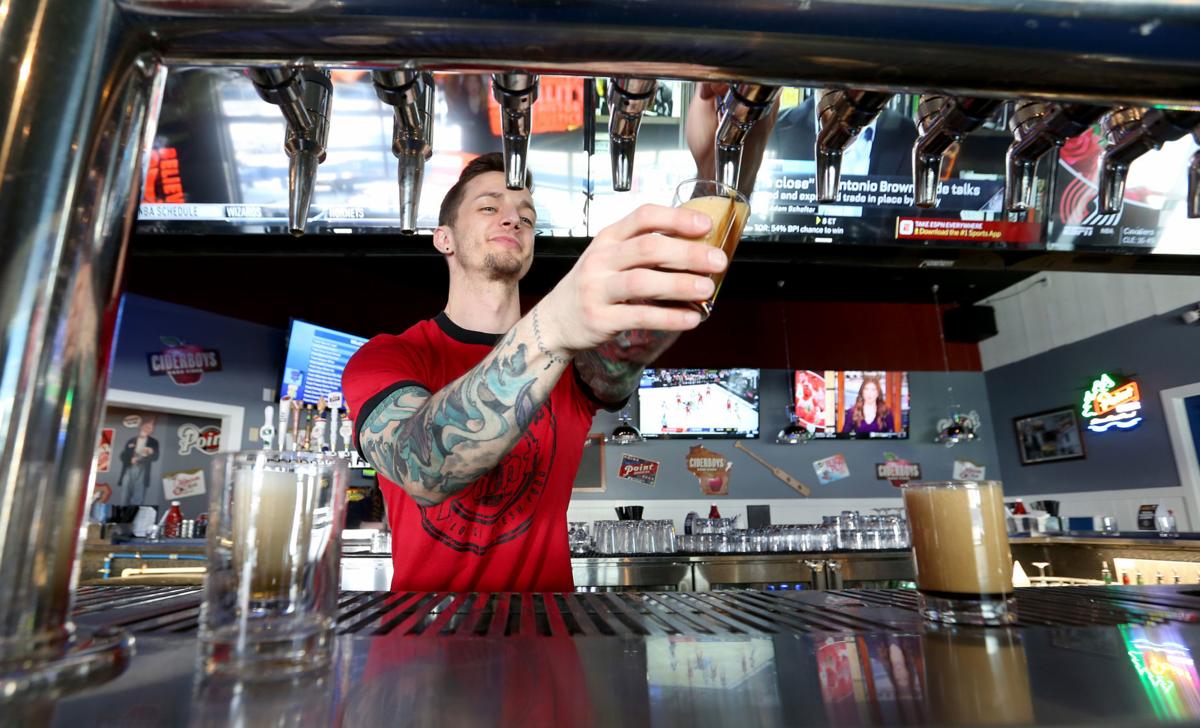 Alcohol industry stakeholders are working on a sweeping plan to increase enforcement, extend winery hours and make changes to the state's laws governing the three-tier system for producing, distributing and selling alcoholic beverages. 
The framework, which follows months of negotiations and meetings between brewers, wine and spirits representatives, distributors and others, was laid out in a Thursday email to members from the head of the Wisconsin Craft Beverage Coalition, a 250-person group that includes wineries, distilleries and craft brewers. 
The email from Will Glass, shared with the Cap Times, called the plan "the largest and most substantial modernization effort since the repeal of prohibition."
Details in the email largely reflect those contained in a document, also shared this week with the Cap Times, that outlines proposed modifications to Wisconsin's alcohol beverage enforcement practices. But it remains unclear to what extent the groups involved in these discussions are on board with the proposed changes — and whether or when lawmakers will begin drafting legislation. 
Assembly Speaker Robin Vos in an interview Thursday acknowledged the meetings had been occurring, and said he was the one who encouraged the groups to initially come together early this summer to begin discussions. But he wasn't aware if any Assembly Republicans were in the midst of writing legislation. 
"(My office isn't) drafting anything, but the hope would be that the interest groups among themselves from the far right, the people who are (Americans for Prosperity) and the ones who are free-market, to the ones who are more involved in the industry, would find a consensus and come together," the Rochester Republican said.  
Asked if he could see himself supporting a plan that didn't have buy-in from all interested parties, Vos said he'd "never say never" but added: "I certainly think it's unlikely if any major interest group says 'I hate that proposal,' that's just not the way we've normally done things." 
Some of the changes outlined in the email and memo would directly address the three-tier system, outlined in Chapter 125 of the state statutes, that divides the alcohol industry into three parts: manufacturers, distributors and retailers. Businesses in each part of the industry work together but must follow distinct, specific rules on how to operate.
The origins of the system date back to Prohibition and was created to prevent monopolies. While most alcohol industry groups and businesses agree that section of law is unclear and disjointed, they disagree on how to fix it. 
Americans for Prosperity Wisconsin director Eric Bott, who's been involved in the alcohol negotiations, didn't comment on specifics but said: "Our approach to this space as in any of these issues … is that we should seek to break down government barriers that hold back entrepreneurship in Wisconsin. We have an opportunity here to do that in a big way, and everyone will benefit, all aspects of our economy will benefit, and consumers will too."
Lobbyists for the Wisconsin Wine and Spirits Institute, Wisconsin Beer Distributors Association and the Wisconsin Tavern League didn't provide comment. 
Under the draft document, a new Division of Alcohol Beverages would be housed within the Department of Agriculture, Trade and Consumer Protection and charged with regulating the industry, spearheading statutory changes and more.  
The office, according to Glass' email, would "focus on trade practice as opposed to just revenue collection." 
Vos said he'd be "open to" moving alcohol beverage enforcement to DATCP as long as "we have enforcement that's fair, that doesn't stifle innovation but also make sure we protect the public."
The framework, Glass' email said, would also require so-called "wedding barns" to be licensed by the state, though he noted it would be an "easily attainable licensure that will keep venues in compliance when it comes to the safe and responsible consumption of alcohol." But there's no mention of that change in the lengthier memo. 
Wedding barns, the privately owned establishments advertised to the public and available to rent for a variety of events, have been a point of contention in Wisconsin as officials debate how or to what extent they should be regulated. 
It would also extend winery and distillery hours by ensuring closing hours that apply to producers selling alcohol in a municipality would match those that apply to retail licenses, per the document -- an issue that lawmakers have sought to address via legislation as recently as last year. 
Glass' email to fellow brewers about the plan noted other changes, such as allowing the retail sale of any beer, wine and spirit to take place at facilities that produce the beverages onsite, letting brewers legally bring their beer onto a licensed premise for sampling and more. 
He also stressed the lack of time of possibly getting legislation — once drafted — through the Legislature, as lawmakers are expected to be on the floor in January, February and perhaps March before adjourning for the year. 
"There will likely only be a handful of floor dates between now and the end of the legislative session," Glass wrote. "And while we and the legislators who are friendly to us continue to work in good faith towards restoration/modernization we know the clock is ticking."
Share your opinion on this topic by sending a letter to the editor to tctvoice@madison.com. Include your full name, hometown and phone number. Your name and town will be published. The phone number is for verification purposes only. Please keep your letter to 250 words or less.