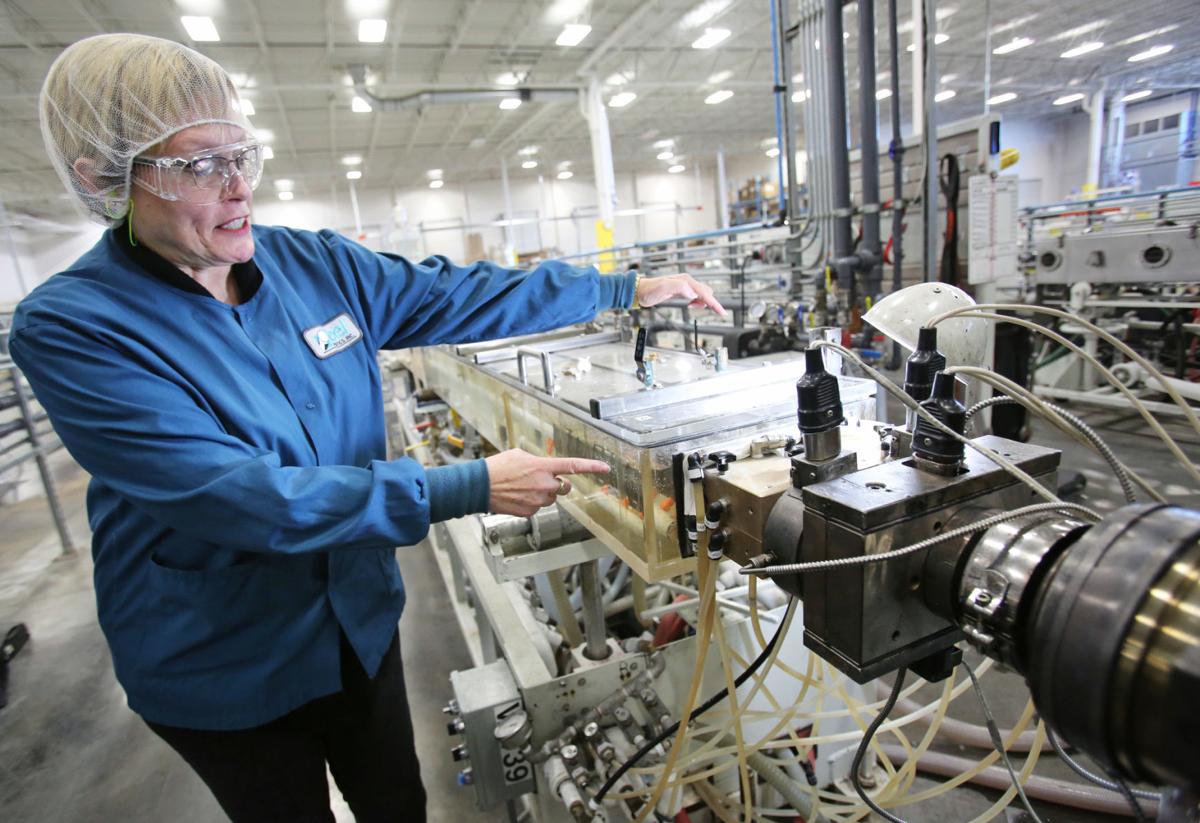 Looking at monthly jobs numbers, Wisconsin is doing pretty well, with three straight months of all-time high numbers of private-sector jobs, with a healthy growth in manufacturing jobs.
But monthly estimates aren't as accurate as quarterly reports, which recently showed a more modest picture of growth. 
According to preliminary estimates from the Bureau of Labor Statistics, Wisconsin gained 2,800 private-sector jobs in November. That brings Wisconsin to a total of 2,556,200 private-sector jobs, an all-time high for the state and the third straight month of record-setting job numbers. Among those gains was an increase of 2,000 manufacturing jobs. 
As a whole, estimates show the U.S. gained 228,000 jobs in November, and 31,000 of those were manufacturing jobs.
"We're especially pleased to see the manufacturing sector roaring back to life, adding a total of 159,000 jobs since President Trump took office after averaging a loss of more than 1,000 jobs per month during the last year of the previous administration," said White House Press Secretary Sarah Sanders.
In Wisconsin, the monthly estimates show that manufacturing jobs have been on the rise since March, when there were 467,900 manufacturing jobs. The preliminary estimates for November show 483,100 jobs.
That would be an increase of 45,800 manufacturing jobs and 232,600 total private-sector jobs since January 2011. Gov. Scott Walker pledged to create 250,000 private-sector jobs by the end of his first term.
The figures are part of the Current Employment Statistics program, which samples a small number of employers monthly. As preliminary estimates for November, the numbers are subject to revision.
The Quarterly Census of Employment and Wages, also provided by the Bureau of Labor Statistics, are considered a more accurate measure of job growth than the Current Employment Statistics program. The latest quarterly estimates, from June 2016 to June 2017, recently found that Wisconsin's private-sector growth ranks 28th in the nation, with a manufacturing growth rate of 0.8 percent. The quarterly census also found a drop in manufacturing jobs in Wisconsin in 2016. 
Surrounding states generally fared well in November. Illinois, Iowa and Michigan all saw increases in private-sector jobs, with increases of 1,700 for Illinois, 6,700 for Iowa and 10,700 for Michigan. Minnesota saw a decrease of 3,400 private-sector jobs.
Here's the Cap Times job database update: