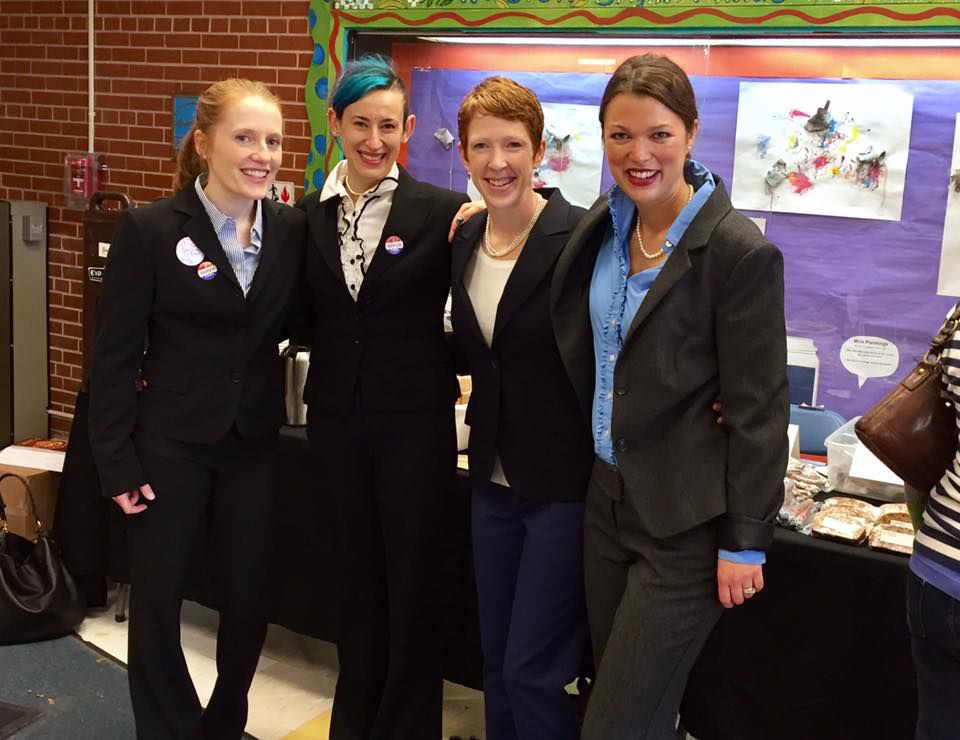 Ceri Jenkins told her friends in the fourth grade, the same year that Geraldine Ferraro became the first female vice presidential candidate nominated by a major party, that she was going to be the first female president. Now she's looking at the possibility of the first woman president with her daughter watching.
"It's incredible," Jenkins said. "If anything, I'm kind of astonished that I was into my 40s to see this happen."
Jenkins voted early for Hillary Clinton who will be the first woman to hold the president's seat if elected Tuesday. Her 8-year-old daughter may not have to wait as long as Jenkins did to see a woman in the White House.
"Most of her lifetime we've had a black president and to continue on this course and with this legacy of the first woman president, it's an amazing time in history," Jenkins said.
Jenkins' mother Lynn, who once was told by a male boss that strong women intimidate other male employees, believes the implications of Clinton being elected president are even greater for her granddaughters. This election has proved to her it's OK to be a strong woman.
"I have to say that I feel so much connection with other women and strong women," the elder Jenkins said. "In the past and when I was growing up, being a strong woman was frowned on."
Clinton voters around the country have shown support for their candidate by wearing white and pantsuits to the polls. The #WearWhiteToVote movement, trending on Twitter, expresses solidarity with American suffragists while the similar #pantsuitnation trend encourages women to mimic Clinton's favored fashion choice in support. 
Huge crowds in Rochester, New York visited Susan B. Anthony's grave — a tradition that took on greater meaning this election— decorating her headstone with 'I voted' stickers. 
Many women are experiencing voting in this election on a personal level, describing emotional and tearful moments at the polls. Watching a woman vying for the top political seat in the nation has also bonded and bridged generations of mothers and daughters.
Heather Clefisch, a Madison attorney and mother of two, sported a pantsuit in support of Clinton when she early voted. She described her voting experience as "surprisingly emotional."
"As a woman who has been told she's bossy since she could probably talk, it's a pretty powerful day to finally have a woman on the ballot and hopefully elected president," Clefisch said.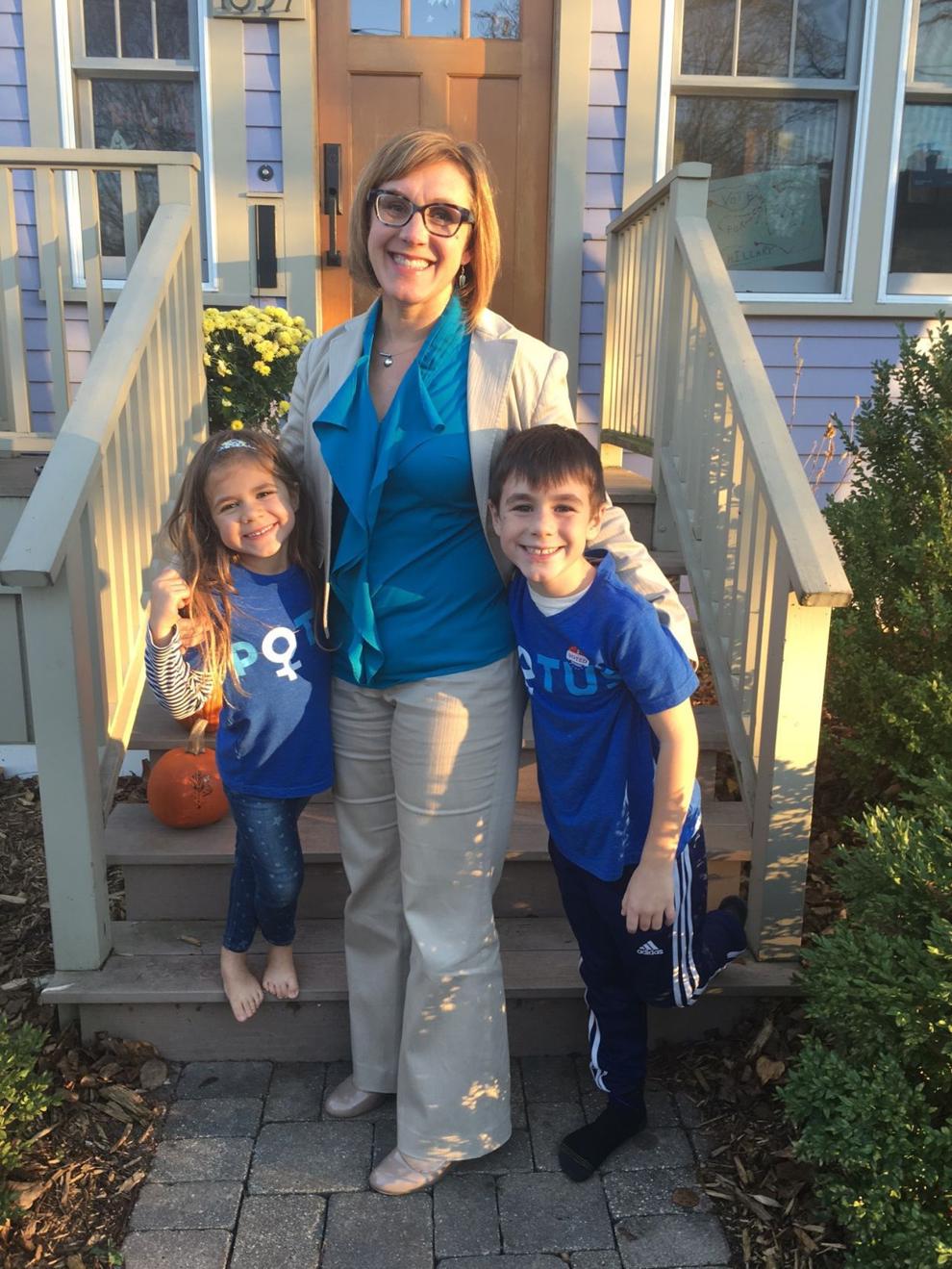 Even for a voter who described herself as disconnected from the campaign process, Leah Misemer said the act of voting on Election Day was significant.
"It definitely spoke to my child version of myself who was told that, 'Little girls don't do this,' and 'Little girls don't do that,'" Misemer said.
In that moment of filling in the ballot bubble for Clinton, Misemer said casting her vote felt like activism.
"If we succeed, if she gets into office, then we have changed our country," Misemer said.
Melissa Baldauff, former state Democratic party spokeswoman, said she has been overwhelmed with what the election has meant to her as a woman and sharing that with her 11-year-old daughter Alexa makes the experience more special.
"For my daughter, she won't really remember a world where women and people of color didn't have a seat at the table running the free world," Baldauff said.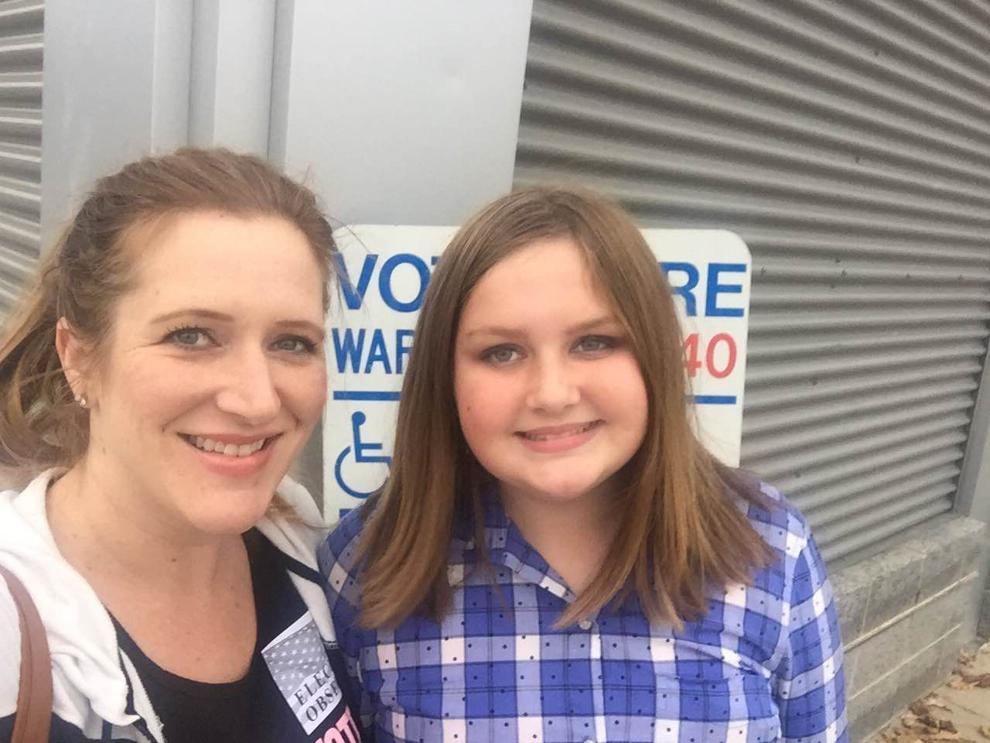 After her daughter told her she was "sick of the patriarchy" the morning of Election Day, Baldauff let her stay home from school and volunteer for the Clinton campaign. Viewing the election through her daughter's eyes has not always been positive though, she said.
"On the negative side, it's really upsetting to watch through a child's eyes the rancor and the terribly offensive, misogynistic, racist things that Donald Trump says and to see other Republicans defending him," Baldauff said.
Melanie Conklin described the election as a "weird meld of happiness and horror," with the more joyful moments stemming from experiencing the election with her daughter Rowan, who recently turned 18.
The mother-daughter pair even voted early together on Rowan's birthday a few weeks ago.
"It's the kind of bonding that you couldn't replicate outside of this craziness," Conklin said.
For Rowan, who is interested in pursuing politics, watching Clinton campaign has been inspiring.
"Being able to watch or potentially take on the most powerful office in the United States breaks down so many barriers," Rowan said.
A Trump defeat would also say "no to the idea that women can be objectified and women can be taken advantage of," she said.
Share your opinion on this topic by sending a letter to the editor to tctvoice@madison.com. Include your full name, hometown and phone number. Your name and town will be published. The phone number is for verification purposes only. Please keep your letter to 250 words or less.