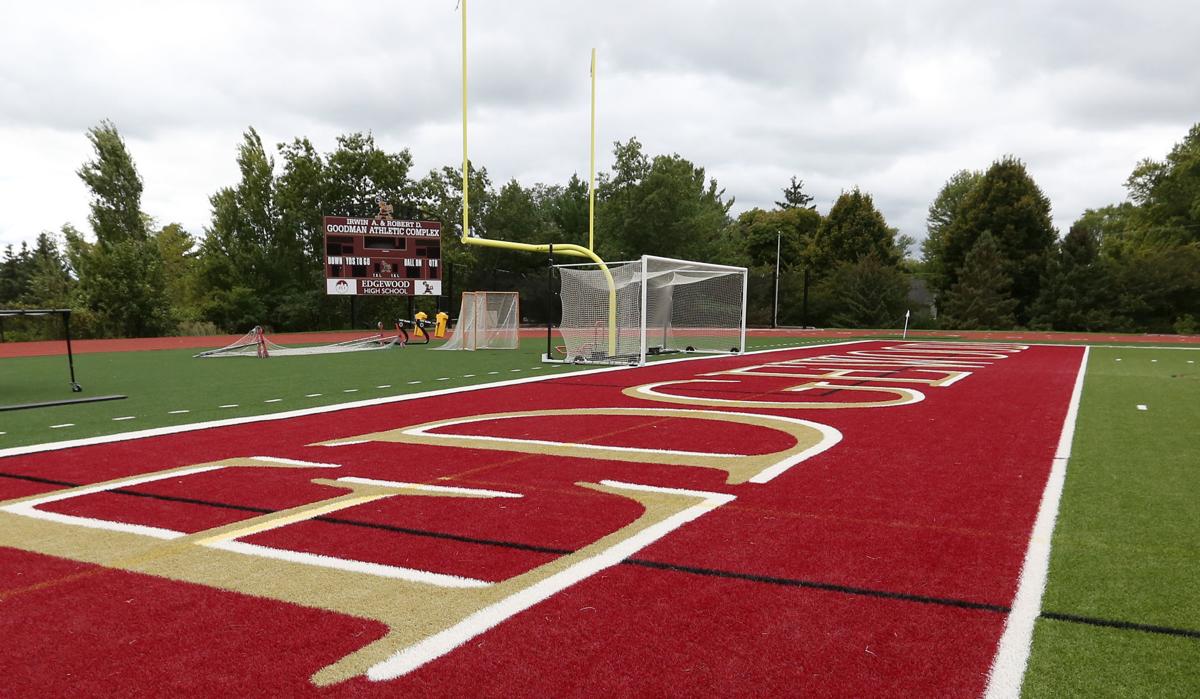 Madison's Plan Commission does not support Edgewood High School's request to repeal its master plan, which would allow the educational institution to host games on its athletic field.
On a 5-3 vote Monday, the commission recommended the City Council deny Edgewood's request. Commissioner Bradley Cantrell said maintaining the west side private school's 10-year master plan will promote the standard of public health, safety and welfare required by the city.
"We made the right decision in 2014 in keeping it for another five years," Cantrell said. "I understand that Edgewood has the right to ask for a repeal, but ... we're party to the review and approval, and I believe that we should keep the master plan in place." 
In addition to Cantrell, commissioners Eric Sundquist, Jason Hagenow, Kathleen Spencer and Michael Rewey voted to deny the request for repeal. Alds. Patrick Heck, District 2; Marsha Rummel, District 6; and Lindsay Lemmer, District 3, were in favor of upholding Edgewood's request. 
The City Council will take up the issue at its Jan. 7 meeting. 
Edgewood High School President Michael Elliott said in a statement that Edgewood is disappointed in the Plan Commission's decision but looking forward to the City Council vote.
"From the start, Edgewood has simply asked for fair and equitable treatment for our student athletes," Elliott said. "I would also like to thank the mayor and city staff for also working to that end. We welcome the opportunity to continue to work productively with the city."
Edgewood and its immediate neighbors have been at odds for months over proposed changes to the Catholic school's athletic field and whether the school can hold games on its field. The conflict escalated in August when Edgewood sued Madison, arguing under the Religious Land Use and Institutionalized Persons Act that the city is treating the private school differently than its four public high schools.   
This spring, the city's zoning administrator discovered that Edgewood was in violation of its 2014 Master Plan by allowing athletic contests to occur on its field. 
Educational institutions located within a campus institutional zoning district, such as Edgewood, can voluntarily create campus master plans. All buildings included in a 10-year master plan are considered approved and do not require additional City Council approval. The plan also designates the uses of various open spaces on campus.
Edgewood's plan did not name athletic competitions as a proposed use. 
The city approved Edgewood's voluntary master plan according to a zoning map amendment. The standard for the amendment states that the city should base the decision on "public health, safety and welfare, shall be consistent with the Comprehensive Plan, and shall comply with Wisconsin and federal law." 
The city applied the same standard when it zoned Edgewood into the campus institutional district without a master plan. 
"The notion that public welfare is not met by not having (a master plan) now, I struggle with because nothing about the law has changed," Strange said. 
Strange said in a Nov. 11 memo to the commission that if the City Council ultimately decides to deny Edgewood's request to repeal its voluntary master plan, it will need to explain how this standard was met in 2013 but is not met now.
Ald. Tag Evers, District 13, emphasized that an institution's voluntary entrance into a master plan does not mean an automatic exit. He urged commissioners to make a "gut call" on what decision would "continue or promote public welfare or diminish it.  
"Repealing a master plan would cause harm to public welfare and further damage relations between Edgewood and its neighbors," Evers said. 
Last October, Edgewood proposed plans for a new stadium with 1,200 seats, lights and a sound system. Neighbors opposed the project, saying the proposed changes would disrupt the neighborhood.   
A grassroots group called No New Stadium rose up in opposition. After the meeting Monday, the group said in a statement that the Plan Commission's vote "upholds the value of civic engagement."
"Plan Commission saw the big picture here, and chose not to strip away our neighborhood's ability to defend itself against threats to its health and well-being," the statement read. 
The group was disappointed in the city attorney's office explanation, which members said was "a narrow and limiting legal framework." 
"We hope our elected officials on the Common Council will understand that repealing the Master Plan does not bode well for healthy and vibrant city neighborhoods, wherever they are located," the statement said. "The elephant in the room is Edgewood High School's religious discrimination lawsuit, and the decision today sends an encouraging message — that the threat of a lawsuit, however baseless, is not enough to get your way in city hall today."
Sundquist said his vote to deny Edgewood's request is not connected to the school's stadium proposal.
"This is not a proxy vote in any way about the stadium," Sundquist said. 
Edgewood can apply for changes to its master plan to implement changes to its field. 
In October, the Plan Commission signed off on a change that would require all entities without a master plan located in a particular zoning district to gain extra approval from the city before making changes to any outdoor uses.
If the City Council repeals Edgewood's master plan, this would apply to Edgewood.  
Before the change, schools without a campus master plan located within the Campus Institutional zoning district were not required to receive approval from the city to create uses, such as sports and recreational facilities, that occur outside of an enclosed building.
Share your opinion on this topic by sending a letter to the editor to tctvoice@madison.com. Include your full name, hometown and phone number. Your name and town will be published. The phone number is for verification purposes only. Please keep your letter to 250 words or less.
Get Government & Politics updates in your inbox!
Stay up-to-date on the latest in local and national government and political topics with our newsletter.