Earlier this year, the Cap Times, with input from Madison residents, developed the People's Agenda as a way to guide our coverage of public policy issues and hold politicians accountable for answering questions important to the community.
Leading up to the Nov. 3 election, each of the candidates for Dane County legislative seats were sent the following questions. Their answers have been printed in full without editing. These are answers from Democrat Kelda Roys, who is running unopposed for the 26th Senate District.
Kelda Roys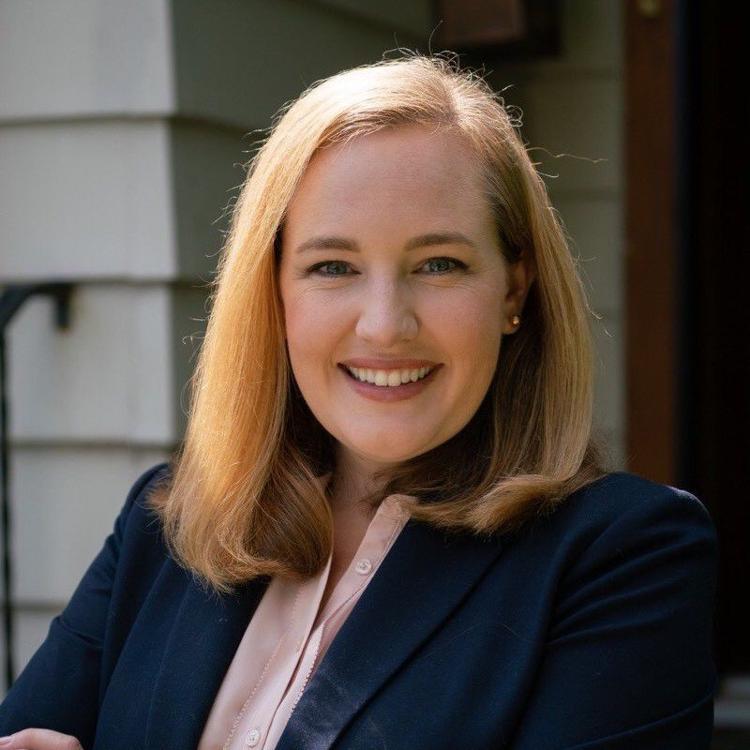 Occupation: Small business owner, attorney
Political experience: State Representative, 2009-2013
What are your specific plans for addressing structural racism and racial inequality in areas such as health care, incarceration and income?
Wisconsin is the worst state for Black children. Our state budget should make significant, targeted investments into communities of color, while dismantling structural racism and policies that harm people of color, especially Black people. We must shift spending away aggressive policing and mass incarceration towards education and social services. Healthcare is a right -- we should enact Badgercare for All, while expanding Medicaid and adding a public option to the Affordable Care Act to cover as many people as quickly as possible. To address our infant/maternal mortality crisis, all birthing people should be able to choose their birth attendant and setting, and have a birth support person such as a doula. Nurse home visits, along with at least 12 weeks of universal paid family and sick leave, will give all babies a better start in life. Paid leave is essential for our economy, too -- anyone who becomes ill or needs to care for a sick or dying loved one shouldn't have to worry about losing their income. Raising the minimum wage, ensuring tax fairness, providing $1000 baby bonds, and expanding affordable housing and transit can all help build a more just and equitable Wisconsin, especially for Black and brown Wisconsinites.
What will you do to attract jobs and opportunity for people in poverty?
Too many Wisconsinites work 40, 50, 60 or more hours a week but live in poverty. Every worker deserves a living wage. We also need to enable all Wisconsinites to further their education, whether through worker training, technical colleges, or our universities. We should make public 2-year colleges free while addressing the student loan crisis that is strangling the economic prospects of three generations, and disproportionately harms women of color. And we must expand early childhood education and affordable childcare so that kids thrive and parents - especially women - can participate in the workforce. 
New jobs are by and large created by small businesses and homegrown entrepreneurs. Rather than shoveling massive public dollars to big corporations and polluters like Foxconn, we should be investing in education and making Wisconsin a great state to live, work, and start a business. That means decoupling health care, paid leave, retirement security, and other benefits that create economic security from employment -- that levels the playing field for small businesses and makes it easier for people to take the leap to become entrepreneurs. We also need easier access to capital, especially for people and communities that have been marginalized or shut out of traditional financing opportunities. 
How will you address Madison's and Wisconsin's racial disparities in education, which are among the worst in the nation?
Disparate educational outcomes are evidence of bad public policy, inadequate investment, and an unequal society -- they show gaps in opportunity. We must reinvest in Wisconsin's public schools: fully fund K12 schools and higher education and end the flow of public dollars to private, unaccountable voucher schools. We must also fix the funding formula, which disadvantages both urban and rural school districts, so every child, regardless of zip code or county, has a great public school. Schools should be equitably funded -- with adequate resources (funding, staff, facilities) to meet the needs of the children they are educating. We should also prioritize making every school racially and economically diverse, which benefits all children, and our society. In addition, we need to treat educators with the respect they deserve -- for instance, fair compensation, the right to collectively bargain and have a voice in their workplace, adequate preparation time, and professional autonomy. 
Perhaps the best investment we can make is to guarantee access to early childhood education and high-quality affordable childcare for every family. Expanding early childhood programs dramatically reduces the opportunity gap, helps our economy, and is one of the smartest, most just, and most economically savvy investments we can make.
What will you do to address water challenges facing Dane County, including flooding and PFAS contamination?
The climate crisis is wreaking havoc on our watershed, from dangerous, costly flooding to increased water pollution. PFAS and other "forever chemicals" are polluting surface water, making it unsafe to eat fish from local waterways, and groundwater, forcing well closures. We need stronger building standards and strict state and local regulation of land use and development, non-point-source pollution like agricultural runoff, and industrial pollutants like PFAS. Clean water is the right of Wisconsinites - for drinking, for recreation, and for our environment. The DNR and Dane County need adequate staffing and funding to enforce existing water quality laws and manage watersheds, and should deny or revoke permits that could be detrimental to water quality or increase flooding. 
More broadly, we need drastic measures to address the climate crisis, reduce carbon emissions, and help build resilient landscapes. I support Wisconsin's Green New Deal and moving as quickly as possible to 100% renewable energy. Preserving and restoring wetlands and marshes is our best protection against flooding, and our most effective filter for improving water quality. We should support family farmers who want to do the right thing, by increasing buffer strips, expanding safe manure management options like digesters, and moving to regenerative agriculture.
What can Wisconsin do to stem the spread of COVID-19 and be better prepared for future surges as well as other future pandemics?
Science should guide public decisions -- especially in this global pandemic. We need to do what epidemiologists recommend, and follow the detailed plans for stopping the spread of coronavirus that this Republican administration jettisoned for political purposes. 
The most important tools we have for stopping this pandemic and saving lives are staying home, physical distancing, and wearing masks. The US now leads the world in COVID cases and deaths, and Wisconsin is one of the country's worst hot spots. We need statewide (and preferably national) rules to mandate this.
Andy Slavitt, one of Obama's top health officials, has said that we can get the pandemic under control in 4 to 6 weeks, by enacting a more strict period of nearly everyone staying at home, greatly expanding rapid testing and contact tracing, and providing emergency cash payments to families and businesses to get them through this period. This is, by and large, how other countries have managed to beat COVID. Our failure to do so thus far is due entirely to the Republican leaders -- from the president on down to the state legislative leaders here in Wisconsin -- who put their own selfish personal and political interests ahead of our health and lives. 
Do you support nonpartisan redistricting and if so, how will you push for the establishment of that process?
Citizens should select their representatives, not the other way around! I've always been a strong supporter of independent, nonpartisan redistricting. In the Assembly, and later as a Common Cause board member, I fought to pass legislation to enact an Iowa-style non-partisan commission for fair redistricting. I am encouraged that this issue is now receiving the attention it deserves - a marked change from 10 years ago, when those of us advocating for fair maps felt like we were shouting into the wind. 
In addition to fair maps legislation, I support the People's Maps Commission, Gov. Evers' citizen-led redistricting committee. We must use every tool at our disposal to ensure fair maps in 2021, including enforcing the rights of voters to cast meaningful ballots in state and federal courts. Ultimately, this is about restoring true democracy - where voters get to hold their elected officials accountable at the ballot box. To do this, we need to expand voting rights, eliminate racist voter suppression laws and practices, enact public campaign financing and stop the flow of dark money into elections, pass universal adult franchise and voting by mail, and pass the National Popular Vote so the person who gets the most votes becomes President.  
What, if any, changes in state and local government do you believe are necessary to better hold police officers accountable to the public?
We need drastic reform of police procedures, oversight, and budgets. More broadly, though, we need to focus on actually creating public safety -- which means redirecting resources from policing and prisons to people and communities that have been harmed by over-policing and under-investing, especially communities of color. Our current system of selectively arresting and incarcerating ever more people is breaking our budgets and causing tremendous lifelong harm to millions of families, disproportionately BIPOC. 
I have detailed policy platforms on my website, keldaroys.com, for police reform, ending mass incarceration, and dozens of other issues, but here is a brief list of important reforms I'll work to pass.
-Stringent use of force standards and community control over police standards/policies
-Expand alternative first responders and don't send armed police for situations that don't require it (mental/behavioral health specialists, mediators, accident report filers, homeless/housing specialists)
-Punish and prosecute officers who perpetrate violence, or fail to intervene to stop it 
-Increase educational and training standards for officers
-Decriminalize poverty, substance use disorder, and mental illness
-Expose and end racial profiling
-Establish ongoing truth and reconciliation commissions
-Prioritize restorative justice
What should Dane County and/or Wisconsin do to create more affordable housing, including in areas where residents can easily get to jobs, services, etc. through public transportation?
We should provide direct monthly economic support to economically vulnerable people so they can meet their families' needs, to protect public health during the pandemic, and to prevent a wave of mass evictions and foreclosures once the moratorium expires. Preventing homelessness is better and less expensive than rehoming people. 
More broadly, we should invest public dollars in building safe, quality housing stock that will remain permanently affordable and publicly owned. In allocating other funding - whether tax credits, grants, loan programs, or other financing, we should prioritize proposals that maintain residents in their neighborhoods, are integrated, and limit displacement. Maintaining existing affordable housing stock is also important; targeted funding for necessary improvements and upgrades like energy efficiency for older buildings can help prevent this housing from being torn down and redeveloped as luxury high-rises. We also need to level the playing field for tenants and restore tenants' rights and establish a right to counsel in eviction proceedings. Other creative solutions involve cooperative housing and purchasing, zoning changes, and expanding accessory dwelling units. 
Ultimately, affordable housing is a crisis borne of economic injustice. We need to raise wages and invest in human infrastructure, including healthcare, education, childcare, and transit.
Sign-up here for the Campaign Notes newsletter to get important Wisconsin politics updates in your inbox each Thursday, now through Election Day. 
Get Government & Politics updates in your inbox!
Stay up-to-date on the latest in local and national government and political topics with our newsletter.