Earlier this year, the Cap Times, with input from Madison residents, developed the People's Agenda as a way to guide our coverage of public policy issues and hold politicians accountable for answering questions important to the community.
Leading up to the Nov. 3 election, each of the candidates for Dane County legislative seats were sent the following questions. Their answers have been printed in full without editing. These are answers from Democrat Francesca Hong, who faces Republican Patrick Hull in a race for the 76th Assembly District. Hull did not respond to the questionnaire, despite repeated requests.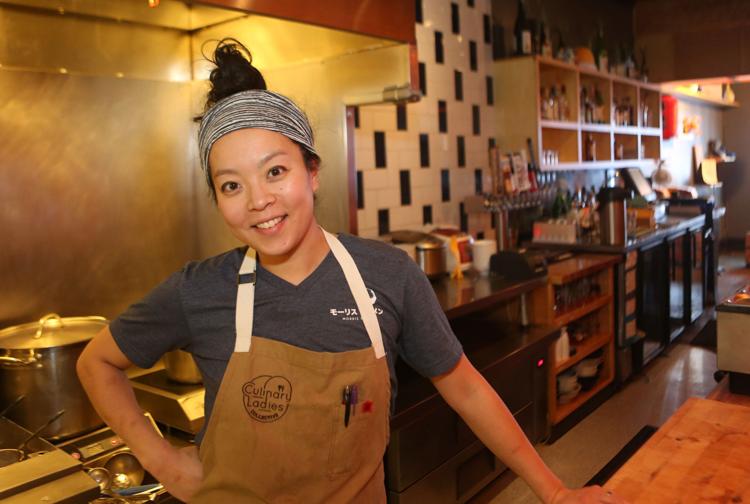 Francesca Hong
Occupation: Small Business Owner
Political experience: None
What are your specific plans for addressing structural racism and racial inequality in areas such as health care, incarceration and income?
Racism is a public health crisis and the Covid-19 pandemic has revealed the existing racial disparities that stem from the criminalization and subjugation of those who lack housing, healthcare and living wages. To combat structural racism we must begin by ensuring basic human rights are provided to all Wisconsinites. In office, I plan to propose an immediate increase in the state minimum wage to $15 per hour, allowing the lowest earners to earn a living wage. I will support all legislation for stand alone Medicaid expansion and will propose that the state accept federal funding to expand healthcare access to all Wisconsinites, regardless of income. We can also reduce the state's prison population by enacting legislation that will direct our prison systems towards rehabilitation rather than profits and punishment. This effort will include incorporating food justice systems directly into rehabilitation programs which will create jobs here in Wisconsin. Additionally, the prohibition of marijuana, which disproportionately criminalizes BIPOC, is the lynchpin of our current racist justice system. Legalization and decriminalisation will bring in revenue for the state that should be used to reinvest in marginalized communities.
What will you do to attract jobs and opportunity for people in poverty?
Wisconsin can help those in poverty by passing a $15 minimum wage. Policies such as a fair $15/hr wage, labor contracts for hourly workers, affordable health care and tax relief for businesses who take care of their workers will be implemented with everyone in mind: families, businesses, and individuals alike. These programs and policies in turn will be able to provide significant debt relief in the future because it gives workers back their purchasing power and control. When an investment is made in the mental and physical well-being of the working individual, Wisconsin wins.
How will you address Madison's and Wisconsin's racial disparities in education, which are among the worst in the nation?
Education is the most important investment for this community. Schools are falling apart, especially those in predominantly Black neighborhoods. I plan to support measures that will increase state funding of schools across the board, bringing much needed funds and renovations to many school districts and neighborhoods. Returning state funding of schools back to its two-thirds level before 2008 will reduce reliance on local property tax, shift the burden from poor and marginalised neighborhoods, and allow all students equal access to a great Wisconsin education. All of these measures have to include a substantial pay raise for teachers and support staff, which is needed to ensure that teachers can afford to live in their own communities. Our efforts must start with investing in professional development opportunities and making  sure that student teachers have adequate training and compensation. I will also advocate for education programs in K-12 schools that teach racial inclusivity and the history of racism in the US. In the immediate moment, here in Madison, we must invest in our students by voting yes for the 2020 MMSD Referenda.
What will you do to address water challenges facing Dane County, including flooding and PFAS contamination?
I will begin dialogue with GOP leaders and work to find mutual benefits across various Wisconsin communities in cleaning up our water systems.  PFAS contamination is a human issue that must be addressed with bipartisan legislation. This starts with a state jobs guarantee in the form of a green new deal which will provide thousands of sustainable jobs and ensure our commitment to Climate Justice. Our climate is deteriorating and addressing flooding mitigation is incredibly important here in Wisconsin.
What can Wisconsin do to stem the spread of COVID-19 and be better prepared for future surges as well as other future pandemics?
Testing, testing, testing. The state of Wisconsin needs access to rapid testing. It's not enough that free testing centers operate only in the Madison and Milwaukee metro areas. Rural Wisconsin is currently experiencing per-capita COVID-19 surges that are unmatched anywhere else in the state. The legislature needs to immediately provide funding to allow free rapid testing no further away than a fifteen minute drive from every Wisconsinite. It is also imperative that the GOP work with Governor Evers to implement a coherent and state-wide mask and social distancing mandate. Partisan bickering has no use during a pandemic—the chaos that is occurring now is unsustainable and frankly bad for business. A statewide mandate and a beefed up testing process would save lives and would give our businesses a fighting chance of surviving this economic crisis.
Do you support nonpartisan redistricting and if so, how will you push for the establishment of that process?
I fully support Governor Evers' non-partisan People's Maps Commission. The commission will allow the redistricting process to be open, fair, and collaborative. In the legislature, I will refuse to vote for any partisan maps that do not represent a fair opportunity for voters to choose their representatives. I will support Governor Evers' veto of any undemocratic maps pushed through by the GOP. The people of Wisconsin should choose their representatives.
What, if any, changes in state and local government do you believe are necessary to better hold police officers accountable to the public?
I will support any legislation that:
- Requires body cameras for every officer in the state.
- Bans specific chokeholds and limits use of deadly force unless absolutely necessary.
- Charges officers who fail to intervene in cases of excessive force and protects intervening officers from retaliation.
- Decertifies and fires officers who use excessive force or fail to intervene.
- Removes qualified immunity, allowing citizens to sue individual officers in civil court.
- Allows police prosecutions of departments and officers by the state attorney general.
- Protects protestors from excessive and indiscriminate use of rubber bullets and tear gas.
- Requires data tracking, including demographic information, to be shared between local law enforcement and the state as a condition for funding.
- Ends broken windows policing and hyper-aggressive enforcement of minor non-violent infractions, like traffic violations.
- Requires robust data gathering policies
- Bans questions regarding arrest and conviction status from mortgage and other loan applications, job applications, and the right to vote.
- Ends inability to pay fees as offenses punishable by imprisonment, parole violation, or suspension of driver's license.
- Terminates police department's relationship with ICE
- Limits police department budgets to a capped percentage of city revenues.
- Reduces spending on police and recruits municipalities in addressing policing in their communities.
What should Dane County and/or Wisconsin do to create more affordable housing, including in areas where residents can easily get to jobs, services, etc. through public transportation?
The state should immediately raise the median income through a $15 minimum wage to close the gap between housing prices and area income. This will raise the area median income rate in Madison, which currently excludes many BIPOC and sets fair housing values way too high. In the meantime Dane County should increase emergency housing and temporary housing for those who are houseless and also increase affordable housing for those not concentrated in North and South Madison. The state should immediately repeal the GOP's prohibition of municipalities from requiring regularly scheduled inspections. The state should also implement policies prohibiting landlords from turning away prospective tenants because of criminal convictions, evictions, income, or race.
Sign-up here for the Campaign Notes newsletter to get important Wisconsin politics updates in your inbox each Thursday, now through Election Day. 
Get Government & Politics updates in your inbox!
Stay up-to-date on the latest in local and national government and political topics with our newsletter.