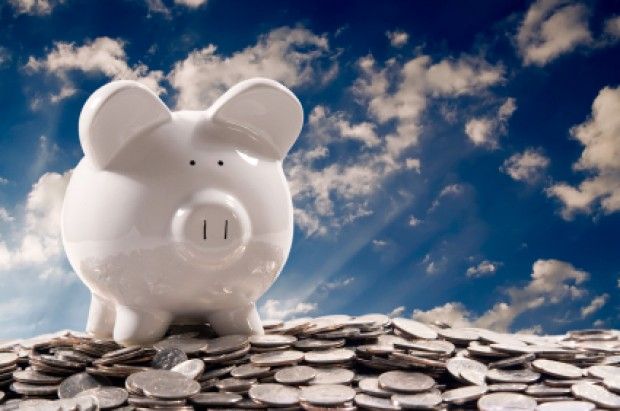 The government pension might not be so safe after all.
A series of court rulings around the country are shaking the long-held assumption that promised retirement payments can't be touched.
One well-publicized court ruling in California involved a municipal bankruptcy and no local units of governments in Wisconsin are in that kind of dire financial position.
But experts say the courts are starting to look at government retirement plans in a new light just as millions of baby boomers are retiring and starting to collect their payouts.
"They are indicating that pension benefits are not sacrosanct," said Keith Brainard, research director of the National Association of State Retirement Administrators.
One court ruling just came in Stockton, California, where a U.S. Bankruptcy judge approved that city's refinancing plan but said the city could have legally cut worker's retirements, even though it chose not to.
"Next time we see a Chapter 9 bankruptcy filing, pensions will be up for negotiation just like every other creditor," Karol Denniston, a public finance lawyer, told the LA Times in a story posted this week.
CalPERS, the giant California public employee pension system, has spent millions fighting the Stockton case and is now involved in another bankruptcy case in San Bernardino. Two private companies owed $50 million by the city say it's illegal for San Bernardino to continue paying CalPERS to fund worker pensions while they get nothing.
The Colorado Supreme Court last year reaffirmed that decision, prompting outcries from pension advocates.
The ruling was "a major departure from the rule of law to allow a public entity to unilaterally abrogate an agreement to which they willingly and legally entered merely because they don't feel like paying the costs anymore," Richard Allen told the Denver Post.
Wisconsin has not yet attempted to cut promised payouts to retirees. But Act 10, the 2011 law that crippled public employee unions, required government workers for the first time to contribute a portion of their take-home pay toward their pensions.
Vicki Hearing, a spokeswoman for the State of Wisconsin Investment Board, declined to comment on what impact the various rulings might have going forward.
Wisconsin's retirement system is fully funded and considered one of the best run in the country.
Brainard agreed that Wisconsin's retirement system is "quite sound" but said the recent rulings have opened to the door to changes as governments deal with budget shortfalls.
"What the courts are saying is you can't simply take pensions off the table," he said.
Participants in the WRS have worried that Gov. Walker and the Republican controlled Legislature would attempt to privatize portions of the WRS, cut payouts or make other changes. One proposal called for letting UW employees opt out of the system.
But a 2012 report written jointly by the Walker administration and the semi-autonomous Department of Employee Trust Funds recommended against changes.
Walker's 2015-2017 budget proposal does not include any changes to the WRS, Hearing said.
Editor's note: This story originally said incorrectly that CalPERS is the pension system for California teachers. 
Share your opinion on this topic by sending a letter to the editor to tctvoice@madison.com. Include your full name, hometown and phone number. Your name and town will be published. The phone number is for verification purposes only. Please keep your letter to 250 words or less.
Get Government & Politics updates in your inbox!
Stay up-to-date on the latest in local and national government and political topics with our newsletter.