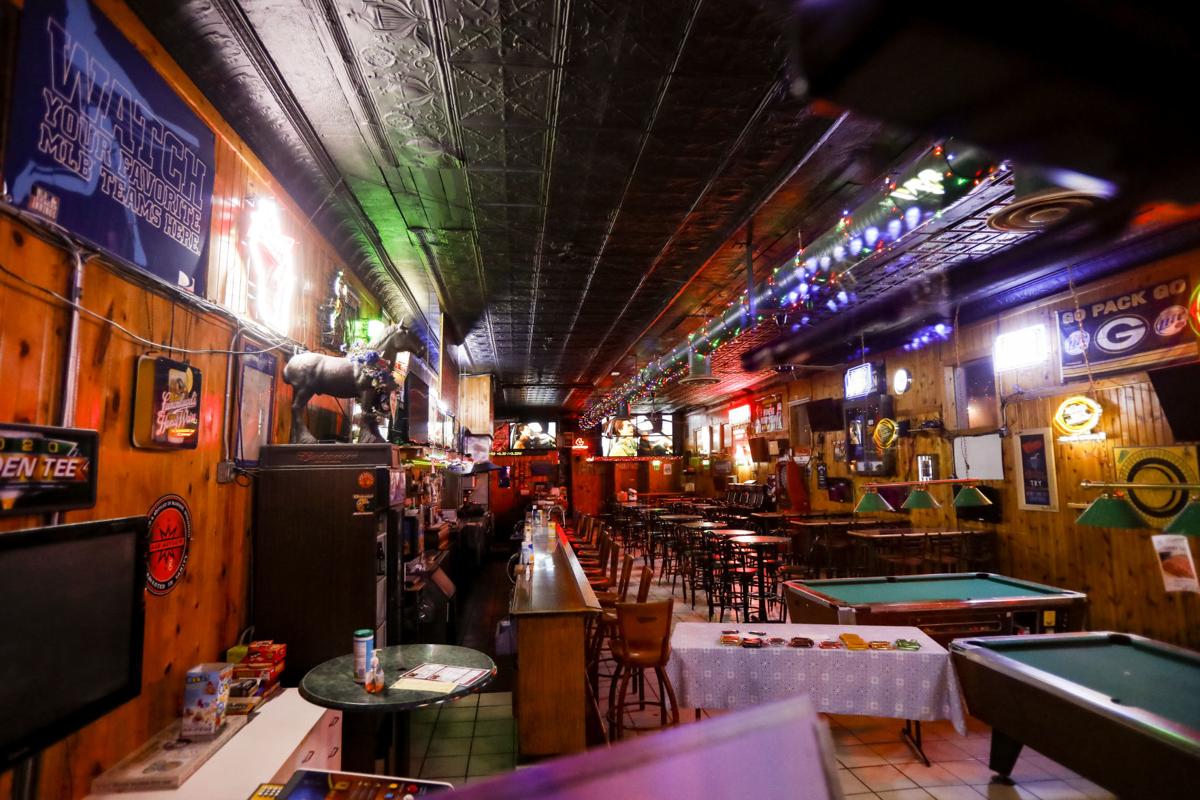 Starting Monday, restaurants and businesses in Dane County will be able to operate at half their capacity and indoor gatherings of 50 people or fewer are now allowed, Public Health Madison & Dane County announced Friday.   
The announcement allows restaurants, gyms, salons and community centers to operate at 50% capacity with some restrictions and physical distancing measures in place. With three days until the new order takes effect, businesses can prepare to increase capacity under the new phase of the local "Forward Dane" plan that officials announced May 19. 
Though restrictions are loosening, Janel Heinrich, director of Public Health Madison & Dane County, reminded residents to remain cautious as the COVID-19 pandemic continues. 
"Businesses and workplaces are reopening with required measures to help contain the spread of disease, but COVID-19 is very much still in our community," Heinrich said in a statement. "We need our community to remain vigilant and careful as we move to new phases so we don't see a spike in cases."
Dane County's plan was put into place after the Wisconsin Supreme Court knocked down a statewide safer-at-home order. It consists of four phases in addition to a "prepare for safe reopen" time period. Madison and Dane County are able to move between the phases by hitting certain public health benchmarks. 
The fifth public health order takes effect at 8 a.m. June 15. There is no end date, but the county will remain in Phase 2 for a minimum of two weeks. To move to Phase 3, the public health department needs two full weeks of data from June 15-28 in addition to several days to compile data from that time period.  
Dane County Executive Joe Parisi remains supportive of the Forward Dane plan, calling it "a sound approach that is based in science and data." 
"It can be easy to criticize from the sidelines, but the reality is that Public Health Madison & Dane County have been leaders in the state from the start, and I have no doubt that their actions have prevented illness and death in our community," Parisi said in a statement.
The purpose of the Forward Dane Plan is to reduce the number of people who contract and die from COVID-19. It's also meant to provide a path forward to long-term economic recovery. 
As of Friday, the public health department reported that 926 people have tested positive for COVID-19 in Dane County and 30 have died from it. 
Since May 21, Public Health Madison & Dane County has seen the average number of new cases per day double from 8 to 16. 
"With these trends, we're reminded that while the phase has changed, the virus still hasn't. The virus is still as infectious and dangerous as it has always been," Mayor Satya Rhodes-Conway said in the statement. "We want to stress risk reduction: doing things to minimize your risk while we work back towards normalcy. Remember that the actions you take affect others."
Phase 2 details 
Officials will reassess the criteria 14 days after implementation of Phase 2. If more than half of Dane County's metrics are green and none in the county or "Southern Region" are in the red, the county will move to Phase 3 of the plan.
"Based on today's metrics, we would not meet the criteria to move to Phase 3," according to the public health department. 
Phase 2 loosens restrictions on a variety of industries.
Restaurants are allowed to increase to 50% indoor capacity, up from 25% in Phase 1, and maintain outdoor seating. They must also assure spacing requirements are met and customer self-service is still banned. 
Offices, gyms, salons, community centers, indoor shopping malls, bowling alleys and retail establishments are among the other settings that can increase to 50% capacity, up from 25% under Phase 1.
Long-term care facilities can have visitors for compassionate care, though they must screen them for symptoms of illness and are still not allowed to hold group activities or communal dining.
In other areas, like child care facilities, nothing changes from Phase 1 to Phase 2. No interaction is allowed between groups or classrooms, and groups are restricted to 15 or fewer for child care.
Outdoor playgrounds and splash pads can open during Phase 2, likely to be welcome news for parents as summer officially begins.
Indoor gatherings are limited to 50 people maximum, while outdoor gatherings can have up to 100 people. In both cases, the plan requires physical distancing.
If Phase 2 is maintained into the fall, places like K-12 schools and post-secondary institutions would be allowed to open. Both UW-Madison and the Madison Metropolitan School District are still considering plans for the fall. 
Scott Girard contributed to this report. 
Share your opinion on this topic by sending a letter to the editor to tctvoice@madison.com. Include your full name, hometown and phone number. Your name and town will be published. The phone number is for verification purposes only. Please keep your letter to 250 words or less.
Concerned about COVID-19?
Sign up now to get the most recent coronavirus headlines and other important local and national news sent to your email inbox daily.