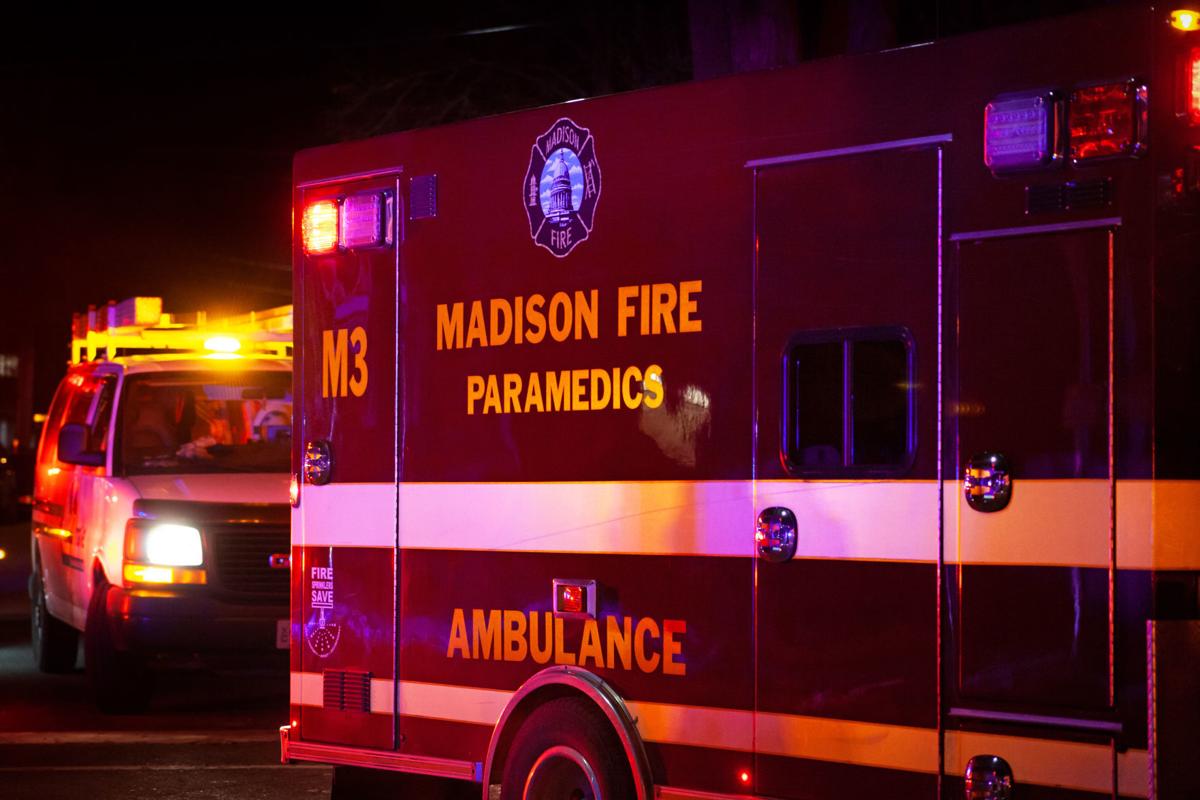 A new task force aims to help Dane County further coordinate and strengthen its efforts to prevent deaths from opioid overdoses, suicide and chronic alcoholism. 
These "deaths from despair" have been on the rise and are exacerbated by challenges caused by the COVID-19 pandemic. 
"We're not immune to this in Dane County, in spite of everything our community has to offer: strong economy, active social networks, excellent health care," Parisi said during the group's first meeting last week. "The opioid overdose epidemic and suicide have been on the rise here along with the rest of the nation." 
Data from Public Health Madison & Dane County show an increase in emergency response calls for suspected opioid overdoses in 2020 over prior years.
Hannah Flanagan, the clinical director of emergency services at Journey Mental Health, said many people calling in to the clinic's 24-hour crisis hotline were experiencing situational stressors and were at a "crisis boiling point."  
People shared their feelings of increased anxiety, hopelessness, worry and disconnectedness. 
"What we noticed in 2020 was that the population of callers changed dramatically," Flanagan said. "We saw a lot more folks who were experiencing mental health-related symptoms based on all the stress that they were experiencing because of the pandemic." 
In 2020, EMS agencies in Dane County responded to a 23% higher volume of suspected overdoses compared to 2019, according to Community Health education specialist Sarah Johnson. They responded to a monthly average of 95 suspected overdoses last year compared to a monthly average of 81 in 2018 and 2019. 
Johnson said the highest volume of EMS responses to suspected opioid overdoses over the past three years occurred between March and July of 2020. However, the increase in suspected overdoses began as early as fall of 2019. 
At this time, the county does not have complete data from the Dane County Medical Examiner's office as they are still closing cases for 2020.
However, provisional data for 2020 shared by PHMDC Communications Coordinator Morgan Finke are in line with the past five years, showing 75 suspected deaths by suicide. In 2016, 2017 and 2018, Dane County recorded 71, 70 and 74 deaths from suicide. 
There were 54 deaths from suicide in 2019. But PHMDC Health Education Coordinator Christy Vogt said the difference is not statistically significant because of overlapping confidence intervals. She said it would be worthwhile to analyze, while noting 2019 data was finalized during the pandemic and PHMDC hasn't had the resources to fully investigate.
"This new coalition signals the added commitment of many partners to end these tragic, preventable deaths," Executive Director of Safe Communities Cheryl Wittke said. 
Wittke said the coalition is meant to be a "sprint." The coalition, which includes more than 20 people from a variety of backgrounds, plans to meet over the next three months, develop an action plan and create webinars to address specific issues. These educational resources are meant to be widely available and accessible to all people in the community. 
For example, Flanagan will be working on a webinar focused on postvention, or intervention after suicide. She said having conversations and knowing how to communicate with loved ones about suicide can be the greatest intervention.
Flanagan hopes the whole community embraces the initiative to end "deaths from despair."
"My hope obviously is to reduce or end these deaths of despair," Flanagan said. "I think the key to reducing or eliminating these deaths of despair is connection to other people." 
The group expects to meet in December to discuss what they have achieved and to plan for 2022. 
Share your opinion on this topic by sending a letter to the editor to tctvoice@madison.com. Include your full name, hometown and phone number. Your name and town will be published. The phone number is for verification purposes only. Please keep your letter to 250 words or less.