When Jerome Dillard was released from prison, looking for a job meant stomaching rejection after rejection.
"I put in, I would say, hundreds of applications in the first three months, and the only thing I could land was being a dishwasher," he said.
He picked up a night job working as a telemarketer to supplement his income. But he was barely making it.
That was in 1996, and the Wisconsin Department of Corrections has since stepped up its efforts to provide inmates with job training, hopefully giving them a boost as they plunge into the job market.
A living-wage job is crucial to help ex-inmates thrive and keep them from winding up back in prison. Wisconsin prisons offer them the opportunity to work and get certified in a trade, and research shows these programs increase their chances of employment.
But critics say there aren't enough prison vocational programs to go around and offenders don't find enough support once released. Wisconsin DOC officials acknowledge program capacity is limited, but say ultimately success is dependent on the prisoners themselves.
"Programs have gotten better over the years," said Dillard, who works with with ex-inmates today as the director of Ex-Prisoners Organizing. "(But) the demand outweighs the supply tremendously." 
Nationally, 90 percent of people who have been incarcerated struggle to find employment in the first year after release, said Jeremiah Mosteller, advocacy operations manager of Prison Fellowship, a Christian organization that advocates for rehabilitative, rather than punitive, justice.
Wisconsin prisons offer a few work experience and training programs: in-prison jobs, Bureau of Correctional Enterprises (BCE) positions and vocational programs offered in partnership with technical colleges. There's also work-release and temporary project crews that do work like shoveling snow and clearing brush.
In-prison positions include custodial services and working in the laundry or the prison's cafeteria. BCE positions create products and provide services for customers inside and outside DOC institutions.
The BCE employs about 773 inmates every year at its farm, manufacturing and logistics operations located in 12 correctional facilities. BCE runs Badger State Industries, which makes license plates, office furniture and other products. BCE dairy farms produce milk products for inmates, with extras sold to the Minnesota DOC and the University of Wisconsin-Madison for Babcock Hall ice cream.
More recently, the DOC created partnerships with technical colleges throughout the state to offer 24 certificate or college credit programs in areas ranging from baking to barbering to Braille transcription.
Institutions have always had vocational training programs, said Silvia Jackson, DOC reentry director, but the partnership with tech colleges came in response to employer demand for credentials. 
From farm field to career field 
Before he was sentenced to prison, Kyle worked in welding and metalworking, but he hated the days in the factory.
"I like to work outside, I like working with animals. I don't like being cooped up inside a building. It makes the days go by slower," he said.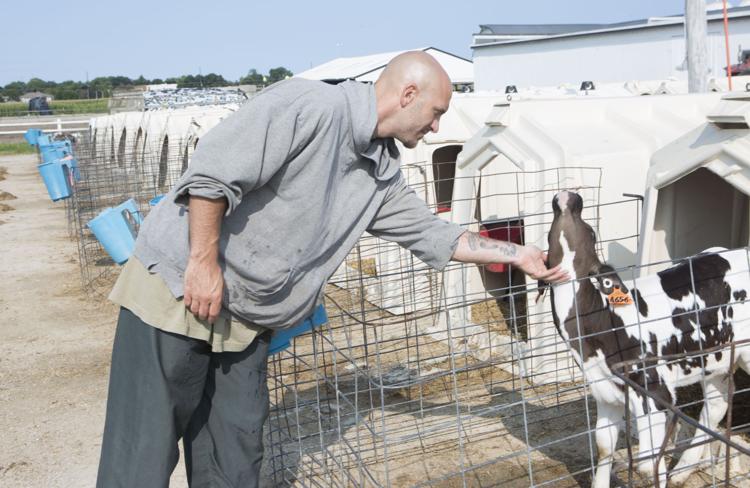 Now, as an inmate at Waupun, Kyle, whose last name has been withheld due to DOC policy, recently earned a dairy worker certificate, part of a partnership with Moraine Park Technical College. The eight-week course taught him to feed and milk cows, process the milk, and even had him dissect a reproductive tract from a cow.
He wants to learn "everything that goes on in the farm to keep it running as smoothly as possible," he said. "Although, I've learned on a farm, things usually don't run as smooth as possible."
Kyle will be released in February and, armed with a certificate and in-prison work experience, he's optimistic about finding a job.
The BCE is working on compiling data that will show recidivism rates for prisoners like Kyle who work in its programs. And the DOC is working on tracking data to see how many prisoners end up in the field they received vocational training in, said Jackson.
"It's a work in progress. We realized we didn't have enough data," Jackson said.
But even if inmates don't end up getting jobs in the same field as their certificates, soft skills and work experience are valuable for resumes, she said.
"In my mind, it's not as important what you work in, but that you work and establish a track record," Jackson said.
Inmates are not forced to work, so being motivated to work hard is just as important in prison as out, said Wesley Ray, director of the BCE.
"I think dairy-farm-specific skills are important, but the most important in my mind is just the general work skills, being able to get to work and get along with your co-workers and things like that," Ray said.
When prompted, Kyle pointed to some of the soft skills he developed.
"I kind of see that I've opened up and I do have some leadership qualities about me," he said. "I can pretty much adjust to a problem, I don't get too overwhelmed or if I need help, I ask for help."
Ray called that the "value of transferrable skills."
 At the Waupun dairy farm, one of Kyle's prison co-workers said he never thought he would work with cows. But he likes it.
"It opens up my possibilities," he said. "Being from the inner city, it opens up the rural part as well." 
While soft skills are important, it's more important to develop skills that will lead to living-wage jobs, say those working with former inmates.
Many prisoners come out with debt, having to pay supervision fees, court costs, restitution and backlogged child support. Child support alone can be upwards of $50,000, said Dillard of EXPO.
"I can't survive with a roof over my head, food in my stomach and clothes on my back and keep my lights on at $8 an hour," said Caliph Muab-El, who served 15 years in prison before co-founding Breaking Barriers Mentoring, a nonprofit that aims to empower youth. "(Ex-prisoners) will say forget it, I'm going to go get fast money."
Others add that employers play a big role here.
"I know people that will hire people who have felonies," said Aaron Hicks, who works in reentry services at the Nehemiah Center for Urban Leadership Development. "I don't know people who will actually hire them and give them a living wage."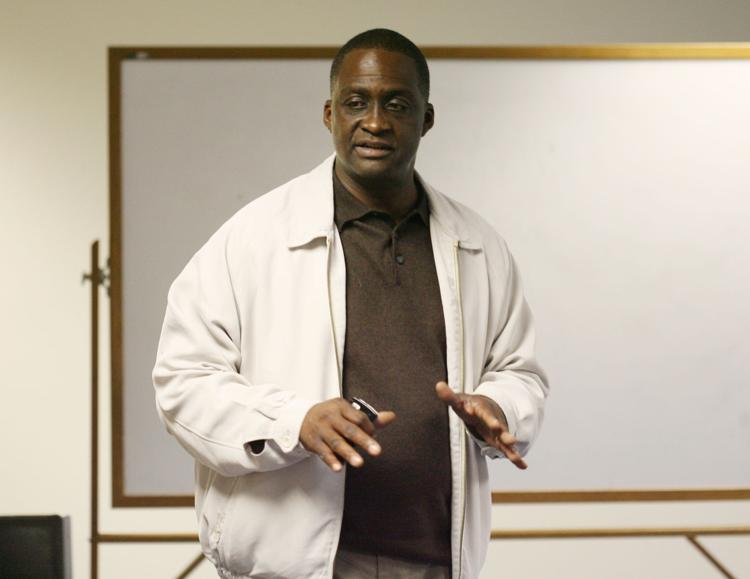 Jackson said she works to make sure inmates have opportunities to enter highly sought-after, good-paying jobs.
In the last few years, the DOC started using the state's Department of Workforce Development labor market information to look at projected job growth 10 years out and create vocational training programs accordingly.
Results include the computer numerical control (CNC) machining programs in Racine and Milwaukee and an industrial maintenance program at Madison College, Jackson said, started with help from DWD.
These are hot fields and inmates who graduate get snatched up, she said. The CNC program in Milwaukee used to do job fairs at graduation, but employers were so eager to get to the graduates that they started meeting with students who were just a month into the program.
An employer who came to a CNC graduation ceremony this June thought he'd have his pick of the graduates, Jackson said. But of the 13 students, nine already had job offers and two were interviewing elsewhere. Other prison programs get calls from eager employers as well.
"We're always going to look at how we can set up our inmates for success," said Tristan Cook, communications director for the DOC. "If 10 years from now, robotics is the hot thing, then I'm sure we'll have a robotics program."
That's great news for recidivism rates, said Mark Ciske, a resource specialist at Madison-Area Urban Ministry (MUM), an interfaith organization working for social justice with an emphasis on preventing incarceration and recidivism. Resource specialists provide case management and referral services to MUM clients.
"If you teach them a marketable skill, their chances of coming back are greatly diminished," he said. 
The cost and benefit of prison programs 
The data backs that up. Nationally, prison academic and vocational programs have been found to reduce recidivism by up to 13 percent, and trade or job training programs increase the likelihood of post-release employment by up to 21 percent, Prison Fellowship's Mosteller said.
This is good news, but some critics say there aren't enough programs to go around.
"There's not enough capacity," Dillard said. "It's a small percentage that they're able to get trained through their reduction programs inside."
Some former prisoners say that while it depends on the institution, there are generally not enough programs, with waiting lists sometimes stretching on for years.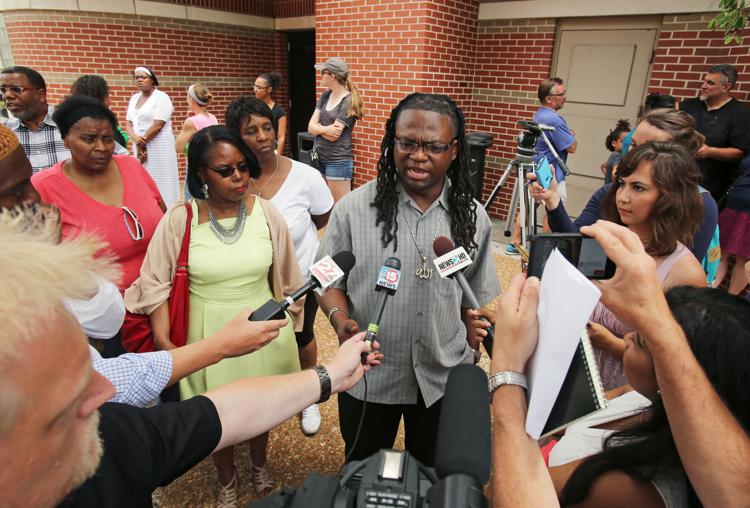 In 2016 in Wisconsin, there were an average of 537 inmates enrolled in job-training programs, Cook said. The BCE employed about about 430 inmates in 2017, with 706 prisoners on work release as of November 2016, and DOC was unable to provide an estimate of in-prison jobs like custodial services. But as of Sept. 1, Wisconsin had just over 23,000 inmates.
Some positions, like working on farms, are only available for prisoners in minimum-security custody. For BCE jobs, there are multiple applicants and an interview process anytime a space opens up, Ray said. "Just like real life."
Jackson said the DOC works with the resources the Legislature gives them.
"We're limited in our budget," Jackson said. "I'd love to do more. I'm all about creating more capacity to meet the entire need, but the reality is we can't meet the whole need."
What isn't done in prison can be met in the community she said, through community supervision or local technical colleges.
"It's just a capacity issue," she said.
In its budget request for the 2017-19 biennium, the DOC asked for $750,000 each year to expand vocational training programs as "unfortunately, only a fraction of the incarcerated population was enrolled," in 2013 and 2014. 
Ciske said he thinks the DOC needs to do a better job of selling its job training programs using cost-benefit analysis. It costs about $30,000 to keep someone in medium-security prison for a year, according to 2014 DOC data. Estimates from earlier years put the number at $33,000.
"If you can't teach somebody a marketable skill for $33,000, you aren't doing a very good job," Ciske said. 
Even with limited vocational programming, there are plenty of opportunities to stay busy in prison, Cook said.
"The inmate is responsible for their own success or failure," he said. "Are there inmates who will spend five years in prison and won't learn a single thing and go out and commit a crime and come back to prison? I'm sure. But our goal is to really work with every inmate and give them the opportunity to be successful."
John Miller was incarcerated for 14 years and later went to work with MUM. When he was in prison, he worked hard, he said.
"I did everything I could take advantage of because I didn't want to come back," he said. "I felt like I been to hell and back."
As a resource specialist for MUM working with newly released offenders, he saw people coming out of prison with no skills and sometimes no GED. But that's on them, he said.
"What were you doing while you was there? Nothing? Dominos, checkers and cards all day long," he said. "You can get what you want out of prison, it's what you want to do. It's not going to just (fall) into your lap."
But other former prisoners argue that inmates who want to change often don't get the opportunity.
"I work with these individuals every day," Dillard said. "And there's no doubt in my mind the majority want change. They do not want to go into those cages, as they call them. They want to change their lives."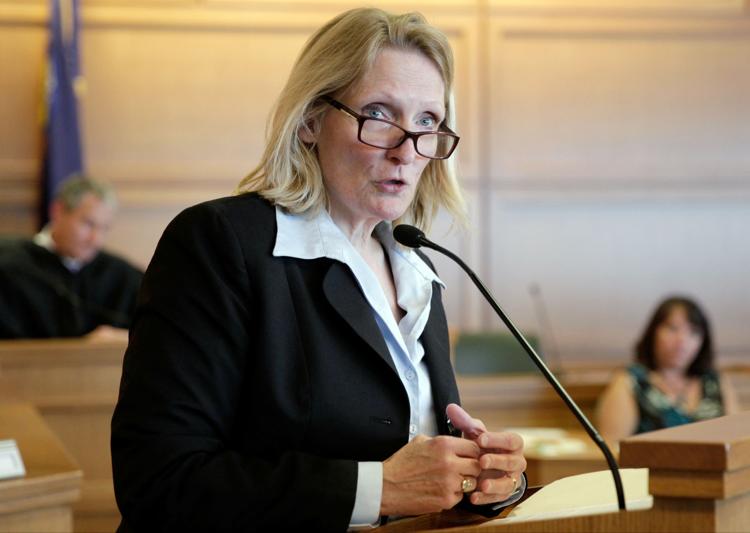 "I'm all about accountability," Muab-el said. "However, if the resources are scarce and opportunities are limited, there is a high level of unlikeliness that you will be able to garner some kind of a skill set." 
Even if there were enough space to accommodate prisoners, Muab-el isn't sure how helpful the training programs would be. They fill up gaps in work experience and raise self-esteem, he said, but don't address the root of problems that put people in jail in the first place.
"None of those programs are culturally relevant to the background or circumstances I come from," he said. "They don't factor in the trauma. They don't factor in the moral, the spiritual."
Nehemiah's Hicks completed the culinary program at Oshkosh. While it's a good program, he said he didn't choose it because he was passionate about it.
"I didn't just want to sit around. I wanted to learn stuff. It's not like it's a wide variety of things that we can do in there, you just kind of pick one," he said.
And he said it's important to work with people to move into careers that will provide some degree of job satisfaction.
"When I'm dealing with an individual, I always ask, 'What can you see yourself waking up and going to sleep to, even if you wasn't getting paid for it?'"
That will point them to a career they can stick with, he said. 
If inmates can't get into prison programs, there are, as Jackson said, opportunities to grow in the community.
MUM's Just Bakery is a 16-week training program where students first sit in a classroom to learn about topics like baking math and food science, then get a chance to practice in a commercial kitchen.
Anne Christian was in jail for about a year for armed robbery.
"It's hard to find a job after you have felonies on your record," she said. But she "fell in love" with Just Bakery.
"I love making bread. You ever had a bad day, you can take it out on the bread," she said. "I love making everything."
Even with the best job training, inmates are going to need help from the community when they get out, Muab-el said.
"I don't put everything on the DOC," Muab-el said. "What we are expecting is that when people come home the reception is there."
He said the community needs to offer wraparound services to walk people "through the storm of incarceration."
That storm includes finding housing and employment, facing discrimination and finding a supportive social circle. Without outside support, Muab-el said, he would likely be back behind bars.
Other former prisoners agree. Quincy Henry was incarcerated for 26 years. When he came out, he would have been lost without MUM, his church and the Urban League, he said.
"I would have sold drugs," Henry said. "I had a whole network of people like, 'Hey man, here's an option, here's an option.'"
MUM also frequently helps ex-prisoners with housing, said Linda Ketcham, the organization's executive director. She said the vast majority of inmates they work with are released back into the community without stable housing to sleep on couches, in homeless shelters or on the streets.
"I challenge anybody who has housing to use the shelter system for a month and make it to work on time, dressed appropriately, with appropriate hygiene," she said. 
Plus, there's the stigma that comes with being an ex-prisoner.
"They treat you totally different. It's like you're not human, you're just nothing," said Eunice Williams, a woman recently released from jail at a MUM reentry fair.
But when employers give ex-inmates a chance, everybody wins, Ciske said, pointing to Madison-Kipp Corporation, a manufacturing company that was also at the MUM reentry fair.
"I see some smiling faces getting off that bus some nights, coming back from Kipp," Ciske said. "They're working, got a lot of hours, got money in their pocket. They're happy and they're staying out of jail."
That's what the DOC is aiming for, Cook said.
"We would love for them to stay in the community, complete their supervision, be a productive citizen and be a positive contributor to society," Cook said. "That is success for us."