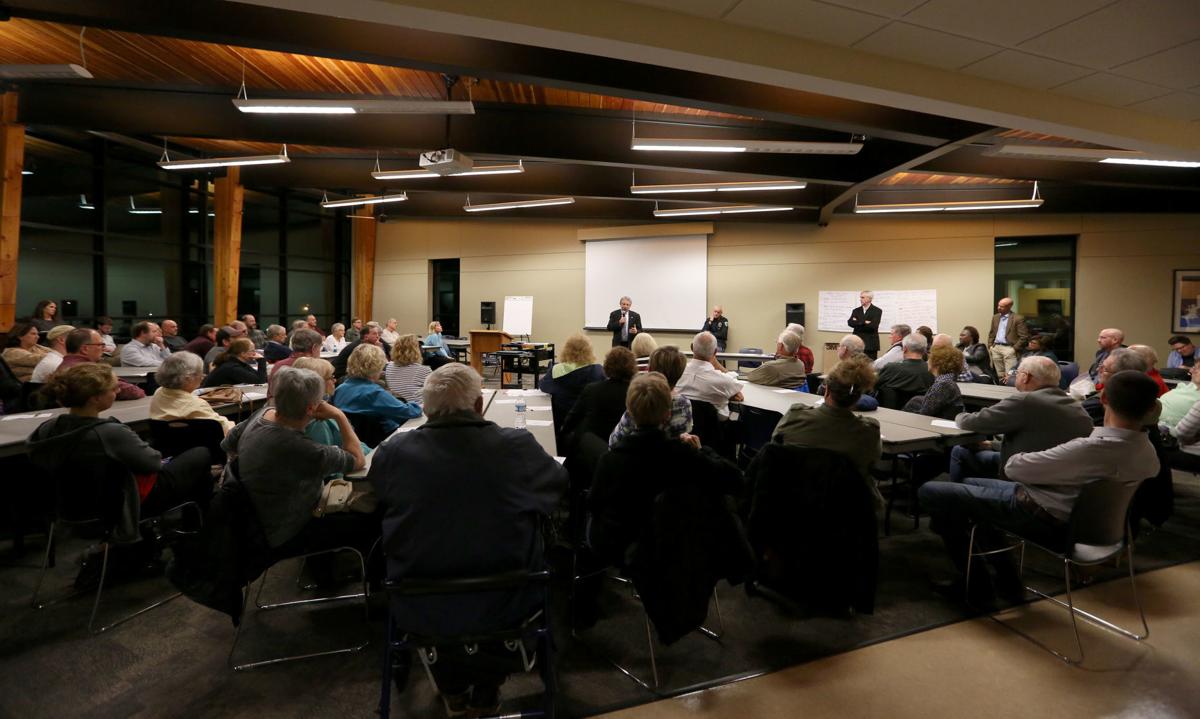 Frustration has dominated every level of discussion about Dane County's juvenile justice system this year. Police officers like Nick Cleary, judges like Everett Mitchell, attorneys like Ben Gonring and countless community members, including victims of crimes, feel powerless to solve persistent and troubling problems.
"There just are not appropriate resources to meet the needs for these kids right now," Dane County Juvenile Court Administrator John Bauman said.
Cleary, a west side neighborhood resource officer with the Madison Police Department, has firsthand knowledge of the increase in crime committed by 13- to 16-year-olds, including car theft. He knows most of the offenders by name.
"They're prolific at what they do," Cleary said. "This has been a heartache on Dane County for a good year, year-and-a-half."
Mitchell, one of four Dane County Circuit Court judges who handles juvenile cases, said the defendants who show up in his courtroom have a lot of needs that have gone unmet by the human services and educational systems.
"By the time they get to me, they are the highest needs children," Mitchell said in September during a Cap Times Idea Fest panel discussion. "They are the ones in the community that are not responding because they have a higher level of treatment needs." 
His colleague, Judge Juan Colás, weighs sending youth to a juvenile prison like Lincoln Hills, the subject of a criminal investigation into child neglect and sexual assault, against keeping them in the community or moving them to facilities outside of Dane County, or sometimes out of Wisconsin. 
"It just isn't the case that it's effective to rely purely on punishment to prevent recidivism," Colás said. "There's got to be some accountability through a combination of punishment and other things so the youth comes to realize the ... harm he or she has caused as a basis for change." 
Professionals at all levels agree that there are few good options for juvenile offenders. Gonring, of the state Public Defender's juvenile unit, is seeing the consequences play out almost weekly in court. 
"More and more often, we are walking into court knowing that this kid needs something, everybody in the room knows it, and there's nothing available," Gonring said.
With more troubled youth entering the system in need of supervision and help to avoid reoffending and a lack of residential care centers and group homes to fill that role, the challenge for Dane County is to figure out how to support juvenile offenders released into the community. 
Since last winter, Madison police have observed an uptick in car thefts by juveniles, many of them on the west side. 
Police Chief Mike Koval publicly raised the issue in mid-October when he called for judges to hold accountable a group of about 30 juvenile offenders. Using quotation marks around the word justice, he wrote in a blog post that the juvenile justice system is not responding to repeated felony behavior, thereby endangering the wider community. 
Dane County judges that preside over juvenile cases — Colás, Mitchell, Shelley Gaylord and Julie Genovese — responded in a written statement defending their efforts at balancing community safety with accountability. 
District Attorney Ismael Ozanne also commented in a written statement, urging Dane County residents to resist calling for harsher punishments and instead create a better system that allows professionals to intervene earlier in cases of troubled children. 
The trend started when juveniles started stealing unlocked cars left running, but they have escalated to breaking and entering homes to steal car keys. In a severe incident on Oct. 10, a group of teen boys attacked a woman leaving work and stole her car. In some cases, suspects are driving recklessly at speeds of 100 mph and crashing the stolen cars. 
As of Nov. 5, the MPD reported 142 total offenses of juveniles operating a vehicle without the owner's consent — car theft — in 2018. Of those offenses, 26 were committed by repeat offenders with more than one incident in 2018 and 102 were committed by unique offenders.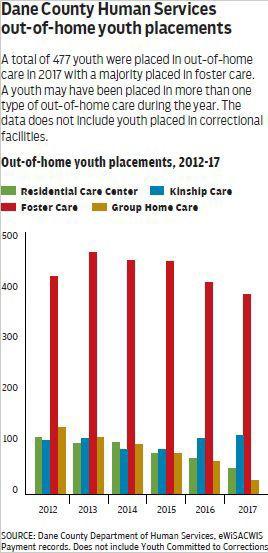 MPD data show citywide increases in all robberies, burglaries and stolen cars. From January through the end of October, robberies were up 10.4 percent, burglaries up 22 percent and there were four more car thefts, 344 in total in 2018, than in 2017 during the same timeframe. 
Cleary said the youth he encounters treat the arrests "like a joke." 
"We are at a point where this isn't a stolen car epidemic," Cleary said. "This is going to be a major violent crime spree in the near future."
While public defenders and juvenile judges deal primarily with the delinquent juveniles, police officers follow up with the victims of the crimes and see how they have been affected. When juvenile offenders are released back into the community, Cleary said, "it's completely disregarding the victims." 
In general, the teens stealing cars on the west side are members of or affiliated with a local gang called Thot Up and are in middle school or early high school. 
MPD gang officer Shane Olson said Thot Up rose to the department's attention because of the stolen cars. However, the group was "originally all about getting girls," Olson said, and did not initially have a reputation for violent crime. 
Olson has tracked what he calls cliques, or neighborhood gangs, throughout his 19 years at the MPD and seven years with the gang unit. A gang may start out as a group of friends that evolves into something more violent. 
"They're on your radar. They might last a few months and then they're gone," Olson said. 
But Thot Up has "popped up and stuck around," Olson said. 
He said he is unsure why a particular clique may turn to crime. It could be that kids from certain neighborhoods are challenged by and exposed to gang culture or that there is another group of juveniles trying to assert dominance over them. 
Olson said the gang-involved youth he works with often have prior contacts with law enforcement. Some youth exhibit repeat violence as a symptom of growing up around multiple generations of trauma and abuse. 
"It's not uncommon that contact number one (with police) was as a victim," Olson said.
Genovese also recognizes juvenile offenders from when they first appeared in her courtroom as young children in protective services cases. 
"These 12- and 13-year-old kids, they may have a father who's incarcerated, they may have a mother working two jobs, they may have mental issues," Genovese said at an October west side community meeting. "They come from long-term poverty and neglect."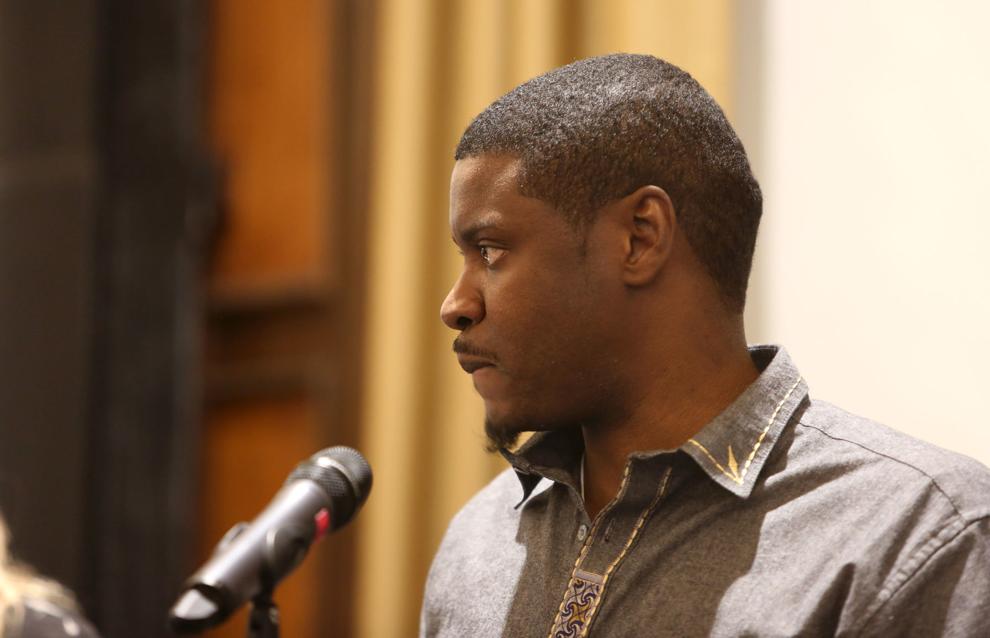 When a child between the ages of 10 and 16 is arrested on a state charge, he or she is screened for temporary placement and supervision at the county's Juvenile Reception Center, located on the second floor of the City-County Building in downtown Madison.
Under state law and the reception center's policy, youth could be detained on a "presumptive hold" if there is probable cause that they have committed offenses like attempted homicide, battery, discharging a firearm or car theft. 
The custody process is what consumes most of juvenile court administrator Bauman's time. 
Bauman oversees the detention center and the county's non-secure shelter home on Atwood Avenue. The shelter home is for youth who may need a place to stay pending further court action, but who do not need to be housed in a secure setting like the detention center. 
"In my 33 years working with kids in Dane County, I've never seen a sustained trend of law violations like this," Bauman said. 
More youth are staying in the county's detention center and for longer periods of time, Bauman said. He attributes that to the group of youth stealing cars and a lack of options for where to send them. 
The average daily population at the detention center has increased from about seven youth in 2017 to 11 youth in 2018, measured through October. At the shelter home, the average daily population stayed roughly between seven and eight youth from 2017 through October of this year. 
Youth held in the detention center are seen by a juvenile court commissioner and a circuit court judge within 24 hours of being taken into custody. 
For youth not taken into custody, a social worker from Dane County Human Services has 40 days to gather information about the juvenile charged with a crime and their family before making a recommendation on how the case should proceed.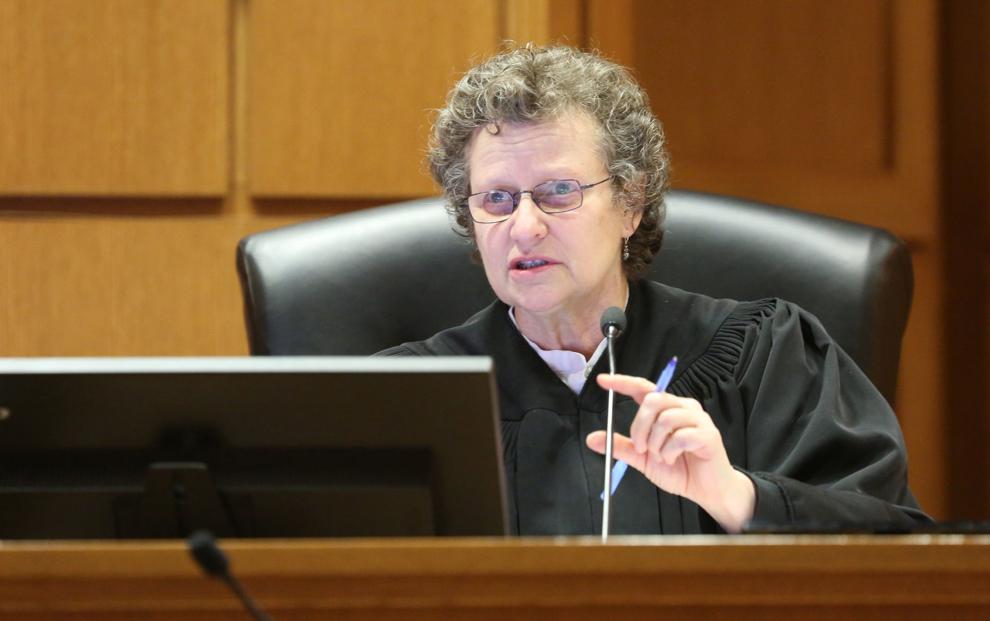 Options include closing a case, pursuing a deferred prosecution agreement or a formal petition. Through the end of October, a total of 493 delinquency petitions were filed in Dane County, up slightly from 484 filed throughout all of 2017.

If a formal petition is filed, youth appear before a commissioner for a plea hearing and then a judge for a disposition, or sentencing, hearing where a decision is made on longer-term placement and services. 
Once a decision in a disposition hearing is made, offenders are not able to remain at the detention center. 
Beyond diversion services like community service and teen court, juveniles can be sentenced to counseling, supervision or electronic monitoring. Judges can also place kids in foster care. 
Judges can also sentence offenders to serve time in the state's juvenile prisons, Lincoln Hills School for Boys and Copper Lake School for Girls. Dane County judges are wary of incarcerating youth, more so now than ever due to allegations of child neglect and sexual assault at the facilities. 
At a tense community meeting on Madison's west side at the end of October, Gaylord, the presiding juvenile judge, explained the difficult and nuanced decision-making process judges use that must balance community protection, accountability for offenders and building the capacity of juvenile offenders to become productive in the future. 
"We know it's a felony. We take it seriously. This is not some minor thing," Gaylord said to the group assembled at Our Redeemer Lutheran Church on Oct. 24. Some were victims of car theft. "If that was all there was to it and locking up kids was effective, our jobs would be simple. It's not reality." 
Irritation at the community meeting was palpable. Attendees called for personal responsibility, both from children committing crimes and their parents or guardians. 
Casey McCabe, a west side resident, was frustrated by a lack of communication about resources available to judges and what the city and county are doing about the rise in juvenile crime. McCabe's family cars have been rifled through on more than one occasion. In one instance, recorded on video, a group of six youth broke into her garage and attempted to enter her home.

"I definitely don't think that if the kid did something wrong, throw him in jail for the rest of his life, but there's got to be a consequence," McCabe said. 
At the meeting, Gaylord  pushed back against the idea that youth who commit felonies are released back into the community through a "revolving door," only to continue breaking the law. 
She said that since January, 71 juvenile cases in Dane County included a charge of operating a motor vehicle without the owner's consent or as a passenger. Of those, 41 were first cases for the youth involved, the second case for 19 and third or more for 11. 
"We will never have a system that's perfect," Gaylord said. "We will never have a system that gets everyone to reform."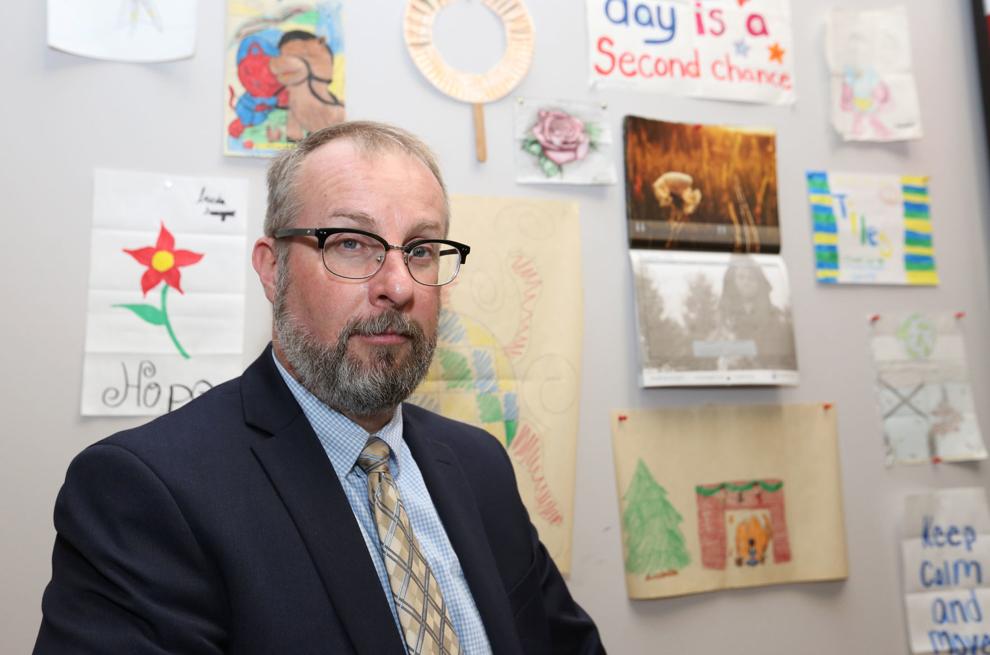 Gonring, the attorney manager for the state Public Defender's juvenile unit, believes, despite its flaws, Wisconsin's juvenile justice system has the potential to change the lives of youth offenders for the better. 
"For the process to work, for a system that I still fully believe after 23 years has the potential to make a difference in the life of a child ... the kid needs to walk out of that experience in the courtroom feeling like they were part of it," Gonring said. "That somebody listened to them, somebody cared and somebody voiced their opinion." 
One wall of Gonring's office is covered in artwork from his children and a second features drawings from his clients. He said he first started displaying the artwork to make his young clients feel comfortable. 
The doodles underscore a fundamental tenet of the juvenile justice system: offenders are children, not adults. But right now, kids with significant challenges are coming through the system, which is supposed to prepare youth offenders to re-enter the community. 
The state's juvenile justice code outlines an intent to "protect the community, impose accountability for violations of law and equip juvenile offenders with competencies to live responsibly and productively." 
Gonring said accomplishing those goals comes down to finding the "right program for the right kid at the right time." But Dane County does not have any residential care centers — private facilities that typically serve youth with greater needs — or group homes. 
Residential care centers have historically not been located in Dane County, said Martha Stacker, division administrator of children, youth and families for the county. A short-lived Department of Corrections RCC program closed in Dane County about 10 years ago and a separate center operated by a different vendor also closed. 
"We are hungry for more residential care beds," Gaylord said.

Dane County has closed four group homes in the last decade because of a lack of participants and the changing — and more difficult — needs of the youth who are placed at the group homes. 
Gonring said when he first started in the public defender's office, the district attorney's office was charging kids for low-level offenses like stealing soda from convenience stores. Through advocacy on his part, the system started making better use of intake workers to redirect youth out of the criminal justice system. 
"What that means is that the kids who are coming through the formal system now are different in the sense that there are no two-liter bottle stealers," Gonring said. "The kids coming through now are charged with serious crimes, they have serious issues and they're the sort of kids the social workers have already said, 'we can't do something informal.'" 
Gonring comes back to the idea that the youth should be better off when they leave the juvenile justice system than when they entered it. He questions what youth and the community have to lose by incarcerating juveniles when they are at critical, developmental points in their lives. 
"While you may gain a short term incapacitation of this kid, when the kid is released — and they're going to be released and come back to this community — what are they going to look like then?" Gonring said.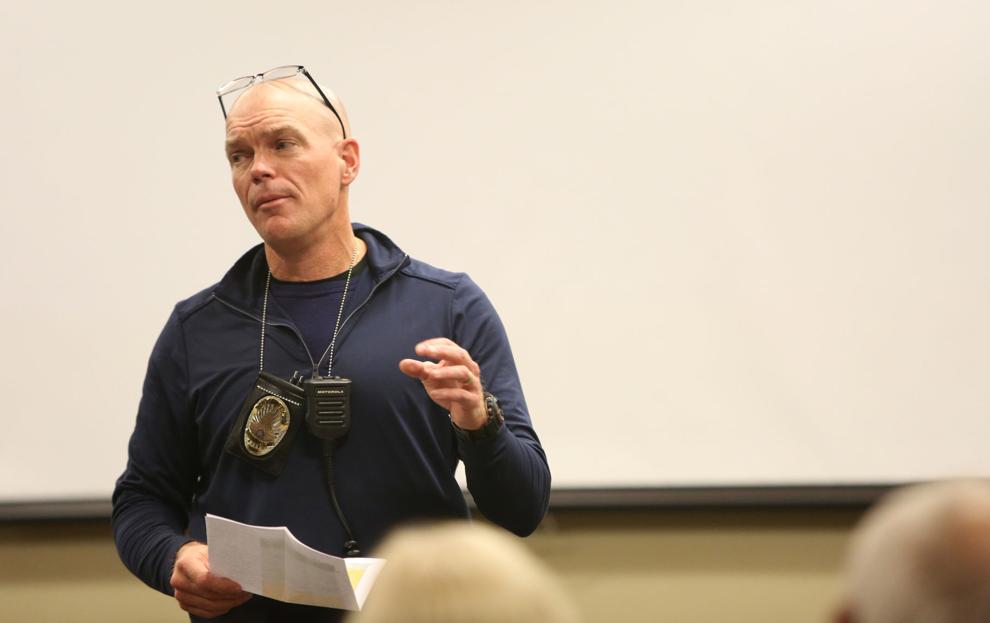 'Bust through the red tape'
Gonring said the county needs more mentors and job opportunities for youth, foster homes and a willingness from the community to work with troubled young people. Because of the lack of options for placements outside of the community, Gonring said more youth will likely be placed back in their homes or in foster homes. 
"This really should be a moment of opportunity for this community to step forward, recognizing that our formal system is kind of short-handed right now," Gonring said. "The reality is we very likely will be keeping more kids in our community because we don't have any other place to go." 
In response to Koval's blog post, Madison Mayor Paul Soglin called for a group of city, county, school and community leaders to convene to find ways to "break the cycle of violence, while addressing the needs of victims." 
Soglin said he believes in establishing a multi-generational approach that provides therapy for parents and adult mentors for kids in trouble. 
The group has gathered three times in meetings closed to the public and reporters and plans to hold an all-day retreat in December to identify system gaps and solutions, Deputy Mayor Gloria Reyes said. She said the group hopes to announce a recommendation in January or February. 
"We really need to find innovative ways to provide options to the professionals in the court system," said Reyes, a Madison School Board member and former police officer. "It is really about providing a consistent individual or group of people who can wrap themselves around a particular juvenile for consistency and helping divert them in a different direction." 
In its 2019 budget, Dane County included funding for two additional Neighborhood Intervention Program staff members. The program is meant to help youth develop the skills to succeed in the community and in school while also holding them accountable to their victims. 
Supervisor Matt Veldran, District 7, offered the amendment adding the two NIP positions. He said the intention is to expand staffing into areas surrounding Madison and engage youth before before they are involved in the criminal justice system. 
"They can be proactive with these kids before they get too far into these things," Veldran said. 
Anthony Cooper, executive director of the Focused Interruption Coalition, is calling for more mentors with lived experiences similar to those youth who are committing crimes to work with the youth and their parents. 
The Madison City Council added $150,000 in the city's 2019 budget to support FIC's work to break up cycles of violence in the community. 
Cooper said youth need to be engaged in an ongoing conversation about their needs and that there is no time to waste. 
"The immediate need is to make sure we all are not waiting five, 10 years," Cooper said. "We need to ... bust through the red tape and put action items behind what we're going to do." 
Share your opinion on this topic by sending a letter to the editor to tctvoice@madison.com. Include your full name, hometown and phone number. Your name and town will be published. The phone number is for verification purposes only. Please keep your letter to 250 words or less.