Over the past two years, hundreds of Operation Fresh Start participants have helped renovate a former church on Madison's east side, building an expanded site that will serve twice as many youth seeking education and job training.
The alternative education program was operating out of a much smaller space at 1925 Winnebago St. At more than twice the size of the 10,000-square-foot old facility, the new building at 2670 Milwaukee St., formerly Holy Cross Church and School, will allow the program to double the number of youth served to between 400 and 500 per year. OFS can also add programming.
"Just to have it all come together and the support of the community and the work of the young people and the empowering sense that it provides the organization and people we work with, it's overwhelming and fabulous," executive director Greg Markle said at a grand opening celebration Thursday.
Founded in 1970, the program helps students gain a high school education, job training in construction or conservation and supports them to find post-secondary education or a career.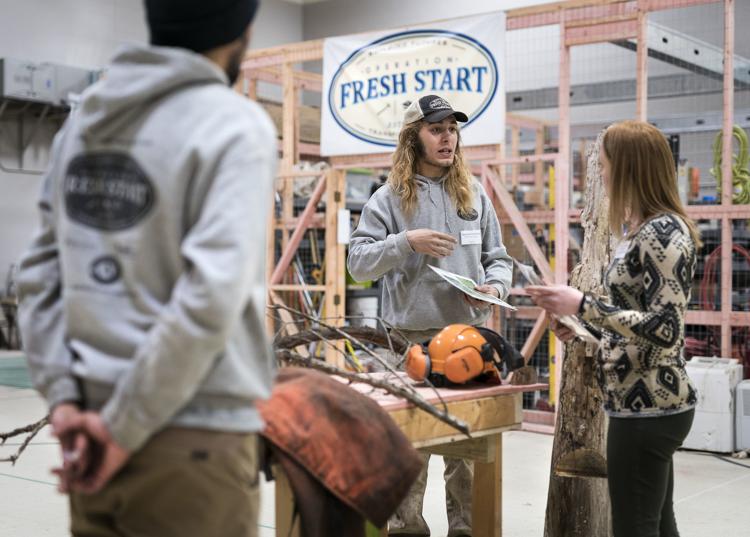 Renovating the former church and school became its own learning experience for students, many of whom framed walls, laid tiles, painted walls and hung drywall. The space includes a construction and conservation lab in the former gymnasium, a training kitchen, health center, classrooms and counseling offices.
There are also facilities like a washer and dryer for work clothes and showers for program participants who do not have access to them.
Reach Dane will also be operating a child-care facility out of the part of the building that used to hold the church's school.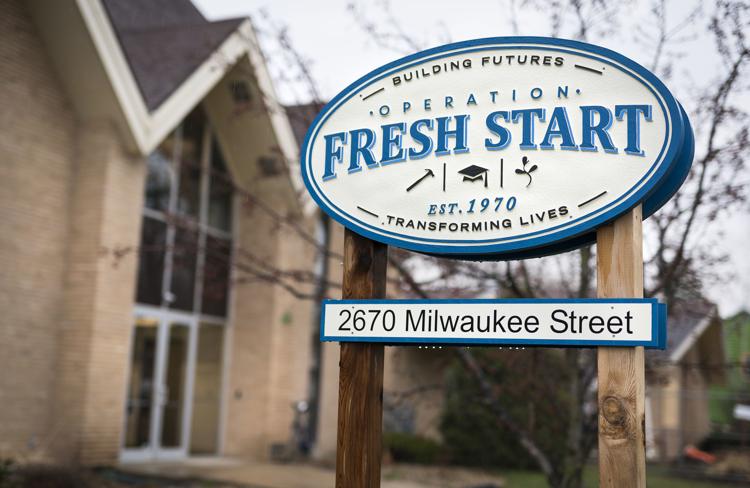 Ismael Cid, 19, began the OFS program last October. He has been learning construction skills, which he hopes will provide a framework for his eventual goal of becoming an architect.
Reflecting on the final outcome of the renovated facility, Cid said the teamwork and generational impact of the new building is fulfilling.
"Honestly, it makes me feel great," Cid said. "It's like something bigger than just one person. It's a collaborative thing that we've done together to make this be a reality."
Aliyah Pigram, 18, is on track to finish the OFS program next week. She primarily works in conservation, removing brush and operating controlled burnings, but helped to finish the new space by painting trim, laying tile and hanging drywall. She has future goals of attending Madison College to study interior design and business.
The new building is "definitely an upgrade," Pigram said, and she takes satisfaction in seeing her own effort in the new building.
"I feel more of an accomplishment because I can see the difference. I'm in it every day," Pigram said. "There are more things to help other people, more rooms, more opportunities for young adults."
Though the renovation project could have been completed in a matter of months instead of two years had it been done by professionals, the goal was to teach program participants how to work on a commercial building.
"We were our own general contractor on a significant commercial project. It was new, and it was different," Markle said.
It is also what makes the building unique.
"It was as much about the programming and the learning and the opportunity for the young people as it was for getting the job done," Markle said. "But we got the job done and it's beautiful."
The renovation cost $4.5 million and was funded through donations from individuals, corporations and foundations that participated in a major capital campaign, which was a first for OFS.
OFS Deputy Director Brian McMahon said the trust and support of the community represents a guiding principle of the program: "With trust and support, high expectations can be met," he said. 
"This new home will stand as a testament to what can be accomplished by young people in the community when you provide them with trust, support and guidance and when they are provided with an opportunity," McMahon said.