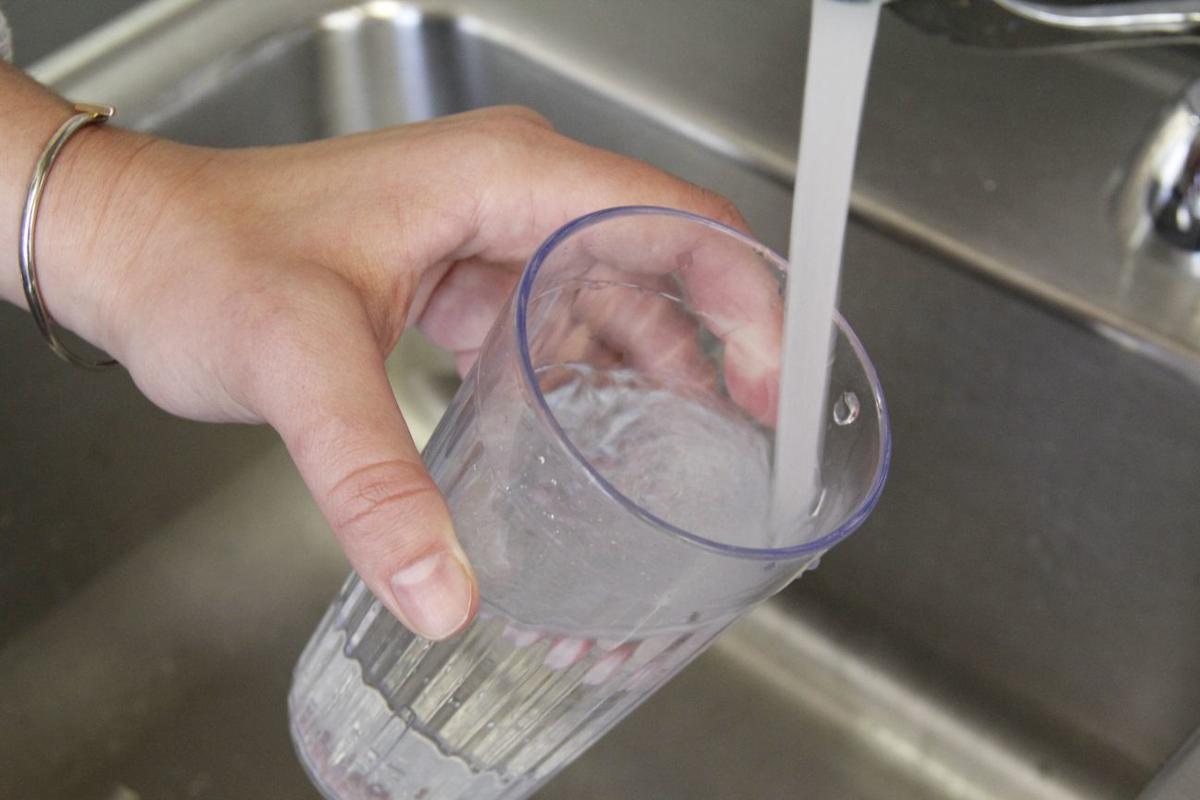 As communities continue to grapple with issues surrounding clean drinking water, advocates in three western Wisconsin counties are looking to secure funding to mount the area's first expansive groundwater study. 
The effort, called the Driftless Area Water Study, would sample wells in Crawford, Vernon and Richland counties — a part of the state defined by its karst geology, where thin soil overlays fractured bedrock, conditions allowing pollutants to more easily enter the groundwater.
But backers say the new testing is needed because of the region's similar geology and the lack of historical data on private well testing in the tri-county area. 
The SWIGG study consisted of two sampling rounds in November and April. In November, the results showed 42% of the 301 private wells tested exceeded standards for bacteria or nitrates, while the April test of 539 wells found 27% exceeded those standards. 
"Their higher than normal rates of contaminated wells lead us to believe our wells could be at risk as well," Crawford County conservationist Dave Troester said. 
The new survey, he added in an email, would help establish a baseline and boost awareness surrounding the importance of well water testing — a move that's "in everyone's best interest" in order to take steps to maintain and improve water quality. 
The testing, which would be done by University of Wisconsin-Stevens Point officials, would occur at two different points in 2020 — likely spring and fall of that year — or fall of 2020 and spring of 2021. In each test, experts would sample 300 wells, said Forest Jahnke of the environmental group Crawford County Stewardship Project. 
The survey is estimated to cost around $150,000, Jahnke said, adding he and other advocates are hoping to secure funding from the state to help cover the cost of the survey, while counties would also put money toward the project. 
But at this point, it's unclear if or how many state dollars would be provided for the effort, which comes as Assembly Speaker Robin Vos' Water Quality Task Force is continuing to hold meetings across the state to hear from constituents and weigh legislative recommendations. Gov. Tony Evers has also declared 2019 the "Year of Clean Drinking Water."
Rep. Loren Oldenburg, whose district includes Vernon and Crawford counties, said he's waiting for the task force to finish up its work before pursuing legislation to appropriate funding, adding he's hopeful members of the panel will opt to set aside money for testing.
The Viroqua Republican, who's hoping the state will allocate $50,000 toward the study, said well testing is "where we need to start in a lot of ways."
"With these three counties going together, it's a better opportunity for them to get some grant money rather than one going alone," he said.
Rep. Todd Novak, R-Dodgeville and chair of the task force, said in a statement he's aware the counties are looking at a study, "but it is too early in the process to know what the committee will recommend with respect to this project."
A Novak staffer said the body would likely continue meeting into August and September, and members would finalize their recommendations after that.
Some advocates, though, say while they support additional testing, more action should be taken in the short-term to safeguard water. 
Clean Wisconsin Water Program Director Scott Laeser called the tests "critical to advancing our understanding of these issues," but said the state should be looking at issues stemming from the spreading of nitrogen, through fertilizer, on farm fields. 
"We cannot get distracted by these studies when we already know enough to start addressing these problems," he said. 
Well testing has also occurred in other parts of the state, perhaps most notably in dairy-farm-intensive Kewaunee County, where a 2017 study found 60 percent of wells sampled contained fecal microbes. 
The survey, as well as years of pressure from citizens and environmental advocates, helped lead to a new Department of Natural Resources rule change aimed at strengthening groundwater protections and targeting manure spreading practices. 
The change affects 15 eastern counties, which have similar karst geology to the southern and western parts of Wisconsin. The new language has led some to demand the protections be extended to the opposite corner of Wisconsin. 
But Dairy Business Association spokesman Jamie Mara noted karst areas of the state differ from one another and cautioned against applying such standards "too broadly," an action he said "would defeat the purpose of specifically tailored practices."
The new rule changes, he wrote in an email, in part emphasized keeping manure on the surface for longer periods of time so sunlight can help reduce pathogens. But applying that approach to the hillier southwestern counties, he added, "would increase the risk of nutrients running off into the waterways."
"Tailoring standards to a region's particular needs makes sense, but throwing a regulatory blanket over the state would not," he wrote. 
Share your opinion on this topic by sending a letter to the editor to tctvoice@madison.com. Include your full name, hometown and phone number. Your name and town will be published. The phone number is for verification purposes only. Please keep your letter to 250 words or less.
Get Government & Politics updates in your inbox!
Stay up-to-date on the latest in local and national government and political topics with our newsletter.