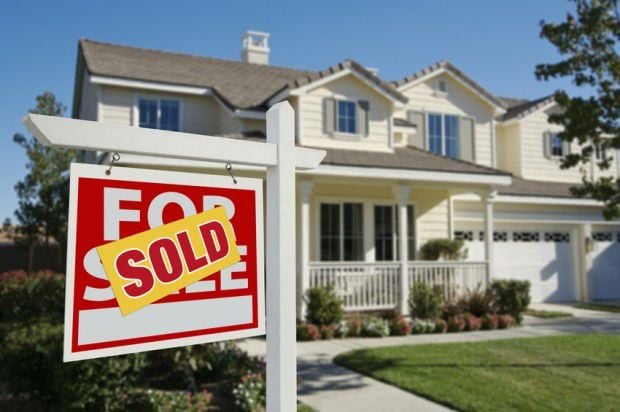 Home sellers have long held the upper hand in the Madison housing market, and now many don't feel rushed to open their doors to hordes of eager buyers, potentially exposing them to the coronavirus. Consequently, they're waiting, making a tight housing market even tighter.  
"Some sellers just don't want to deal with it and are just staying put," said Jim Schuessler, a 15-year Madison real estate agent. "That's why we have an inventory shortage, because some sellers are choosing not to go on the market. Maybe they don't want to go look for a house right now, maybe they don't want people coming into their home because of COVID."
Typically, spring is the busy season for the local housing market. But while demand continues to rev up, house hunters are finding little to buy as sellers shy away from listing their properties out of fear of exposing themselves and their families to the coronavirus through showings and open houses.
Other sellers are also in the market to buy as they look to upscale, downscale or relocate to a different part of town. But few are going to put their homes on the market until they can find another one.  
"If you're going to sell your house and move into a different house, how are you going to do that if there's nothing to buy?" said Liz Lauer, owner of Liz Lauer Realty Group on Madison's east side.
The local housing inventory has been in short supply for years, and properties are being scooped up quickly. According to statistics compiled by Re/Max Preferred realty group, homes just below the Dane County median price of $300,000 are being snapped up within 20 days, and those priced between $300,000 and $350,000 are selling within 28 days, despite the fact that the median price is up 4% over last year, continuing a steady increase since 2012.
Fueled by a booming Dane County economy and limited availability of newly built homes, the market for existing homes keeps getting hotter. But the COVID-19 pandemic has, at least temporarily, choked off an already diminishing supply.
Lauer said that in 2017, the east and west sides of Madison saw 1,700 active home listings. Last year that number was down to about 1,000. 
"As our inventory shrinks things are selling quickly, and they're selling with multiple offers," she said.
COVID-19 not diminishing demand
While new listings in April decreased by 26%, the 2,006 home sales in the county so far this year represent a 2.2% increase over last year, according to a report from the South Central Wisconsin Multiple Listing Service.
"We've seen multiple sales fall apart unfortunately because at the last minute there was a furlough or a layoff or something like that," said Ruth Hackney, CEO of the Realtors Association of South Central Wisconsin. "But for that particular buyer there's three other buyers behind them."
Hackney said COVID-19 fears have definitely contributed to a dip in available single-family homes in March and April, but things started loosening up in the first half of May as sellers turned to technology to market their properties.
Home sellers are upping their reliance on tech-driven innovations like virtual open houses. And Hackney said buyers are making offers sight-unseen.
"There are a lot of really creative ways that buyers and sellers have been able to interact in this marketplace," she said.
But Schuessler said there are still plenty of in-person home viewings.
"It's not uncommon for homes to hit the market and get 20 showings in the first two days," he said.
"You can't have two realtors and two sets of buyers in the house at any one time," he said. "So that limits your ability to show a house."
Prospective buyers have to wear masks, and touching objects and surfaces is verboten.
"We're taking all necessary precautions," he said. "Of course, open houses no longer occur."
Hackney said the housing market is not as tight in the rural and more sparsely populated counties outside Dane County. But the inventory supply is under six months — the threshold between a seller's and a buyer's market — across the board.
Low interest rates driving some demand
"Interest rates are also exceptionally good," said Schuessler. "That has driven buyers to want to take advantage of these very, very low interest rates and lock into a long-term loan. That's the other side of the coin that's driving buyer activity."
But it's widely expected that the added pressure on supply from the  pandemic will be temporary.
According to Hackney, in states that are easing restrictions on businesses, like Georgia, sellers are beginning to delve back into the market.
"That's what she's seeing in other states that are beginning to open up," she said.
While the local market will likely remain tight for the foreseeable future, she said, the added pressure of the pandemic that has hampered the usual spring busy season will probably begin to ease up during the summer.
"I think it's really a matter of a pause, not a significant change" in the market, she said. "I think we're pushing our busy season off until the summer and the fall."
Get Government & Politics updates in your inbox!
Stay up-to-date on the latest in local and national government and political topics with our newsletter.