After some unwelcome rat sightings, a north side neighborhood is making some changes to keep the critters from returning. 
Residents in the Eken Park neighborhood contacted Ald. Syed Abbas, District 12, after noticing rats near their homes. Abbas said a majority of the complaints were concentrated along Myrtle Street near the bike path and East Madison Little League field.
"At the moment, it's not like a public health emergency situation," Abbas said. "It's more like a situation where we can control an initial phase rather than it spreading to the next block and the next block."
After investigating, the city determined that a "no mow" area near the properties was creating a viable location for burrows. The city removed a portion of the wild vegetation to make the area less appealing for a rat to make its home.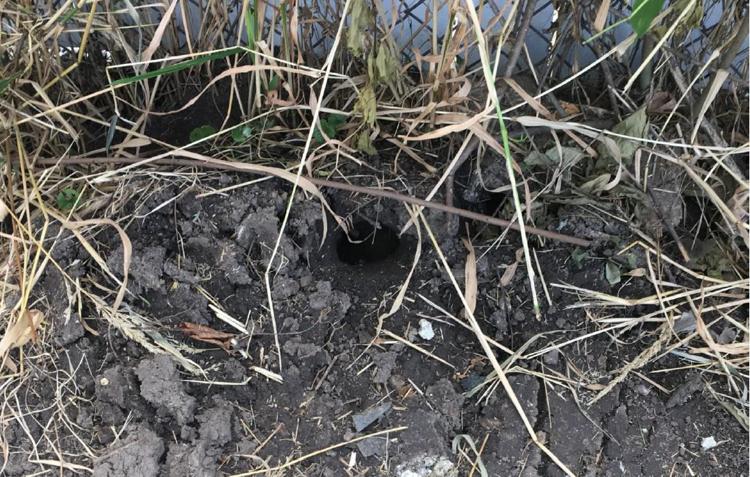 John Hausbeck, environmental health supervisor for Public Health Madison & Dane County, also shared preventative tips with residents at a community meeting.
For example, compost piles should not contain animal products or cooked foods, and bird seed should be kept in a feeder and not widely scattered on the ground. Pet food or chicken feed should also be contained and monitored to make sure rats are not getting into it. 
Hausbeck also recommended using snap traps.
"They're a nuisance animal," Hausbeck said. "I hate to put a quality on any life, but rats are one thing that people should be comfortable enough using a lethal method."  
Eken Park is not alone in its rat sightings. Most recently, there was a population explosion on East Washington Avenue tied to a dumpster in the parking lot of a Burger King.
"Rats have been here a long time, and it's not a new thing for Madison," Hausbeck said. 
Catie Shannon, co-chair of the Eken Park Neighborhood Association, said the process has been a learning experience for residents.  
"A lot of people just don't realize it's a problem or that it could be an issue in general," Shannon said. "Madison does have rats, and we need to learn how to keep them from being on our property."