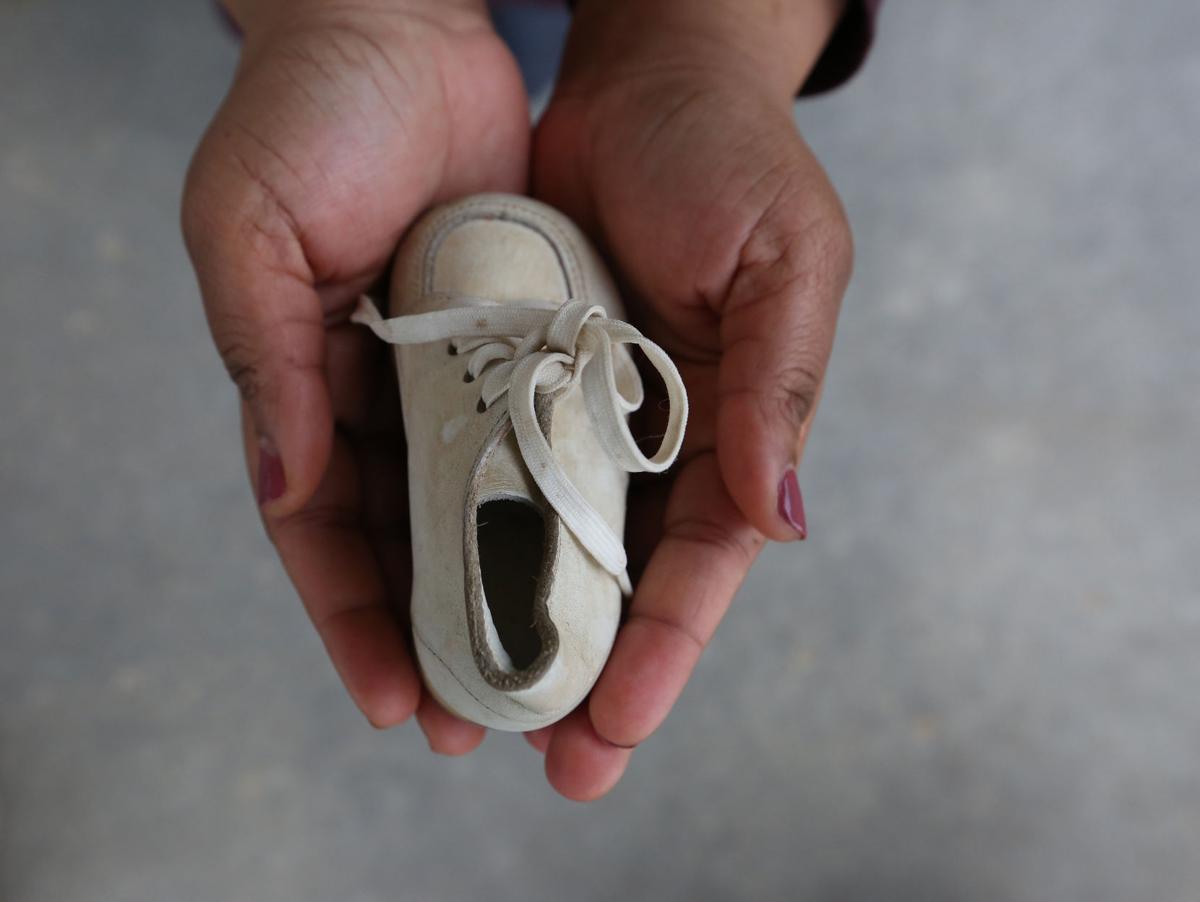 It was Jessica's fifth pregnancy. She was five months along and on track: normal heartbeat, normal movement. With a 2 year old, she still had a nursery set up at home. She took two of her kids to an ultrasound appointment "to see the baby in mommy's tummy."
But the doctor's face changed as he watched the ultrasound screen. He asked to have the children removed from the room.
"The most excruciating thing was my son screaming and hollering and crying and I couldn't get to him because they had to take him out and they had to help me, and I couldn't get to him," Jessica said. "But I can hear that cry in my ear to this day. Because he knew something, but he didn't know what."
The doctor told her that the baby had died. Her kids weren't going to get their sibling.
"(I had) to find books to explain to them what death was and what happened, and us being a faith-based family, explaining to them, how did our faith play into this?" she said.
They performed a goodbye ceremony, where each of Jessica's kids wrote a goodbye message on a balloon and released them into the sky.
Jessica lived in Des Moines at the time of her miscarriage, but her story of loss is all too common for African-American women around the country, and especially in Wisconsin, which has some of the worst infant mortality racial disparities in the country.
Infant mortality is the death of a child in its first year of life. Fetal mortality, sometimes called stillbirth, is defined by Wisconsin statute as the death of a fetus after 20 weeks or when it weights more than 350 grams.
The two are connected by their common risk factors and poor Wisconsin performance: according to a 2012 fetal infant mortality review of Dane County, a baby born to an African-American mother, compared to a white mother, is over twice as likely to die before turning 1 and four times as likely to be stillborn.
"Before this had happened to myself, I never would have been able to understand it," said Claire Matejka, president of Bereaved Parents of Madison Inc., a group that provides support and resources for families who have experienced miscarriage, stillbirth and infant loss. Matejka's twins were stillborn.
If you lose a grandparent, parent or good friend, you lose part of your past, she said. If you lose a child, you have lost the future.
"There are these preparations you have made in your mind and in your heart of what your life was going to be like, and suddenly, that's not what your life is going to be like anymore," Matejka said.
Sixteen years later, Jessica still thinks about her baby.
"I would have one driving, one going to college. So yeah, I do think about that," she said. "Or when I hear Maya say, 'I wish I had a little brother.' I think, 'You could have.'"
The disparity wasn't always so large. There was a brief moment in time when Dane County seemed to solve its infant mortality racial gap. But the experts were stumped to explain how that happened and the gap returned a few years later. Today, two local pregnancy experts think they have figured out one of the factors that contributed to the temporary improvement and are working on bringing it back to Madison. 
THE MYSTERY 
It's no secret that Wisconsin has some of the worst black-white disparities in unemployment, education and incarceration in the country. The 2013 Race to Equity report brought the issues home to Dane County, showing significant racial disparities in high school achievement, arrest rates and poverty.
Wisconsin has done just as poorly with infant mortality: for the past 30 years, an African-American infant has been two to three times more likely to die in the first year of life than a white infant. That's the second largest gap in the country, and Dane County is no exception.
That's why it seemed unusual when the county made national news in 2009 for eliminating its infant mortality racial disparity.
For five years, from about 2002 to 2007, the racial gap for infant mortality disappeared. More African-American babies were surviving their first year of life.
The average infant mortality rate for babies born to African-American mothers was 19.5 per 1,000 live births from 1996 to 2001. From 2002 to 2007, that rate dropped to 6.7. The range for white mothers in Dane County over those years ranged from about 3 to 7 deaths per 1,000 live births.
"It is the first known example of the black-white gap closing in any one state or county," read a Newsweek article titled, "A good mystery: infant-mortality drop in Wisconsin."
"Even an isolated improvement in infant mortality could have far-reaching ramifications for the nation's overall health and health-care costs, but only if authorities can figure out what's actually been happening in Dane County," the story reported.
But they never did figure it out. And a few years later, the racial gap returned. No one is quite sure why.
"We're still all mystified by what happened there," said Dr. Dipesh Navsaria, an associate professor of pediatrics at the University of Wisconsin School of Public Health. "I haven't yet heard a reasonable explanation as to why the disparity dropped and came back." 
Part of the problem is that Dane County represents a fairly small sample size; the highest number of recorded African-American infant deaths in recent years was 11.
"I suspect (the disappearance of the gap was) probably a statistical blip," Navsaria said. "Sadly, I wish we could point to it and say, 'It was something we did.' We have to be careful of reading too much into it."
But a statistical blip doesn't nullify the larger trend, Navsaria said: infant mortality, especially among African-Americans, is a problem.
In Dane County, rates have reached as high as 20.1 deaths per 1,000 live births in 2013 and provisional data for 2015 shows a rate of 20.9. In 2016, provisional estimates put Dane County's infant mortality rate for African-Americans at 17.6, worse than country estimates for Serbia (5.9), Botswana (8.6) and Syria (15.2).
Tia Murray became a birth and postpartum doula specifically to combat poor infant mortality rates. A doula typically provides a mother with emotional and physical support before, during or after labor. As part of the Wisconsin Doulas of Color Collective, she has witnessed African-American mothers dealing with loss.
"Providing those bereavement services to these women who are losing babies, it's so much more complex than any doula is typically trained to provide," Murray said. "This is social justice work. It's hard work being on the ground and seeing these losses."
Sometimes, doulas have to take a break if they witness too many deaths, Murray said. It can be traumatizing.
Reducing infant mortality has been a national priority for a long time, and public health officials have made huge strides in the last century, according to Deborah Ehrenthal. She is the director of the UW School of Medicine and Public Health's Lifecourse Initiative for Healthy Families Initiative (LIHF), formed in 2010 to promote better birth outcomes for African-American moms in southeastern Wisconsin.
Some of that success is due to improvements in clean water, sanitation and nutrition, Ehrenthal said, and some to advanced neonatal intensive care units.
Those improvements have led to more babies surviving their first years, but also to societal disparities.  
"There's something going on in our state and in our county," Navsaria said. "We need to figure out what that is."
STRESSING STRESS 
There are several known factors that can contribute to an infant's death: birth defects, premature birth, unsafe sleeping conditions and second-hand smoke are frequently cited.
Wisconsin found some more helpful takeaways when, in 2007, it started participating in the Pregnancy Risk Assessment Monitoring System (PRAMS), a national database that surveys mothers. Data showed high rates of unwanted and unintended pregnancies along with low intake rates of folic acid, a B vitamin found in green leafy vegetables that has been shown to reduce incidences of birth defects, Ehrenthal said. That led to a social media campaign encouraging young women to take a daily folic acid supplement — whether or not they are planning to get pregnant.
"There aren't a lot of things we know that work, but folic acid was one of them," she said. 
But it wasn't as simple as getting teens to take their vitamins.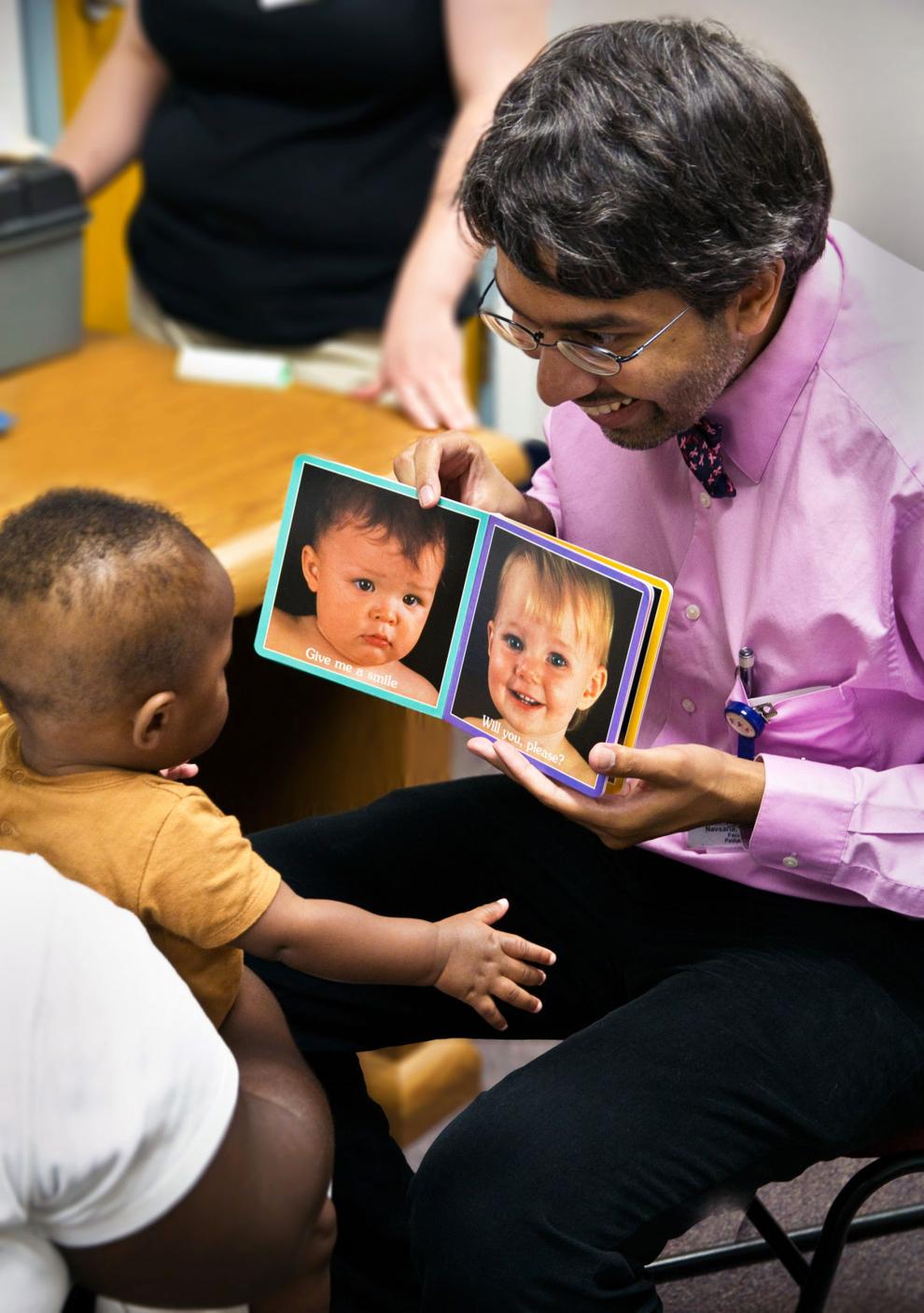 "We wish there was a single easy answer. If there was a single easy answer we could target it," Navsaria said. "The problem is, it's not one thing, but a lot of little things."
A lot of those little things often add up to one big thing: stress.
"These are all theories and hypotheses because we have no way of proving them," Navsaria said. "I think that ultimately it comes down to significant elements of what we call toxic stress."
Stress isn't just mental, there's a physiological element to it, he said. For African-American women, that stress can stem from Wisconsin's many other racial disparities.
If you're dealing with constant issues like unstable housing, food insecurity, abuse, racism, neglect or witnessing violence, your body will chronically release stress hormones, Navsaria said. 
PRAMS data found that black mothers in Kenosha, Milwaukee, Racine and Rock counties were significantly more likely than white mothers to report experiencing at least three stressful life events involving factors like finances, work, trauma or their partners in the year leading up to delivery. They were also more likely to report racism or feeling unsafe in their neighborhoods.
Some of those stressors can be eased through public policy. But they can also be exacerbated.
For example, potential changes to the Affordable Care Act and food stamp requirements could ratchet up stress for pregnant women. Gov. Scott Walker recently proposed requiring recipients of the stamps to work 80 hours a month, which has Navsaria and Ehrenthal worried.
"All of these things kind of generically play into factors that bit by bit end up eroding the kind of gains that were made in infant mortality," Navsaria said.
If it's harder to get health insurance, it's harder to get prenatal care, he said.
"I think that reducing the availability of health care will have tragic effects, I can't stress it enough," Ehrenthal said. "Anything we do to make it more difficult for people to access high quality health care is going to cost us later and it's going to hurt a lot of people."
At the same time, other cures to stress are social. Health care quality and access contributes to only about 20 percent of health outcomes, Ehrenthal said.
"If you look at what really contributes the most, it's really the social environment," she said. "Health care is a really critical component, but it's not what's driving these outcomes."
Relationships are key, Navsaria said.
"One of the strongest buffers to this kind of stress is really strong, loving, consistent relationships," Navsaria said.
That may be part of the reason why America ranks so poorly in international infant mortality rates, even against developing countries, Navsaria said. The economic quality of living in other countries might be poor, but family units stick together.
Wisconsin's racial disparities in mass incarceration means a lot of minority families are split up. A 2012 study by Christopher Wildeman of Yale University found that infants were twice as likely to die in their first year of life if their fathers were recently imprisoned. He also found an association between state imprisonment rates and infant mortality rates.
"(Mass incarceration) creates a huge stress on moms, on women," Ehrenthal said. "By helping support men, by addressing some of these extraordinary inequalities around criminal justice, it very well could have an impact on women's lives and the health of their babies.
"Fathers really make a difference, and they can be really positive forces, but they tend to be ignored during pregnancy where the focus is all on the mom."
The absence of a father can ruin the economic, social and emotional stability of a home, Navsaria said.
Murray and fellow doula Micaela Berry have seen this in their work. Murray trained Berry through a grant-funded Madison Doulas of Color project.
"Absolutely, many of the women of color I have worked with haven't had any support person throughout their pregnancy," Murray said.
Berry worked with a pregnant teenage mother who grew up in the foster system, without supportive parents. The father of the child was in jail.
"Where does that young woman go?" Berry said. "We need to step in and let other women know that we're here for her."
As a doula, Murray often accompanies her clients to their prenatal appointments. About half of her clients are African-American and she has seen the disparities in quality of care.
"I see the difference in health care that's provided to women strictly based on skin color," she said. "I've just noticed a difference in the labor room as far as what options mothers are given, the extent of information they're given … I've seen many providers kind of sit down and get to know the women who appear to be white women. It's like they're willing to spend more time with them." 
A CLUE 
If supportive relationships decrease stress, places that foster those relationships might provide a clue to narrowing the infant mortality gap.
Newsweek found such a place when it looked into the disappearing gap in 2009: the South Madison Health & Family Center.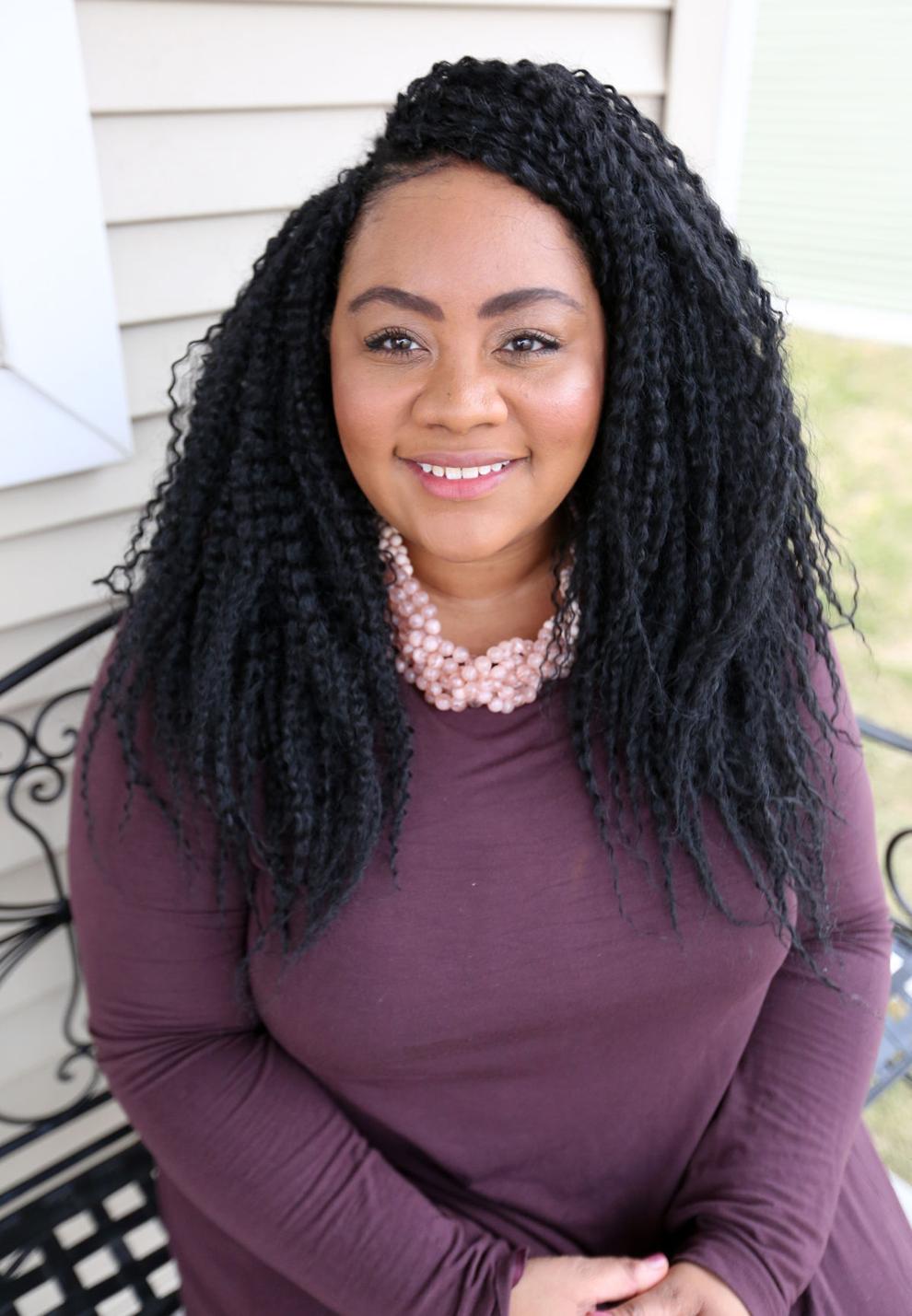 Known as Harambee, Swahili for "pulling together," the nonprofit organization coordinated care between three medical clinics, a Planned Parenthood clinic, a library and a Head Start program. The partners worked collaboratively to provide social and health services, and Harambee provided some independent programming.
Pregnant mothers could go to the Villager Mall on Park Street for prenatal check-ups, breastfeeding seminars, parenting classes and even meals.
"When you look at data from other one-stop centers, like in D.C. or Harlem, you'll see their infant mortality rates have decreased, too … this type of clinic — Harambee — could have affected the rate," Centers for Disease Control epidemiologist Cynthia Ferre told Newsweek.
But the center closed in 2010 after it lost funding from the United Way and city of Madison, and several of the partner agencies left for new locations. One partner agency, Access Community Health Centers, built a new clinic and took over the site.
Murray was just a little girl when the center opened, but her mother worked for Harambee as a  bilingual family advocate and she remembers the good work that went on there.
In the fall of 2015, when Murray and fellow doula and certified lactation counselor Tamara Thompson-Moore started looking into how they could tackle local infant mortality rates, they started with a discussion of what was missing in the community, and decided it was something like Harambee.
In their research, they came across the Newsweek article.
"We are so affirmed when we saw that article, because we knew intuitively that we were doing this work," Murray said. "(We thought), 'How can we begin to resurrect that, but also add on the maternity component and child health component?"
Now, Murray and Thompson-Moore are working to start a new center.
They're speaking with community leaders who helped formed the original Harambee Center to create a model of community-based programming with a maternity component: breastfeeding support, access to doulas, childbirth education and socially and culturally sensitive prenatal care.
It would follow a model from Birthing Project USA, a national program working to improve birth outcomes for women of color, and may train members of the community to be breastfeeding ambassadors or doulas themselves, she said.
"We see better birth outcomes when women have access to doulas," Murray said. "When women have access to providers they feel respect them and are nonjudgmental and kind of meet them where they're at, we have seen better patient satisfaction and birth outcomes."
A center like Harambee wouldn't be the only program in Dane County with the goal of building relationships and bettering birth outcomes.
Navsaria is a fan of well-trained home visiting programs that start when women are pregnant and extend through the first few years of life, like Dane County's Welcome Baby or Milwaukee's Nurse-Family Partnership program.
The programs bring knowledgeable people into homes, offering a chance to intervene with unsafe conditions like co-sleeping or secondhand smoke. And they build relationships, which can help with stress.
"It's a professional relationship, but it's a caring, considerate relationship as well, so that helps the mother and that helps the baby," Navsaria said.
The CenteringPregnancy program at UW Health offers a twist on this concept. Pregnant women with similar due dates come to the 1102 S. Park St. clinic for their prenatal checkups and to meet in groups. They get to ask questions of providers and other mothers, said Dr. Kristin Sharp, medical director of the program.
The program is set up to encourage relationships. Mothers often find they have the same questions and experiences as others in their group. Pregnancy and babies are stressful, and that can encourage bonding among the moms, Sharp said. Plus, participants get over 20 hours of face time with their health care provider.
"From my perspective as a provider, I've gotten to know the patients in my centering group better than the vast majority of patients in care," she said.
Sharp said one woman's answer on a feedback survey pointed to the social power of the group: "My entire family lives in another country and I was here all alone. But Centering made me feel like I was a part of community in groups of women that supported me and cared about me."
The program is looking to open a second location this spring at the UW Health West Towne Clinic. 
MORE THAN MOMS 
Relationships may relieve stress, but Ehrenthal would also like to see the elimination of disparities that cause stress in the first place.
"We have really concentrated poverty in Wisconsin and without addressing that, I think it's really hard to eliminate this disparity," she said.
Other countries are recognizing this, she said, and ensuring a basic sustainable income to support families.
If infant mortality rates are an indicator of a nation's health, Murray said, what do our our rates say about us?
"I don't think this particular issue is at the forefront of our policymakers' minds," she said. "But I'm trying to change that one baby step at a time."
Share your opinion on this topic by sending a letter to the editor to tctvoice@madison.com. Include your full name, hometown and phone number. Your name and town will be published. The phone number is for verification purposes only. Please keep your letter to 250 words or less.