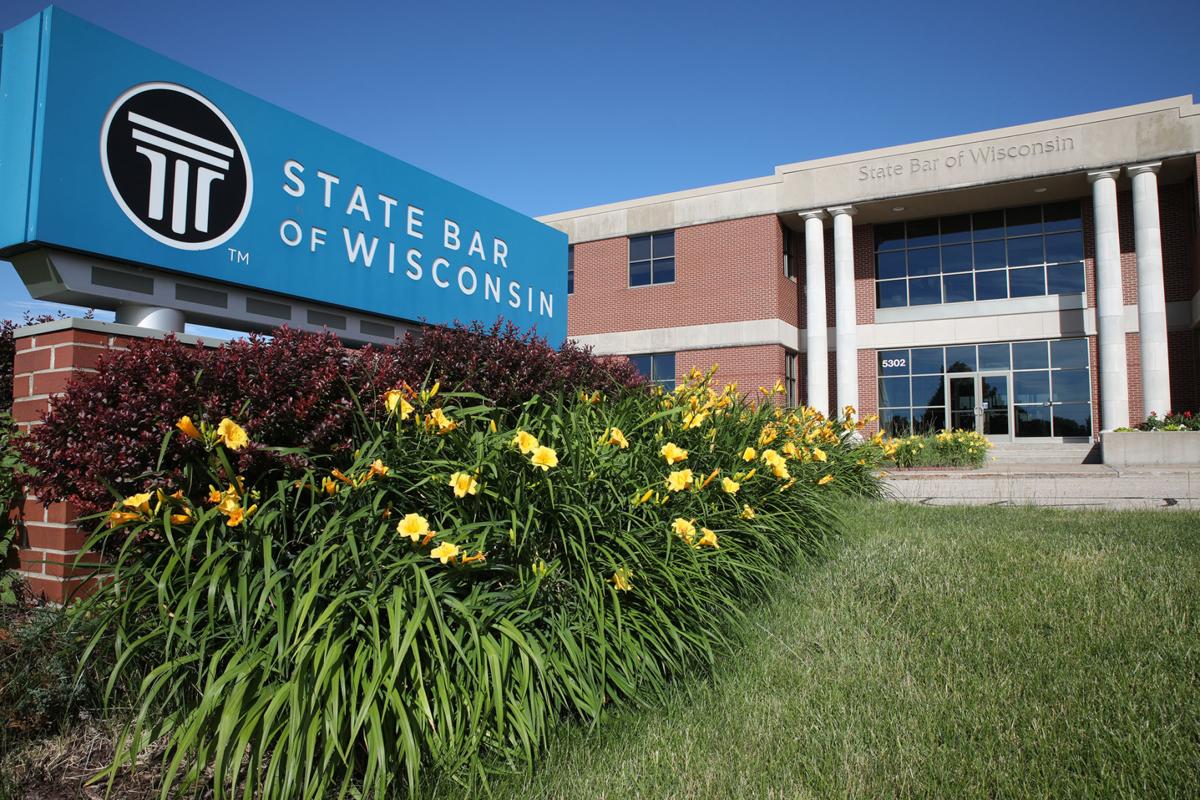 Among the many pre-existing conditions exacerbated by the COVID-19 pandemic is a shortage of attorneys to help Wisconsinites deal with non-criminal legal matters ranging from child support to eviction to immigration. While individuals have a right to a state-appointed attorney in criminal cases, no such right exists in civil cases.
"Each year, thousands of people face a civil legal problem alone and without help," Stacia Conneely, managing attorney for Legal Action of Wisconsin, Inc., said in an email. At the Madison office, where 15 attorneys help people in nine counties with civil legal matters, Conneely said the number of calls they receive in a typical year is "staggering." 
In the economic fallout from the pandemic, more people than ever have turned to civil legal organizations, Conneely said. Her organization has had about 1,600 cases in which the issue has emerged from or been exacerbated by the pandemic. 
Some of the legal needs are obvious. Evictions in June were 42% higher than 2019 levels. Even after federal and state governments issued eviction moratoriums, judges and court commissioners were often confused about who qualified. And the organization received 921 requests for assistance with unemployment claim denials, more than ten times as many as it received last year. 
But the pandemic has also complicated legal matters that previously seemed settled: the parent who can no longer pay child support, the divorced parent sharing custody with a parent who doesn't believe in the dangers of the coronavirus, or the divorced parent with conditions placing them at higher risk for virus complications who worries that sharing custody could put their health at risk.
Staff attorneys, some of whom have less time available due to caring for sick relatives or kids home from school, can't keep up with the demand. Jeff Brown, pro-bono program manager for State Bar of Wisconsin, a mandatory professional association for all attorneys licensed in Wisconsin, said he's not aware of a civil legal organization that hasn't had to turn away eligible clients.
But help may be on the way, thanks to a new website released by the State Bar last Thursday. Attorneys and law students looking to volunteer their time can search for opportunities that fit their expertise and schedules through the new website Pro Bono Portal.
The State Bar has had plans to create such a tool since last year. While Wisconsin Supreme Court rules encourage all Wisconsin attorneys to do 50 hours of pro bono legal work each year, many don't know where to look for such volunteer opportunities.
"Civil legal aid programs in the state are telling us that pro bono assistance is crucial to making our shared goal of equal justice for all a reality," said State Bar President Kathleen Brost.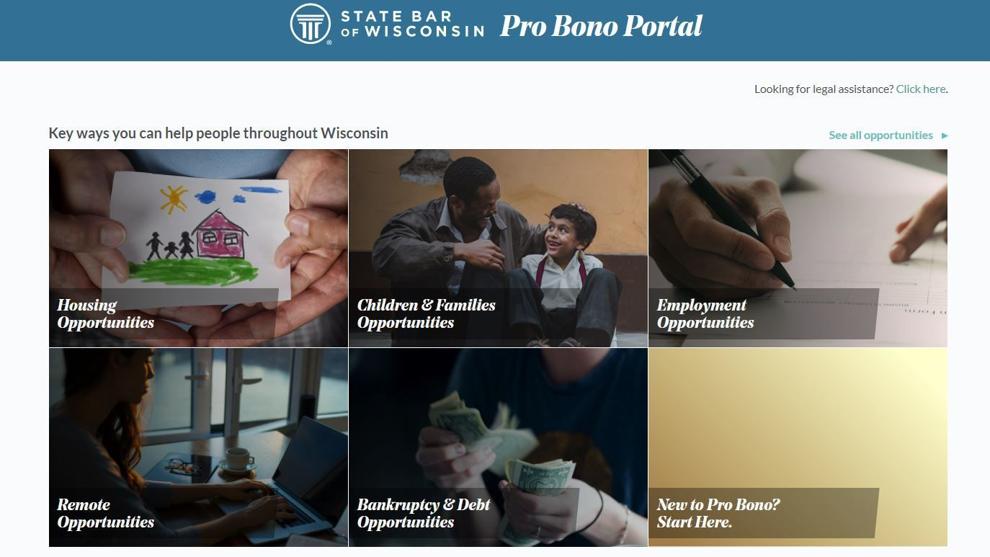 With the pandemic, the professional association wanted to connect those eager for help with those eager to help. Students who have completed a certain amount of law school may practice if they are supervised by an attorney, and staff at the law schools at the University of Wisconsin-Madison and Marquette University have contacted Brown in search of opportunities for their students.
"It was just getting harder for folks to reach volunteers because you couldn't do as much in-person outreach and networking," Brown said. "This was a chance to reach people where they are at these days: on their computers and phones and tablets."
It looked like it would take six months to a year to develop such a tool, but when Brown discovered the legal technology company Paladin, which would license the technology to the State Bar for a fee, it was just six weeks until the portal was ready. 
The website lists both specific cases and ongoing needs of 14 partner organizations across the state. An organization might list, for example, that they need someone to represent a client at an unemployment appeals hearing at a specified date and time, though it won't publicly share the client's information. Alternatively, a legal volunteer can sign up to provide legal advice at a scheduled shift at a virtual clinic — say Dane County's family law clinic — or express interest in providing a certain type of service — say, help with housing issues — that an organization consistently needs.
The website is a permanent project, Brown said, so it will stay up after the pandemic ends.
"We are hopeful we will find volunteer lawyers to help us, and we are excited about the coming collaboration to bring more legal aid to our community," Conneely said. "With more volunteers, we can serve more clients, solve more legal problems, and strengthen and stabilize more Wisconsin communities."
With the federal eviction moratorium set to expire at the end of the year, Brown anticipates the number of people seeking civil legal help will spike in the coming months. 
While he hopes the portal will help meet the need, he'd like to see the state invest further in such organizations to allow them to expand their staffs. Civil legal organizations receive federal funding through the Legal Services Corporation, a nonprofit created by Congress in 1974. 
State government provides supplemental funding, but Brown said Wisconsin provides less funding than its peers, and there's no sign yet that that's about to change.
"The funding from state and federal sources just has not kept up with the level of need pre-pandemic," Brown said. "The pandemic has just layered a level of crisis on a system that was already stretched pretty thin."