In fire fighting tradition, Madison Fire Chief Steven Davis and Mayor Paul Soglin uncoupled a fire hose in a ceremony held Friday to celebrate the opening of a new fire station on the city's southeast side.
Fire Station 14, located at the intersection of Dairy and Femrite drives, is filling a gap in emergency services by cutting response times in its service area by about half.
"This is a dedication of a station, but it's truly a dedication to the men and women who have served this community for well over a century, continue to serve it today and will serve it in the future," Mayor Paul Soglin said.
Davis said prior to the opening of the new station, it would take personnel based on West Badger Road between 10 and 12 minutes to respond to the southeast side — a narrow survival window. Now, Davis said response times are under about five minutes.
"It can be the difference between life and death, literally," Davis said. "For every minute (a patient goes) pulseless and non-breathing, their survival rate goes down about 10 percent."
Fire Station 14 officially opened Dec. 27. It is staffed by a four-person crew, including a paramedic position available 24 hours a day, seven days a week. The new station will utilize the Madison Fire Department's first paramedic engine.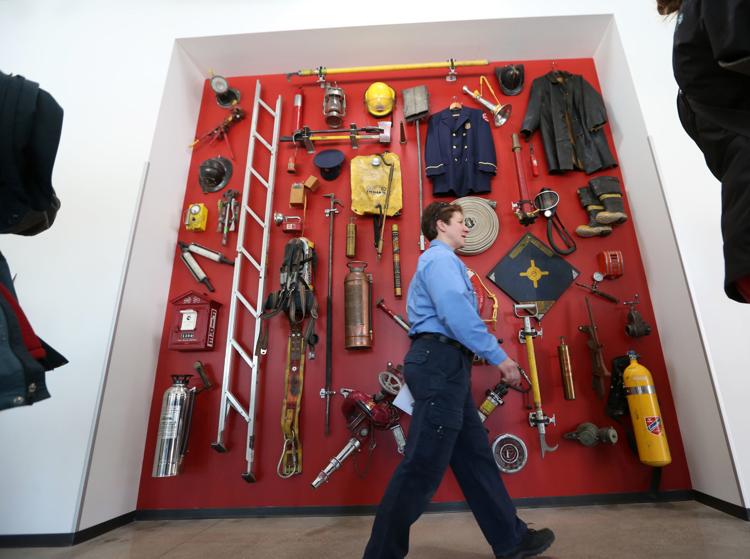 Former District 16 alder Denise DeMarb, who resigned at the end of June 2018, fiercely advocated for the new station while she was a member of the City Council.
DeMarb said she heard stories from residents waiting for paramedics to assist their babies who had stopped breathing or their fathers who had suffered heart attacks. She also said residents were paying more for homeowners insurance because fire service was located farther away.
"What (firefighters) are going to be facing when they get there is much more complicated," DeMarb said. "This is good for the residents who live down here. It's also good for our firefighters."
When apparatus engineer Lori Karst, with the Madison Fire Department for 24 years, was stationed on Cottage Grove Road, she said it would take 12 to 15 minutes to respond to calls on the southeast side during rush hour.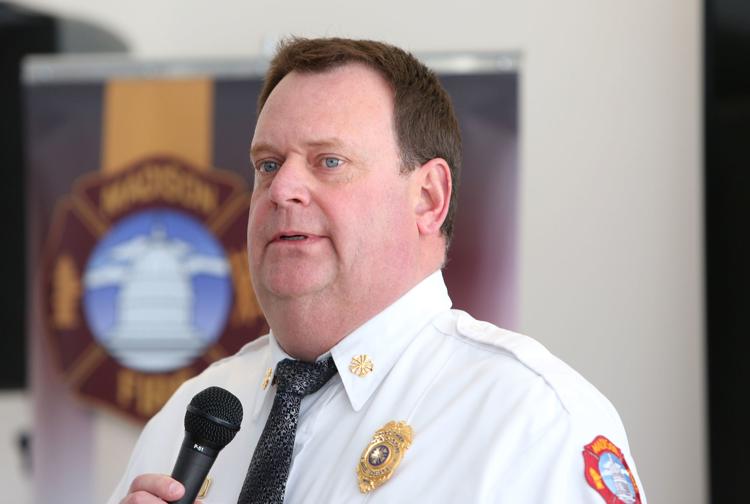 "Things could deteriorate fast," said Karst, who is based at the new station. "The need to get there quickly and the need for safety — it's a tug of war. It feels like the community has been needing us for a decade, and they're so excited."
Design and construction costs for the new station totaled an estimated $6.3 million. The 20,000-square-foot station includes a 2,400-square-foot community room and an expanded indoor area to conduct recruit testing, standard evaluations and training.
An original iteration of the project called for a separate station and training facility. Davis said combining both uses saved taxpayers an estimated $8 million. The station sits on an 11-acre lot, which the the Madison Fire Department plans to build additional training props on in the future.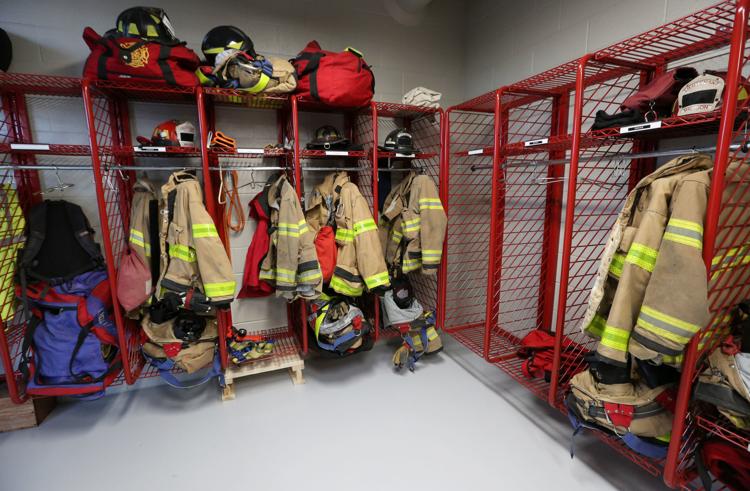 Ald. Michael Tierney, who took over for DeMarb, envisions the station's community facilities potentially serving as a polling location and a place for neighborhood and homeowner associations to meet. In many ways, Tierney said the building is more than just a fire station.
"When you look at a fire station in the community, it's really a symbol of the commitment we have to each other," Tierney said.
Natural light floods the station, which utilizes a more open floor pattern than other Madison fire stations. Davis said the layout is meant to promote communication and interaction between company members to "help with their mental health and with training."
In a first for the Madison Fire Department, Station 14 includes a detox sauna with an exercise bike. Firefighters come into contact with a number of carcinogens while on the job, and the detox sauna is meant to reduce the threat of cancer.
The new station does not include an ambulance, which Davis would still like to push the City Council and mayor to support.
Ald. Paul Skidmore, District 9, offered a 2019 budget amendment to purchase an ambulance. During 2019 budget deliberations, the Finance Committee voted to include on paramedic position at Station 14 instead of staffing a new ambulance.