Just as rhubarb was coming into season a year ago, Marci Moore began work in the Porchlight Products kitchen learning how to make jams and jellies.
"It's a really neat program. They're very flexible, so you can work there, but they're willing to let you go look for another job," Moore said. "It can be a job training program or something you stick with for a long time." 
Moore has now been with the job training program for a year and is a resident of Porchlight's new campus, located at 1704 Thierer Rd. The facility officially opened Tuesday. Moore also works part time as a janitor and resident manager for the new facility.
"They'll give you a chance," Moore said of Porchlight, a local nonprofit with a mission of reducing homelessness by providing shelter, housing, supportive services and a community.
The new Thierer Road campus will add an additional 28 permanent supportive housing units to the nonprofit's total 330 units of affordable housing located throughout Madison. Permanent supportive housing is designed to serve individuals who would not be able to stay housed without a range of comprehensive services and who need to be housed to fully participate in them.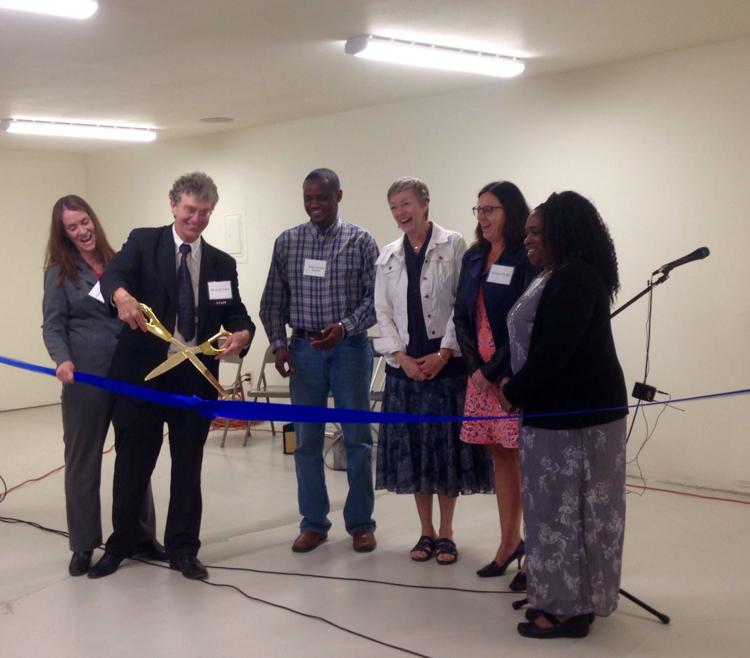 Porchlight executive director Karla Thennes noted Madison's low apartment vacancy rate, which drives up rents, and stressed the importance of providing affordable housing.
"Not only can our clientele not afford to live (in Madison), they can't find somewhere that's vacant," Thennes said.
Of the 28 Thierer Road units, six are designated for homeless veterans and 10 are for single individuals who are chronically homeless and have a disability. These residents will pay 30 percent of their income for rent. The remaining 12 are for current Porchlight residents who can afford a $500 per month unit.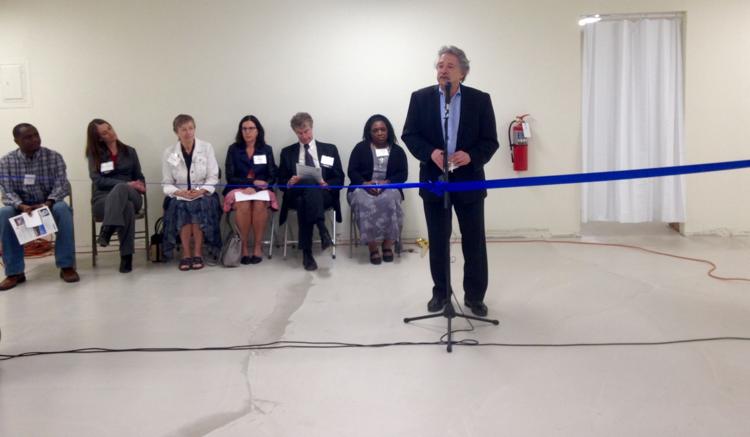 The buildings also features onsite car and bike parking, a bed bug treatment room, commercial kitchen and dedicated onsite case management and mental health counseling services. It also includes a second commercial baking kitchen leased by Madison-Area Urban Ministry. 
The development cost approximately $4.5 million with the city contributing $200,000 in Community Development Block Grant funds and $250,000 from the Federal Home Loan Bank of Chicago. The remaining funds came from private donations, Thennes said.
Mayor Paul Soglin called housing first and permanent supportive housing models a "keystone" of his administration and pledged his future commitment.
"We will continue budget after budget to include funding, whether it's for our project on Rethke, whether it's this project, the one on Tree Lane, the multiple projects that are now pending before the state of Wisconsin for tax credit approval or new projects we will develop in the future," Soglin said.
In addition to the housing units, the development includes an expanded commercial kitchen for Porchlight Products. Participants in the program are paid minimum wage and learn how to can and preserve foods, which are then sold at 12 local grocery stores, two gift stores, eight restaurants and three cafeteria ones at Epic and UW Hospital.
"The program is not just an employment training program, it is an employment program that empowers these individuals to feel that they are valued and valuable," former executive of Porchlight Steve Schooler said.
Thennes said Porchlight is hoping to hire 10 new individuals for the program. In 2016, there were 45 people who participated in the program across Porchlight's sites that have commercial kitchens.
"The value of work and how that helps somebody is the cornerstone of what we're doing here at Porchlight," Thennes said. "We know this isn't a regular work force, but we are committed to this population."