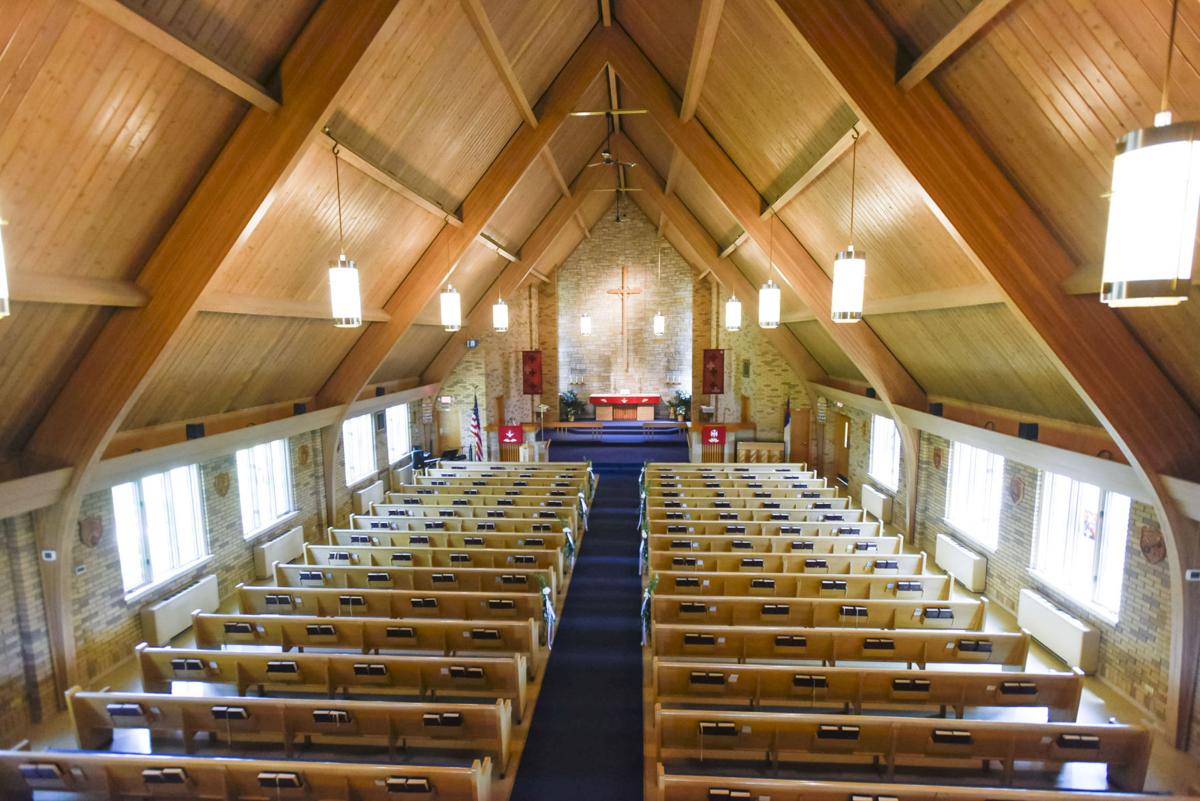 When Jon Anderson was a pastor working on community outreach in Madison, he found a lot of overlap in how churches tried to work with nonprofits to help the city. 
"What I started to see in those jobs was a lot of redundancy happening in the county, especially in church efforts," he said. "And an ongoing need for resources of all kinds (with) direct service providers doing amazing work, but not seeing that the church was a part of the solution to reaching the community."
Helping church leaders better collaborate, understand and serve Dane County is now at the heart of a new venture, Awaken Dane, led by Anderson and three other Christian groups: the Wisconsin Council of Churches, Upper House and University of Dubuque Theological Seminary.
The project aims to bridge church and community so congregations can work together to more efficiently address community needs, including hunger, homelessness and racial and economic justice.
Anderson's involvement in Awaken Dane is an outgrowth from work he is already doing with the Collaboration Project, a nonprofit he established in 2019. The group connects Christian congregations for community outreach, including fostering relationships between predominantly white churches and congregations of color in the city and highlighting stories of inter-church relationships and projects, including ongoing blood drives to meet COVID-19 demand. 
Awaken Dane is a four-year project funded with a nearly $1 million grant from the Lilly Endowment, and will have two cohorts of 20 pastors who will take classes, meet with each other and learn from community leaders for two years. Another group of pastors will follow, with an alumni network forming from that. Pastors can apply in early 2021 with an official kickoff next fall.
"It's really about creating learning communities made up of pastors and church congregation members that are entering into community with one another to gain skills and insights... about the pressing issues about our neighborhood and our community at-large," said John Terrill, executive director of Upper House, a center for Christian gathering and learning on the University of Wisconsin-Madison campus.
The name comes from a Bible verse, Genesis 28:16, where Jacob was awakened to the presence of God. It is is meant to be an invitation for congregations to listen to each other, to their community and to God more intentionally, the group's leaders say.
Each partner in the project will play a role in developing curriculum, leading meetings and hosting events. A key goal of the initiative is to gather a diverse group of churches from across Dane County, from urban and rural parts of the county, congregations of color and an array of denominations and nondenominational congregations.
"The church is at its best when it de-centers itself, when we're not about ourselves, but we're about others and helping others with what they need," said Kerri Parker, executive director of the Wisconsin Council of Churches, a statewide ecumenical group of Christian churches based in Madison.
In that way, Parker said, she hopes the project will help churches thrive by becoming an energizing force to tackle community problems and connect with people who might not be affiliated with a church, or skeptical of them.
New opportunities for ecumenical work 
Ecumenical work has been somewhat hampered in the past by differences in how Christian denominations interpret the Bible and understand how to best practice the faith.
As church attendance and religious affiliation nationwide and in Dane County have declined precipitously over the last three decades, those theological barriers have become more diminished, allowing an ecumenical project like Awaken Dane to thrive, said Christopher James, an associate professor at the University of Dubuque Theological Seminary, who is developing the curriculum for the program.
"It's actually one of the opportunities that lies in this sort of particular moment in American history as widespread interest in Christianity of any kind has declined," James said. "The old divisions have lost some of their power and significance."
He hopes by focusing on Dane County, churches can move out of silos and find new ways to connect.
"I place a lot of emphasis and hope in the possibility of 'place' as a way to transcend the classic divisions," he said.
Though he is based in Iowa, for years James' research has focused on Dane County, the fastest growing county in the state. Here, he has identified 317 churches and surveyed about half of them.
While it is not the aim of Awaken Dane to convert people or bolster church attendance, its leaders hope that when churches better collaborate and work with the community, it will strengthen a core tenet of what churches can be: institutions where people can find belonging.
"I think one of the biggest holes in American society right now is for belonging, and people are creative and looking for ways to belong," said James. "Now we belong to gyms and political parties in ways we never have, finding identity in 'who's my tribe?' Churches... in many cases, are some of the most ideologically diverse in class and race. In many cases they are that vision of community which people say they want, but don't opt into."
Skepticism about the church's ability to meaningfully collaborate and serve people beyond their pews is valid, Awaken Dane's leaders say.
"I think there is cynicism out there and I think rightfully so. The Christian community does not live up to its own aspirational desires and, I would argue, Biblical calling," Anderson said.
But churches are already aspiring to more effectively collaborate and efficiently serve, an impetus that Awaken Dane aims to support and grow, he said.
"Part of this work is to invite the churches to be the very thing that they aspire to be in the beginning, which leads to a really compelling witness to those in the entire surrounding community," he said. "There is something really beautiful about people, regardless of their doctrine, how they are tangibly... loving their neighbors and sacrificially giving of themselves for the betterment of those around them."