Instead of a drab cinderblock wall, the first and last image that youth confined to the Dane County juvenile detention center, located in the City-County Building, now see on their way to and from court is a large mural meant to communicate tranquility and mindfulness.
Painted in shades of black and white with pops of orange, the mural showcases half of a man and woman's face displayed in front of a mandala image — a symbol that has represented inner peace — and the words "look within."
"You get that good spirit from it," said Z.S., 16, an inmate at the JDC.
Over spring break, Z.S., who is identified by his initials to protect his privacy as a juvenile offender, and other youth in the detention center worked with a street artist who goes by Audifax to paint the mural. The project was conducted as part of Making Justice, an initiative through the Madison Central Library's Bubbler program.
The Making Justice program relies on a community-based learning model that connects at-risk and court-involved teens to art through regularly scheduled workshops and artist residencies in the detention center and county's shelter home on Atwood Avenue. It seeks to address racial gaps in academic achievement and juvenile arrest and incarceration rates. 
Through the residency component of the program, artists have created five murals in the detention center in partnership with the youth housed there. Most of the murals are dynamic and use bright paints, but Audifax wanted to create something "crisp and peaceful."
"I just think of it like dreaming," said E.T., 16, another inmate.
The mural, titled "Peace Within," is located behind a locked door that leads to the gym and an entryway that leads to the courthouse. The juvenile inmates see it daily. Audifax is inspired by the power of meditation and wanted to share that with youth at the detention center.
"I really wanted to do something powerful that would induce peace and encourage them and even the staff members to look within themselves and take that moment of reflection inside of your heart, who you really are and what you've done and where you're going in this life and what you really want out of life," Audifax said.
Audifax taught the youth how to paint the mural, encouraging them and assuring them that it was ok to make mistakes.
"We really all connected together," she said.
Teen services librarian Jesse Vieau, project manager for the Making Justice program, said the idea is to create meaningful relationships with teens and redefine learning as something that can occur outside of the traditional classroom structure.
Vieau is responsible for bringing a host of activities to the detention center, including rap sessions, cartoon making, video games and screen printing.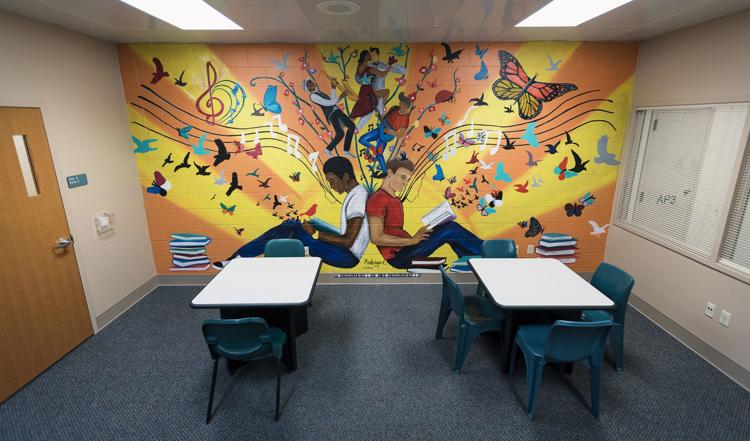 Providing new opportunities at the detention center is a way to encourage youth to think about their futures.
"Exposure to something they may have done or may not have done before and for the chance to know they like something they want to pursue or to know they don't like something … is invaluable," Vieau said.
Ben Stueck, a cross-categorical Madison School District teacher based in the detention center, said any chance youth can express themselves while in detention is important.
In detention, youth are cut off from the distractions and social problems that wait for them outside, though they are introduced to new pressures and stress. Stueck said youth begin to learn their own value through academics and artistic endeavors.
"When these other people come in and they really validate that, they can focus on (the youth's) creativity and their self-expression and really get them to see they have a lot to offer and give to people," Stueck said.
Juvenile court administrator John Bauman said he is open to any type of expression-related programming in the detention center.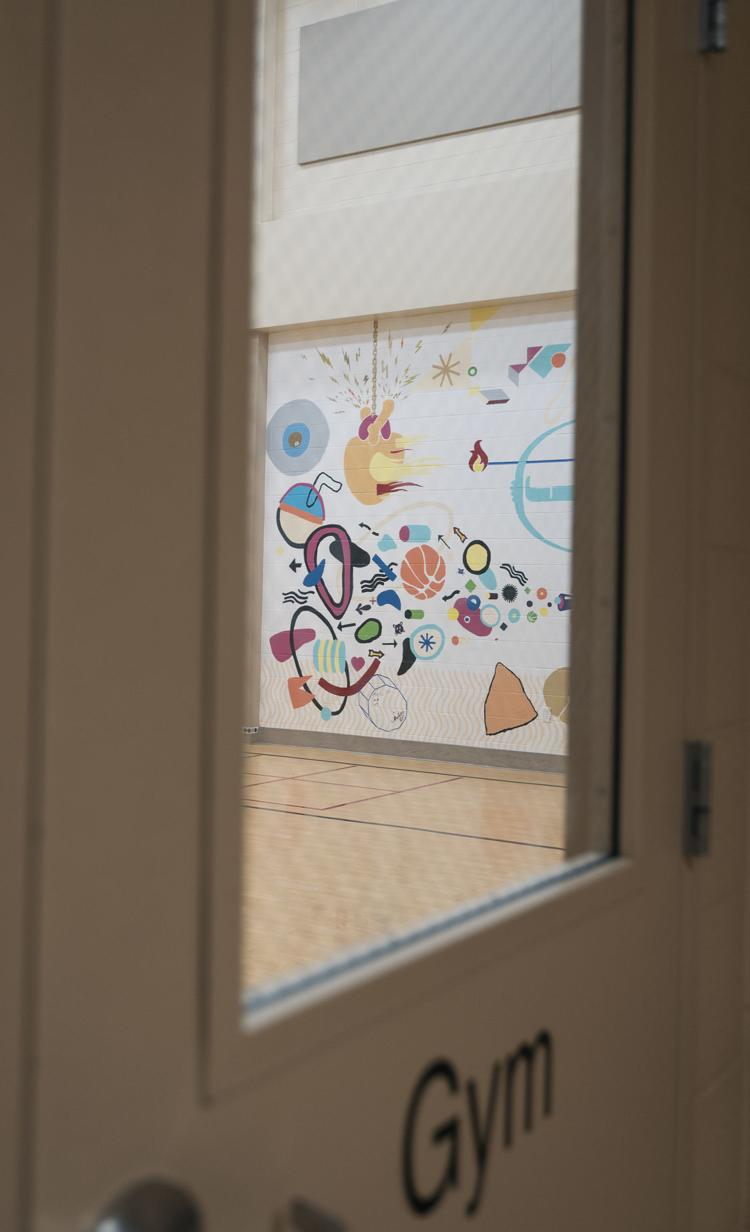 "With some kids, it certainly uncovers some talents and interests that they've really not been aware of in the past," Bauman said.
The detention center, located on the CCB's second floor, is the county's secure facility for juvenile offenders whose cases are pending in court. The county-run shelter home is for youth who may need a place to stay pending further court action, but who do not need to be housed in a secure setting like the detention center.
Bauman said the average daily population at the detention center is about 12 kids. Inmates typically stay about a week, although sometimes longer. Z.S. has been held at the detention center for about three months, while E.T has been in detention for about eight months.
"While kids are here, while courts are trying to figure out what the next step is, it engages them in something that is interesting, thought-provoking," Bauman said. "They're not just sitting here killing time."
Z.S. recalled getting in trouble at 13. Problems escalated as he got older. He grew up without a father and said he turned to other male figures who negatively influenced him. While in detention, he has reflected on how he ended up there.
"You've got to think about where you're going," he said. "Where you're ending up. Are you making money from it, are you in jail or are you dead? You don't get two rounds in life."
Throughout the time Z.S. has spent at the detention center, he has learned to draw and hopes to connect art with his aspiring rap dreams.
"Being in this situation kind of helps me because it changes my mindset as a troubled teen," Z.S. said. "This helped me change my whole mindset around, expand my horizons. I can see I have other things I can do."