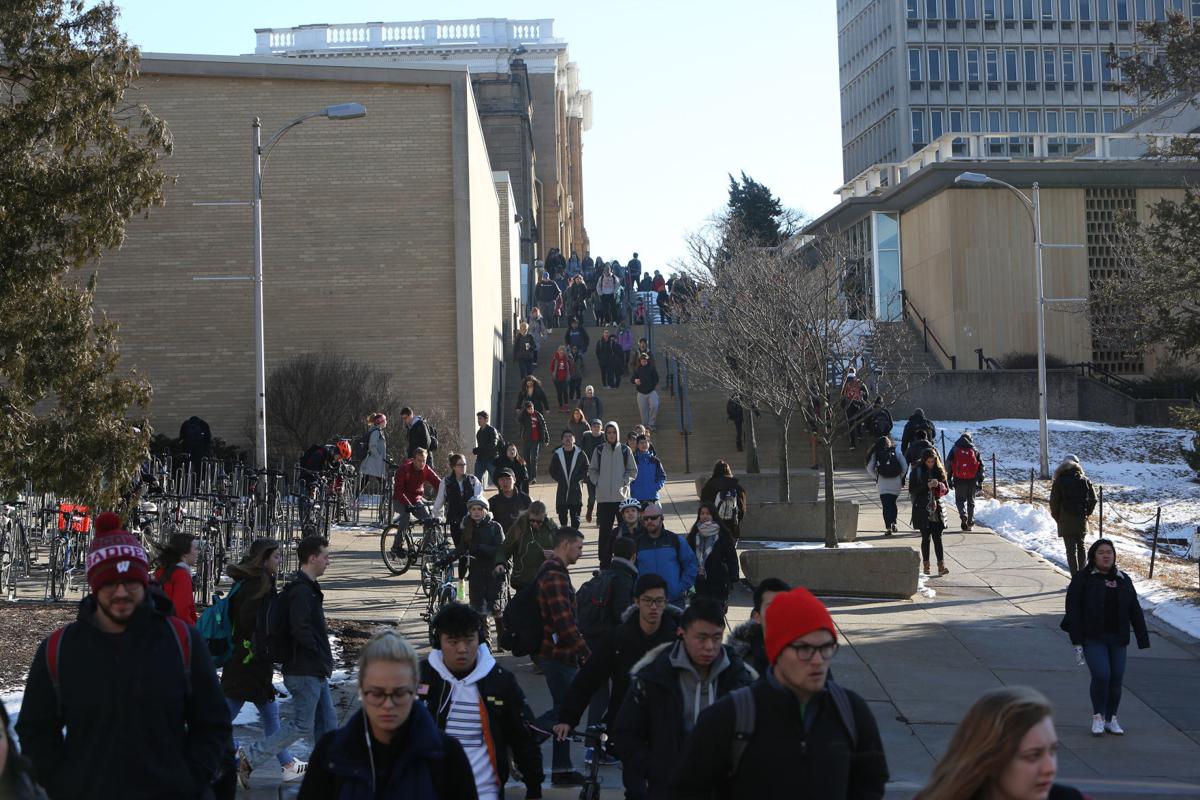 Madison children starting school could have a college savings account opened for them, in their name, under a program the city is studying.
Research shows students with similar accounts are more likely to attend and graduate from college.
Children's savings accounts are a tool that approximately 65 cities — including Milwaukee — counties and states across the country are using to empower families to save for future educational opportunities and promote financial literacy.
But they are more than just bank accounts. Ald. Maurice Cheeks, District 10, who spearheaded the city's work on children's savings accounts, said they are meant to to foster a college-bound identity in students from an early age.
"Creating a college-bound identity is absolutely critical for every child," Cheeks said. "The place we need to get to as a city is we recognize the genius in every single child, and the children recognize that we recognize their genius."
The savings accounts will likely not pay for a student's full college education, but the funds can remove financial barriers such as application fees and college test preparation courses.
"Unless it's a massive public investment, it's not going to pay for college," said Lucy Mullany, who works with the Upper Midwest CSA Consortium.
But Mullany said the program is more about "providing families with tangible hope for the future."
College savings account programs have also been shown to improve college attendance and graduation rates.
Research out of Washington University in St. Louis shows that low- and moderate-income children are more than three times more likely to enroll in college with a school savings of under $500 than a child without an account. Children with savings accounts are also more than four and a half times more likely to graduate from college.
As the first in his family to attend college, Cheeks said it was his parents' expectation that he would pursue higher education that formed his future plans. That expectation was also common among Cheeks' close friends.
"I recognize now that my identity my parents had instilled in me and that my core community and friend group reinforced with each other, that changed our lives," Cheeks said.
The CSA program is a way to "hold out hope" for students who may not have a support system at home, Cheeks said.
"Being a community that maintains a commitment to an expectation of excellence for all of our kids, of upward mobility and opportunity for all of our kids, that's going to be a really beautiful thing," Cheeks said.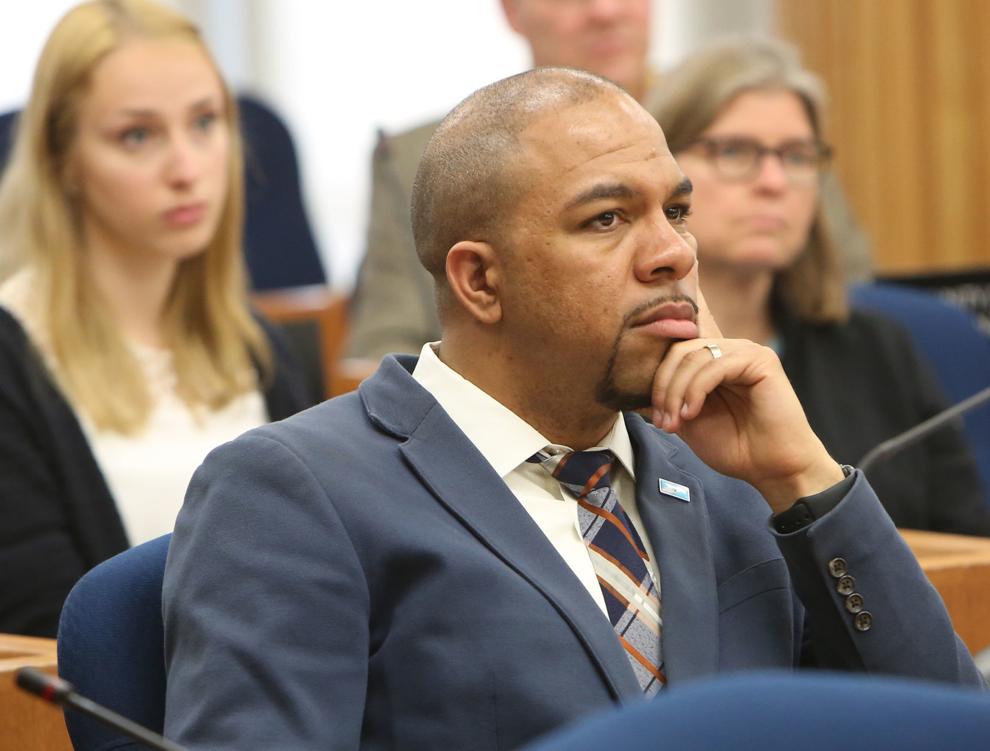 Cheeks researched college savings account programs in other communities for about two years before bringing the idea to the City Council. In May, the city authorized a $27,625 contract with the local consulting firm Dave Grace & Associates. Recommendations are expected to come before the City Council in August.    
In general, accounts through CSA programs are opened automatically with a small amount of seed money. Families can deposit additional funds, which could be matched. The funds can typically only be withdrawn for educational opportunities. The accounts are also generally housed within private foundations or a financial institution that works in partnership with a school district.
Some programs are universal while others differentiate among socioeconomic status. Cheeks envisions a program that would benefit all Madison students.
"The goal is to establish a bar that we believe all children in our community are going to want to continue education and that they should have some level of investment from the community and from their family that supports that," Cheeks said.
Coral Manning, manager of early care and education in the city's Community Development Division, said programming associated with CSAs, such as college visits or deposit incentives, are what makes the program work best.
"We want them to be able to see opportunities and examples of other people who have come from similar situations to them succeeding in life beyond high school," Manning said.
Though the consultant's work will shape what a program could look like in Madison, the Madison Metropolitan School District and Foundation for Madison Public Schools support the idea.
Jen Wegner, the director of MMSD's Personalized Pathways & Career/Technical Education, hopes a CSA program would empower students to feel confident in making financial decisions and feel that the community is "banking on their future." 
"We're going to put our money where our mouth is," Wegner said.
With a CSA program, the conversation about a child's future educational opportunities changes on the first day of school. Melinda Heinritz, executive director of the Foundation for Madison Public Schools, said the program would send a strong signal to Madison students that they believe in their potential.
"It isn't so much about the money. It's about instilling a sense of hope and a sense of efficacy around a child and his or her ability," Heinritz said.
The program also realizes that not all students may attend a four-year university and that a two-year program or skilled trades apprenticeship may be more beneficial.  
"We have this wonderful responsibility to educate our children but to also train them and to give them the wherewithal to know they have different options," Heinritz said.
Tishaura Jones, treasurer for the city of St. Louis, Missouri, pushed for the CSA program that was implemented in 2015. In the third year of the program, Jones said she is already seeing two-generational benefits.
"We have seen parents getting more education, opening accounts for themselves where they have previously been unbanked. We've seen families improve their credit," Jones said. "We even saw families buy their first home through referrals."
The program in St. Louis serves over 10,000 students with accounts starting at $50, has a full time coordinator that works with families and is partnering with Duke University to study how to increase participation.  
Jones characterized the investment in CSAs as playing the long game. Though she is seeing benefits early on, it will take 13 years from when the first cohort started to see how college attendance is affected.
Cheeks is trying to combat the short-term view of policy and decisions because "in order to have the sort of transformative effect in society, we need to be capable of having a longer view." He is also confident that Madison would be able to experience positive benefits, like the ones Jones described, along the way.
"We'll be able to feel the energy from being in a community where young people have a sense of identity, and a sense of hope and a sense of connectedness with not only their schools but their cities," Cheeks said. "Maybe it's hard to measure, but I think the ROI in having a city full of young people that believe in themselves is immeasurable and infinitely valuable."
Share your opinion on this topic by sending a letter to the editor to tctvoice@madison.com. Include your full name, hometown and phone number. Your name and town will be published. The phone number is for verification purposes only. Please keep your letter to 250 words or less.