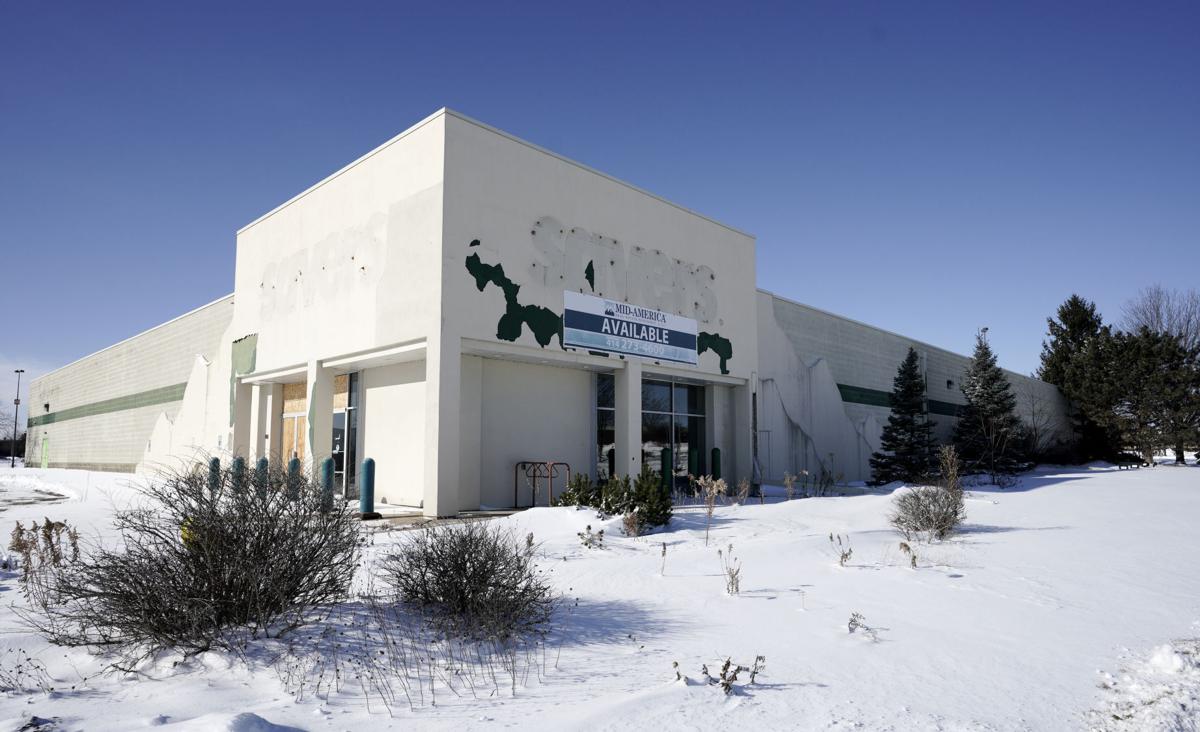 As Madison considers moving forward with plans to locate a men's homeless shelter on the city's east side, some nearby business owners are worried about the potential effect of the project.  
A permanent men's shelter is long overdue in Madison after over three decades of services offered in the basements of downtown churches. 
"The days of operating out of a basement of a church and relying on volunteers to operate the shelter and to provide quarters that are neither safe nor humane nor dignified are at an end," Community Development Director Jim O'Keefe said at a Finance Committee meeting March 22.   
On Tuesday, Madison's City Council will consider a resolution that authorizes accepting $3 million from Dane County to purchase the property. The city plans to contribute $3 million in addition to the county funds, but the proposal still needs City Council approval. 
Last week at the Finance Committee meeting, Mayor Satya Rhodes-Conway urged support for the project, saying that it's critical for the community and that she is committed to making it a full service shelter. 
"It's just simply not an option to go backwards in our service to homeless individuals in our community," Rhodes-Conway said.  
The long-term goal for the 2.67-acre property at 2002 Zeier Road is to create a place that could help users deal with existing barriers to finding housing that works for them. 
These services could eventually include employment or recovery assistance, though the details are not solidified and programs may not be in place when the shelter opens. 
"The vision is that this will ultimately be more than an overnight shelter," O'Keefe said, "that it will be a full service operation that will provide a range of services that will help its users overcome whatever obstacles exist that prevent them from being stably housed."  
Though few dispute the need for homeless services, opponents argue the Zeier Road property won't work due to the proximity of local businesses. The area's City Council representative, Samba Baldeh, opposes the project for its distance away from other services downtown, potential adverse financial effect in the East Towne area, and size and cost of the shelter. 
"East Towne is in bankruptcy. It has been hammered by internet competitors, the pandemic and the new developments in Sun Prairie," Baldeh said in an email. "An adjacent men's shelter will be the final blow."
Gary Halverson, the candidate running unopposed to replace Baldeh in District 17, is also opposed to the project. He pointed to the distance between the proposed overnight shelter and The Beacon day shelter, which is located closer to downtown, and is concerned that there is not an estimate for the annual operating costs.   
Halverson said the city should pause and consider other options before financially investing in the project. 
"We are coming out of a global pandemic that has devastated our small businesses and has hit the East Towne area especially hard," Halvorson said. "We are facing an unprecedented budget crisis due to loss of tax revenue so I think it is prudent to pause this process so that we can re-evaluate what is best for the future of Madison as well as those experiencing homelessness." 
The city has also been searching for months for a location. Last October, the city thought it would secure a former child care center at 4111 East Towne Blvd. but had to divert after the property's seller backed out of the deal. 
City real estate development specialist Dan Rolfs said the city considered 16 sites but all except the Zeier Road property were eliminated. 
Business owners located near the property worry about the effects a nearby shelter could have on their business. One developer has even threatened to forego pursuing a proposed $100 million luxury housing project. 
Owners and operators of the new Global Market and Food Hall, 2161 Zeier Road, who are largely women and immigrants, are circulating a petition, arguing the city didn't ask for their opinion on the project. They worry visitors to the men's shelter will sit at outdoor tables and deter other customers. 
"If the city builds this shelter, we will lose everything," the petition reads. "We will have no businesses and no jobs. And after that we may lose our homes." 
Dane County Board Supervisor Andrew Schaurer, who also represents the area, said in an email that the concerns of these business ownership should be considered. Also, he said the project could "impede the revitalization of East Towne Mall." 
"If this location and the size of this facility threatens Global Market and East Towne Mall, all the City will have accomplished is creating more jobless and soon-to-be homeless people of color in our city," Schaurer said. "We need not one shelter, but multiple locations across the city which can solve this problem with smaller facilities which treat our homeless people with respect and dignity, while not threatening minority-owned businesses."
Share your opinion on this topic by sending a letter to the editor to tctvoice@madison.com. Include your full name, hometown and phone number. Your name and town will be published. The phone number is for verification purposes only. Please keep your letter to 250 words or less.