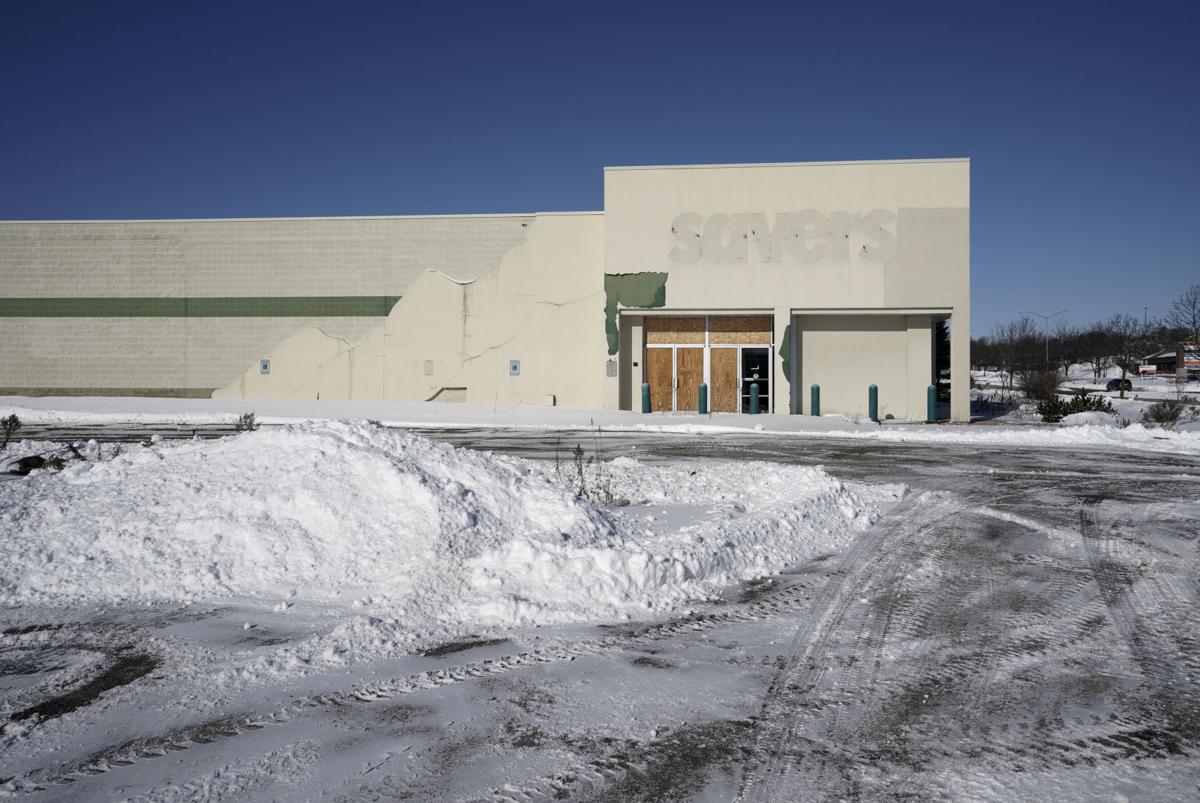 By one vote, Madison's City Council failed to approve purchasing a vacant former big-box retail store on Zeier Road, near East Towne Mall, for a long needed permanent men's homeless shelter.  
The measure required 15 votes to pass because it was paired with a $3 million transfer from Dane County.
It also followed a failed motion to push the decision on the shelter by three months to allow city staff to study a 16-acre site on Pennsylvania Avenue that includes roughly 200,000 square feet of buildings.
"This is not a choice between Zeier and a Pennsylvania location. This is about are we going to move on Zeier or are we going to drop it?" Ald. Grant Foster, District 15, said. "If we say no to this, we've got nothing."  
The resolution would have authorized buying a 2.67-acre property at 2002 Zeier Road that includes the vacant 31,500-square-foot building for $2.6 million. It would have also accepted $3 million from Dane County for the shelter. 
In a statement following the decision, Mayor Satya Rhodes-Conway said "there is no doubt" the City Council's decision will delay construction for another year and increase costs for housing homeless men this winter. 
"I find it remarkable that after the year we have had, and the extraordinary lengths the City has gone through to protect the most vulnerable, that some members of the Common Council chose not to take the final, critical step to establish a safe, secure, purpose-built shelter," Rhodes-Conway said. 
Ultimately, proponents hoped the permanent shelter on Zeier Road would be a place where people could overcome barriers to finding housing that works for them, in addition to providing shelter. These services could eventually include employment or recovery assistance, though the details were not solidified. 
"We cannot delay this any more," Ald. Jael Currie, District 16, said. "Lives depend on it." 
Advocates argued a shelter like the one envisioned for Zeier Road could meet the needs of those experiencing homelessness and connect them with services. They also said a space like this is long overdue after over three decades of providing shelter services in various downtown church basements. 
Kim Sutter, director of services of Porchlight Inc. said the "overdue" shelter is an essential piece of the puzzle. 
"Without an accessible, low-barrier shelter that can meet both basic needs and service needs, the rest of the system cannot function to end homelessness," Sutter said. 
Prior to moving to Fleet Services, the city used the Warner Park Community Recreation Center. 
In October 2020, city officials planned to purchase a former child care facility at  4111 East Towne Blvd. for a shelter, but the owner of the site backed out of the offer hours after the announcement and sold it to another party.   
City staff evaluated about 15 sites before settling on the Zeier Road property. On Tuesday, Matt Wachter, the city's planning director, also presented a brief overview about pursuing property on Pennsylvania Avenue and staying in Fleet Services.  
"It has not been easy," Wachter said. "There's a lot of criteria."  
Ald. Syed Abbas, District 12, proposed referring the decision to pursue the Pennsylvania Avenue property, which is more expensive than the Zeier Road property. Abbas said the Pennsylvania property, located in his district, provides an "opportunity of a lifetime" due to the size of the property, proximity to services and transportation.
"It is the most successful site at the moment," Abbas said. 
Though it's located over six miles from downtown Madison and other services, such as The Beacon day shelter, the Zeier Road site is located on public transit routes and would be near a future Bus Rapid Transit stop. 
But that distance from downtown is partly why some oppose the purchase. 
Ald. Gary Halverson, District 17, represents the area where the property is located. In addition to the distance from downtown, Halverson argued a shelter won't help the economically struggling East Towne area. 
Other opponents who have a stake in nearby property, such as East Towne Mall general manager Joe Duperre, are concerned a nearby homeless shelter will reduce property values. He urged the city to choose a shelter location that would not come at a "detriment of the nearby homeowners and businesses." 
"I urge you to preserve the long term value of the East Towne neighborhood and not risk its economic vitality and take the time to identify and select a more appropriate location," Duperre said. 
But Sabrina Madison, founder of the Progress Center for Black Women, rejected arguments from the business community. She said there's likely to be opposition wherever a shelter would be located. 
"We don't want them to be seen is really the messaging overall we've gotten from this community of wealthier folks and developers," Madison said. 
She shared with the council how her uncle has benefitted from Porchlight and that she has hired homeless men to work at her Center. 
"Those men are human beings and they deserve to be treated as such," Madison said. 
Share your opinion on this topic by sending a letter to the editor to tctvoice@madison.com. Include your full name, hometown and phone number. Your name and town will be published. The phone number is for verification purposes only. Please keep your letter to 250 words or less.