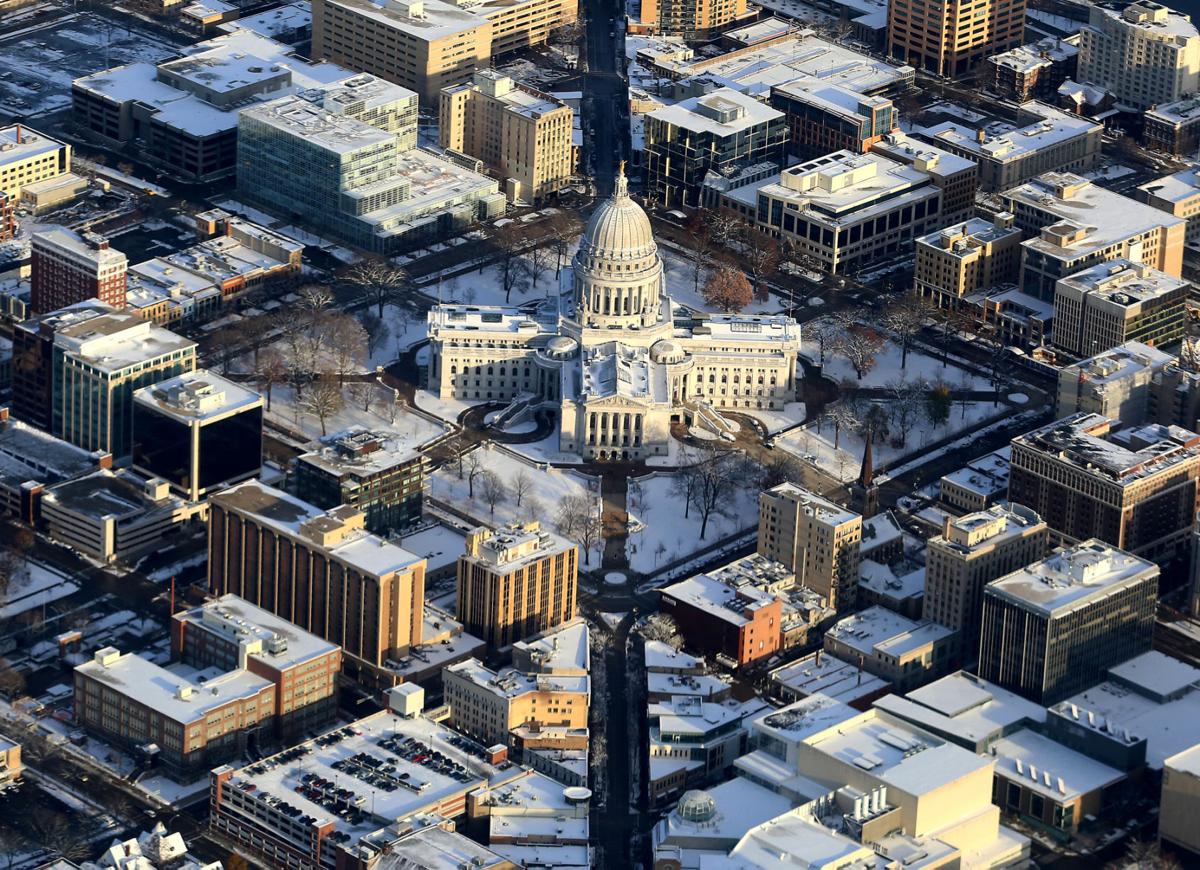 Several officials in Gov. Scott Walker's cabinet dispute a report from two former members of the governor's administration that they were instructed not to use state email or phones to conduct important business. 
Walker spokeswoman Laurel Patrick said Monday the premise of the WCIJ story is "absolutely inaccurate."
"As we have explained to both WCIJ and WKOW, our office complies with the open records law. In the tens of thousands of pages of records released by our office in response to open records requests, we have released text messages and personal emails," Patrick said in an email.
"It was crystal clear that by doing so, by avoiding state email for anything of importance, even state phones for anything of importance, that it would be very difficult to find anything subject to open records," Bildsten told WKOW.
Bildsten and Jadin said the directive was issued by then-Administration Secretary Mike Huebsch at one of Walker's first cabinet meetings in 2011.
The Cap Times contacted others who would have been present at early cabinet meetings and received responses from several officials who are still serving in the governor's administration. 
They said officials were frequently reminded their communications were subject to open records requests, but argued those reminders were made to encourage transparency.
"Based on my 23 years of experience in state government, under several different administrations, it was not unusual to favor discussions over emails so issues are not misconstrued," said Revenue Secretary Rick Chandler in an email. "However, there was no directive or statement telling us to use private emails or texts; in fact the administration made it clear that all such written correspondence was subject to open records."
A spokesman for Department of Children and Families Secretary Eloise Anderson said she has never been told not to use email or phone to conduct important business "or any other type of business." 
A spokeswoman for Department of Safety and Professional Services Secretary Dave Ross said he "does not recall a conversation in which he was directed to avoid use of the state email or phone system."
"Secretary Ross reviewed the CIJ story you cited and believes the conclusions to be inaccurate and not representative of this administration's significant efforts towards transparency," spokeswoman Hannah Zillmer wrote in an email. "The Department of Safety and Professional Services complies with all statutory requirements for every open records request received, including those for the Secretary's correspondence."
A spokesman for Department of Natural Resources Secretary Cathy Stepp echoed those statements: "Secretary Stepp does not recall hearing any such directive regarding open records in fact the administration has reminded Secretaries countless times about the importance of following the open records law. We at DNR do follow that law and take that responsibility seriously."
Huebsch, who now serves on the state Public Service Commission, told WCIJ he frequently reminded administration officials their communications could be made public, but said he did not tell them to avoid creating public records. 
As an example of the governor's office making personal communications public, Patrick included responses to two open records requests that included personal emails and text messages sent to and from Walker.
"We frequently remind members of the Administration that they should not email or text anything that they do not want to see on the front page of the Journal Sentinel. This statement highlights that our office complies with the open records law. The Governor's office retains email and text messages conducting state business, including those sent to/from personal emails or cell phones, and produces them in response to open records requests, as you have likely received in the past and as evidenced by the emails and texts released by our office in the attached records request responses," Patrick said.
When asked about personal communications in the past, the governor's answer has been consistent.
"In terms of what I do, specifically, if someone sends me a text or sends me a personal email that involves state business, I forward it to my state email account so that there's a record there. And as you all know, in the past four, almost five years I've been in office, I've gotten tens of thousands of open records requests fulfilled, many including information from me or from other individuals that was forwarded from personal texts or emails. So that's been a pretty consistent policy," Walker told reporters earlier this month.
That answer was in response to a question about whether officials should hold onto electronic communications like text messages, after a Wisconsin State Journal report that Walker's administration has, in at least two recent cases, judged government records being requested to be "transitory."
Share your opinion on this topic by sending a letter to the editor to tctvoice@madison.com. Include your full name, hometown and phone number. Your name and town will be published. The phone number is for verification purposes only. Please keep your letter to 250 words or less.
Get Government & Politics updates in your inbox!
Stay up-to-date on the latest in local and national government and political topics with our newsletter.